Ill might update this post with more pictures and stuff, but for now, Ill consider it pretty much complete.
I started the rebuild of the Saik SA 305 some time ago.. Its still not finished 100%, but its up and running.
Stuff done:
I improved the 3AA battery holder by soldiering the springs.
Made the body wider. To fit a Feiling 32600 5000mAh battery. Upgraded the switch (not much.. Typical Omten 1,5A@ 250V switch). Not sure if its better than the stock switch, they looked the same, but no rating on the stock one. It still lives, strangely enough…
Lets start with a behind the scenes.. I have access to a lathe. Cant use it much, but my brother can make threads and stuff. My plan was to use the stock pill and combine it with a larger one. One thing led to another..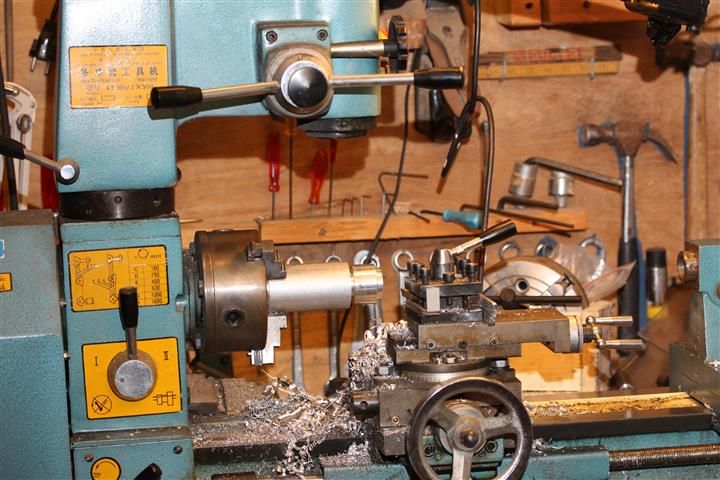 ..and it was made the proper way…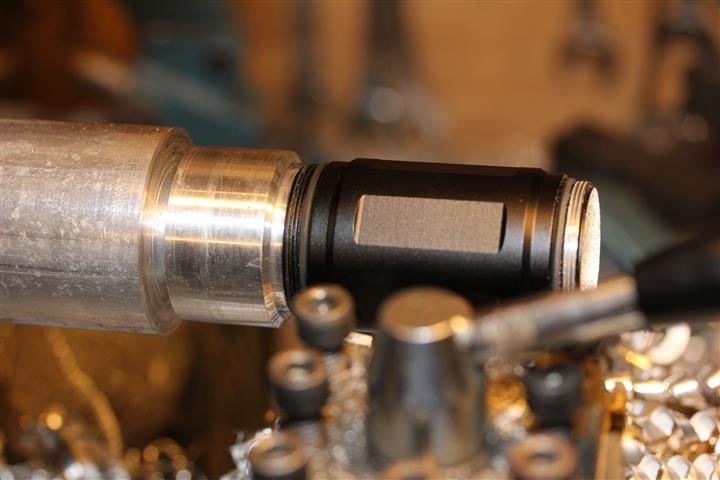 17-18mm ring from FT (its more than 18mm wide btw). Added some solder around it so that it was perfect press fit into a 20mm hole. Later I drilled some holes so that the pill could be easily screwed into to body… (not pictured)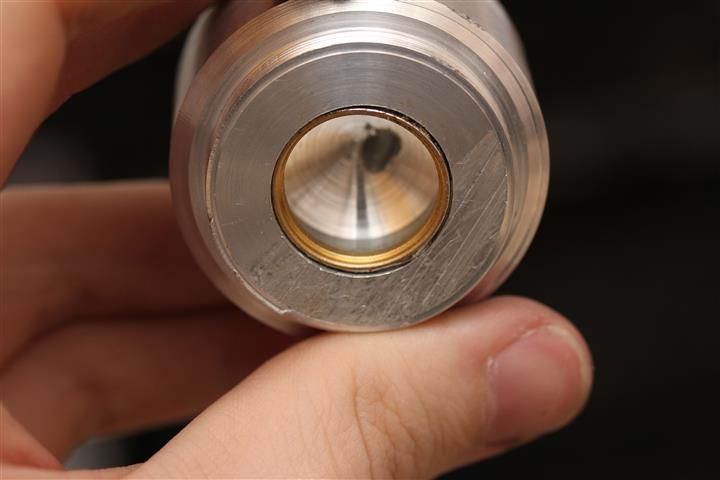 That is a proper over-sized pill..
Stock was hollow.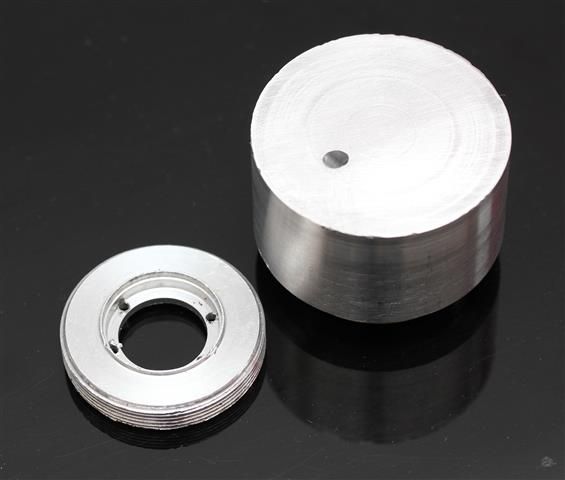 There is actually room for 7 14mm emitters..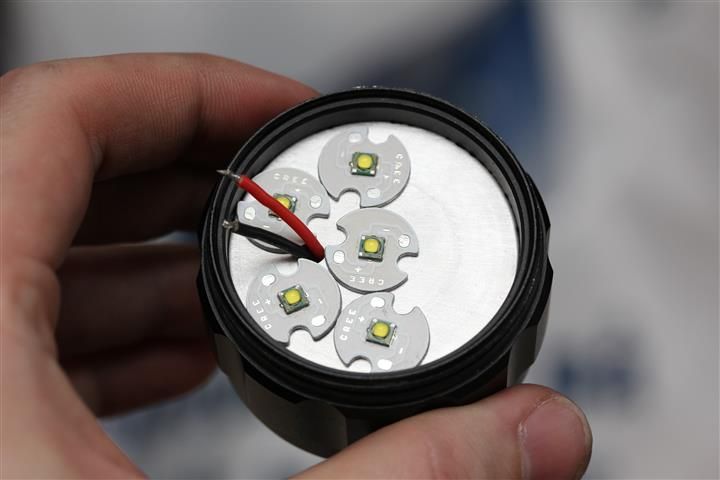 But 5 is enough..
As you can see, the whole body is almost full with pill!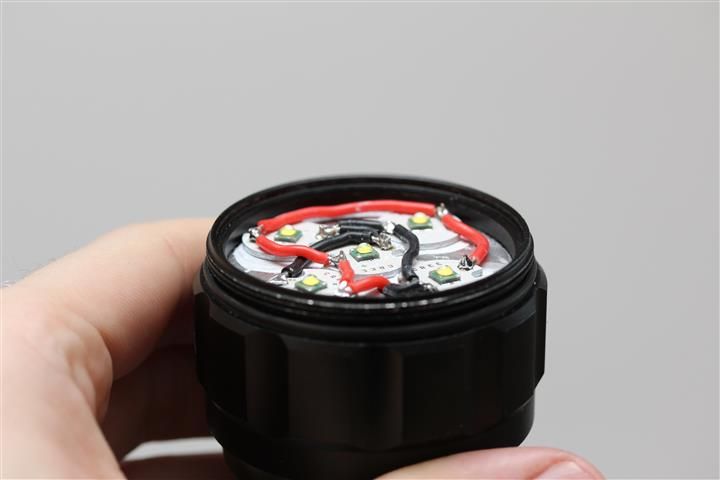 Custom made TIR holder.. It looked really nice in the beginning, until i used some plastic glue on the TIR optics.. :Sp Ill need to fix that..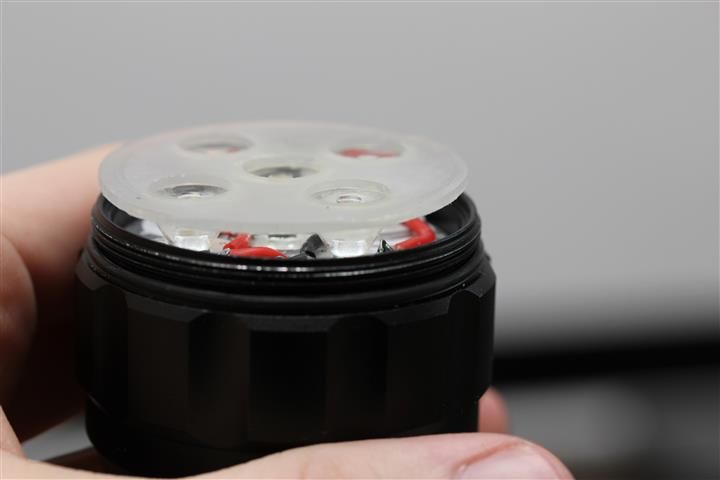 Drivers:
First driver… I planed to use the V10 5A driver.. But it sucked (did not have high enough output) ..And to make a story short. I killed it in hope of improving it. I had no issues with that. Now I don't have to wonder what to do with it.
I still have a 4A version in another light that will be replaced by a Qlite with some extra 7135s.. Qlites
Plans for second driver:
East 092… My first one from FT was crap.. The other one, which only took 47 days to arrive.. was also crap, it was supposed to be a good one, but wasn't.. Did not even have mode memory. I cant be bothered more with them until someone confirms a good source.
Tried the classic Ultrafire DD driver, from the P60. Some if you may remember it… Tail cap reading was around 7,5A.. To the emitters. 5,3A ?? something?? Efficiency sucked and I was afraid it would fry quite quickly.. And btw.. Stock spring on that driver.. Not meant for 7,5A.. Lets just say its lost its "springiness"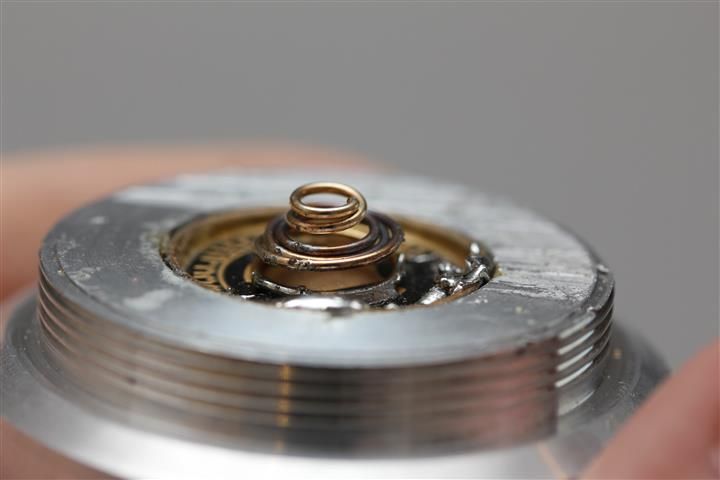 4th driver? I have lost count.. 3A Qlite (8*380) + 2,8A nanjg (8*350). I striped down the nanjg board and connected them togheter. Yes, finally I found use for one of those whiny drivers. Added a beefy spring to the Qlite.. Very pleased. No whine. Nice modes, and a nice low voltage protection. Something I appreciate since the battery is not protected.
Tailcap readings (@4V):
High: 5,77
Medium: 1,58
Low:0,09
3x Eneloop XX
High: Started on 4,1 on fresh batteries.. Down to 3,5A after around 1 minute and still sinking (slowly). After slight use, no higher than 3,5A.
Medium: max 0,9
Low:max 0,06
I did not get very consistent readings with the Eneloops. Sometimes lower readings. It seemed to depend a bit on how much (and hard?) they were recently used. I have not used much time on them though. But with the 32600 the readings were stable…
Emitters:
I ordered 5 CW XP-Gs from FT some time back. Despite that I dont like CW. To my positive surprise they were not that cool. Inside on a wall they were quite similar to T6 3C. Way less cool than typical CW XM-L emitters. Maybe it was slightly due to the reflectors?
At one point I tried to combine one WW (7D) XP-G2 with them. Short story, did not like the start up current. So got back to the others. The CW were ok, but not as good CRI as NW T6 3C.
My goal was lots of light, and the CW XP-Gs does that..
XP-G2s were not easily available when I ordered, and the small light output difference around 1A is not really much visible to the eye.
Due to the head design, I de-domed one emitter by accident.. it lived.. The reflectors sits on the domes.. So when the bezel gets screwed on it have a tendency to press the domes sideways.. I might leave it as it is, or improve the whole front (connect the TIR optics holder thingy to the pill).
The beam:
FLOOOODD… Im using these 20-degree TIR optics.. Not sure if they are 20 degree though. I have some experience with 10,15 and 30 degree XM-L TIR optics. And I did not expect that much flood from XP-Gs combined with 20-degree TIRs.
They sure made this light into a flood monster.. They almost make a P60 XM-L look like a thrower. So effective range if this light is not long. But, in short range its quite awesome!
Anyone know of good alternatives btw?
I think this shot was from the OEM D4/Convoy M1 XM-L 7B@ 3A. Or it was the P60 vintage Daimon 1,5A? Im pretty sure it was the Convoy.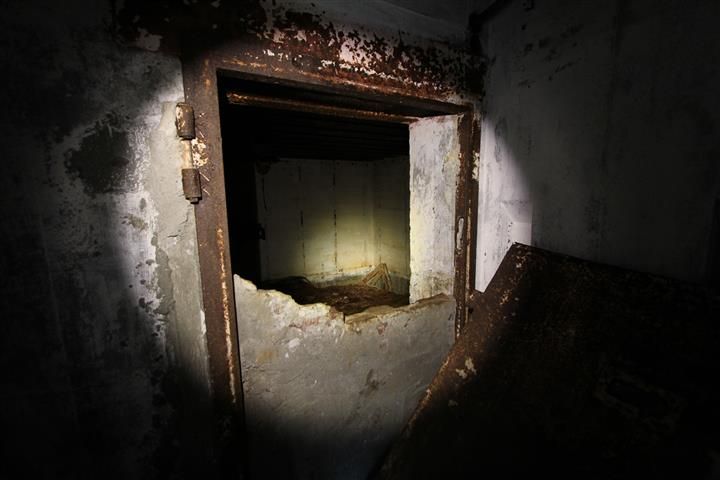 Now, the flood monster.. (same exposure)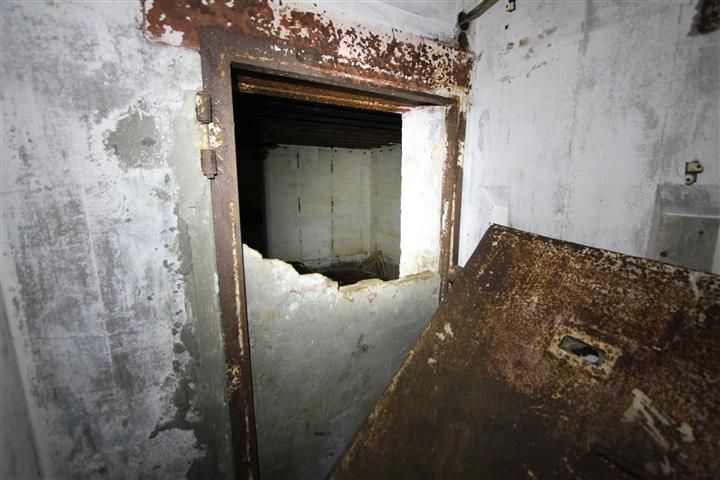 For the record. Extreme wide angle was used, but you guys get the idea.. Great for close up stuff. No tunnel vision. Inside caves and WWII facilities you take notice of things you otherwise would miss that could be above you or on your side.
I have to say, body heats up really fast and nicely. Its quite impressive.
When it comes to weight..425g total (with battery)! And I used aluminium for the pill. That is heavy for such a small light. Hence the name Fat Flooder, or Flood Monster, or Fat Flood Monster.. Cant decide.. Its fat and floody, thats for sure!