I have just modded a light.
Its got a high CRI emitter mounted on "copper Sinkpad" that I got from vestureofblood…
Guess the total price!
___________
Enough guessing, lets cut to the chase..
Sipik SK68 (clone) 2,99$
"Copper Sinkpad", 0$
Nichia 119 1,11$
Tiny piece of Kapton tape, 0,05$
A little drop of Fujick 0,05$
A piece of solder:, 0,01$
= 4,21$
The Sipik I used I actually paid a little more for, but I have a 2,99$ Sipik on the way. I also bought 5 of the Nichia 119 emitters, but they were some marginally more expensive when I ordered. But if having a 2,99$ Sipik and ordering today, it could be a total of around 4,21$, including most stuff.
For those not familiar with the Nichia 119, you cant use a typical XP-G MCPCB or anything that I know is easily available. I decided to make it work anyway.
Lets start with the "copper sinkpad".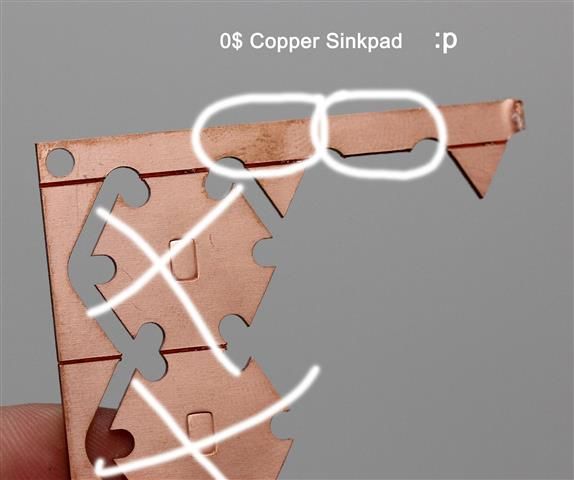 Ill just use the stuff on the side… Its free.. Since it came from a Sinkpad sheet, ill call it a "copper sinkad"..
If the led sits too high, it will not focus properly when fully zoomed. So had to make them a little thinner to match the stock MCPCB.

There are my two new Sinkpad parts..

Reflowed. Direct bond to copper Sinkpad..
(lol) Thread about how I reflow here.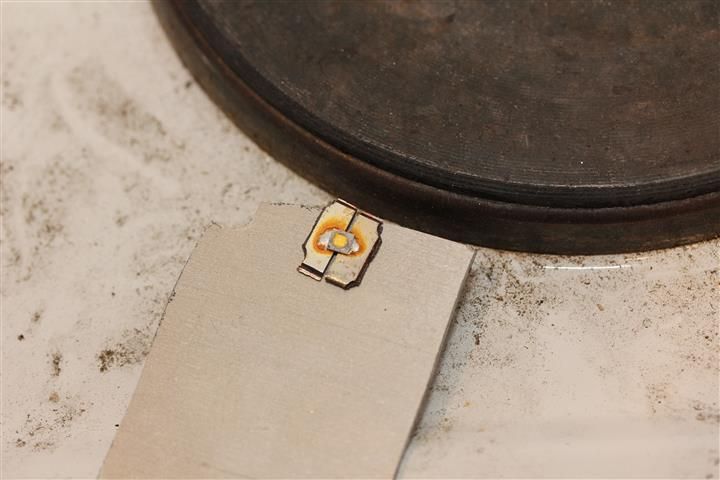 Now, time to ruin the heatsinking (at least some of it) with some kapton tape..
okay, who cares. The emitter is rated for 700mA. I will obviously not run this light on a 14500, which would push out around 1,5A to the emitter. Depending on the emitter, emitter current on a sipik with AA battery is around 300mA, 350mA, max (according to my measurements, with my drivers).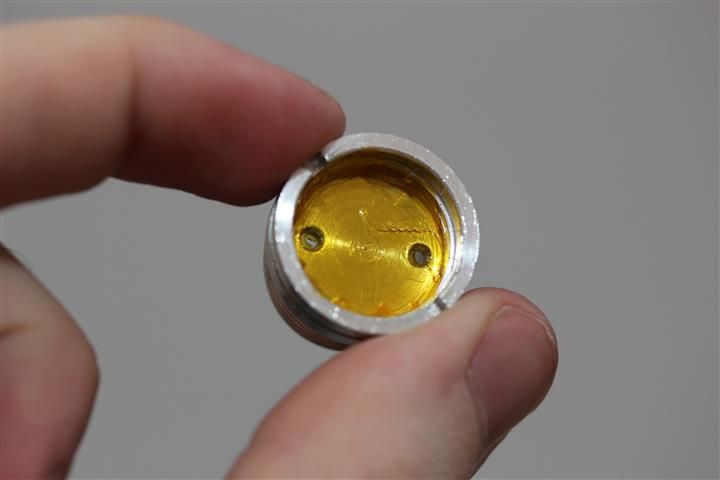 May not be the prettiest "MCPCB", but it sure is unique!
Used Fujick under it, normaly I would just use thermal paste if the emitter is pressed, but I wanted to make it more durable.

High CRI Sipik complete..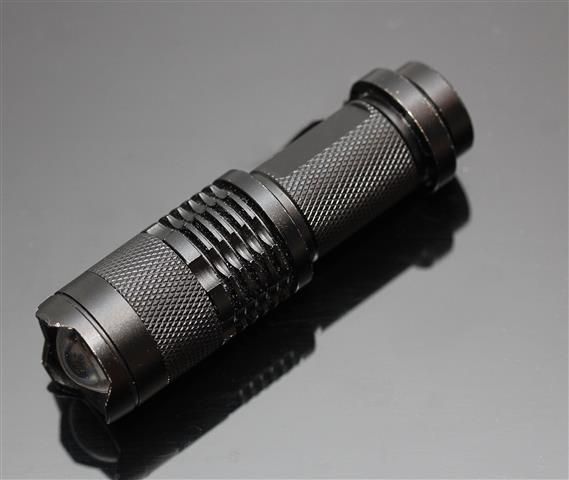 Just a fun fact.. That sipik have had the following emitters:
XR-E, XM-L WW, XM-L CW dedomed, XP-G2 WW, and now the Nichia 119. It have also had two driver swaps (back and forth).
I should also have put on solder for attaching wires when I had the "copper MCPCB" on the cooking plate. Because I had issues getting solder to stick afterwards (despite using flux/rosin). I messed up the reflow job due to that and did it again. That time on aluminium plate with a solder iron. It was much easier, because getting the reflowed "MCPCB" off the cooking plate without ruining the alignment was a PITA.
Now, its done.. Its one of my "house lights". Perfect for indoor use, cheap enough to not care about at all. No tunnel vision. The ability to zoom/point at stuff is nice to have for such a type of light.
I don't like CW much. I think it was said the emitter was around 3500K some place (I never checked the spreadsheet), it looks to be around 3500K. Perfect for indoor stuff IMO.
Compared to a very CW XR-E it looks warmer in the picture than what it really is. For the record, the Nichia 119 is now sharp, it wont get sharper looking.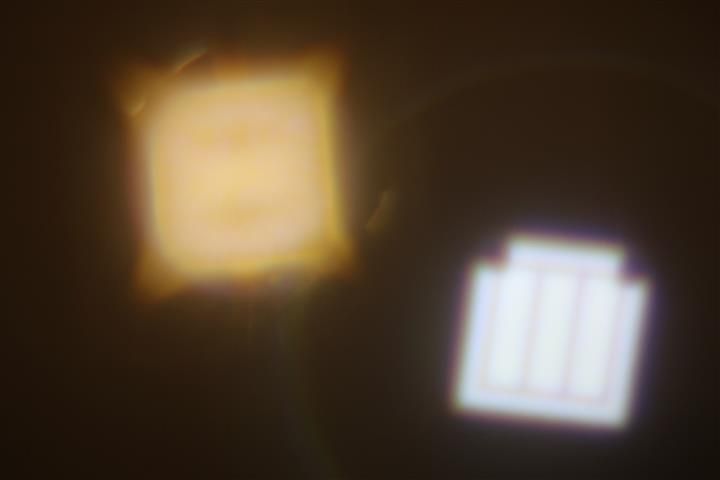 Basically the same size as an XR-E when its on full flood.

Lets look at the CRI then. White balance was set to automatic, so these shots does not reflect the real life tint.
Sipik with XR-E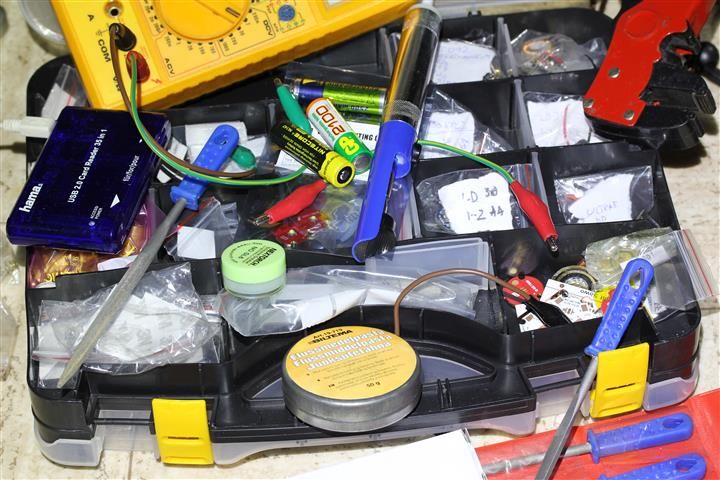 Sipik with Nichia 119

XM-L T6CW (about 6500K and 65 CRI)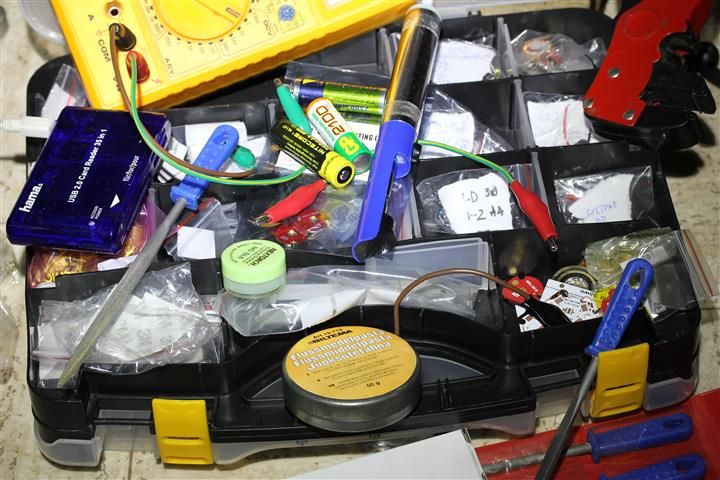 XM-L T6 3C (about 5000K and 75 CRI)

XM-L T5 5C (about 4000K and 75 CRI)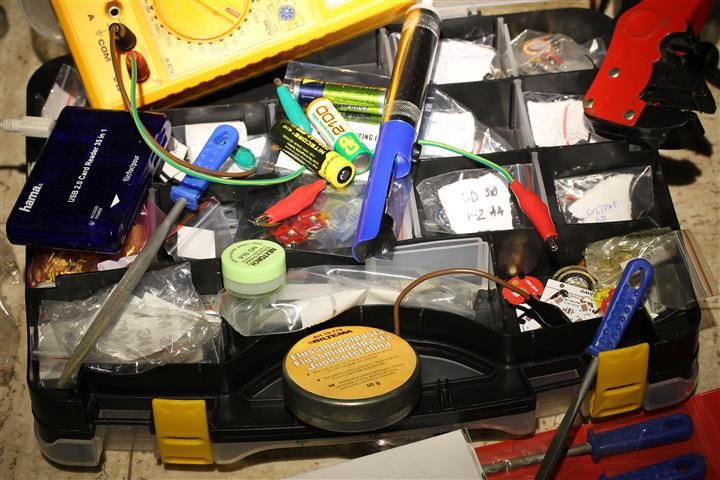 XM-L T3 7C (about 3000K and 80 CRI)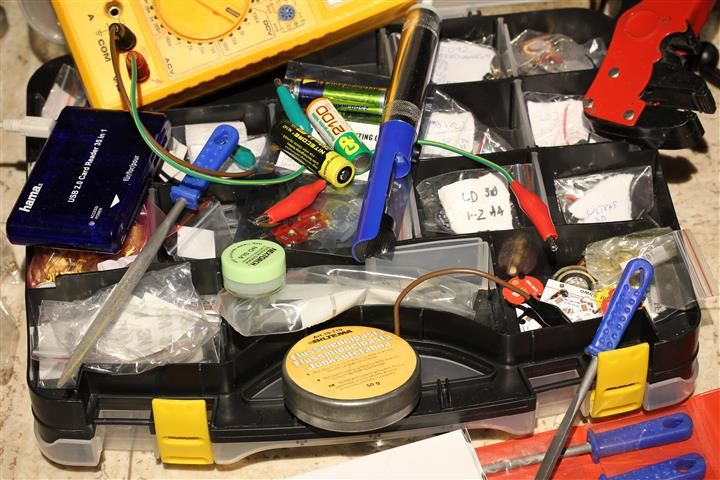 If I compare the Nichia 119 and WW XM-L (80-CRI) its not much difference in CRI on the picture or in real life to be honest. But it real life the 3500K looks nicer to me (at least on low currents). And that is almost surprising, because zoom lights have a tendency to mess up nice tints.
All in all, very happy. Especially for the price..
I obviously have to forget about labor price..

Putting in a Nichia 219 would have been soooo much easier. But for indoor, i prefer slightly warmer.
And now I can brag about having a high cri, "copper sinkpad", zoomie for about 5$. 8)
Thanks for reading, hope you liked it.