Mode

LED Current  Amps

LED Voltage

Tailcap Current Amps

Sanyo 18650 at 4.2 volts

High

1.75

3.1

1.9

Ultracell LiFEPo4 at 3.6 volts

High

.7

2.9

.8

Eneloop LSD AA at 1.4 volts

High

.37

2.79

1.9
This driver was purchased from Fasttech. Link below.
https://www.fasttech.com/products/1127402
Specifications from Fasttech website.
PERIPHERAL TYPE             Flashlight Driver
Electronic Components
CONSTANT CURRENT     Yes
DRIVER TYPE      Boost driver and Linear regulator
INPUT VOLTAGE               0.9~3.6 -volt
OUTPUT CURRENT          800 mA
PCB HEIGHT (W/O COMPONENTS)           1.5 mm
REVERSE POLARITY PROTECTION              No
Flashlights
FLASHLIGHT MODES      
MODE COUNT   1
MODE MEMORY              
Package
PACKAGE TYPE  OEM
Dimensions us | metric
DEPTH   2 mm
HEIGHT 17 mm
WIDTH  17 mm
DIAMETER           17 mm
PRODUCT WEIGHT          1.1 g
Product Numbers
FASTTECH SKU  1127402
Details:
Booster driver mode when input voltage is 1.5V or less
Linear regular (constant current) mode when voltage is between 1.8V and 3.6V
Rated at 500mA current output @ 1.5V input
Rated at 800mA current output @ 3.6V input
Lead wires pre-soldered
I had a tip of from marcl about this driver being used above its advertised voltage. This is a quick test to confirm whether or not this driver would survive or even run with the voltage above spec. To my surprise the driver did run and after a 5 minute workout the light was still shining brightly and there was not a hint off smoke coming from the driver though it was hot. The above results were taken after thirty seconds off operation. I do not recommend using this driver with any voltage higher than spec, but I may.
The usual XM-L LED was used for the testing.
Other drivers tested for comparison are,
http://budgetlightforum.com/node/13488#node-13488
http://budgetlightforum.com/node/15649#node-15649
http://budgetlightforum.com/node/15739#node-15739
http://budgetlightforum.com/node/21622
Some comparison night shots.
Firstly the AA Eneloop at .37 amps to the led.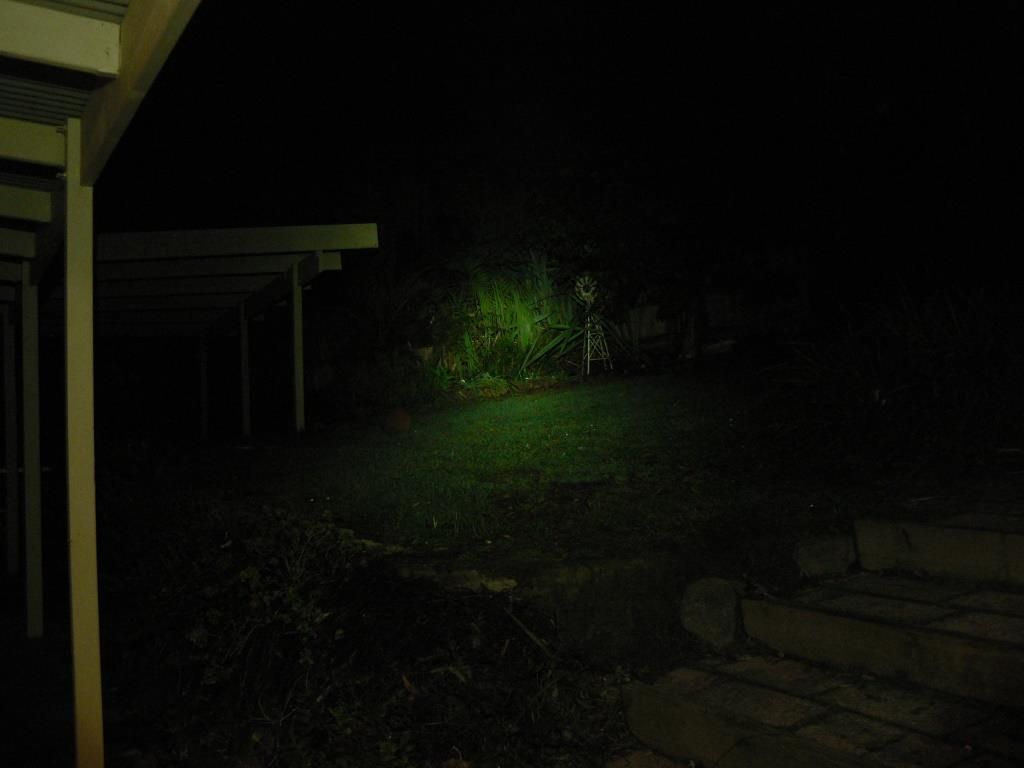 AA LlFePO4 at 07 amps to the led.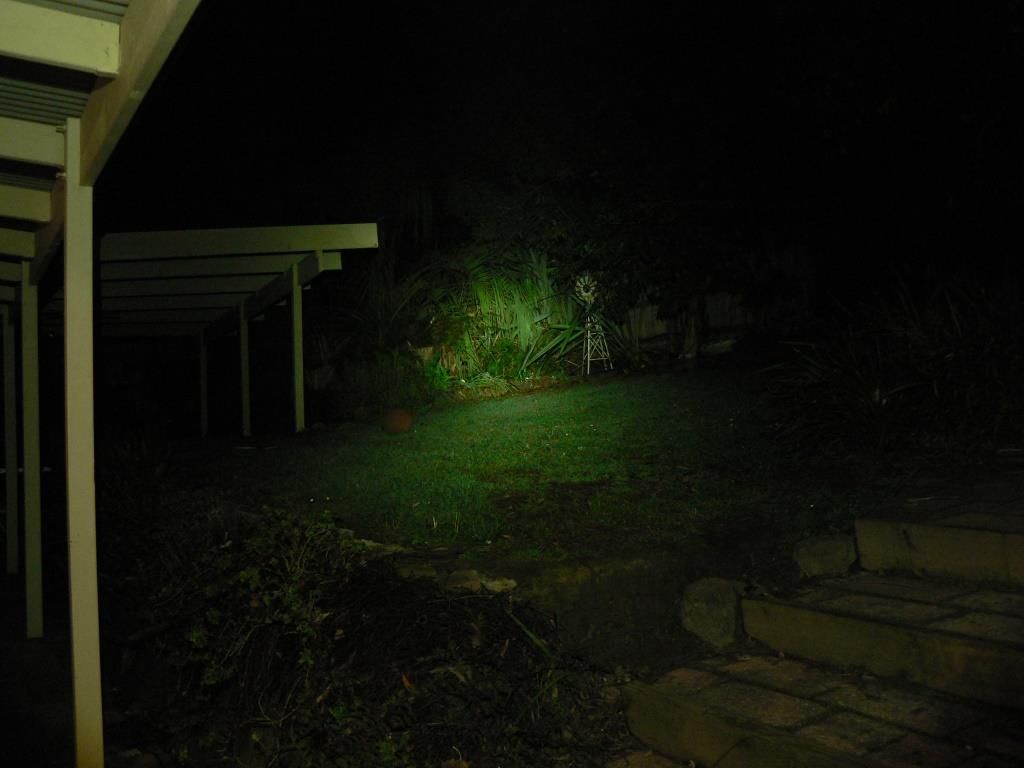 18650 LiIon at 1.75 amps to the led.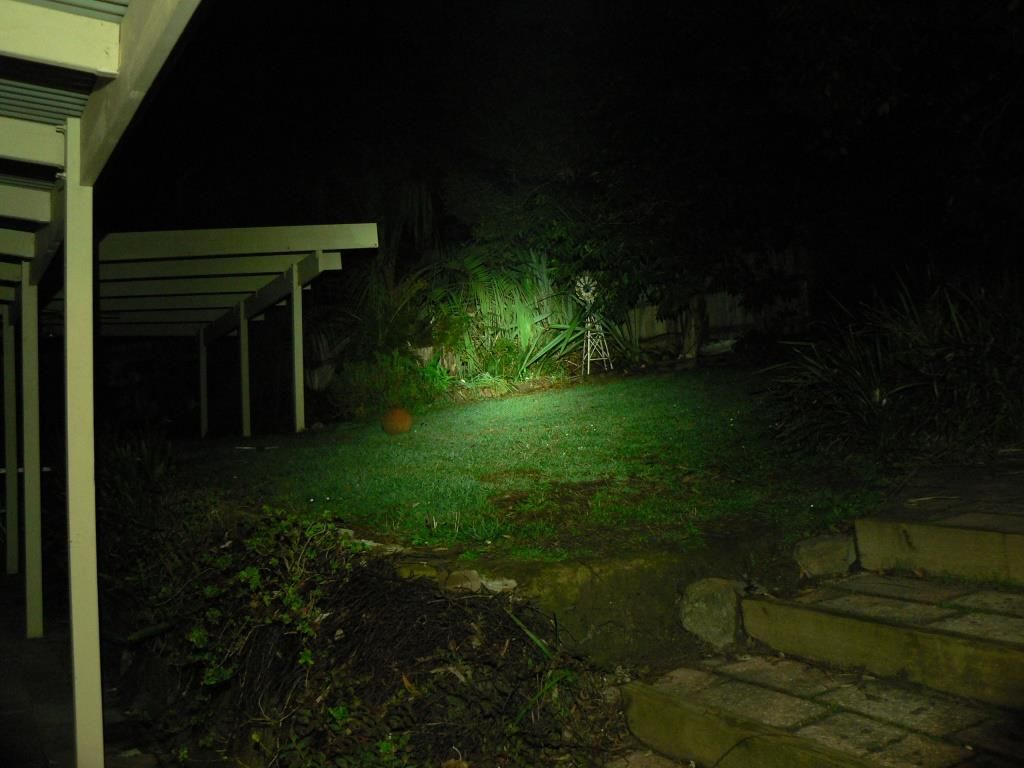 This driver was set up in a $4.00 501B P60 host. The XP-G2 led was dedomed. It was originally a cool white tint. When dedomed the tint changed to a slightly warm color on the Eneloop and more off a neutral tint with the higher current fed from the 18650.
The last couple off shots were of the battery adaptor made for the AA size lights. It is some sort of black teflon with a 1/4 round copper pin peened over on both ends for battery contact. It was intentionally made short incase any batteries got stuck inside.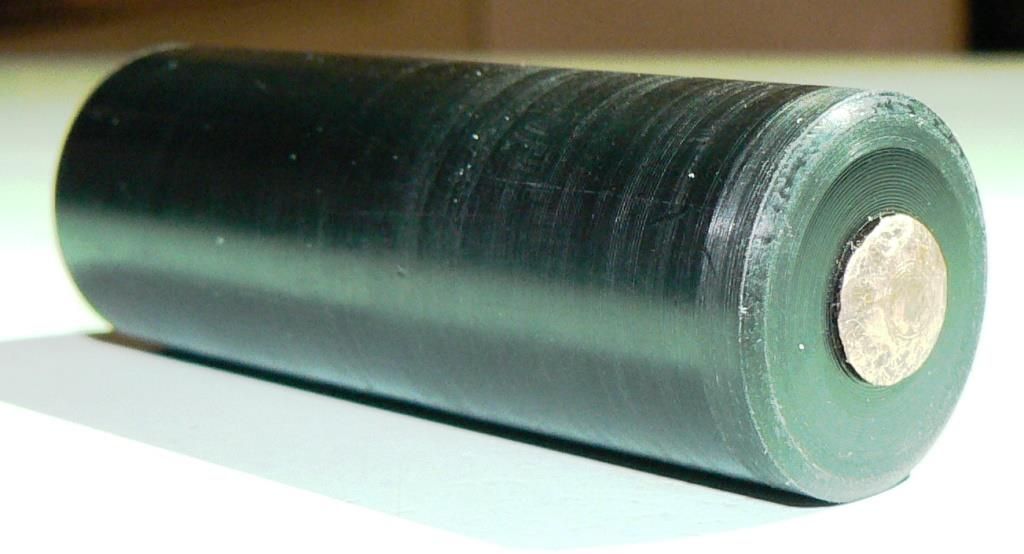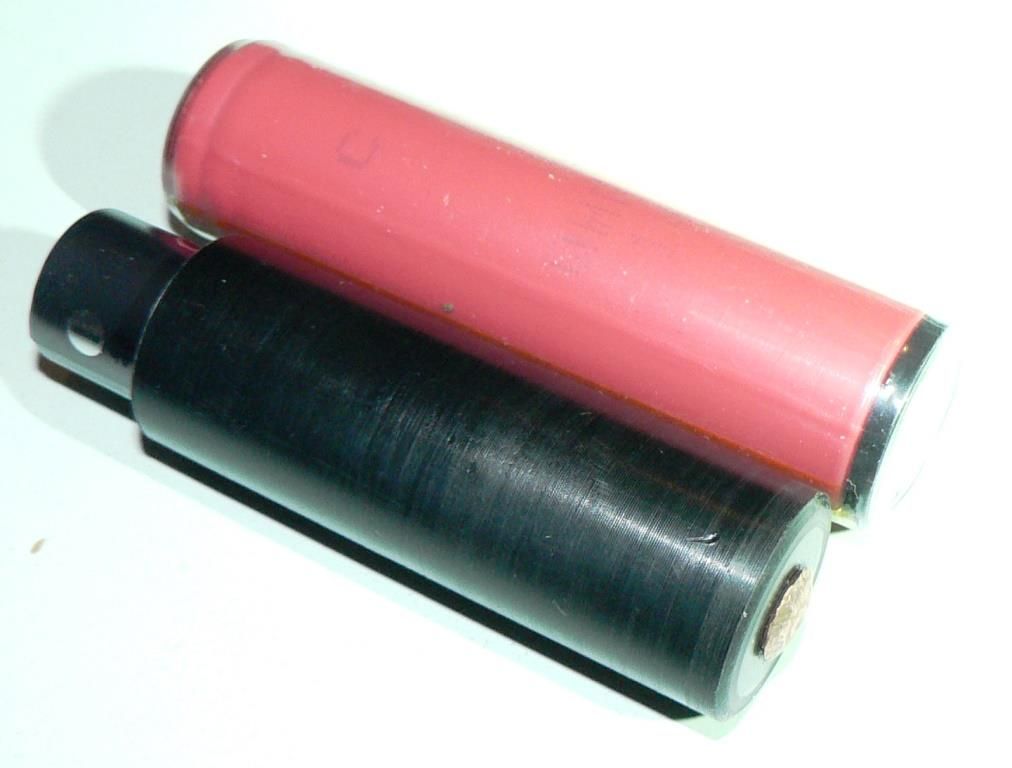 —
djozz quotes, "it came with chinese lettering that is chinese to me".
                      "My man mousehole needs one too"
old4570 said "I'm not an expert , so don't suffer from any such technical restrictions".
Old-Lumens. Highly admired and cherished member of Budget Light Forum. 11.5.2011 - 20.12.16. RIP.