I and brother (manxbuggy1) have modified this older list as a thrower/flooder beamshot compilation page. As we get new powerful lights or as we modify older lights we will continue to update the page and the list. We will continue to keep the older stock versions posted up for reference.
The requirements for this list and page is either 50k in throw or 2000 lumens. Most fill both requirements – very easy.
We are using our favorite area, a county park close to us. It has a nice dark channel cut into the forest that opens into an big field. Roughly 200m of forest, then 100m of open field. At the end of the open field we positioned a big white tarp measuring 8ft x 12ft (2.4m x 3.7m). This tarp was placed on a fence at 300m from the lights and camera.
Fortunately, this park is setup very well for even longer distant targets. So the secondary target is the second fence line and is positioned 440m away from the lights and camera. Lastly, we placed a third target, a 6ft x 8ft (1.8m x 2.4m) tarp on an even more distant fence line at 555m. On most of the shots we have the tarp on this far target, on a few of them we were dummies and put the tarp in the wrong place. However there is a sign still at the same original location, its just not white like the tarp is. The elevations works well with each target being slightly higher the further they got away from us. So on the strongest half of the lights, all three targets can be seen. Please note that the 300m target was where all the lights and camera shots were actually aimed at for all beamshots.
So for the photos we took, we did a non zoomed shot of every light. Then we did a zoomed in shot of every light. We use a Canon Rebel T3i. The non zoomed shots used my 18-55mm lens, positioned at the 18mm spot. The zoomed shots we taken with my 55-250mm zoom lens, positioned at the 250mm spot. Camera settings were Manual Focus, ISO 800, F/13, 3.2 sec..
There will always be some variances in these shots considering some were taken different nights, some might be slightly better on target, etc. It's not perfect and neither are we. But will feel this list can be a helpful list of beamshots & data.
Also all testing was done using the same lightbox and lux meter. Lumen numbers are recorded at 30 sec. And Lux numbers are recorded as the highest repeatable number after about 10-15 seconds.
We do have to thank some fellow members – Tom E, DBCstm, & Vinh – without these guys creating many of these lights, this list and page of beamshots wouldn't exist, or if it did it would really suck pretty bad.
Here is the up to date list of the lights. In order from low to highest in throw -
.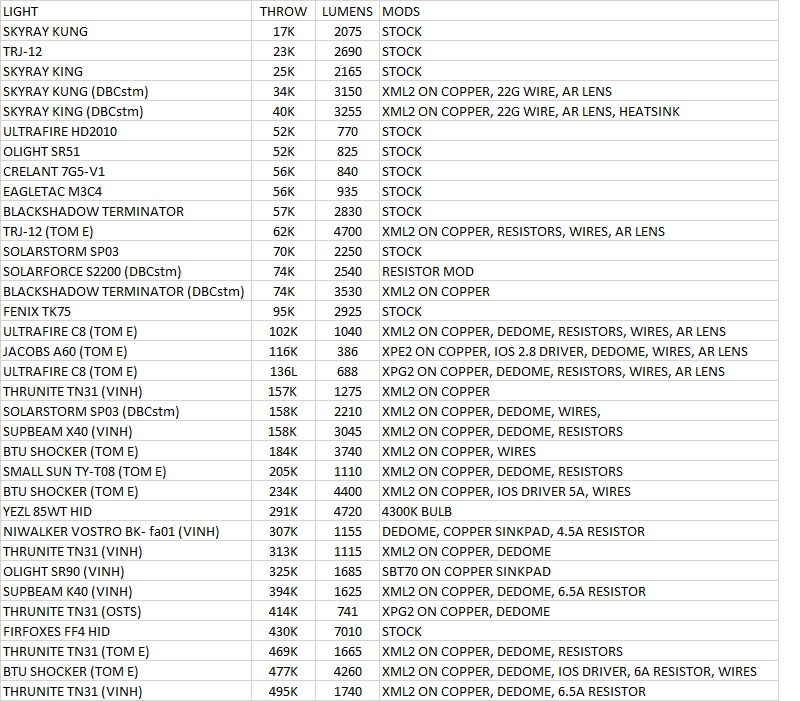 .
————————————————————————————-
Shots taken and posted up on the following dates -
———————————-
Added 11-3-2013 -
BTU w/ 477k
TN31 w/ 469k
Niwalker w/307k
X40 w/158k
SP03 w/158k
Terminator w/74k
S2200 w/74k
TRJ12 w/62k
King w/ 40k
Kung w/ 34k
—————————
Added 8-17-2013
Yezl 85wt
———————————
All others taken 8-10-2013
—————————————————————————-
Here are control & reference shots –
DAYTIME NON ZOOMED CONTROL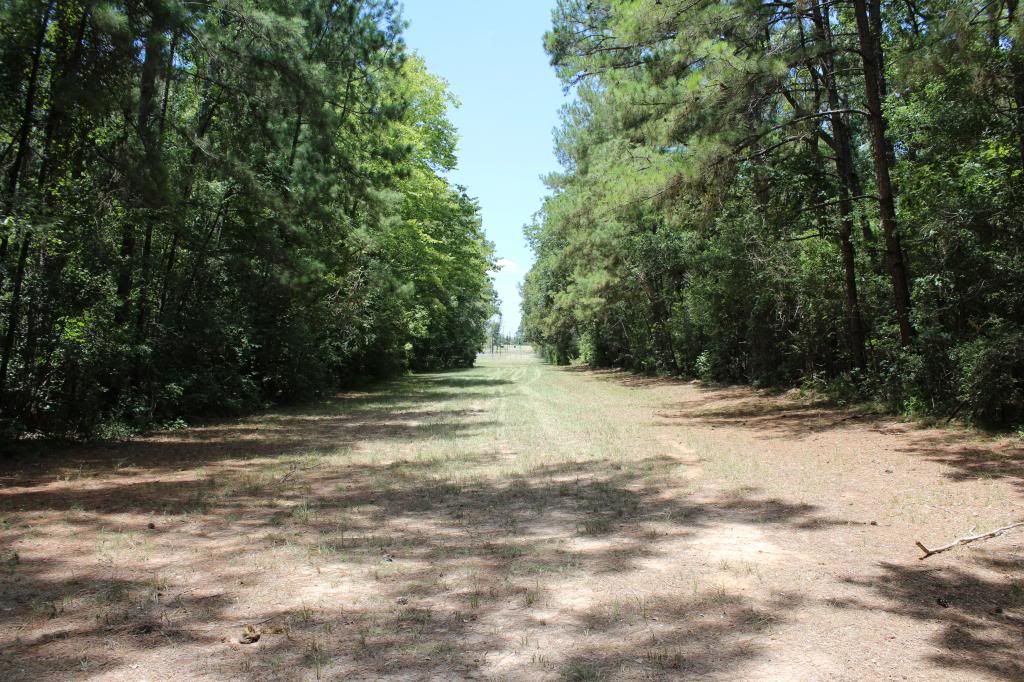 .
Now for the non zoomed shots. They are in order from weakest to strongest in throw -
.
SKYRAY KUNG – stock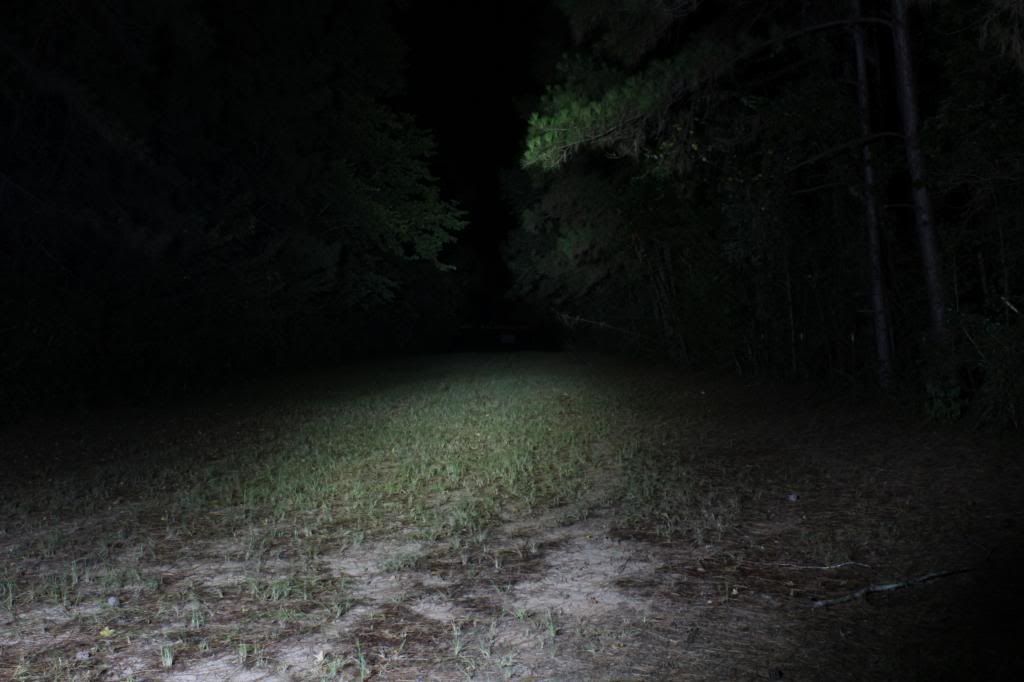 .
TRJ-12 – stock


.
SKYRAY KING – stock


.
SKYRAY KUNG – XML2


.
SKYRAY KING – XML2


.
ULTRAFIRE HD2010 – stock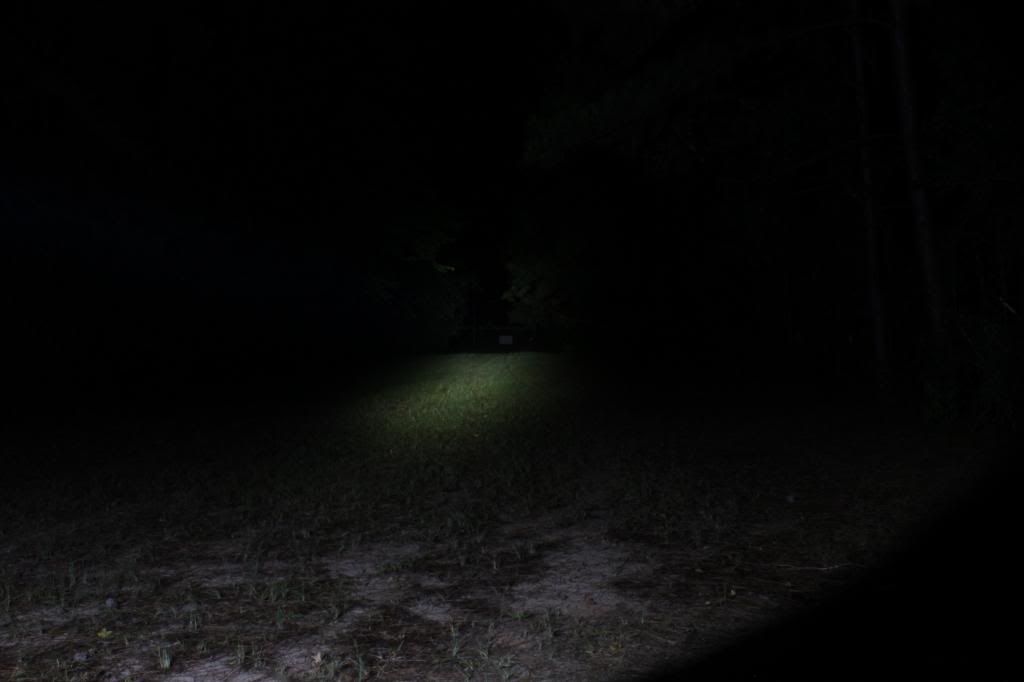 .
OLIGHT SR51 – stock


.
CRELANT 7G5-V1 – stock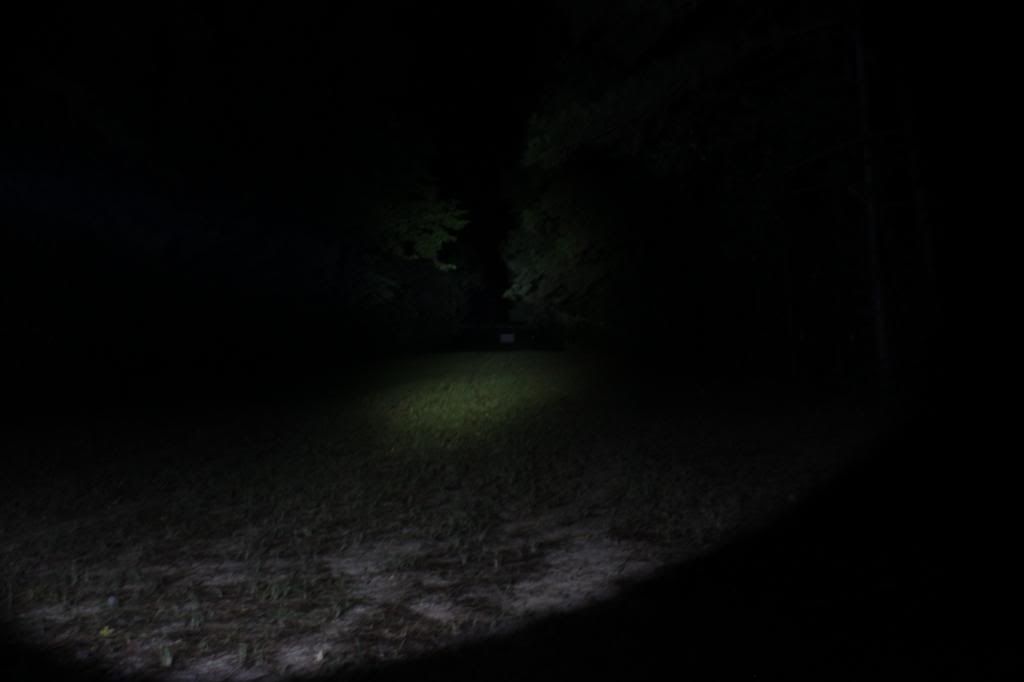 .
EAGLETAC M3C4 – stock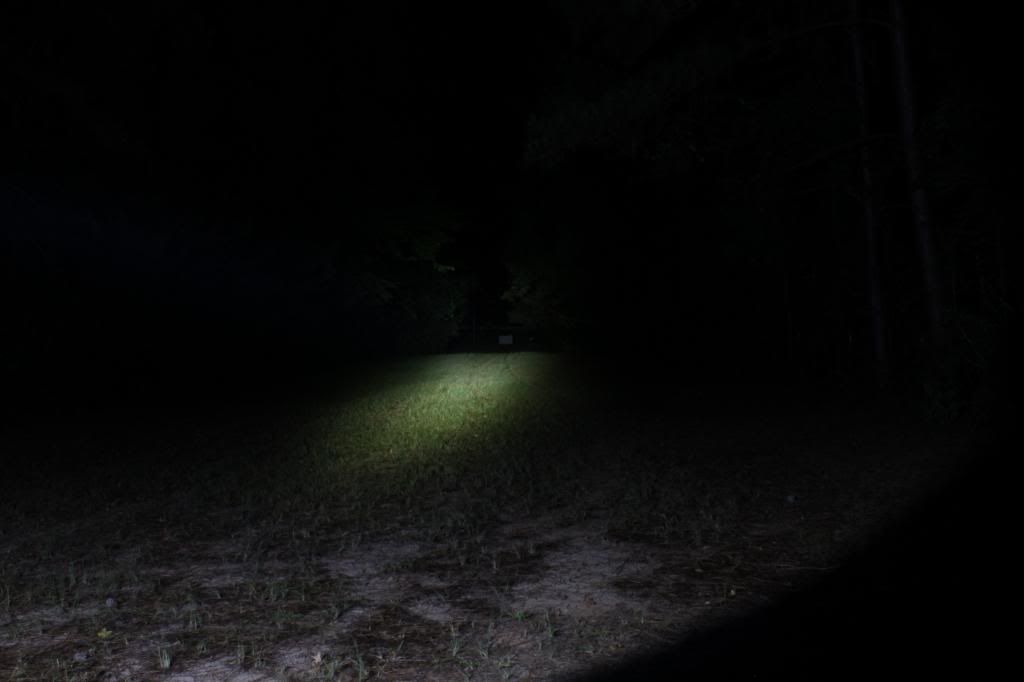 .
BLACKSHADOW TERMINATOR – stock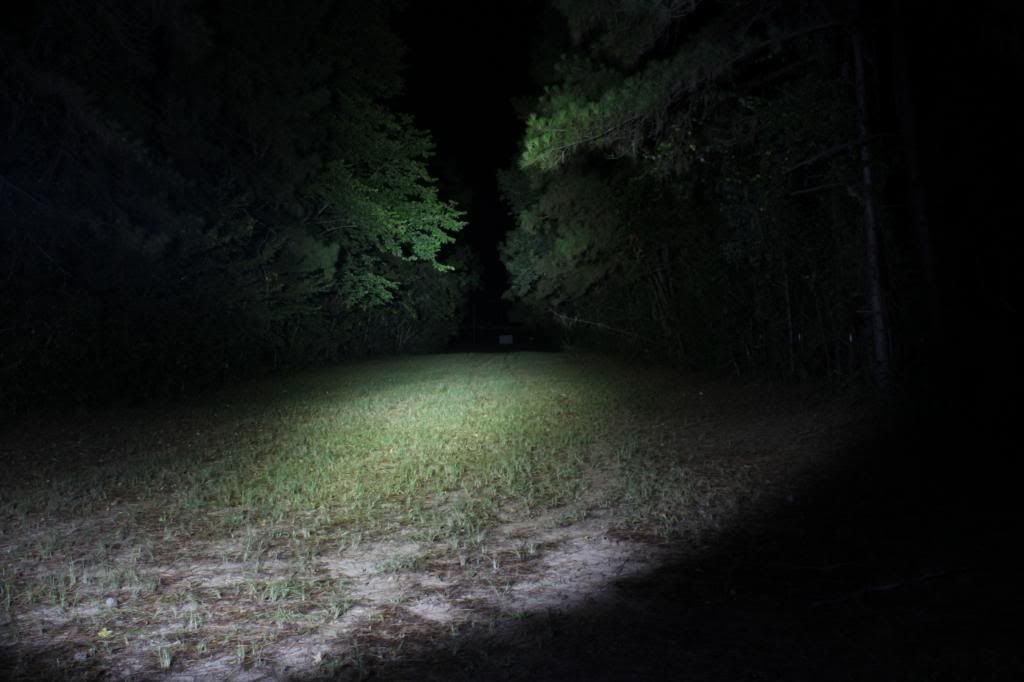 .
TRJ-12 – XML2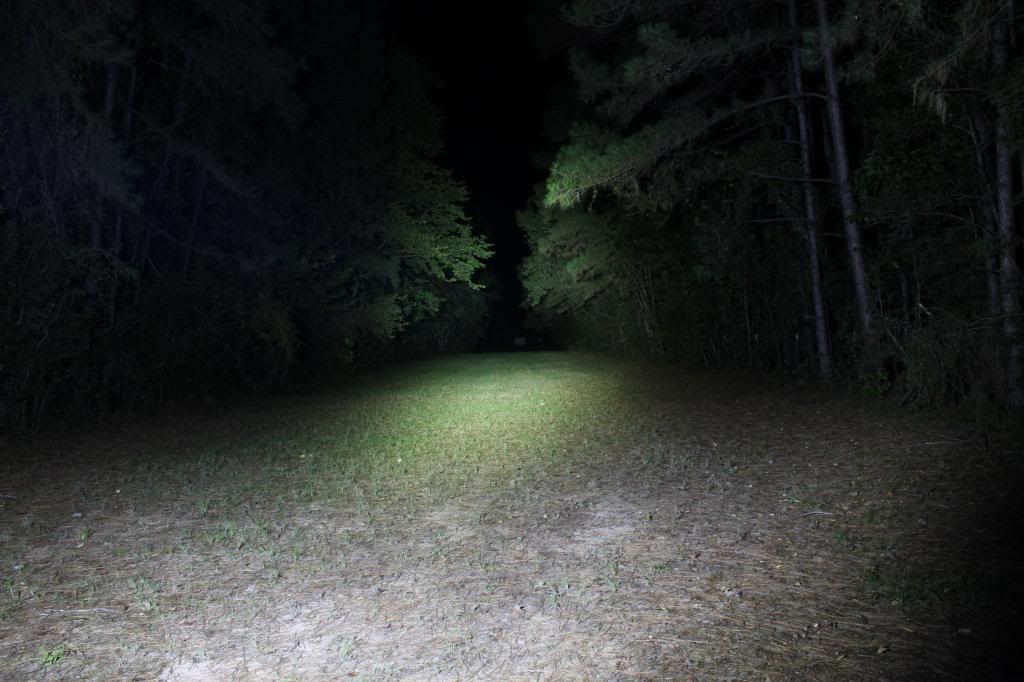 .
SOLARSTORM SP03 – stock


.
SOLARFORCE S2200 – resistor


.
BLACKSHADOW TERMINATOR – XML2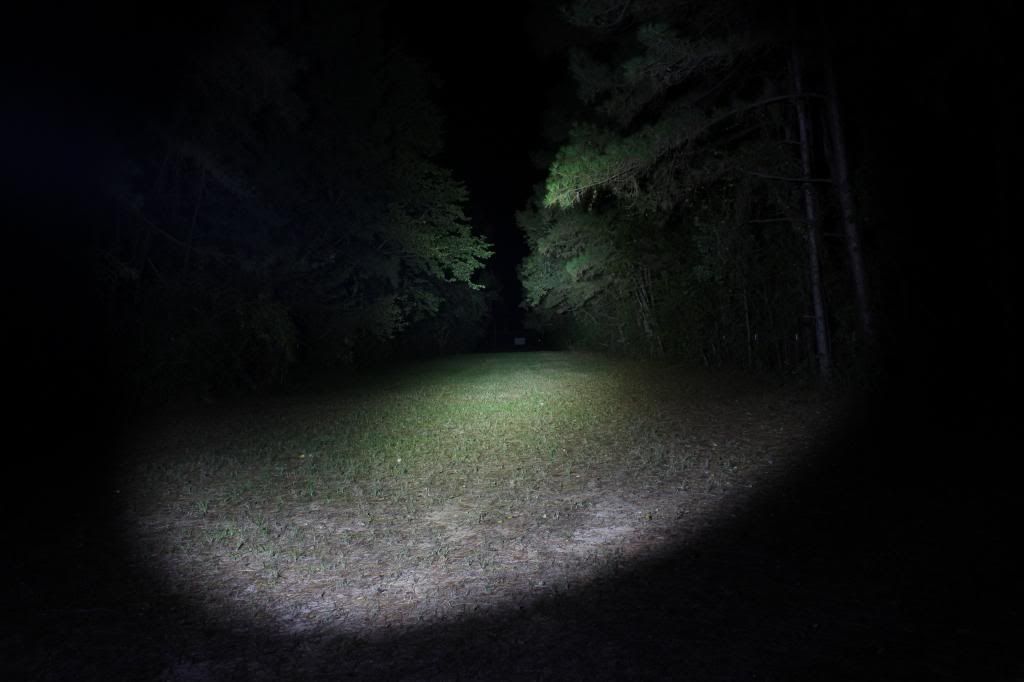 .
FENIX TK75 – stock


.
ULTRAFIRE C8 – W/XML2 DEDOME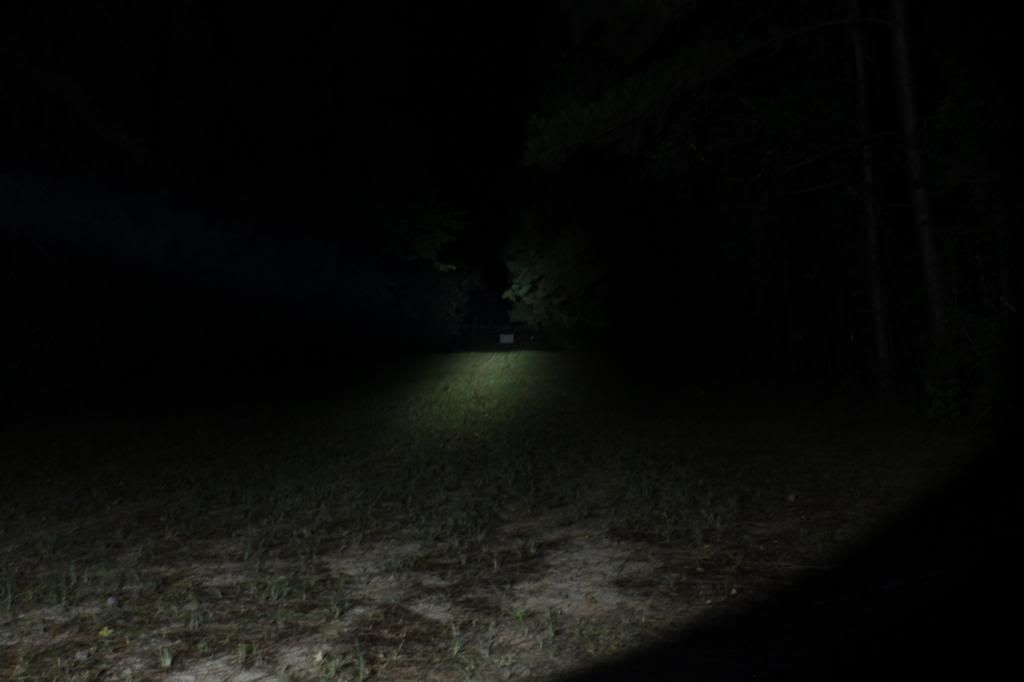 .
JACOBS A60 – W/XPE2


.
ULTRAFIRE C8 – W/XPG2 DEDOME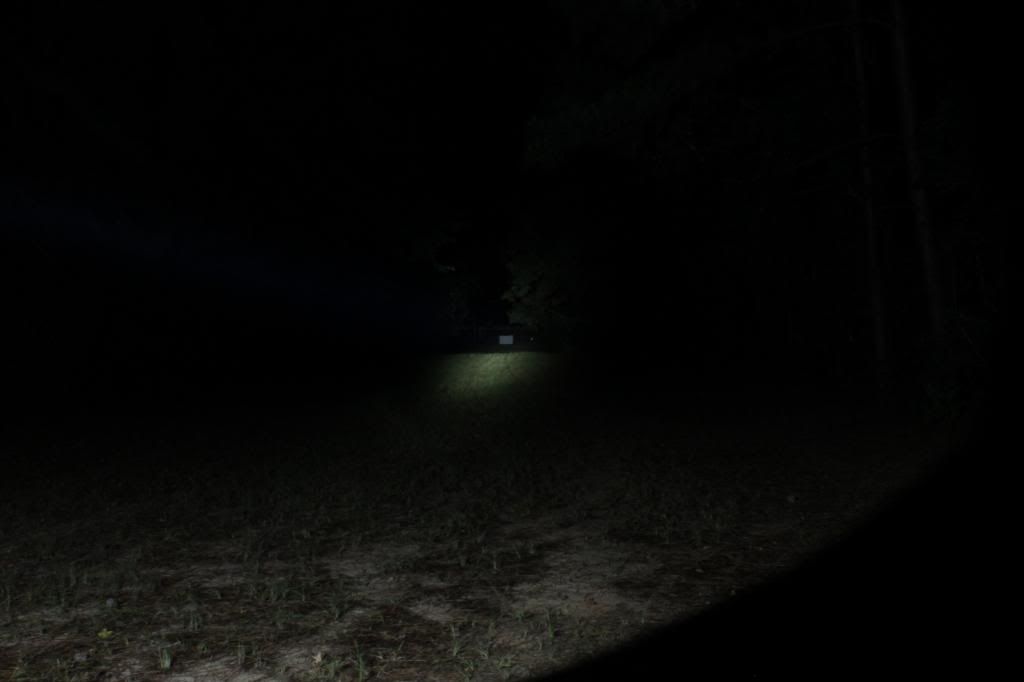 -
THRUNITE TN31 – W/XML2


.
SOLARSTORM SPO3 – DEDOMED


.
SUPBEAM X40 – DEDOMED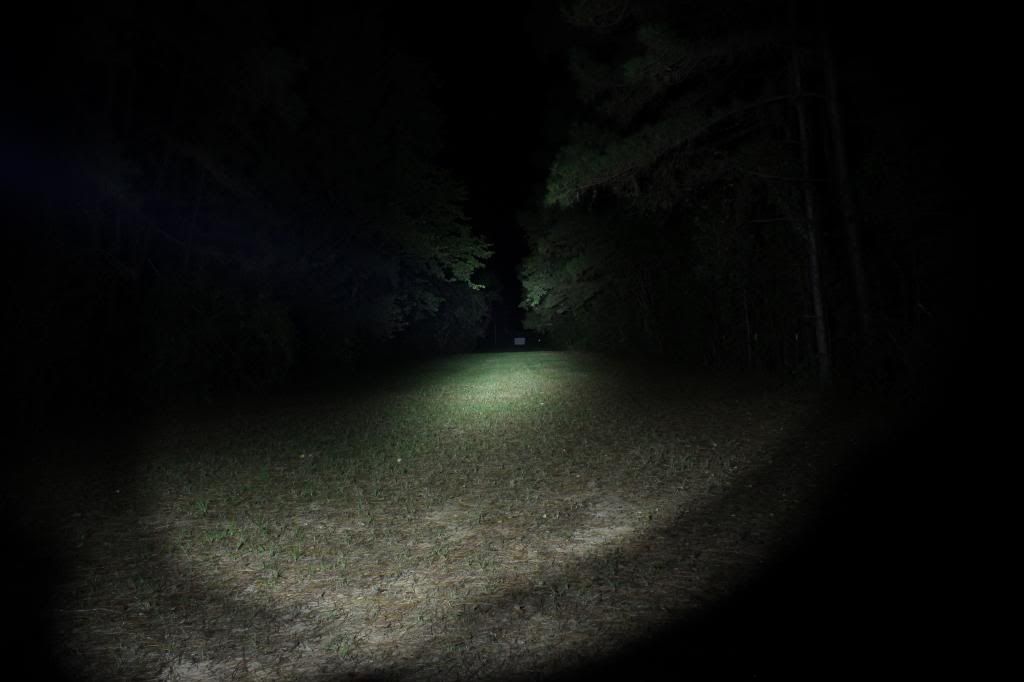 .
BTU W/XML2 – (BTU DRIVER)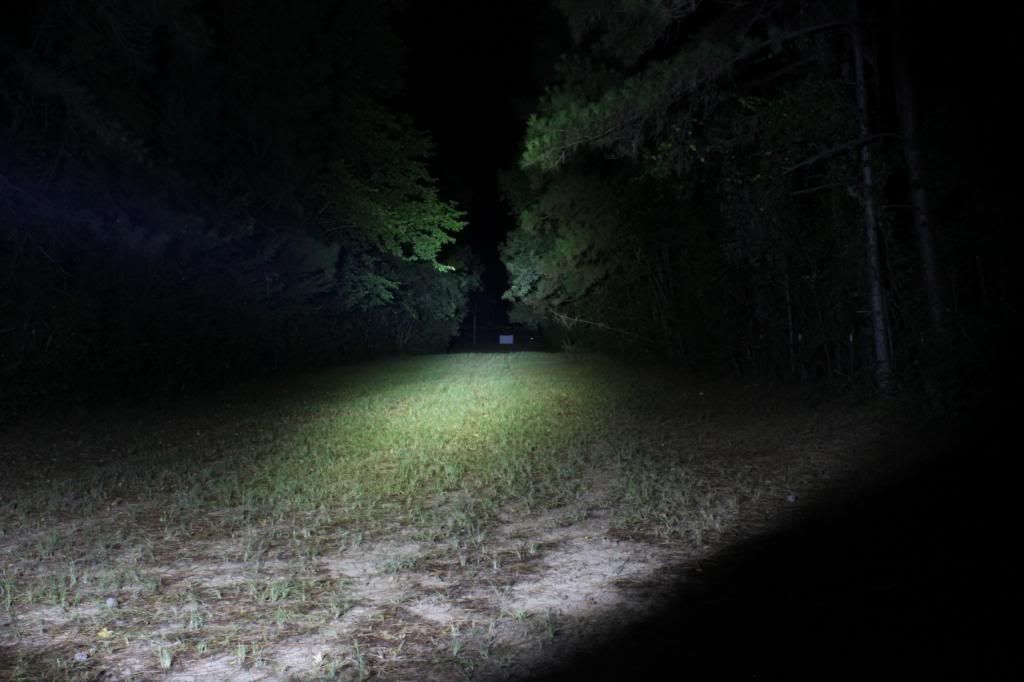 .
SMALL SUN TY-T08 – W/XML2 DEDOME


.
BTU W/XML2 – (IOS DRIVER)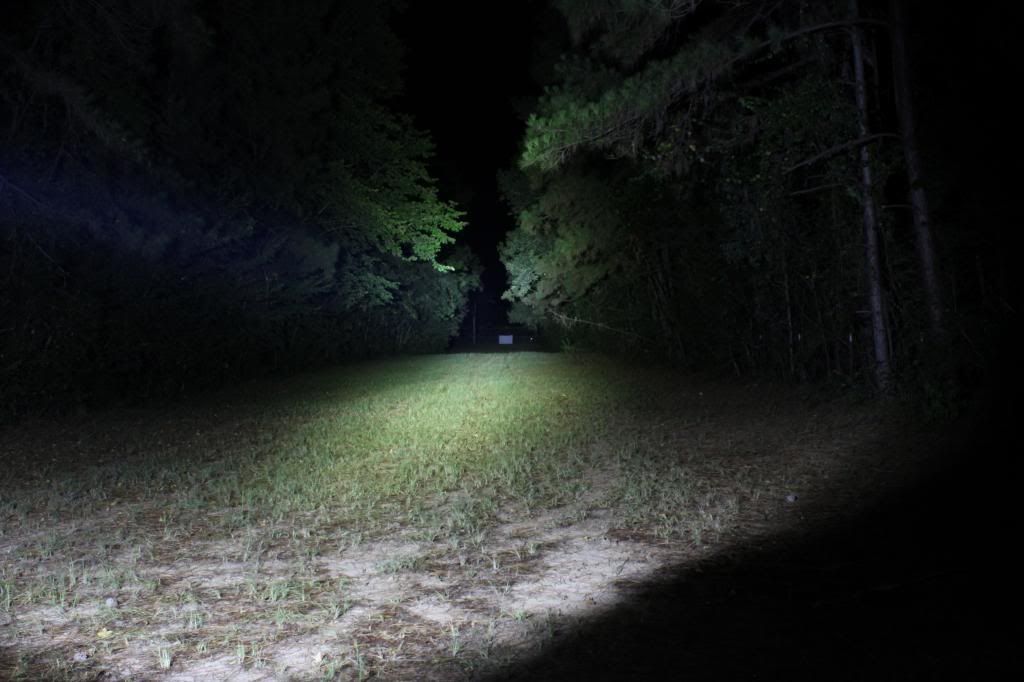 .
YEZL HID 50WT – 4300k bulb


.
YEZL HID 85WT – 4300k bulb

NIWALKER VOSTRO – DEDOME


.
THRUNITE TN31 – W/XML2 DEDOME (STOCK DRIVER)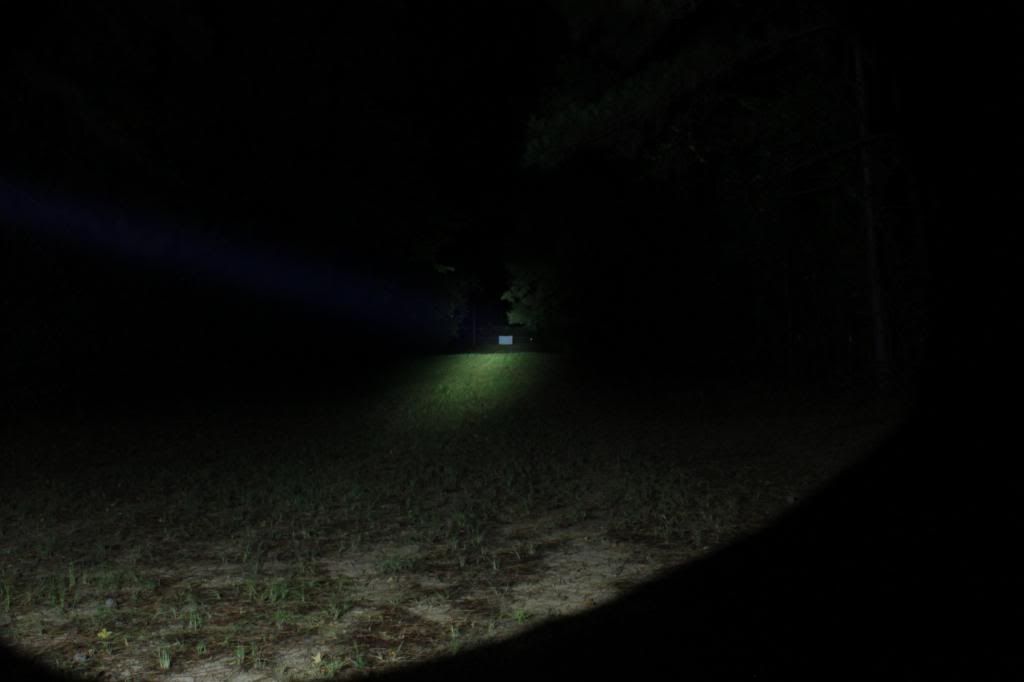 .
OLIGHT SR90 – W/SBT70


.
SUPBEAM K40 – W/XML2 DEDOMED, VINH 6.5A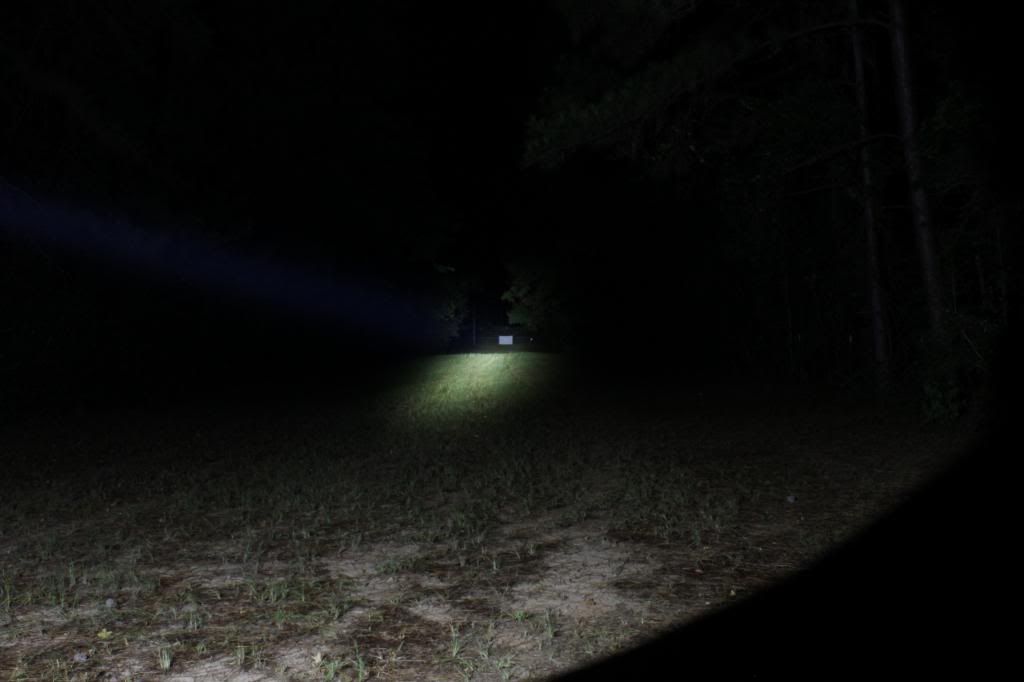 .
OSTS TN31mb – XPG2 DEDOMED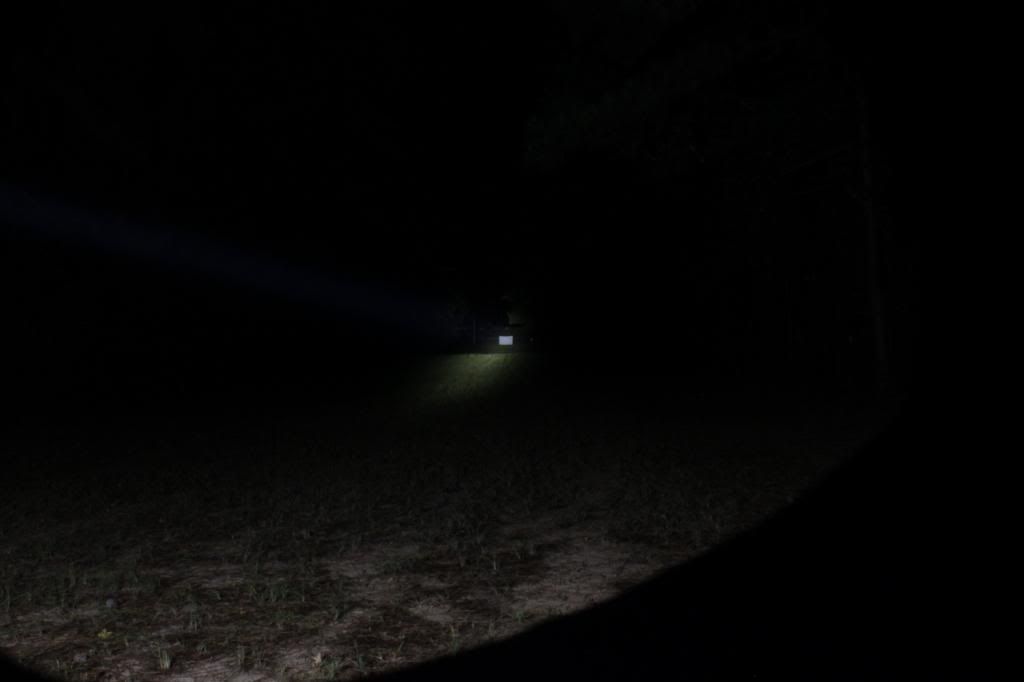 .
FIREFOXES FF4 – 24W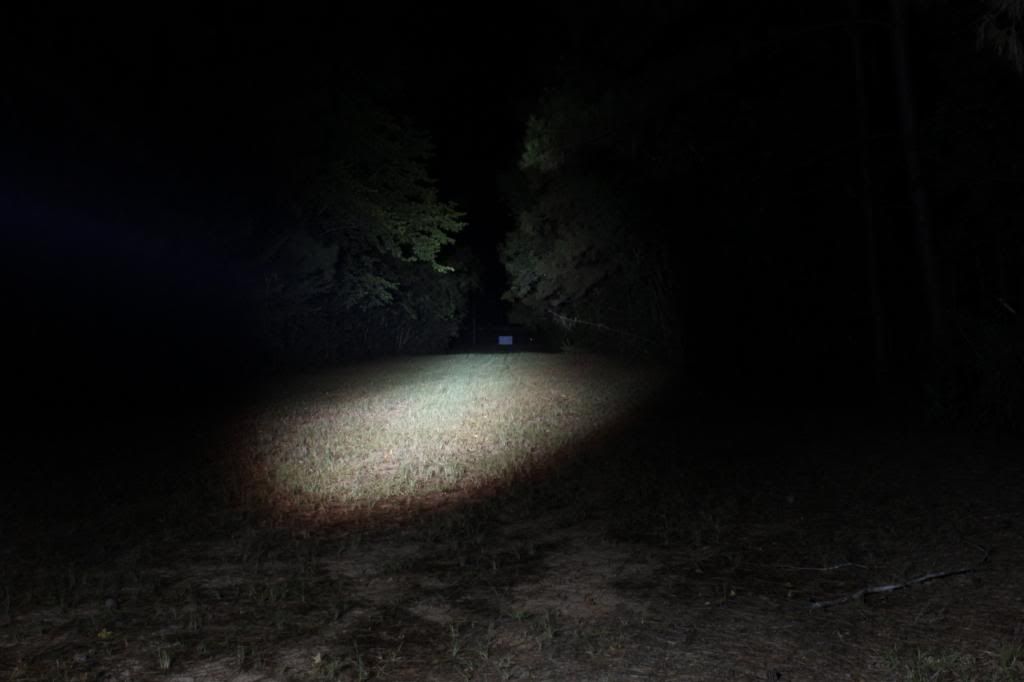 .
FIREFOXES FF4 – 42W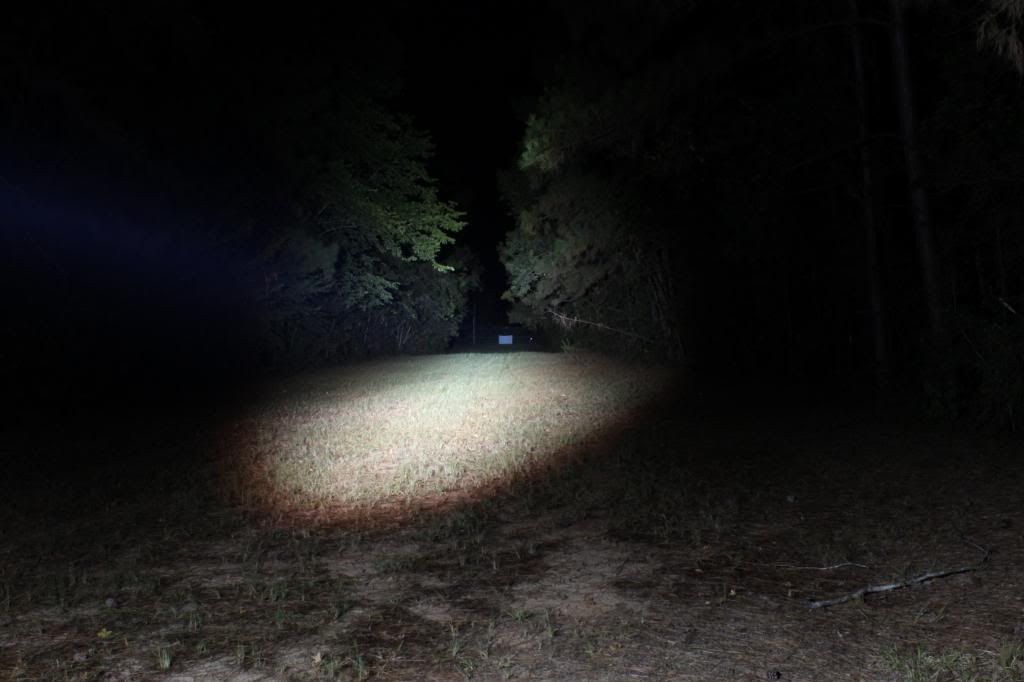 .
FIREFOXES FF4 – 60W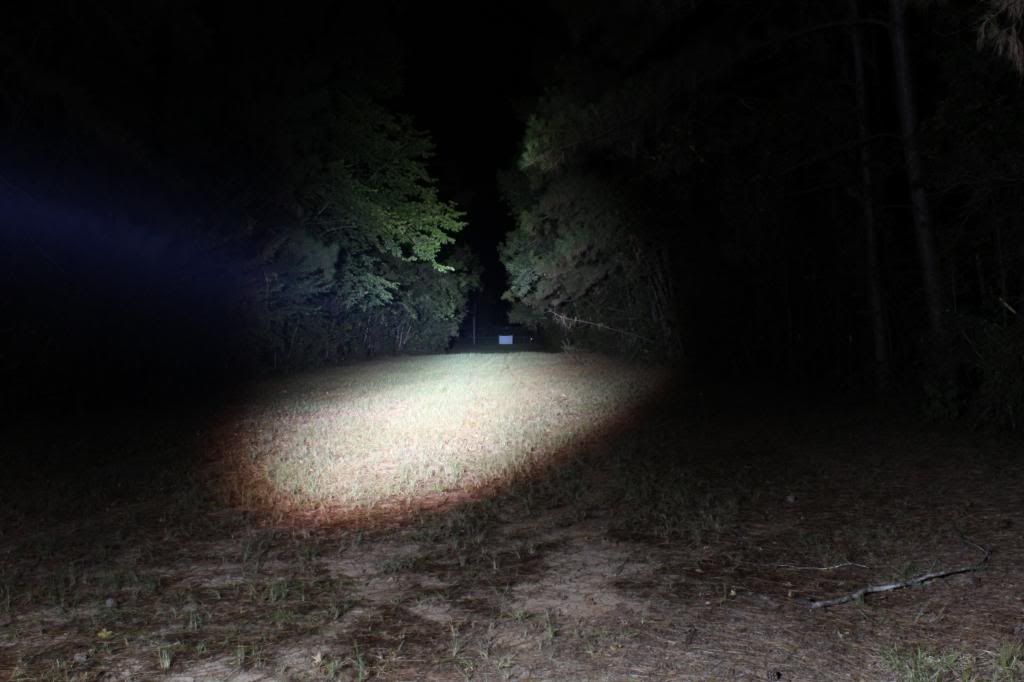 .
THRUNITE TN31 – XML2 DEDOMED, TOM E


.
BTU – DEDOMED IOS DRIVER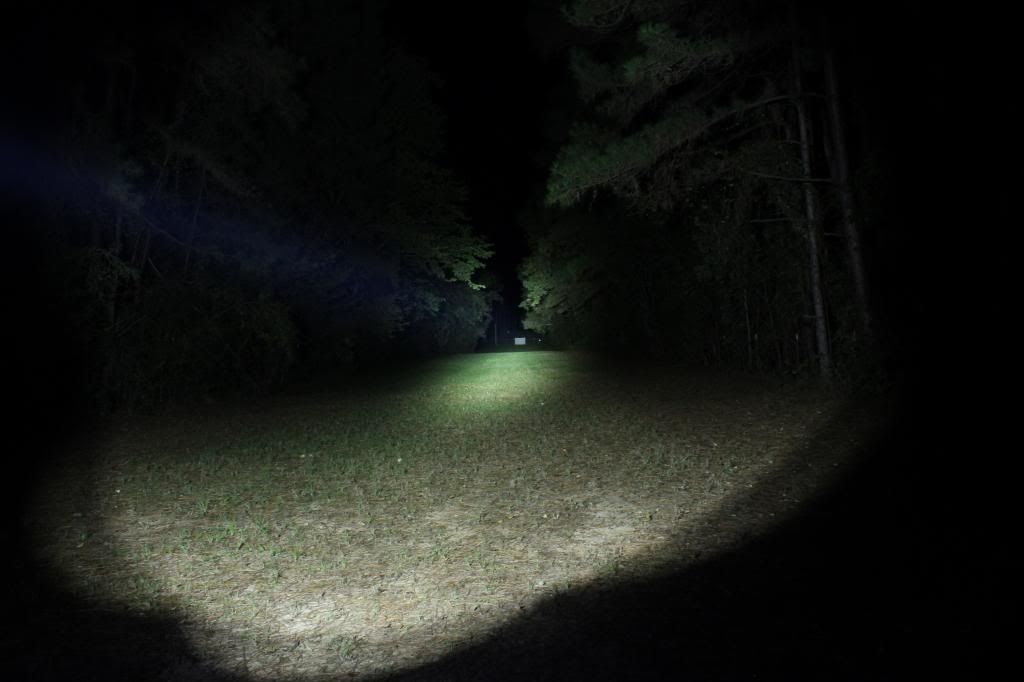 .
THRUNITE TN31 – W/XML2 DEDOMED, VINH 6.5A


.
So next up is the zoomed in shots. Same lights and same order-
.
NIGHTTIME ZOOMED CONTROL .
NIGHTIME ZOOMED DISTANCE MARKERS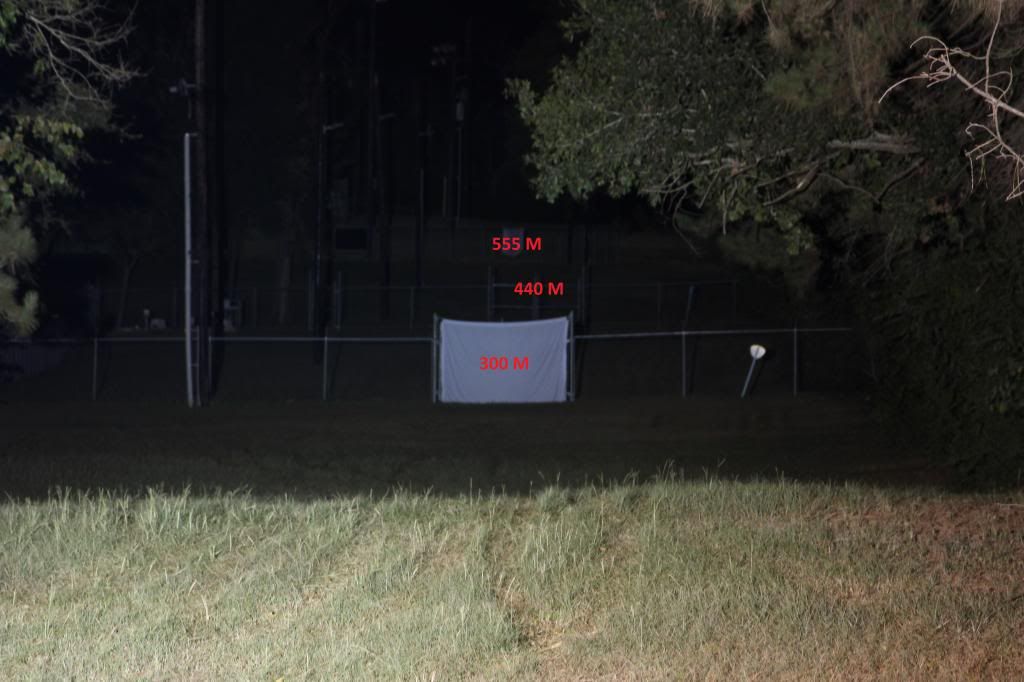 .
SKYRAY KUNG – stock


.
TRJ-12 – stock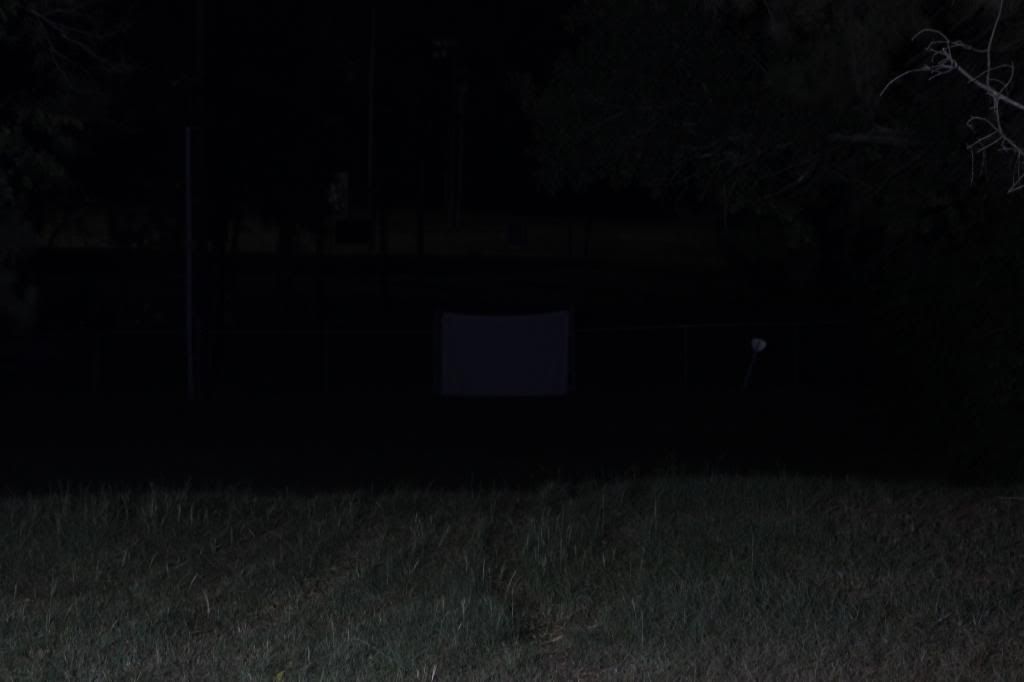 .
SKYRAY KING – stock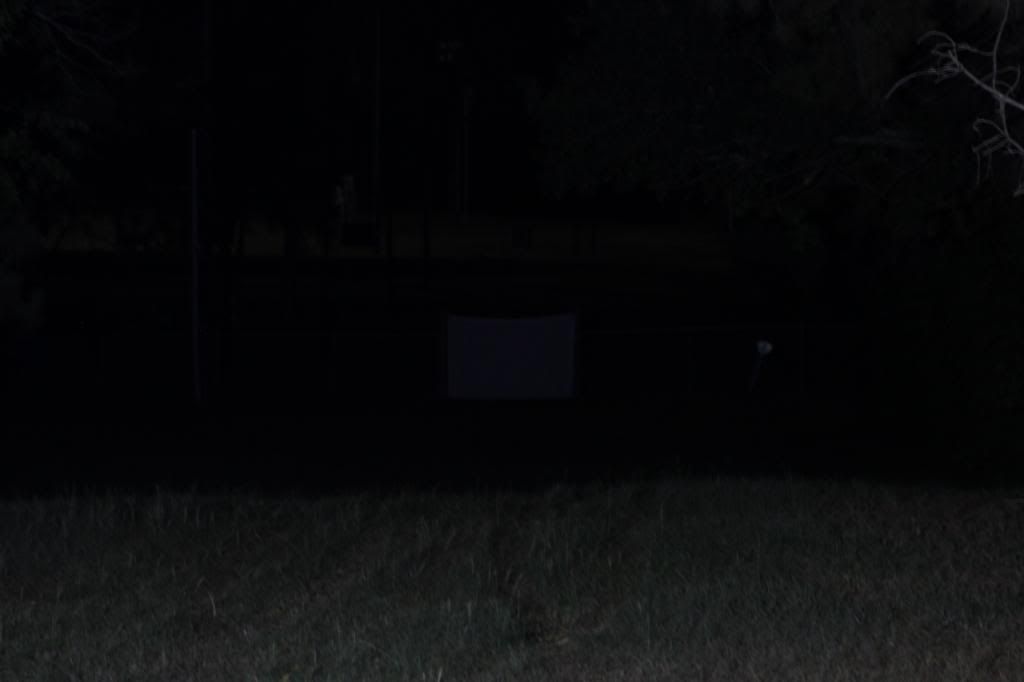 .
SKYRAY KUNG – XML2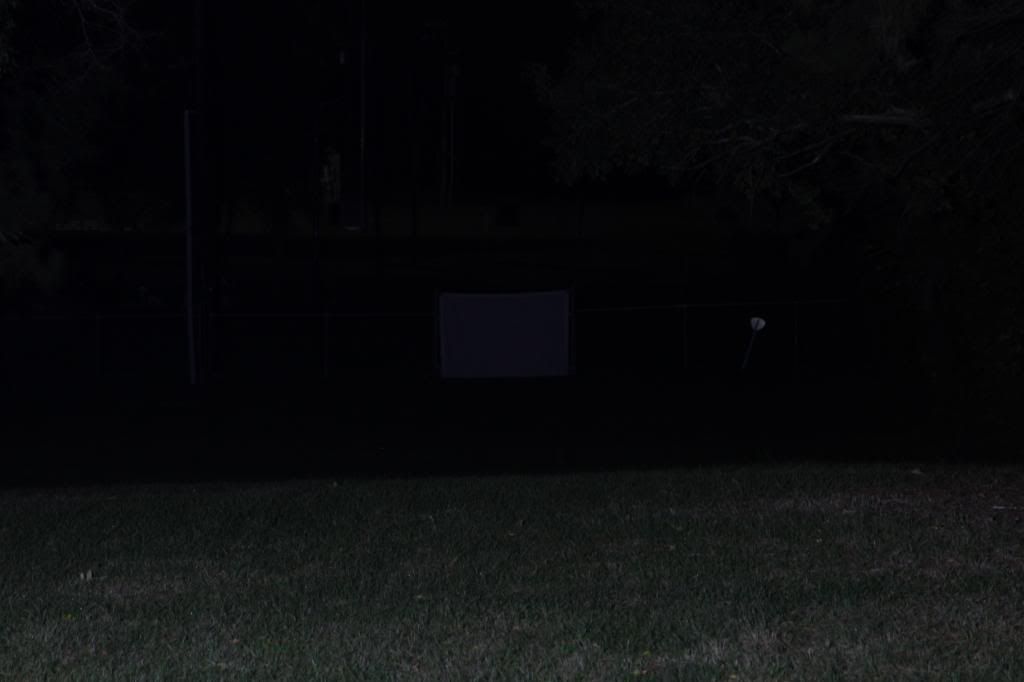 .
SKYRAY KING – XML2


.
ULTRAFIRE HD2010 – stock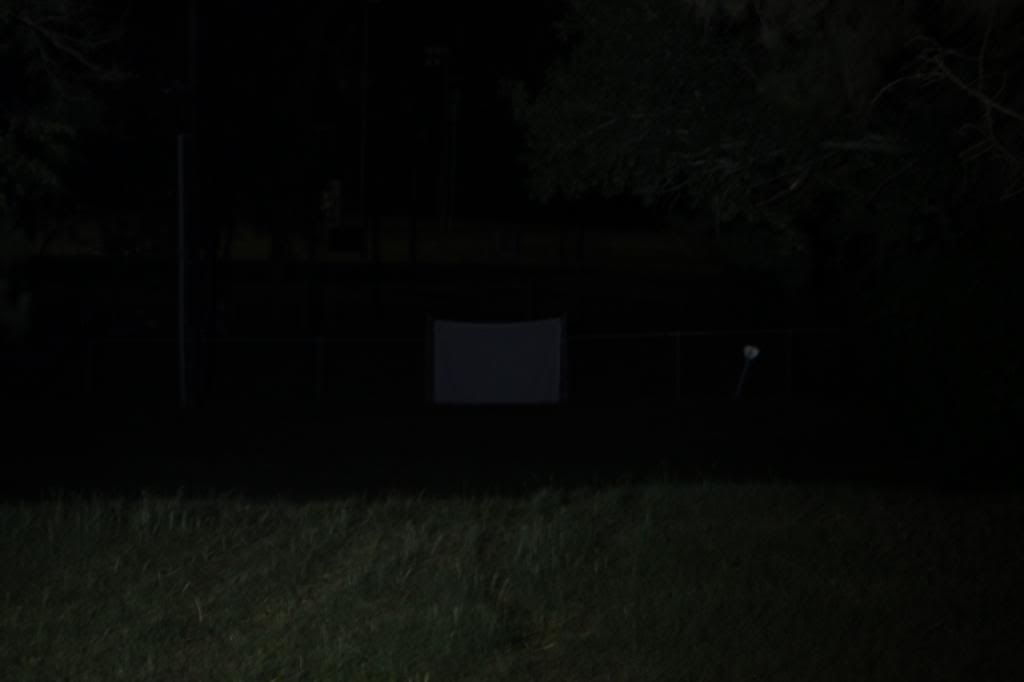 .
OLIGHT SR51 – stock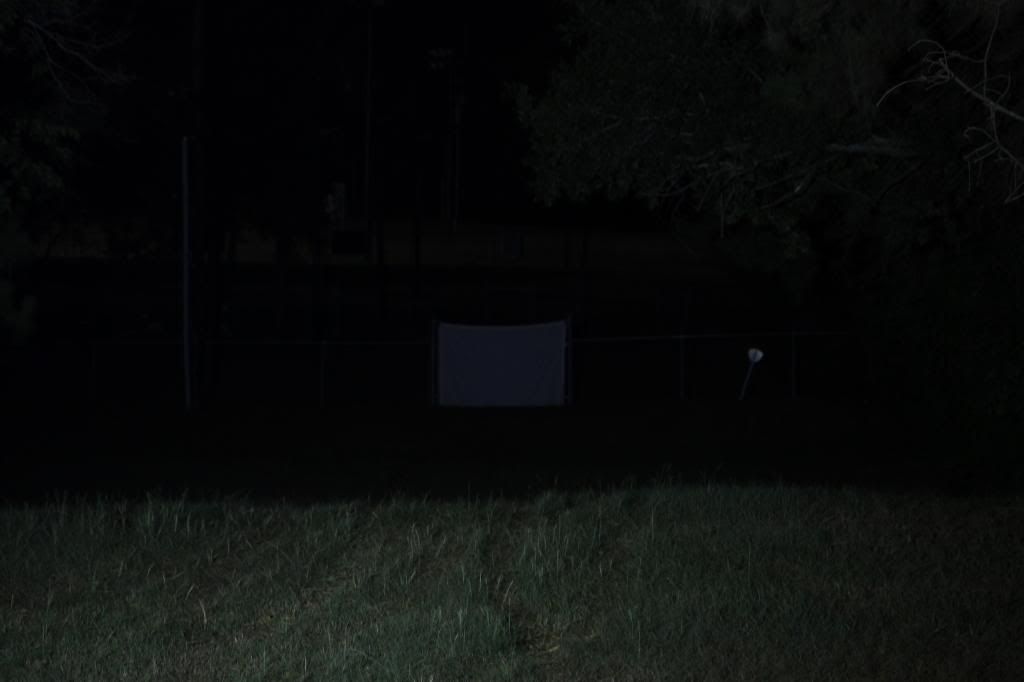 .
CRELANT 7G5-V1 – stock


.
EAGLETAC M3C4 – stock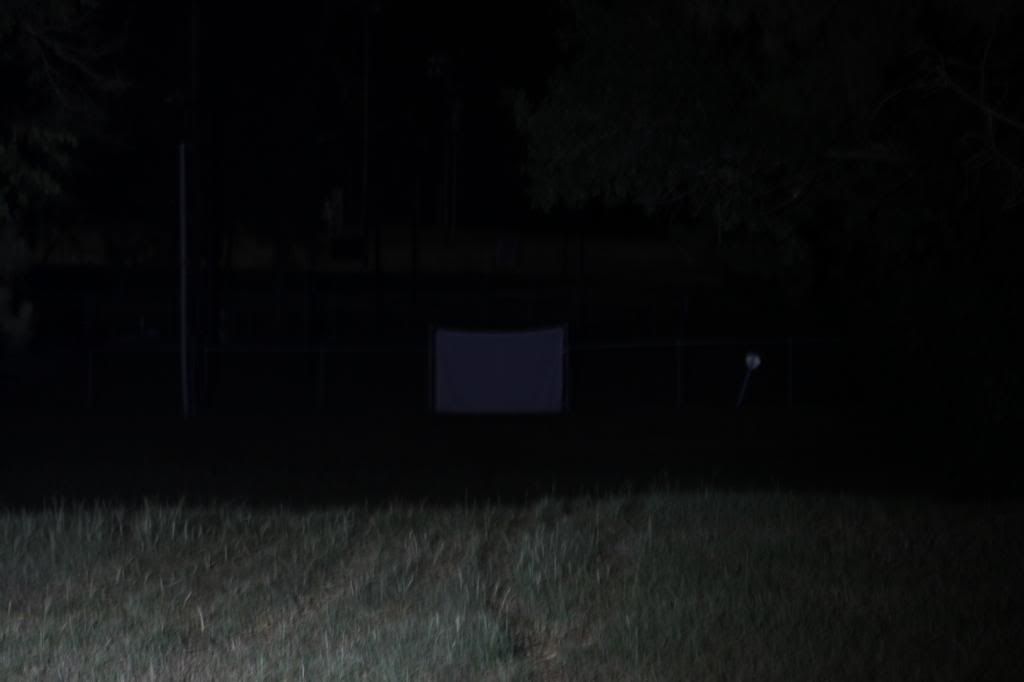 .
BLACKSHADOW TERMINATOR – stock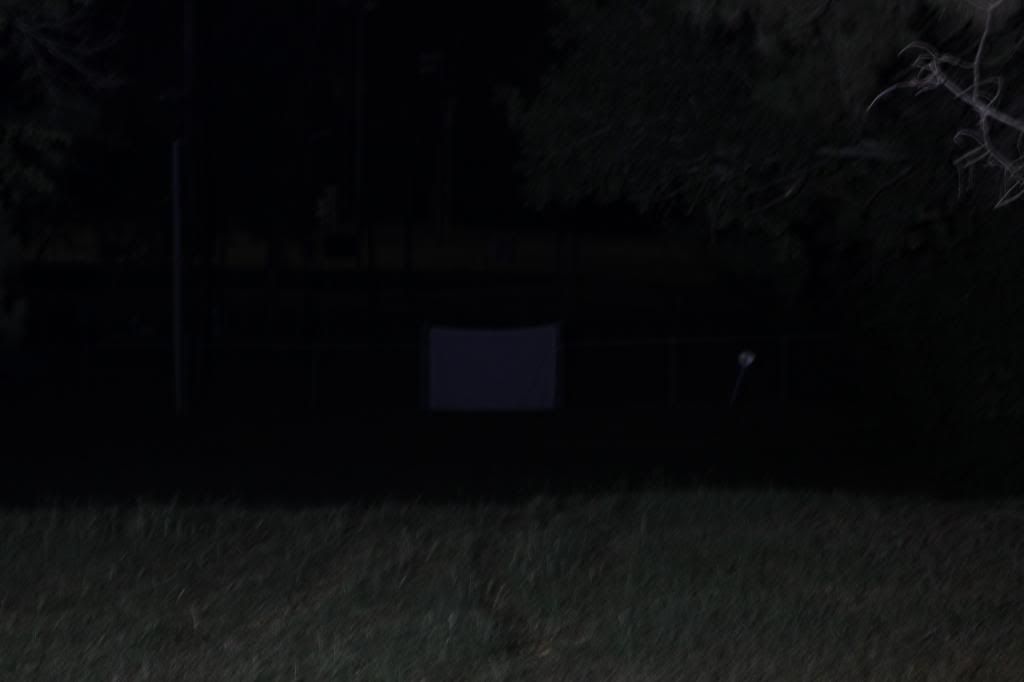 .
TRJ-12 – XML2


.
SOLARSTORM SP03 – stock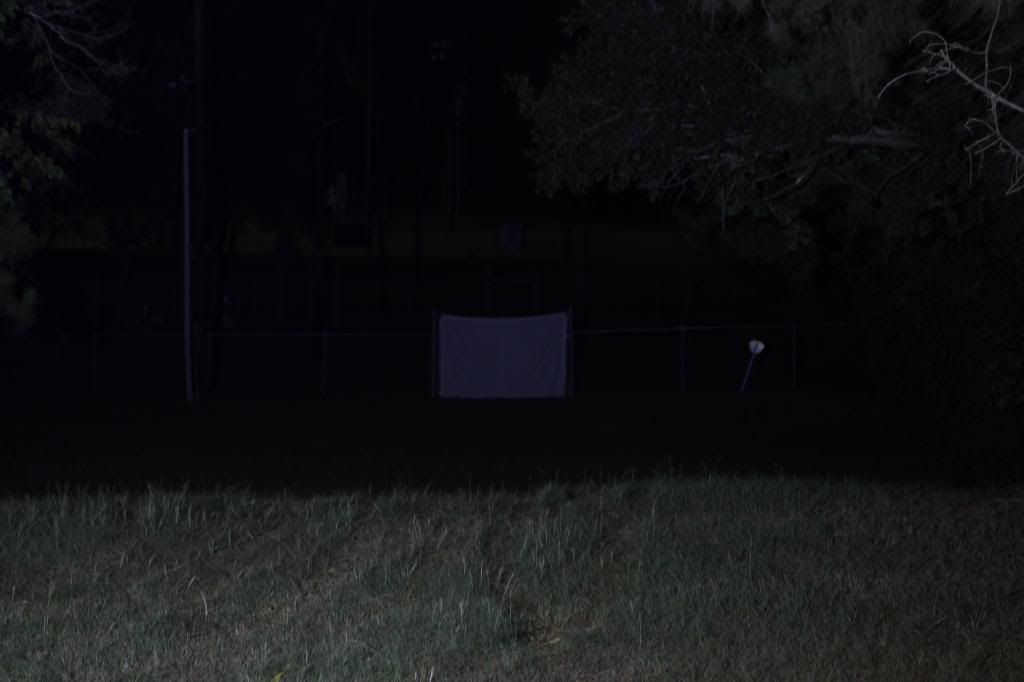 .
SOLARFORCE S2200 – RESISTOR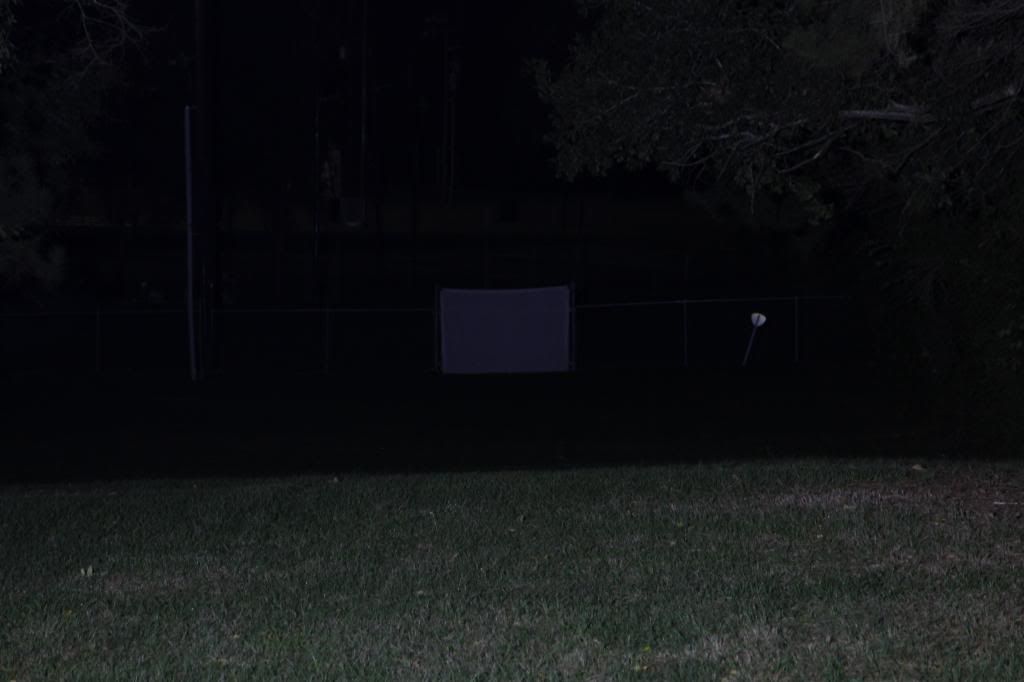 .
BLACKSHADOW TERMINATOR – XML2


.
FENIX TK75 (a little out of focus) – stock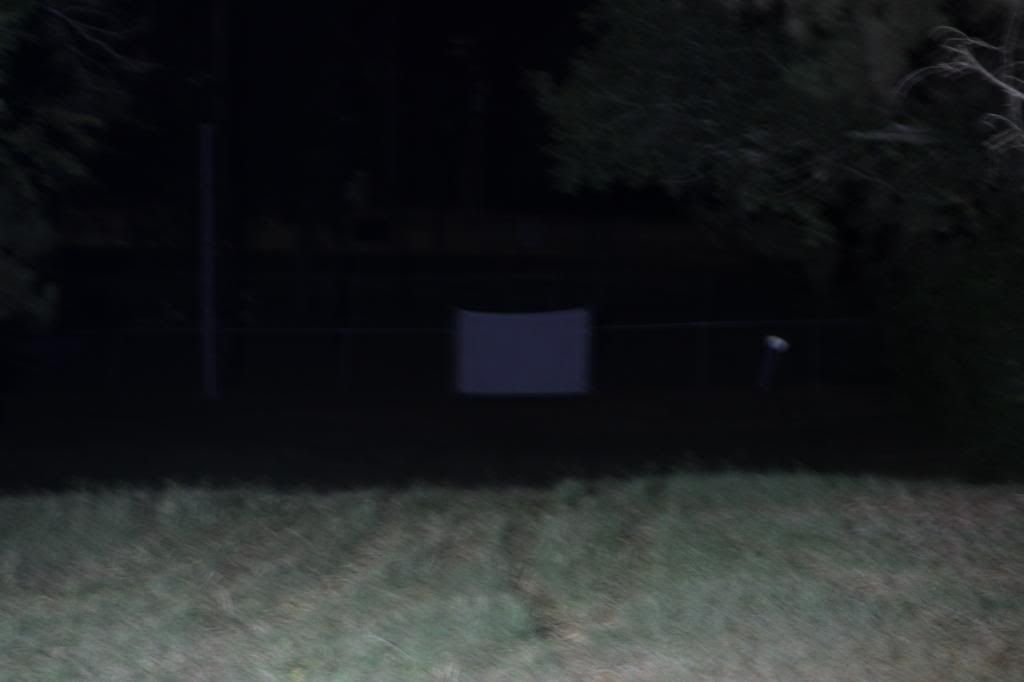 .
ULTRAFIRE C8 – W/XML2 DEDOME


.
JACOBS A60 – W/XPE2


.
ULTRAFIRE C8 – W/XPG2 DEDOME


-
THRUNITE TN31 – W/XML2


.
SOLARSTORM SPO3 – DEDOME


.
SUPBEAM X40 – XML2 DEDOME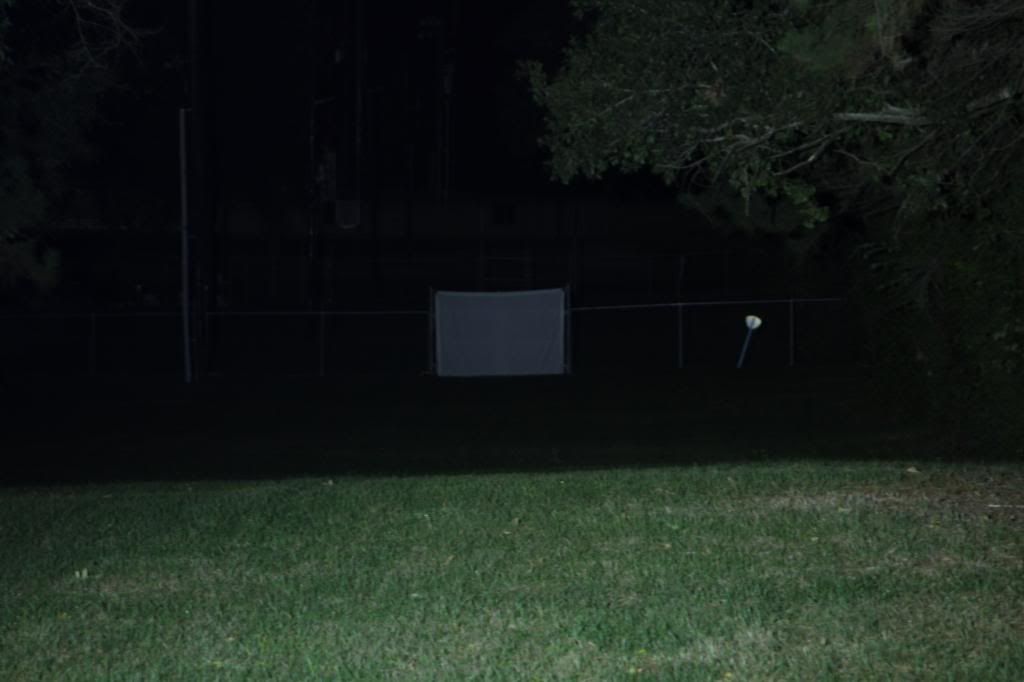 .
BTU W/XML2 – (BTU DRIVER)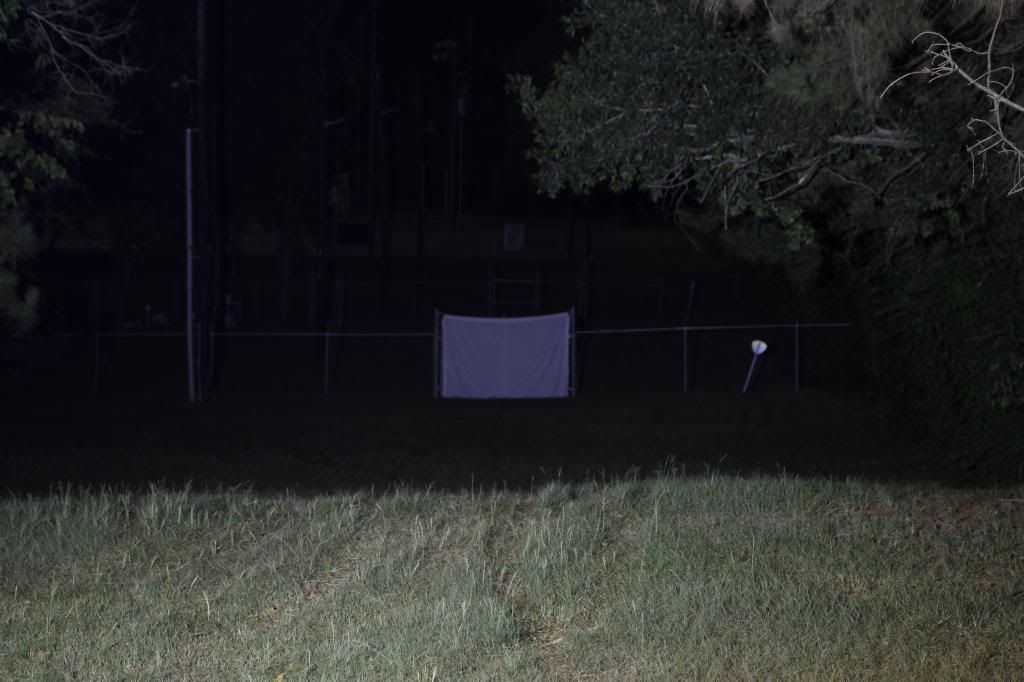 .
SMALL SUN TY-T08 – W/XML2 DEDOME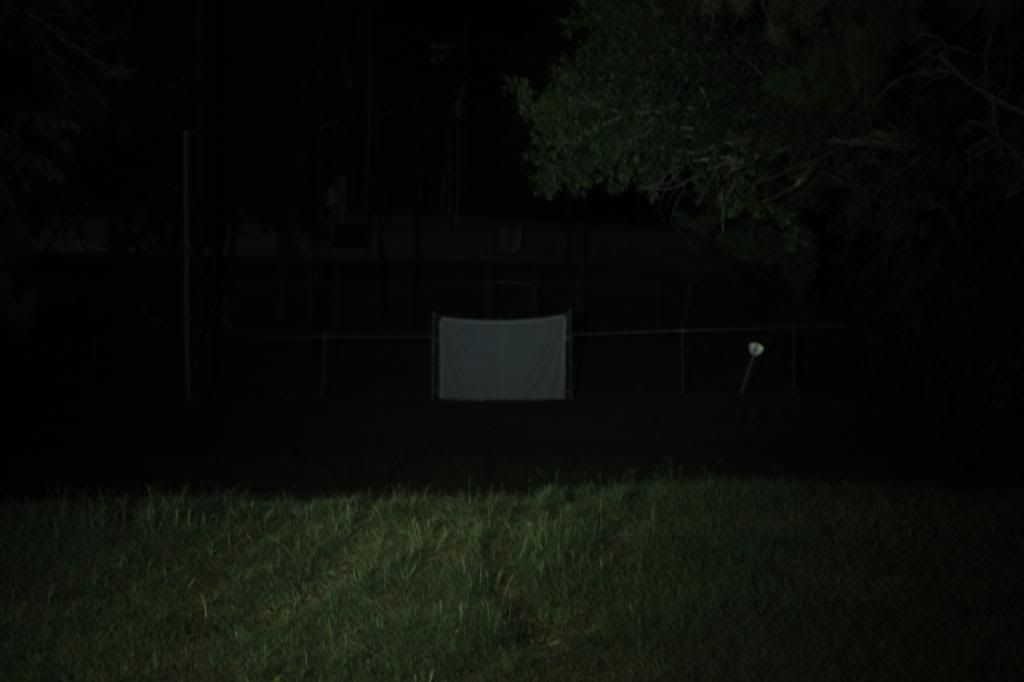 .
BTU W/XML2 – (IOS DRIVER)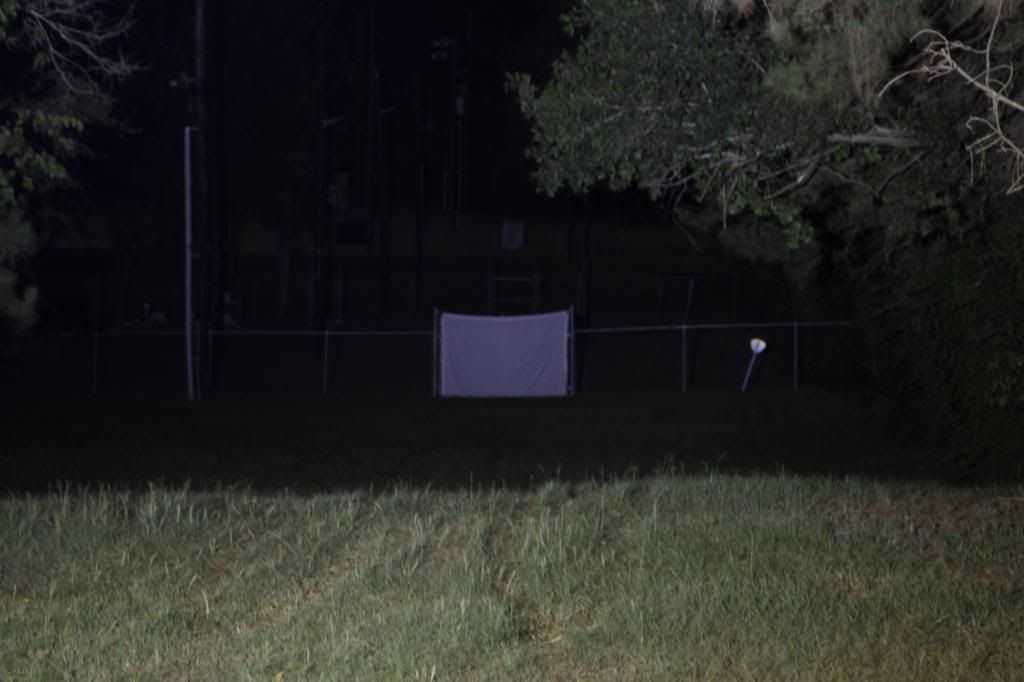 .
YEZL 35WT – 4300k bulb


.
YEZL 50WT – 4300k bulb


.
YEZL 85WT – 4300k bulb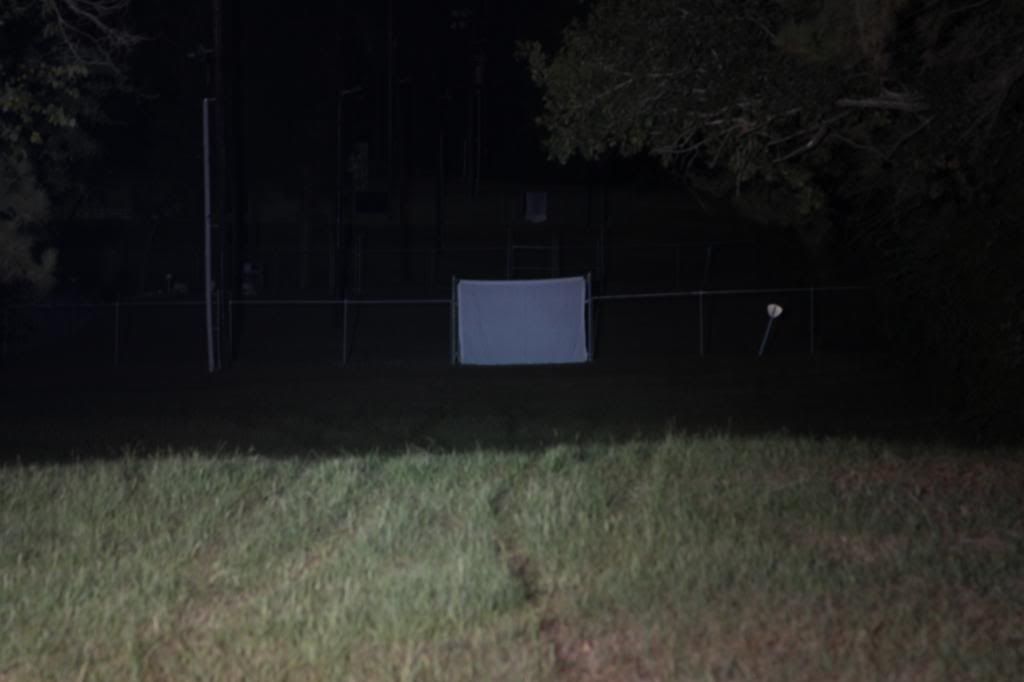 .
NIWALKER VOSTRO – DEDOME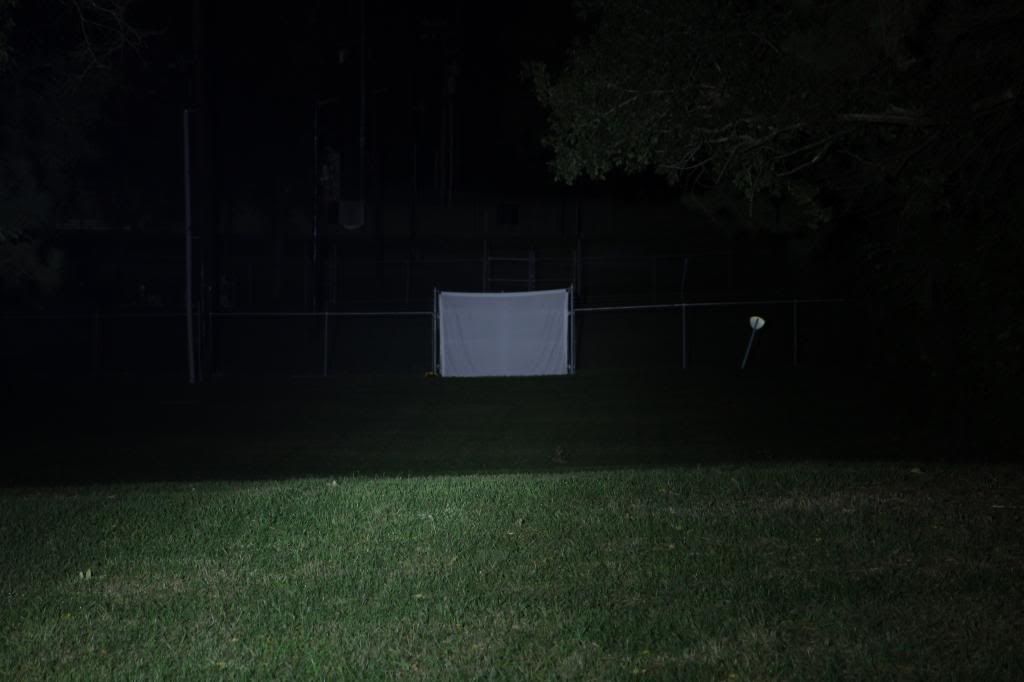 .
THRUNITE TN31 – W/XML2 DEDOME (STOCK DRIVER)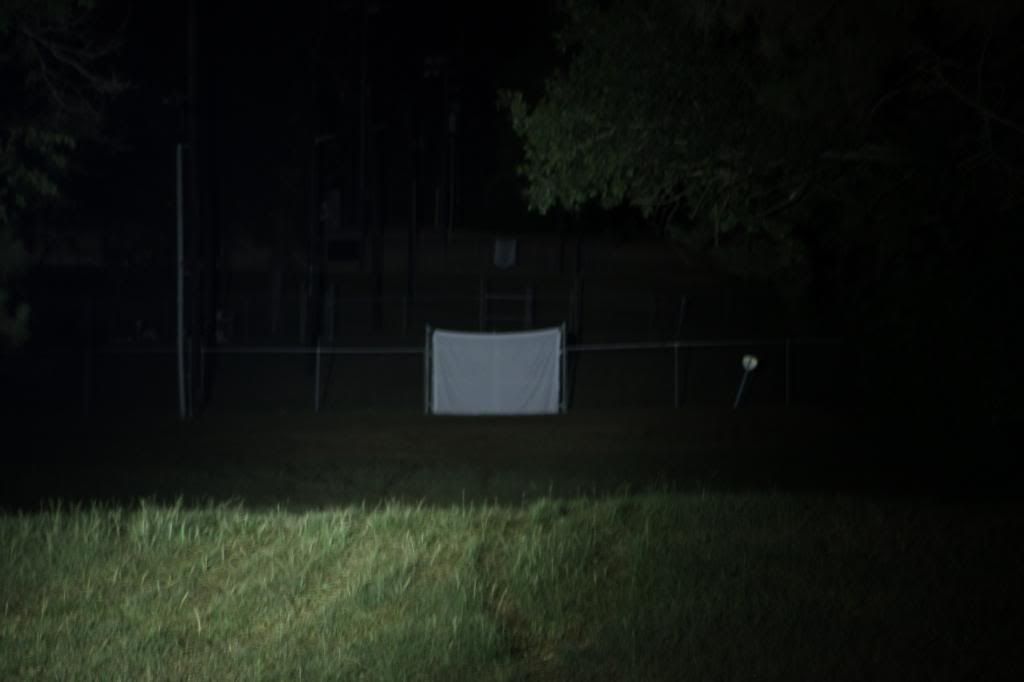 .
OLIGHT SR90 – W/SBT70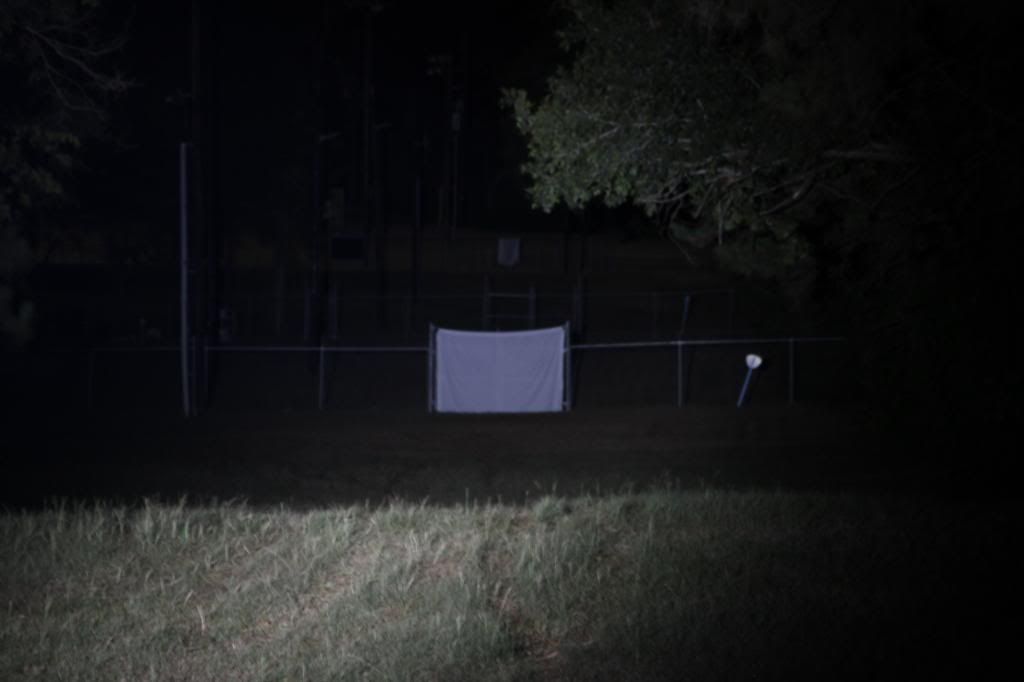 .
SUPBEAM K40 – W/XML2 DEDOMED, VINH 6.5A


.
OSTS TN31mb – XPG2 DEDOMED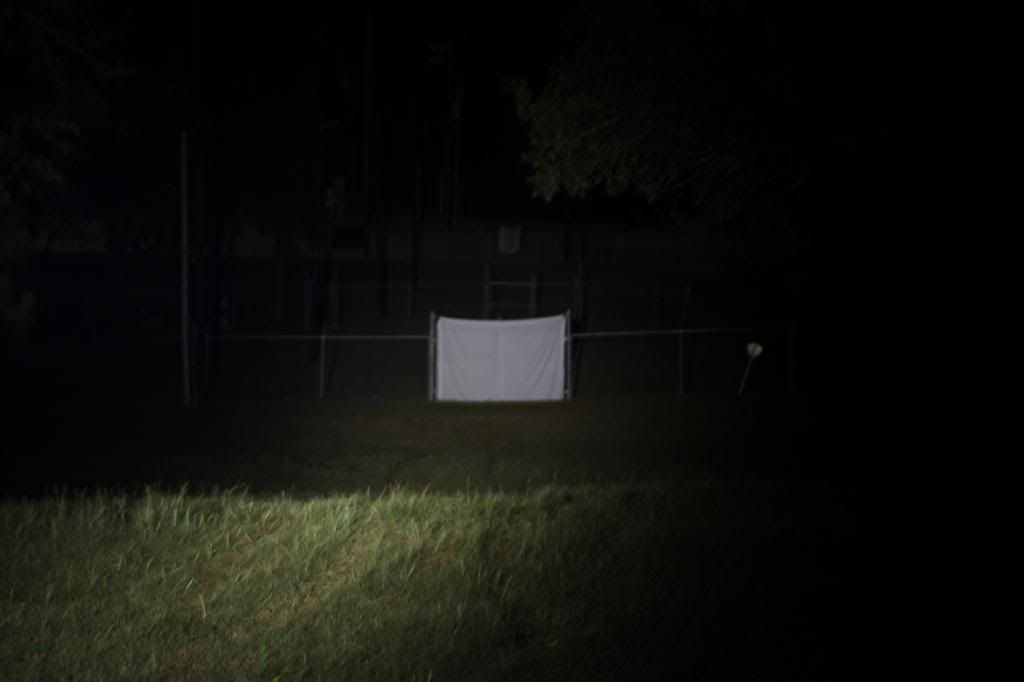 .
FIREFOXES FF4 24W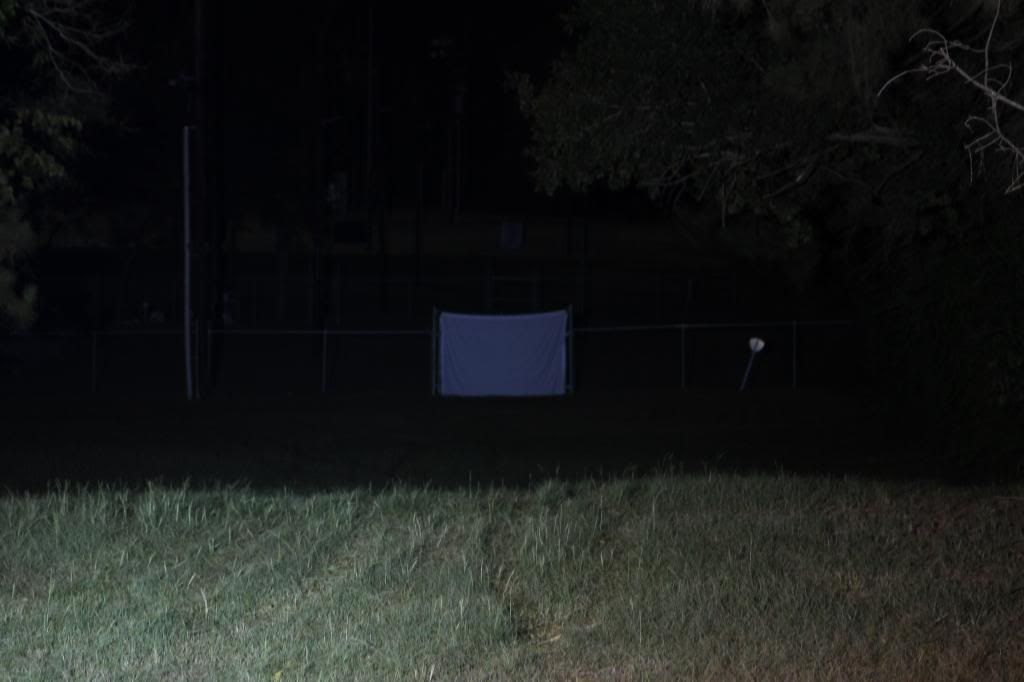 .
FIREFOXES FF4 42W


.
FIREFOXES FF4 60W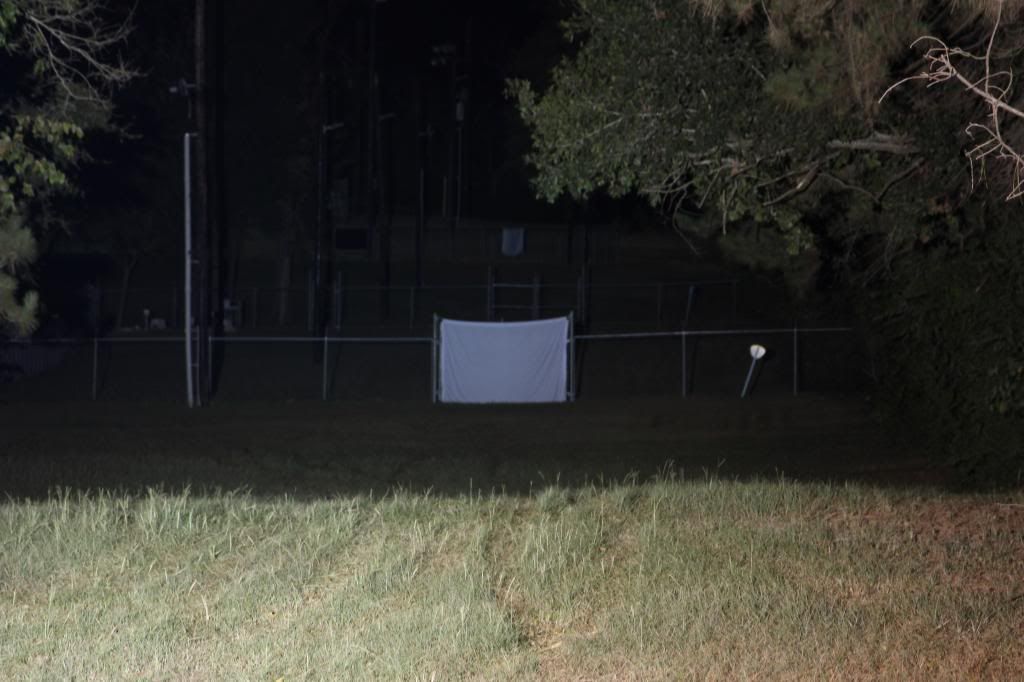 .
THRUNITE TN31 – XML2 DEDOMED, TOM E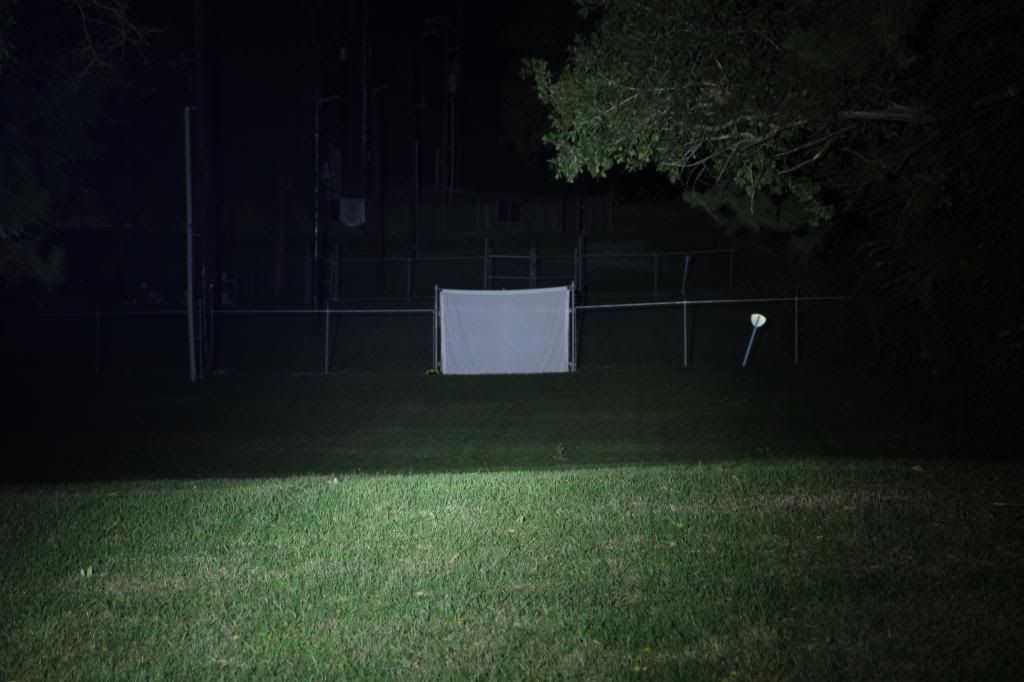 .
BTU – XML2 DEOMED IOS DRIVER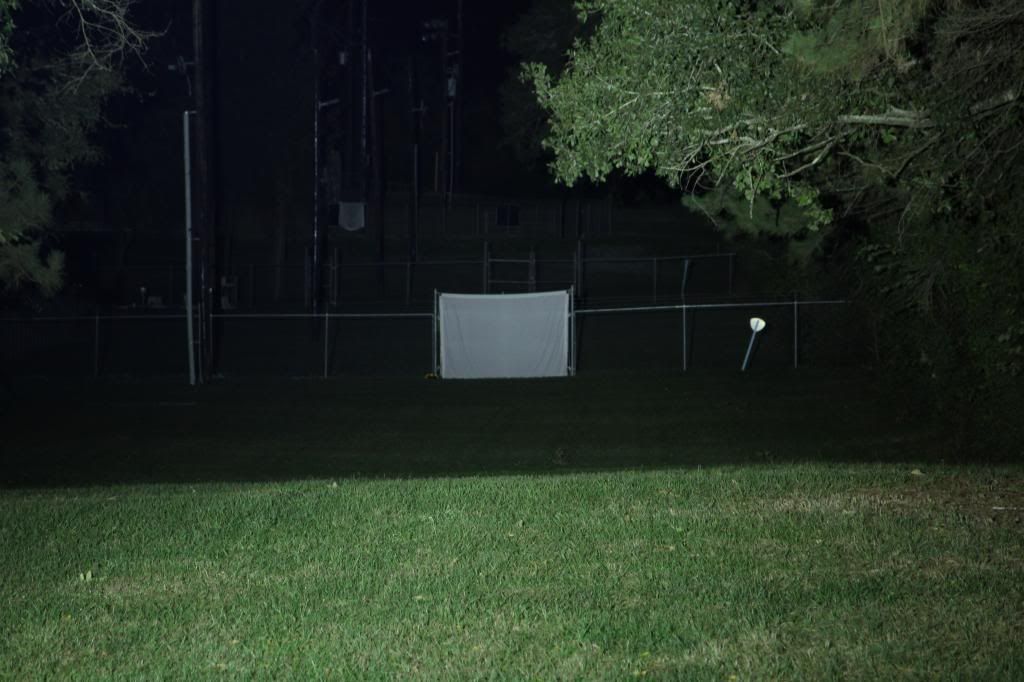 .
THRUNITE TN31 – W/XML2 DEDOMED, VINH 6.5A (a little bug trail on left)