This is just a quick comparison of two 32650 batteries. 
Protected KD battery link.   Wallbuys Trustfire Flame protected battery link (non protected supplied).
The batteries ordered from Wallbuys were the protected versions. What turned up were non protected. Packaging from both companies was extremely poor. Each individual battery was in an antistatic bag, wrapped in a thin piece of bubble wrap and placed in the typical thinly padded envelope. I was surprised there was no damage to any of the batteries.
All tests were carried out on an i Charger 208B. Discharge was 3 amps.
This picture was just to show the 3 amp discharge rate.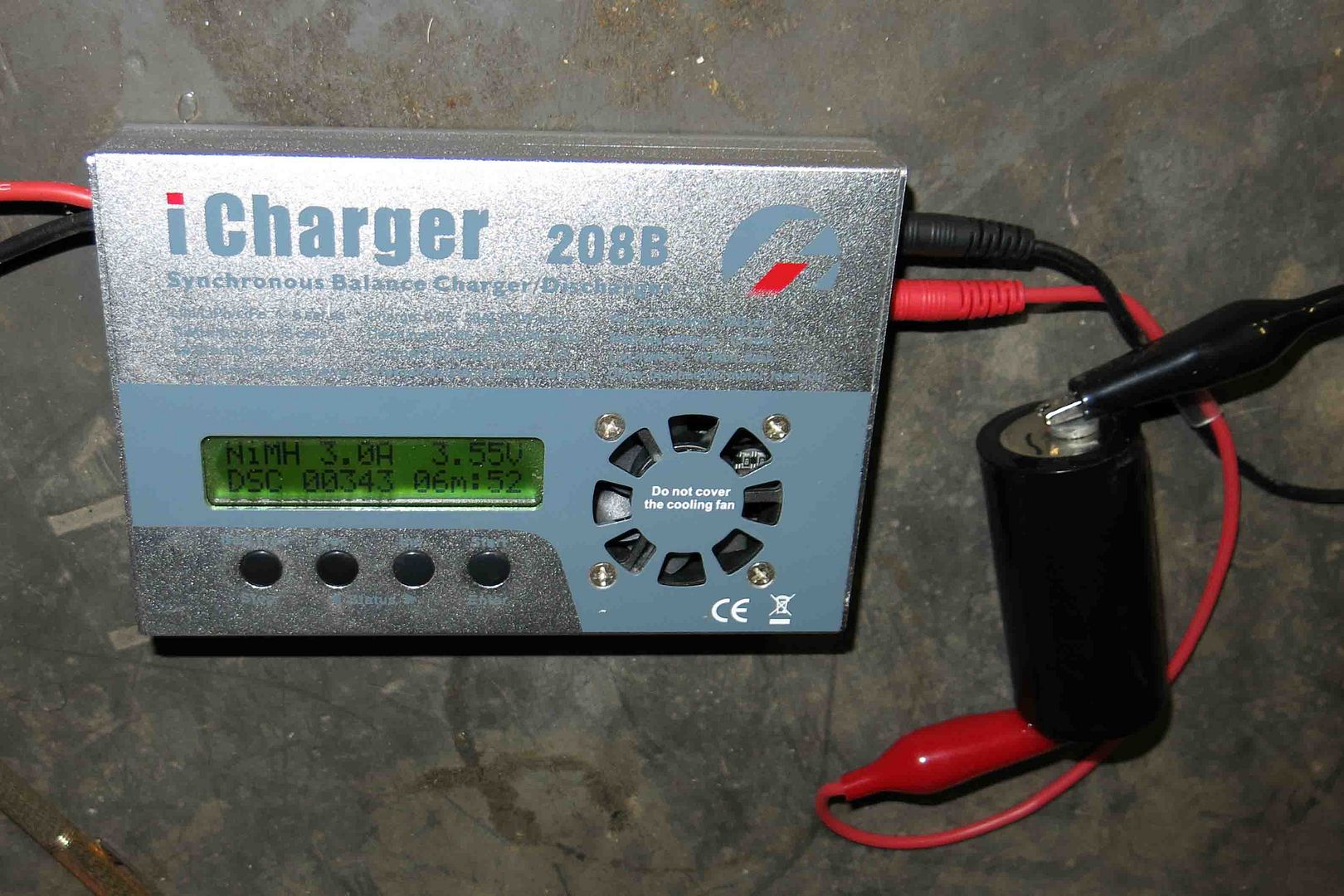 Both batteries starting voltage was a rested 4.22 volts. Discharge was stopped at 2.7 volts. The Trustfire left had a capacity of 6525mAh. Resting voltage at the completion was 3.31 volts. KD battery right measured 6209mAh with a resting voltage of 3.34 volts.

Resistance. TF left KD right.

Current draw in my monster light with 9 amp driver on high with 3 batteries in series. TF left. KD right. On the light meter there was no real difference in light output with the different currents. Is the difference here from the higher resistance in the KD battery causing the driver to draw more current?

And finally the measurements. TF 65.5mm (flat top) long, 32.5mm diameter. KD 69.9mm long, 32.76mm in diameter.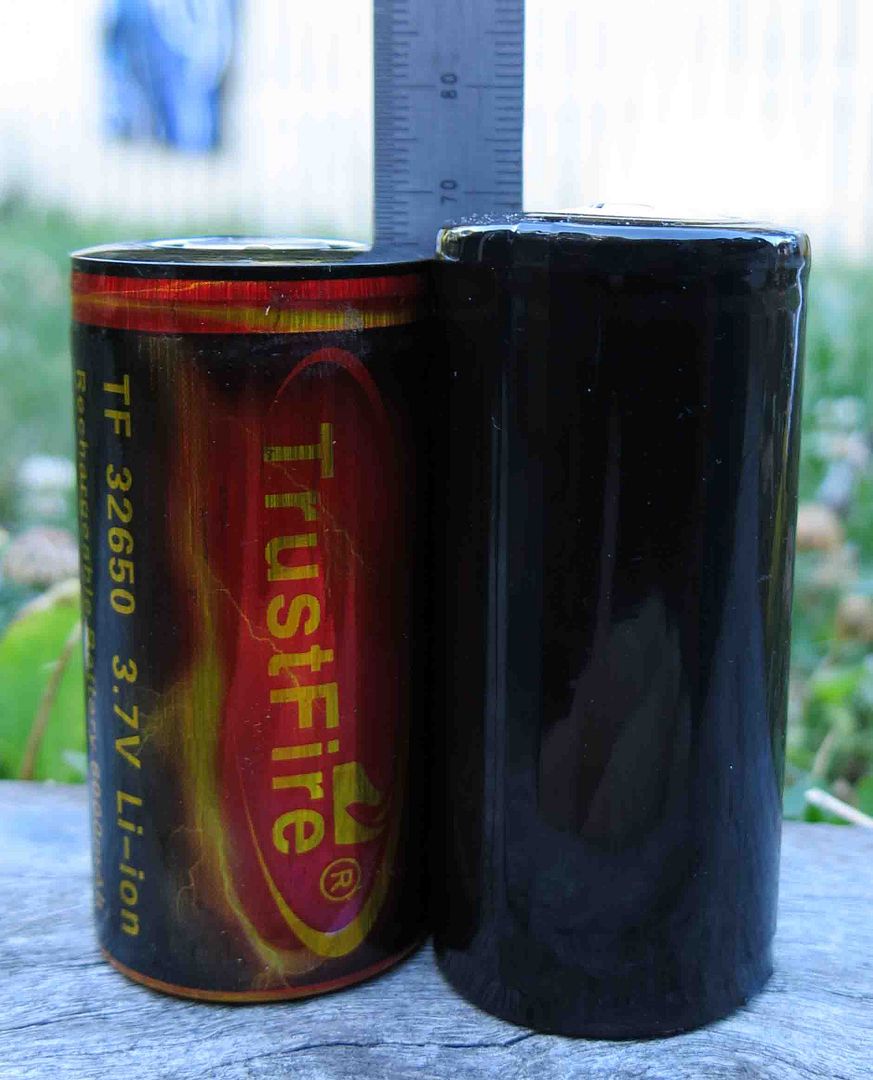 Update 1.6.14.
I have worked out how to hook the iCharger 208B up to the PC to get these graphs.
It was disappointing to see the capacity loss on the two sets of older batteries. Whether this was due to the temperature as the original tests were completed in the summer and these tests were completed in the winter or they are just losing capacity due to poor manufacturing. The original tests were carried out to 2.7 volts while these were at 2.8 volts not that I believe would make any difference.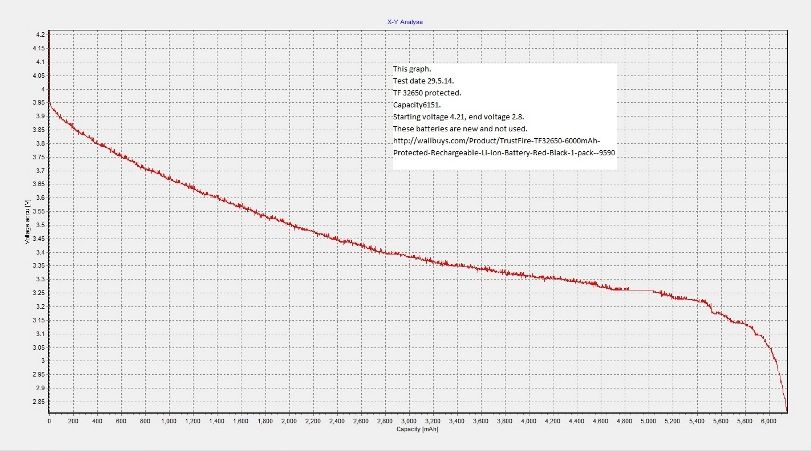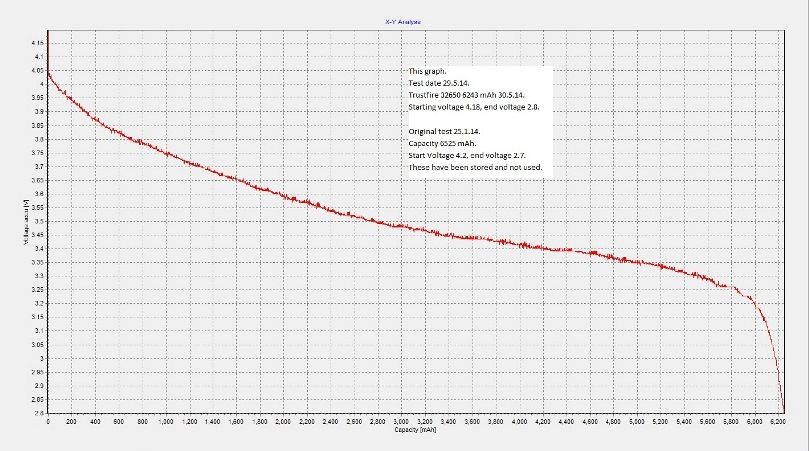 —
djozz quotes, "it came with chinese lettering that is chinese to me".
                      "My man mousehole needs one too"
old4570 said "I'm not an expert , so don't suffer from any such technical restrictions".
Old-Lumens. Highly admired and cherished member of Budget Light Forum. 11.5.2011 - 20.12.16. RIP.