I got a great deal on some 97 CRI 100 watt Bridgelux RS emitters that have less than an hour of total run time on them. The owner changed his mind and wanted a cooler tint, so I thought Id give his old ones a try.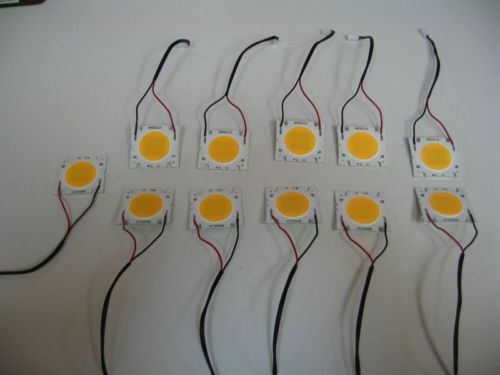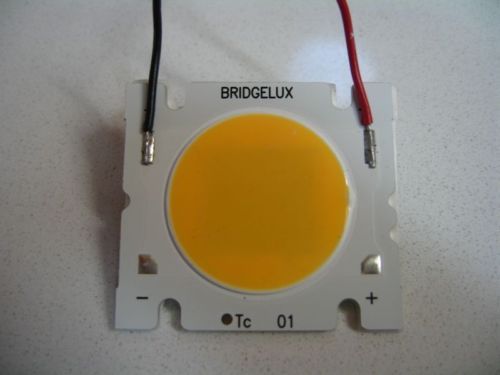 They are BXRA-30H7000-J
From the data sheet
Specs: 3000K, 97 CRI, 2800mA, 5350 Flux, 29.4 vF.
Since I will have plenty to chose from, I was considering matching vF for 3 of the emitters and running them in parallel on a huge sink. I bought several of the MEANWELL CLG-150-36A 150W PSU/drivers and thought Id use a single driver for this project. Looking at the last page of the driver data sheet, it looks like these drivers are both constant current and constant voltage LED drivers.
The driver has separate trim pots for current and voltage. Can someone please advise me how to set up the voltage and the current?
I'll test each emitter separately to determine their vF and select 3 with the closest match.
Im going to initially try with 3 emitters in parallel.
3 emitters in parallel should easily be able to take full amps from the driver (4.2A rated, although it will likely be capable of producing closer to 5A)
From the Bridgelux data sheet, @1750mA vF=27.9V.
I tested the driver and it puts out 27.05V unloaded at the minimal setting… so it looks like Im just within the range and below vF.
I have a pair of decent

DMM

's to measure voltage and amps.
Im not sure how to best dial in the voltage. Starting with pots to the lowest setting, should I slowly bring amps to max and then start feeding in the voltage, but not exceed 27.9? Then if I have voltage sag, readjust back up to 27.9V? Let it warm up and observe/adjust voltage if necessary? Id guess these drivers lock in what you set them at and dont allow voltage/amp creep as the emitters and driver heat up. Also monitor vF and swap emitters if necessary to keep them balanced? I realize that these would best be ran in series, but Id like to make use of what I have sitting on the shelf.