Introduction:
Thanks to Kurt_Norway for sending these headlamps to me. He wanted to know how suitable these were for modding so I thought Id share some pictures and thoughts about these lights. Maybe he can post the exact links to the too.
I only used the lights a little bit before I did a teardown. Which is more than 2 weeks ago, so hopefully I remember most of the important details..
Im not sure about price, but I have seen lights like these around 16$ (regular price). All lights have 3 modes, which includes strobe.. All lights have a pull zoom. All lights use 18650 batteries. The one at the left have battery in the back. Ill refer to it as the big lens light. The one in the middle have the two batteries in the back. Ill refer to it as the dual battery light. The last one have the battery at the front. Ill refer to that light as the sipik headlamp (names made up by me).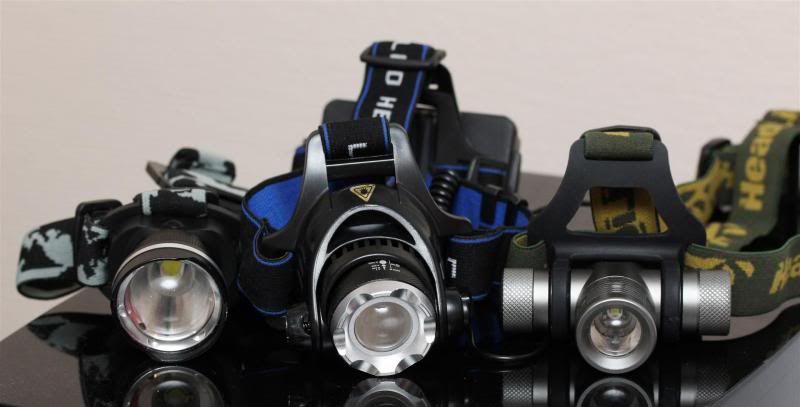 ---
The big lens light is the brightest and best driven light. Its got quite nice wide spill light too.  Electronic switch on top of it.  Unscrew bezel in front of the lens in order to open it up. The headlamp itself is made of aluminium.  Ill rate headband comfort as ok, but its a bit tight. This is IMO the best stock light despite a very cheap feeling plastic battery holder.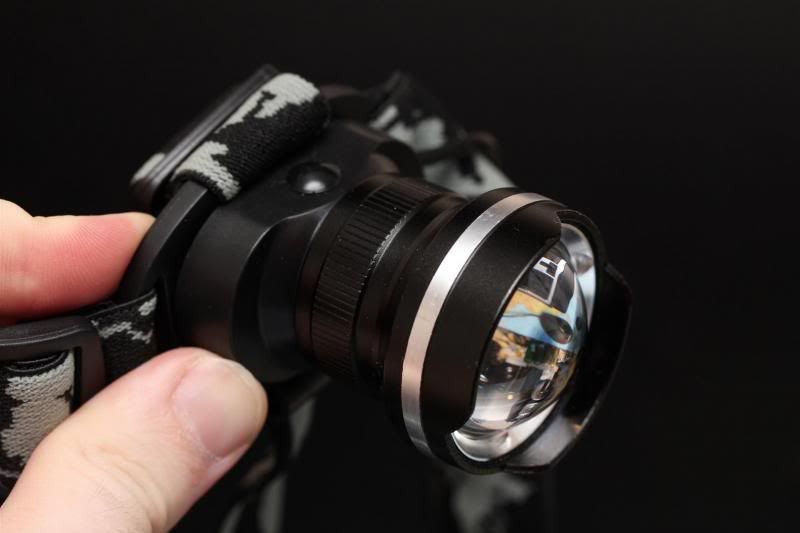 Driver does not look mod-friendly to me. But output is decent.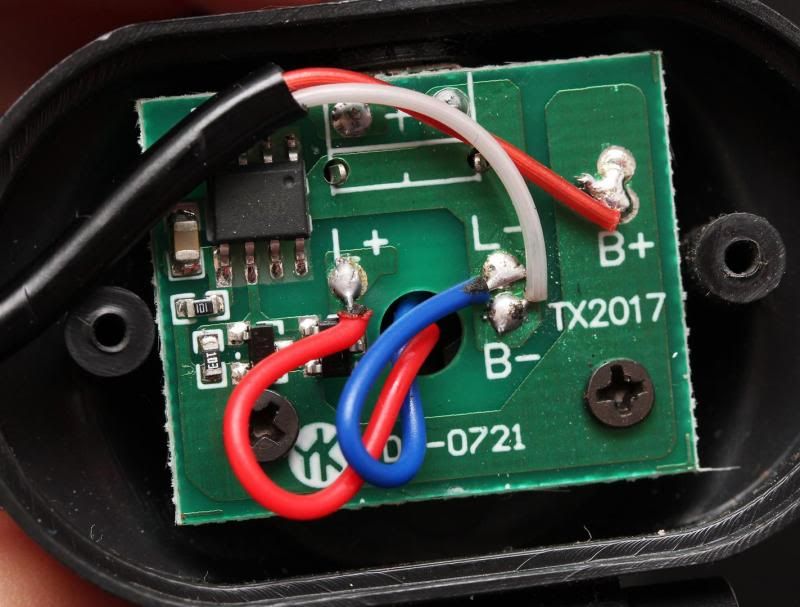 It came with two chargers. Unplug wire from battery box and plug in charger. (color filters belong to the "sipik headlight")
I will always recommend users to not use chargers like these..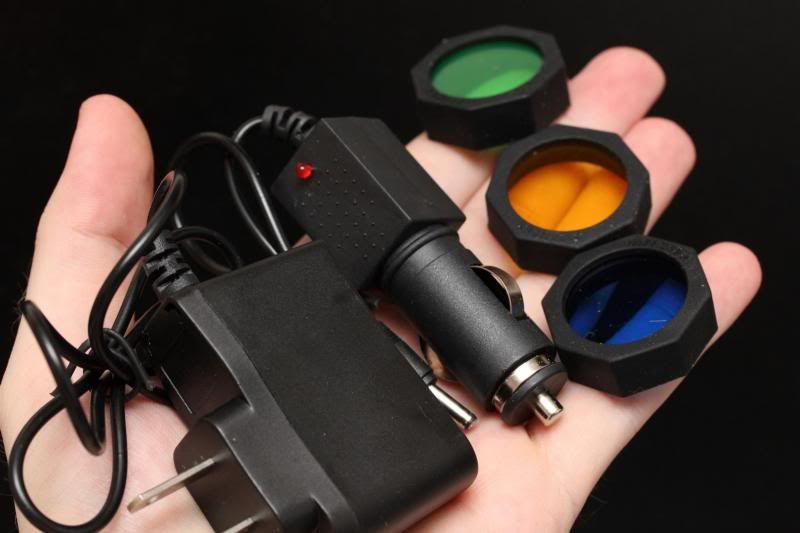 All head parts are aluminium. The pill design is hollow, but there an aluminium piece that is a very nice and hard press fit in it, so pill design as acceptable. zero thermal paste..
Ill rate this 5/10 as it is stock. 
As a mod host.... 4/10
I know FT sells this/similar light here for about 16$ in different colors. But this or similar light is also available with 3xAA batteries for 15$ here. 
---
Over to the dual battery light, or maybe I should say plastic fantastic light with too tight headstrap..  This light was just not comfortable to wear at all IMO. Too tight. Otherwise its quite mediocre as a stock light.
Electronic switch at the back.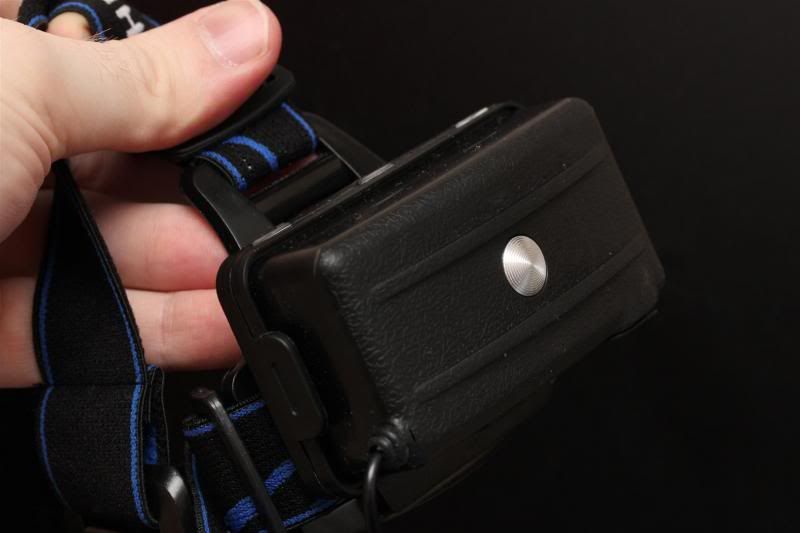 Lets do a little teardown on this light.. Hollow pill, no thermal paste... And then a very effective use of aluminium and plastic materials.. not.. Seriously, this light is a joke in terms of thermal transfer... If it was rebuilt with a new pill and "aluminium holder" for the pill it could probably be quite ok in that department. But with the crappy thermal design this light would require a fair amount of work if you want to make it properly bright..
Driver circuit can probably be resistor modded, but im not feeling like doing that with the crappy thermal design in the front.  Circuit board is not a typical size either... The driver is inside the battery box..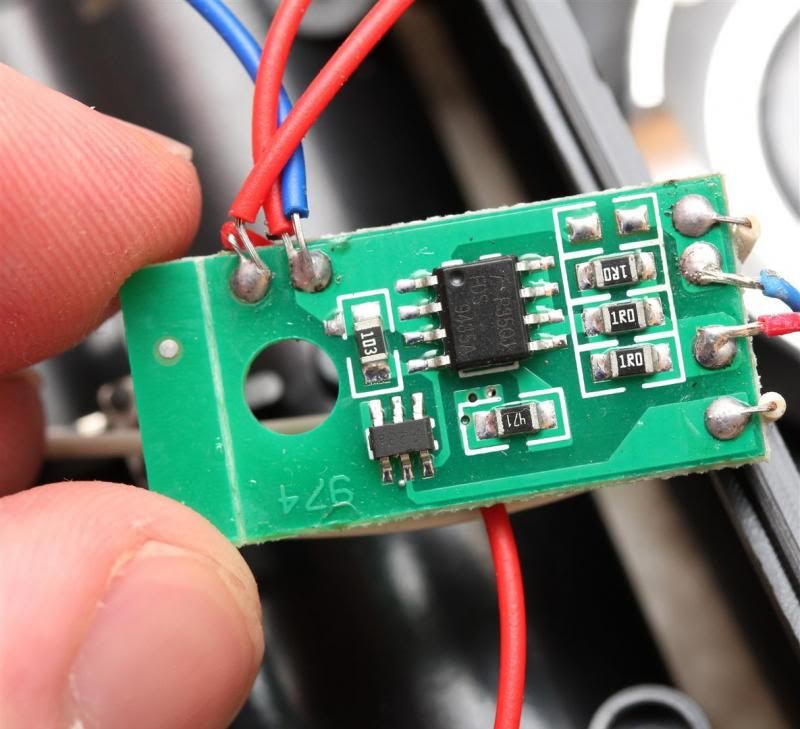 Ill rate this light 3,5/10 as it is stock. Probably slightly higher if you have a small head or don't mind tight headstraps.
As a mod host.. 2/10. Sure it can be modded, but Im not feeling the urge to put a lot of work into the light in order to make it decent when I don't even like wearing it..
I would not recommend this headlamp over the first one... FT have similar looking light that runs on 4xAA batteries here. It might be decent.
---
 The "sipik headlight light" reminds me of a sipik in terms of zoom mechanism. This light have the most comfortable strap/headband. I would say my head is normal/average size, but this light is the only one that was really comfortable to have on my head. Its also the only light I could see myself using with some headwear (say in the winter). It feels well built and uses a mechanical switch on the side. Everything is aluminium. I liked this light better than the others, until I switched it on.
It uses an XP-E LED with a horrible tint around 7000K. Brightness is the worst/lowest of them all. Flood is quite narrow for a headlamp. I prefer max flood to be quite "floody", this isn't. You would expect some decent throw then, but its not an impressive "thrower" either. .. It kinda feels like wearing a regular sipik SK68 on the head, only with 18650 battery and slightly larger lens. Its like having a mix between an SK68 and SK98 made into a headlamp.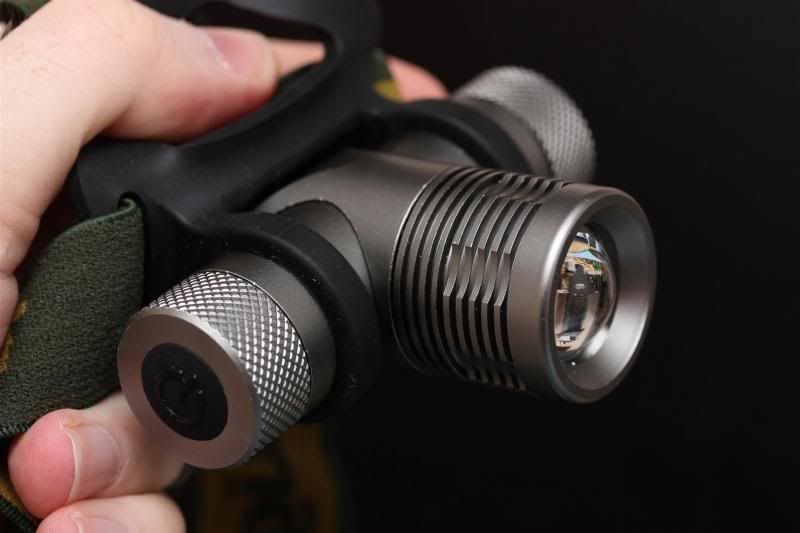 This light also came with three color filters.. (chargers came with the big lens headlamp.)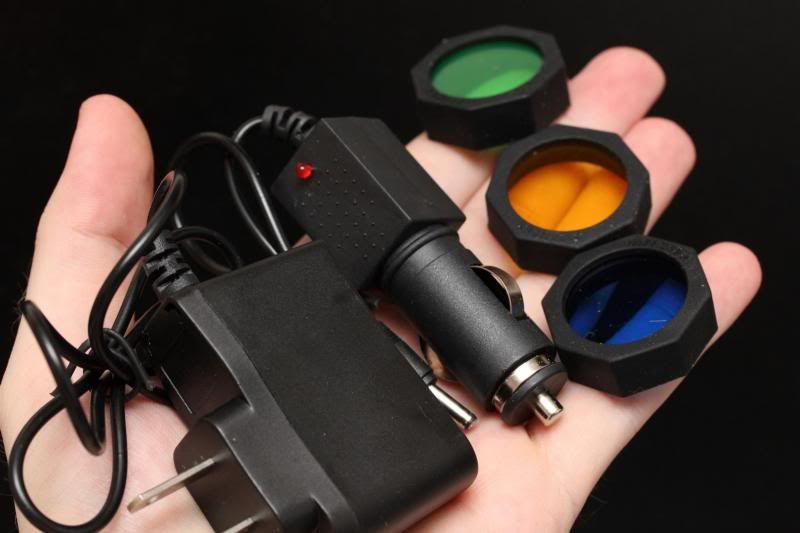 Screw in pill. Which is not hollow. Zero thermal paste..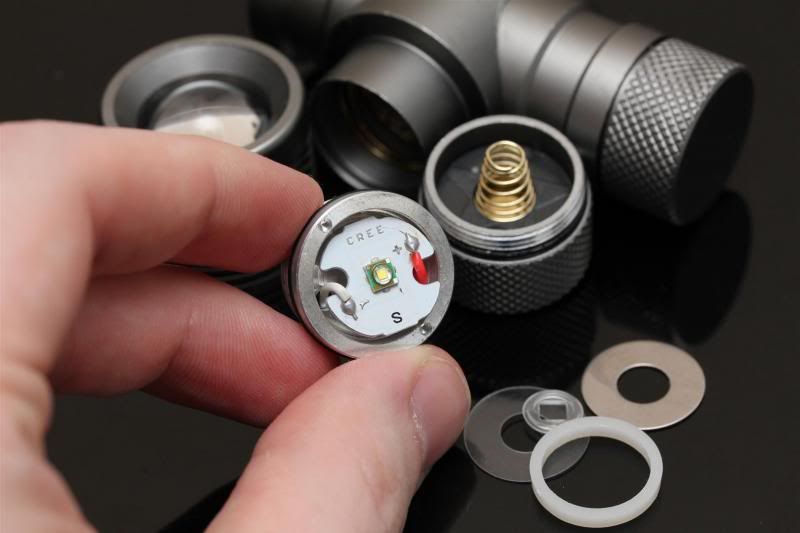 17mm driver circuit..
This is kinda my favourite light out of the three, at the same time the beam output and emitter sucks... Ill give it a 4/10 as it is stock.
As a mod host 5,5/10.
This is the light with the best and simplest mod potential... I also think this light could become quite nice if it was rebuilt with a triple XP-G2s and TIR optics.. But that would require a lot work..
---
Last words:
I may have been a bit harsh on the ratings and such considering the low price on these lights.  A normal non-flashoholic would probably be quite happy with these for the price. But having owned a bunch of lights im starting to get quite picky. Most budget lights can be fairly easily improved. These three headlamps would not transform into something great without using a decent amount of money and time on them. Even then, it could be questioned how great they would be for the price and effort put into them.
For someone who only uses a headlamp a few minutes a few times a year. I would just buy a flashlight headband and put a sipik or something in it if you want a flood/zoom light instead of buying any of the lights above.
This headband is great value and I sometimes use it with a sipik since they are a nice match.
The more expensive Nitecore HB02 headband is better in general and can fit various sizes of normal lights.
For someone who uses a headlamp often. My advice would be to buy a better headlamp from Fenix, Nitecore, Zebralight... etc than to buy anyone of the headlamps above..