Keeppower 26650 4500mAh (Black) 2014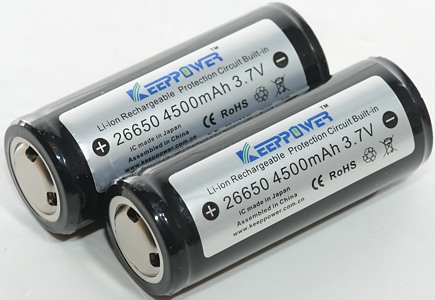 Official specifications:
Min Capacity: 4450mAh
Typical Capacity: 4500mAh
Max Capacity: 4650mAh
Normal Voltage: 3.7V
Standard Charge Current: 2.0A
Max Constant Discharge Current: 13.0A
Size: L:69.60mm*D:26.60mm
Protection Circuit (Against overcharge, over discharge, over current and short-circuit.)
4.2 volts max voltage and 3.7 volts nominal voltage
Over 500 charge-discharge cycles

This is a 26650 with a high capacity marking and even higher capacity than marked.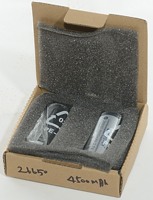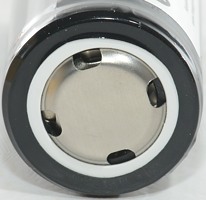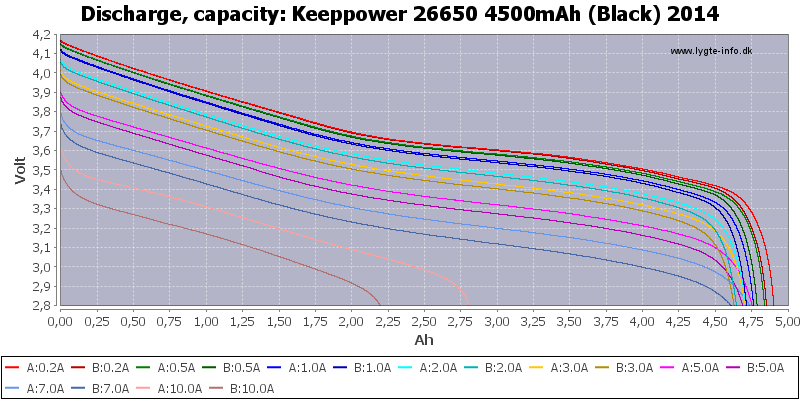 The battery has a lot of capacity, but the cells does not track at higher currents, making it difficult to use them in series configuration.
The battery is best used at 7A or lower load.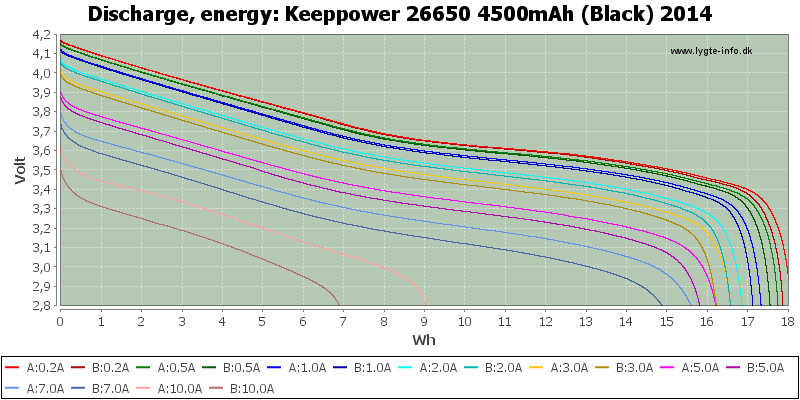 The battery has a protection, but the trip point is too high.
Conclusion
The battery has an impressive capacity and work fairly well up to 7A load.
The over current protection is placed at to high value and will not protect the battery from overload. I suppose that over discharge and over charge will work.
Notes and links
How is the test done and how to read the charts
How is a protected LiIon battery constructed
More about button top and flat top batteries