And since naming is all the rage, how about Nemo? Since it looks like it belongs on the Nautilus. He was clever, powerful, and a little bit bad.
Driver didn't work. I have a plan b so I should still finish. 6/20
Success with plan b. Beam shots tonight. :bigsmile:
For anyone curious, it weighed in at 3/4 lb or ~ 340-350g w/2 unprotected cells.
I'll finish up the build pics here. This is the mtg pill ready to load.
Dale, you were wondering how the cells load. Like this, first one goes in positive first. The spring compresses and the cell slips past the switch.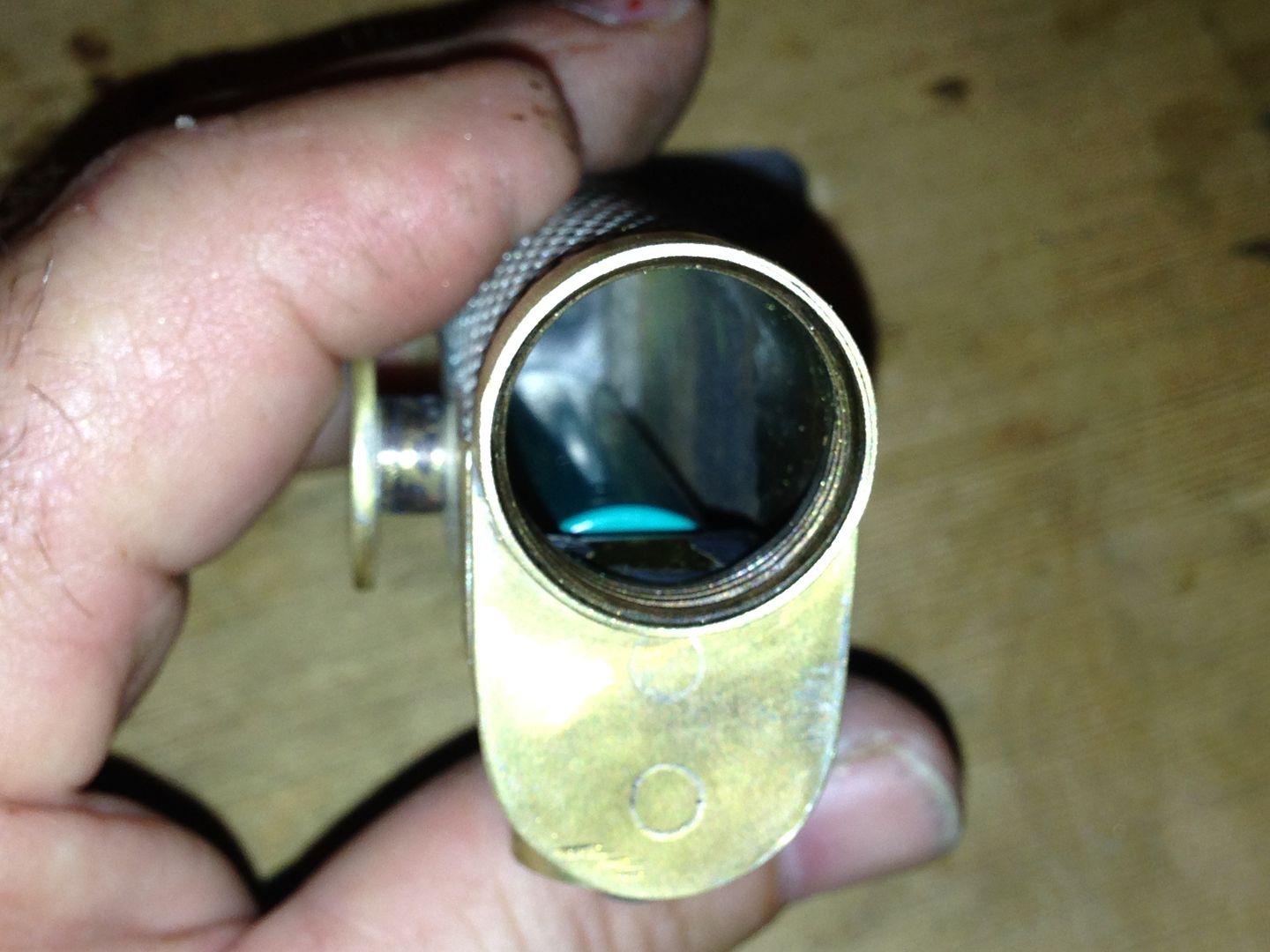 Then the second just drops in.
Screw in the pill and see if it works. Low, then high.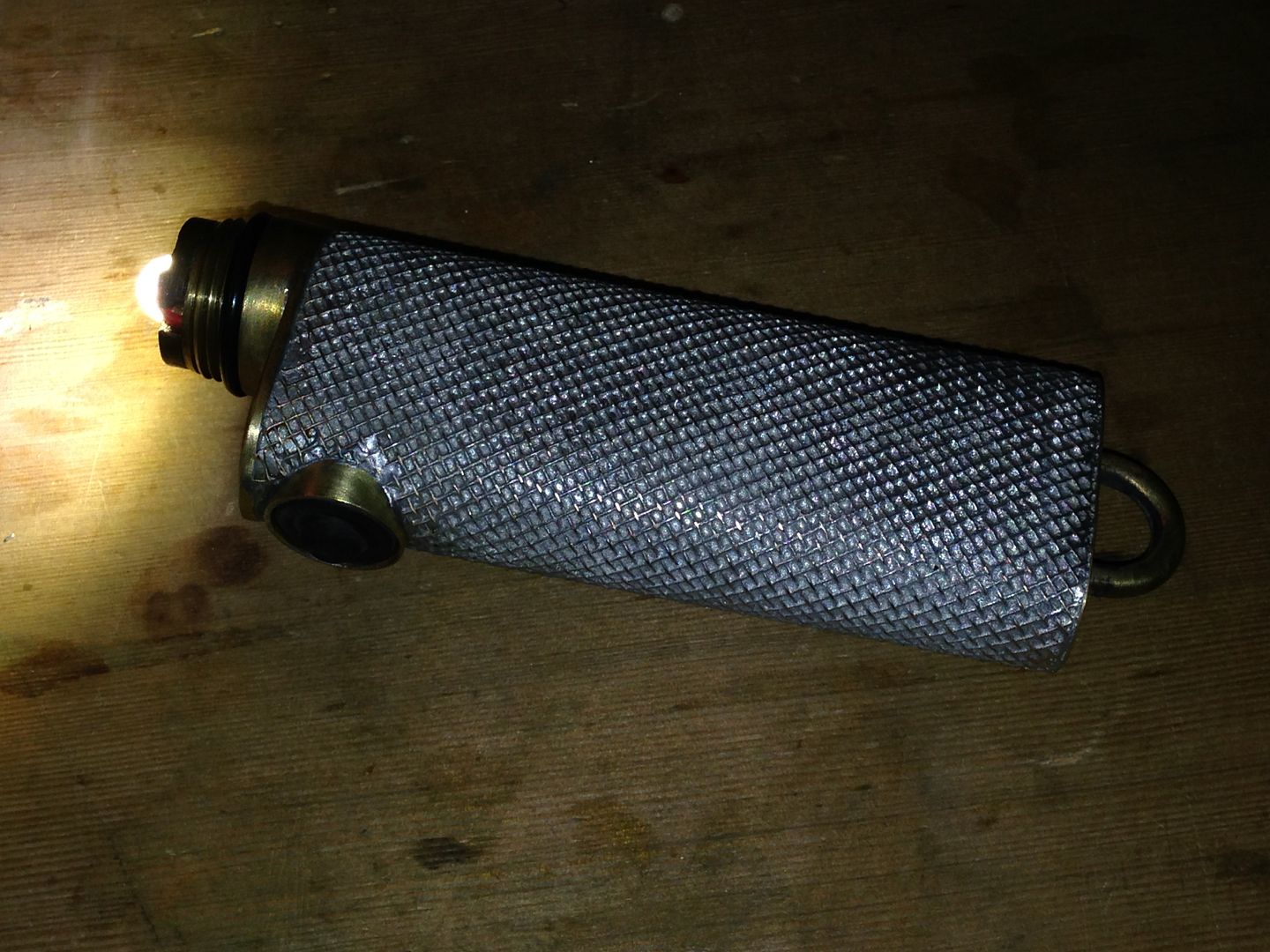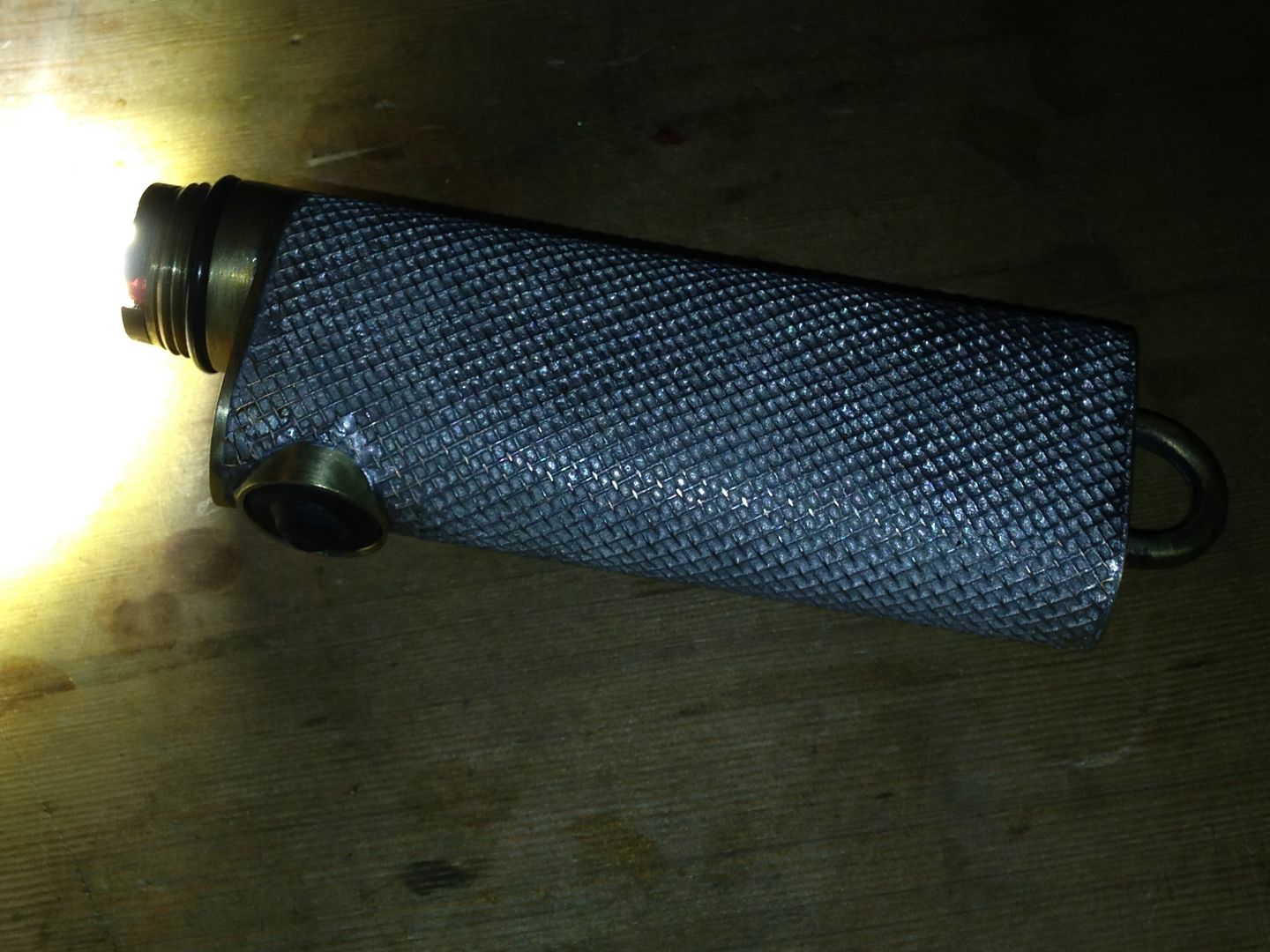 And again with the head attached.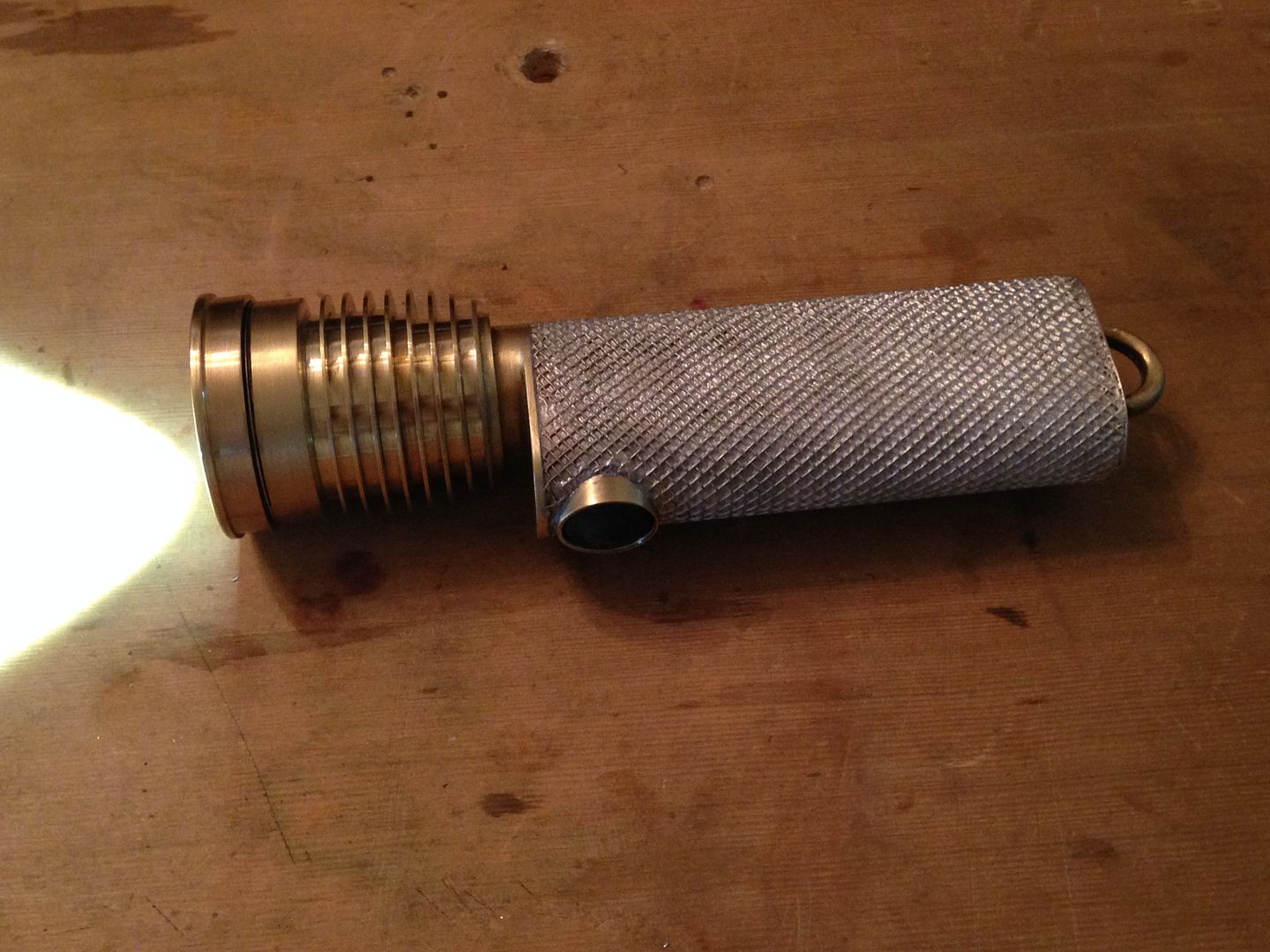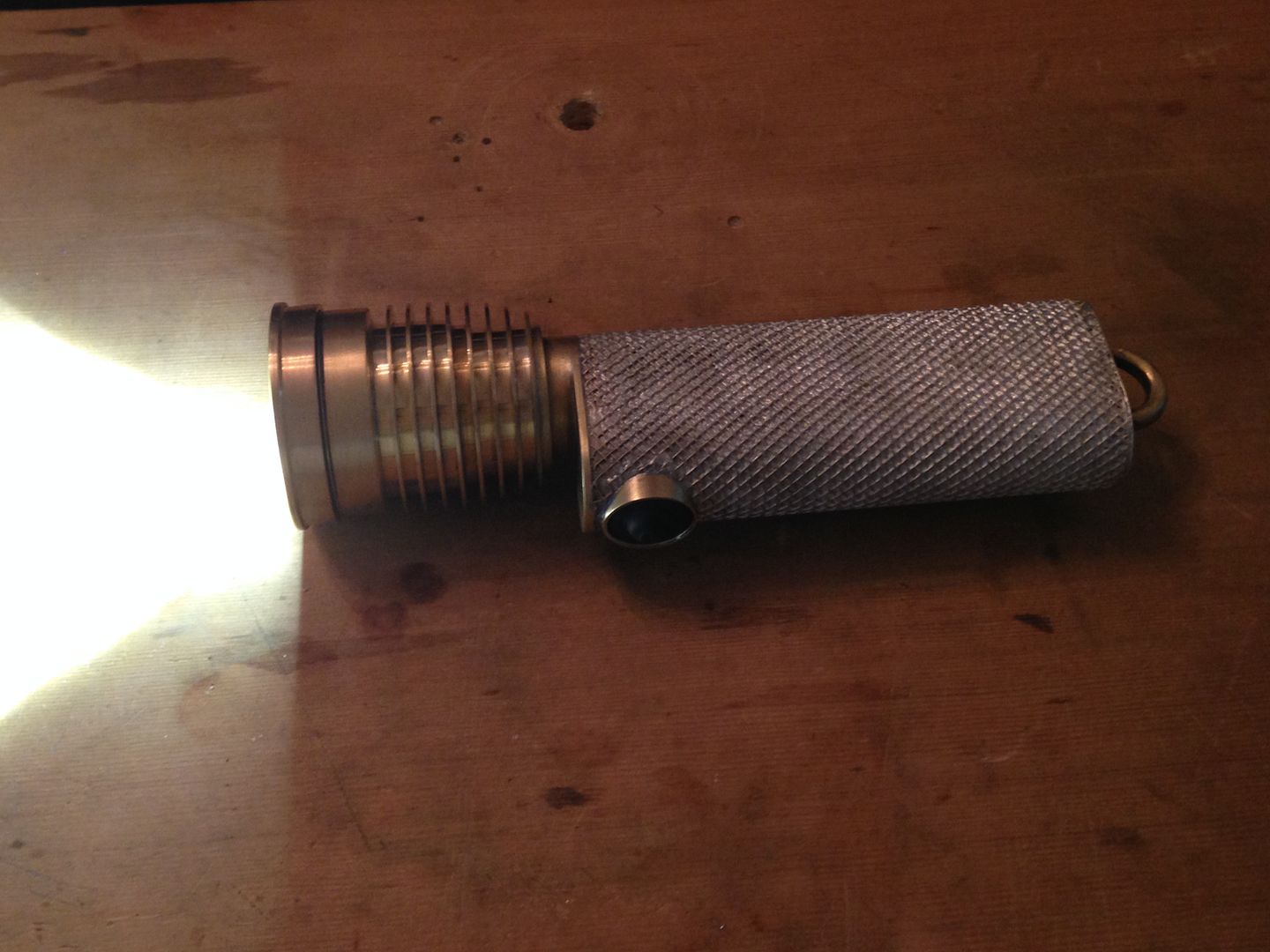 Wall shots on pastel green wall. Low, then high next to 502B w/7C XM-L2. The cell phone camera does quite a bit of self correcting so light intensity isn't very accurate but these do give a general idea of beam profile. The outdoor shots show intensity better.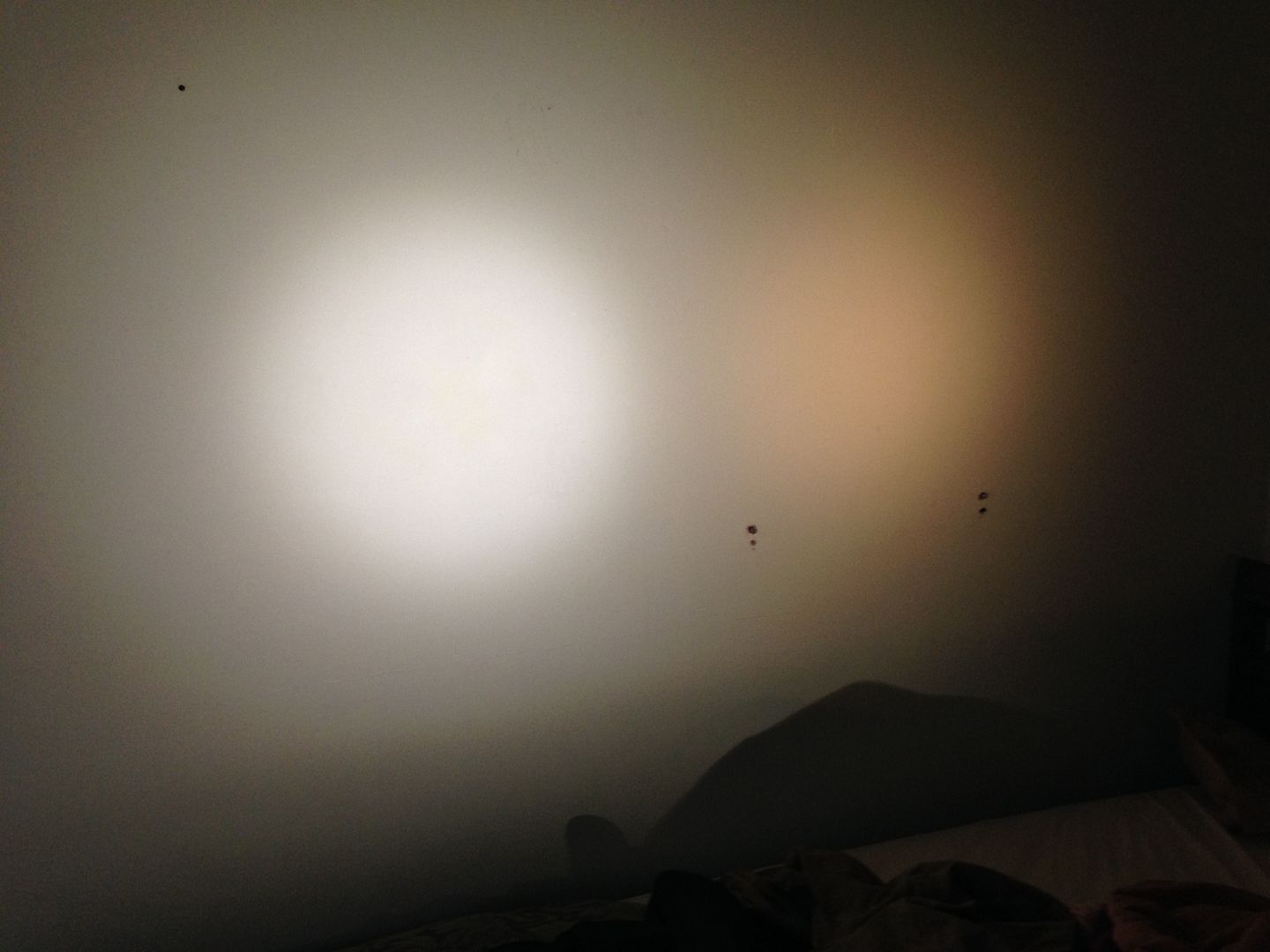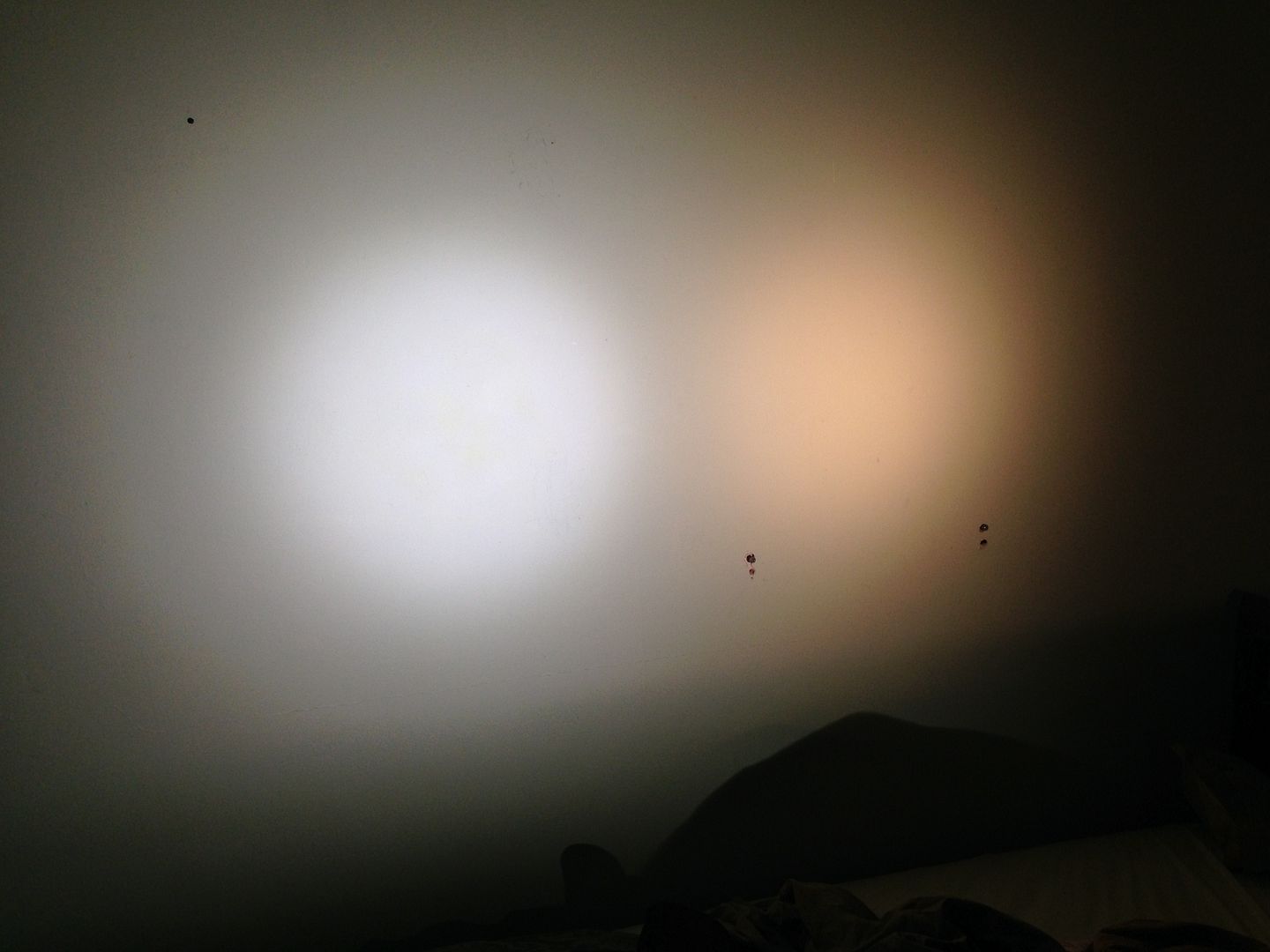 Moving outdoors. 60 yds to garage door. Ambient.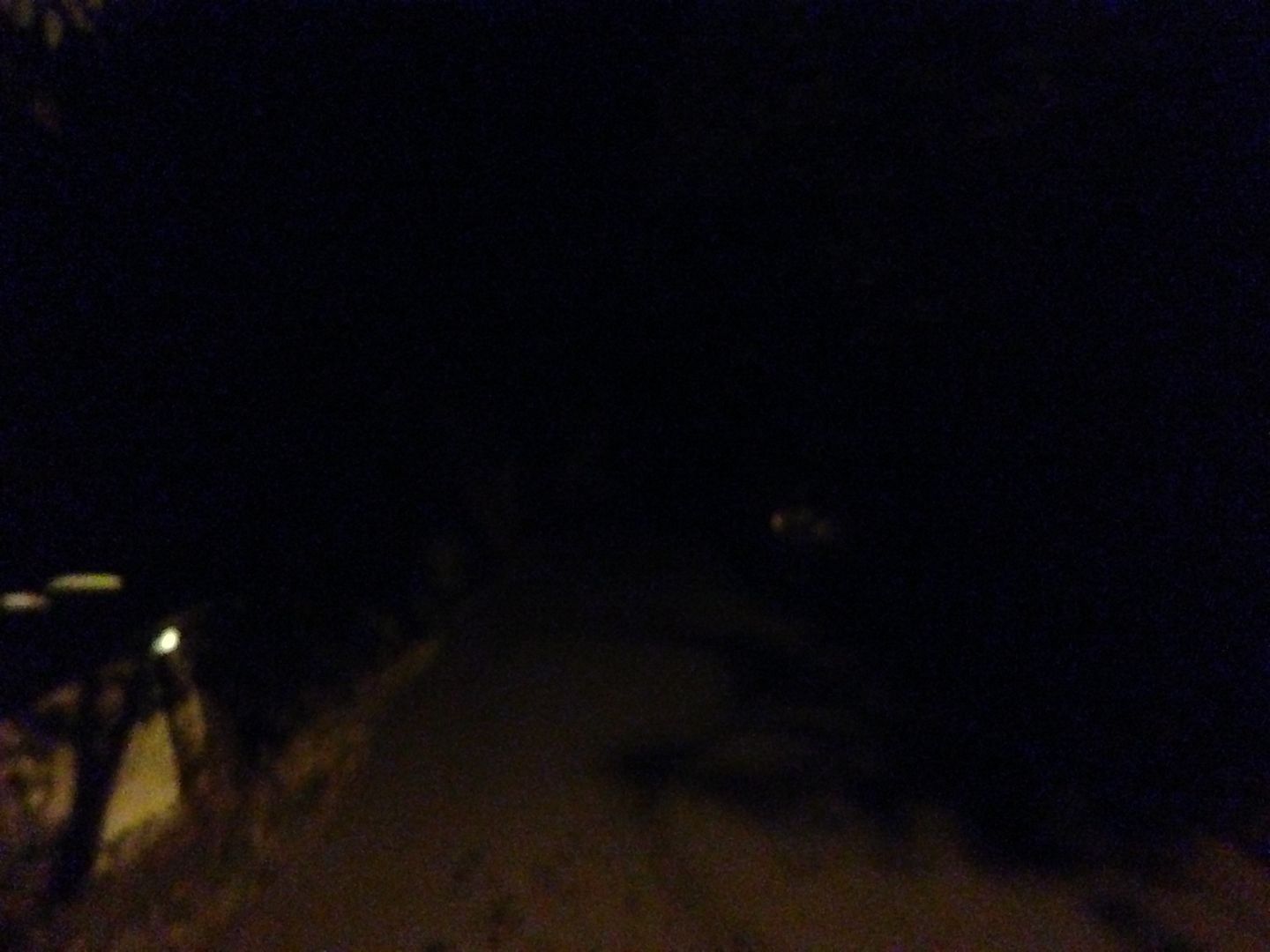 High, XM-L2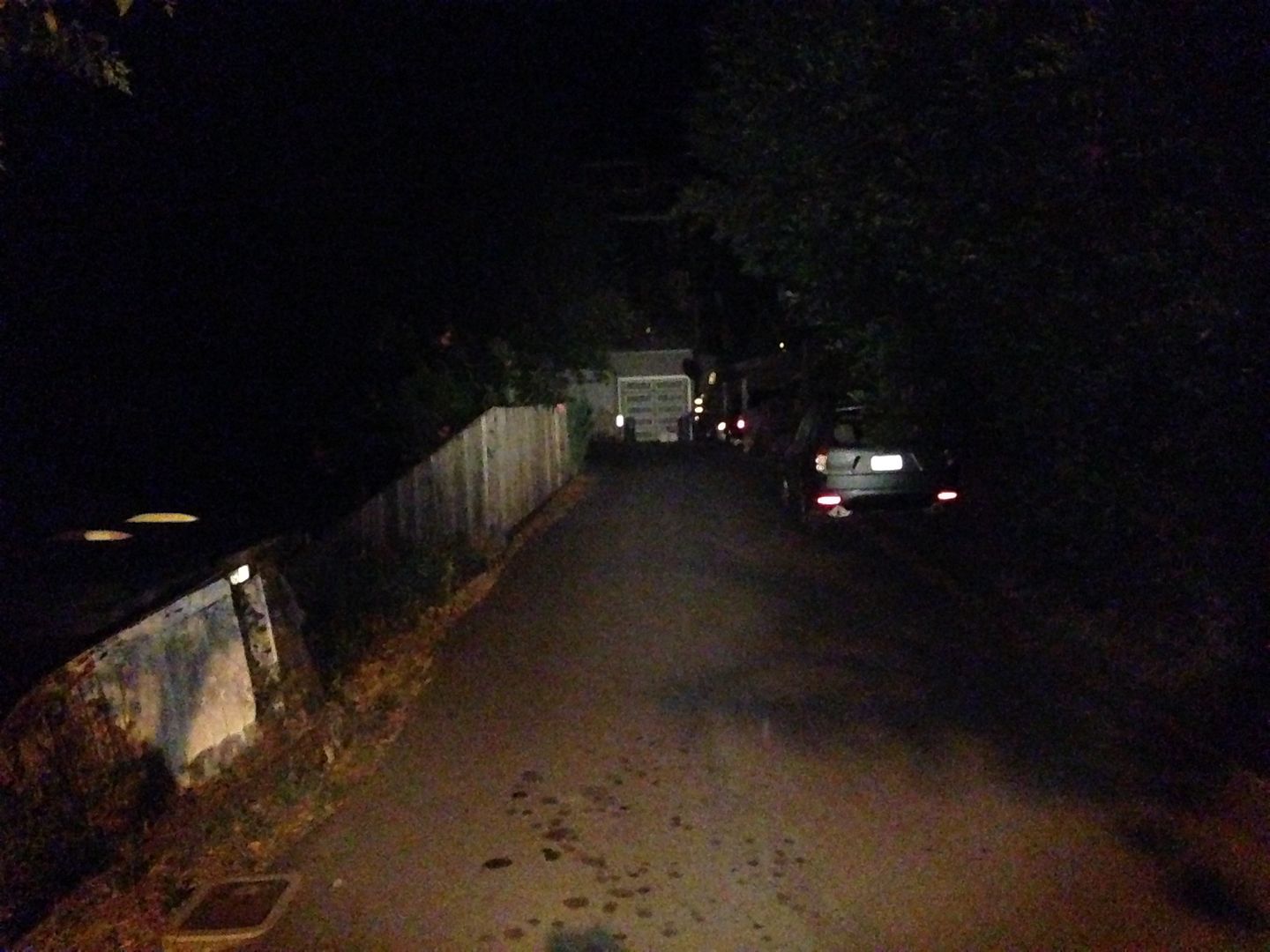 High MT-G2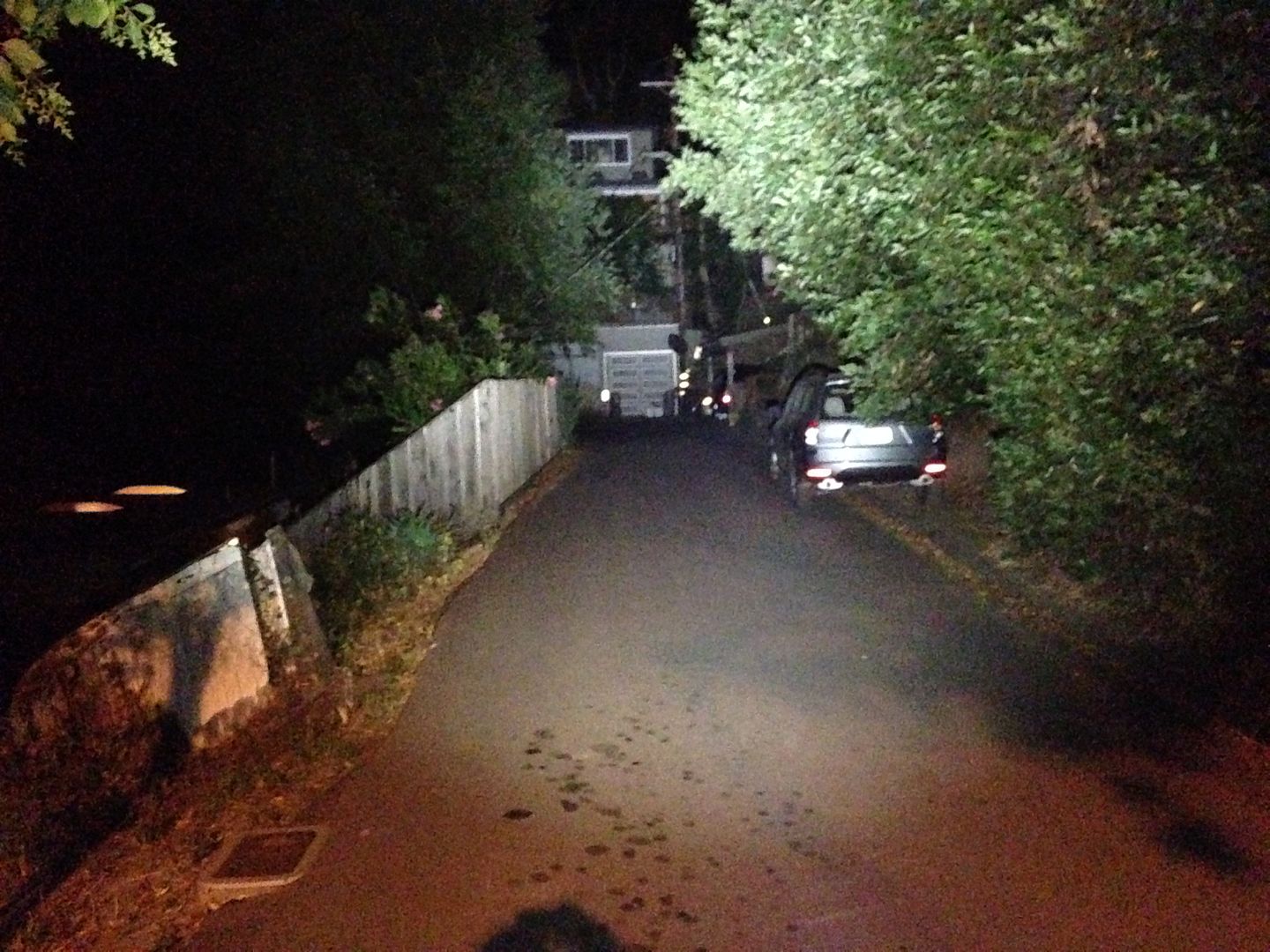 Zoomed XM-L2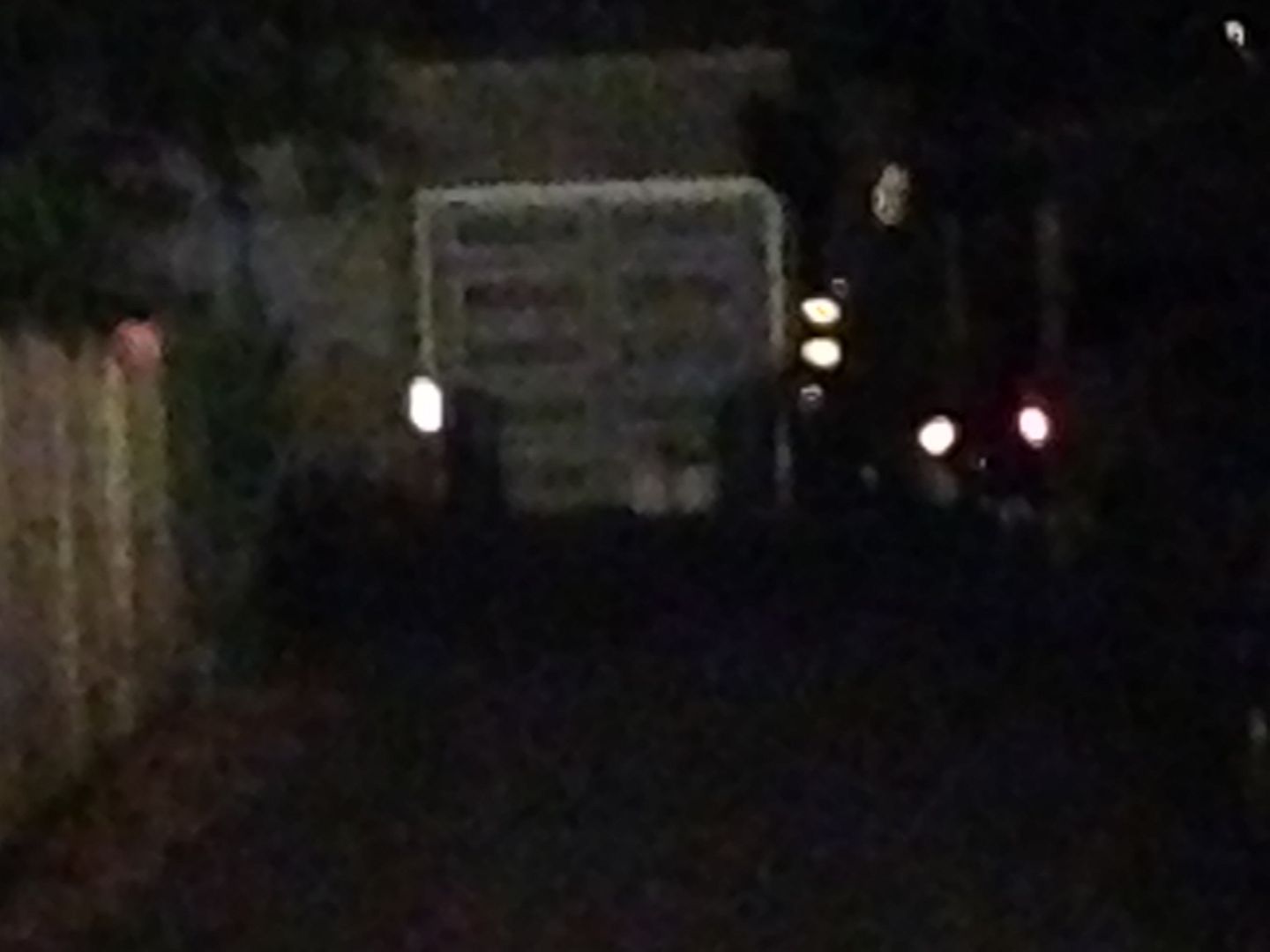 Zoomed MT-G2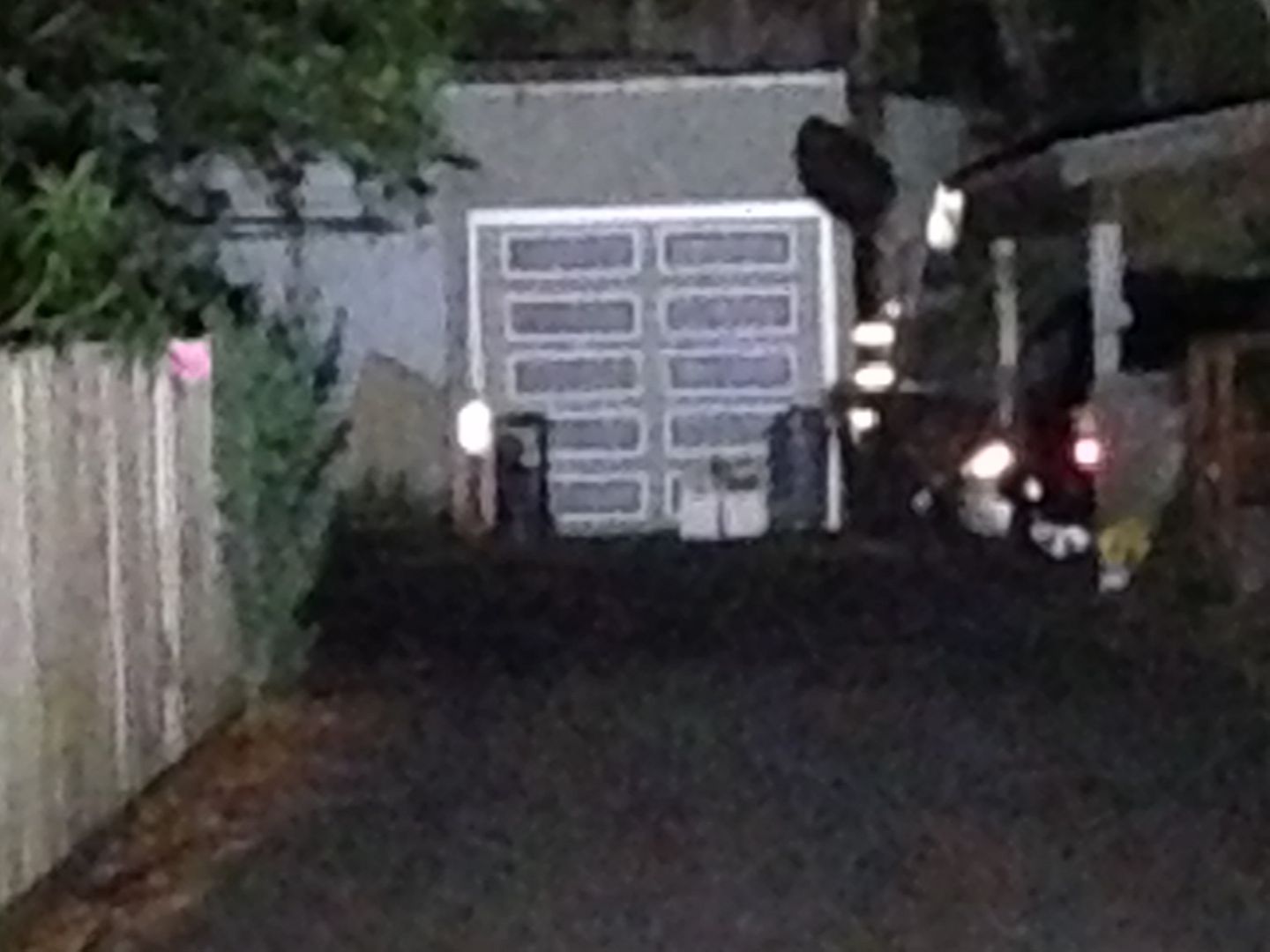 For comparison. This is the same reflector with an XP-G2(last years ray gun) at about 30 yds.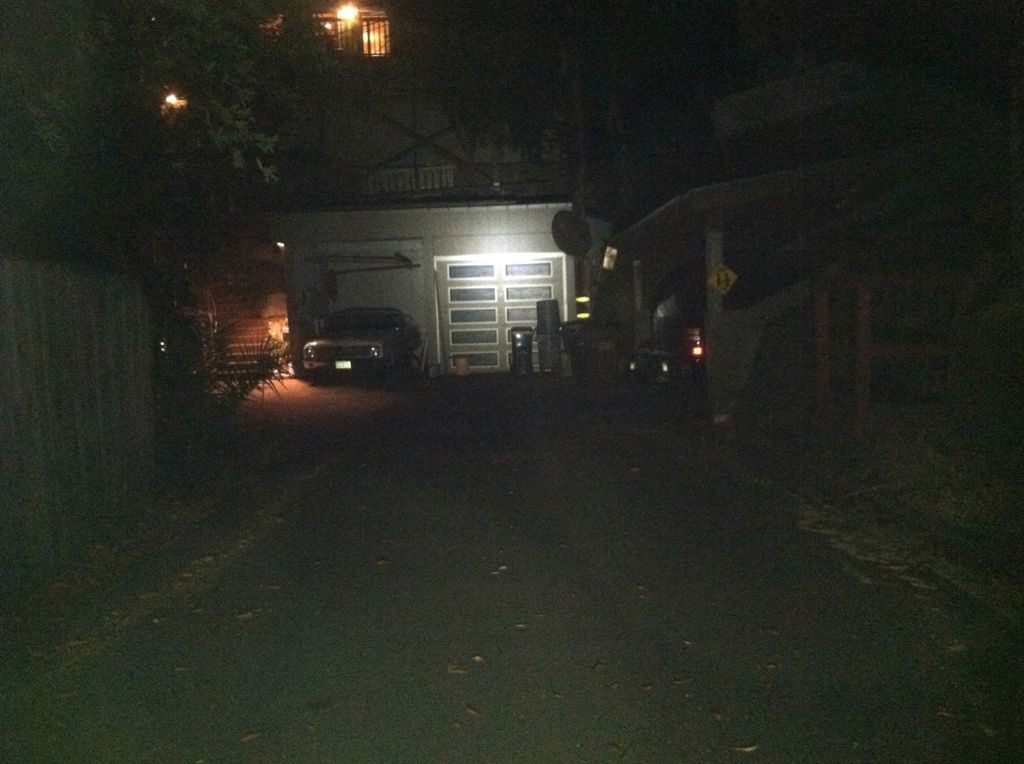 This is the belt clip and phone case. You can make out the notches in the disc and the matching ridge in the clip that provide the rotational detents.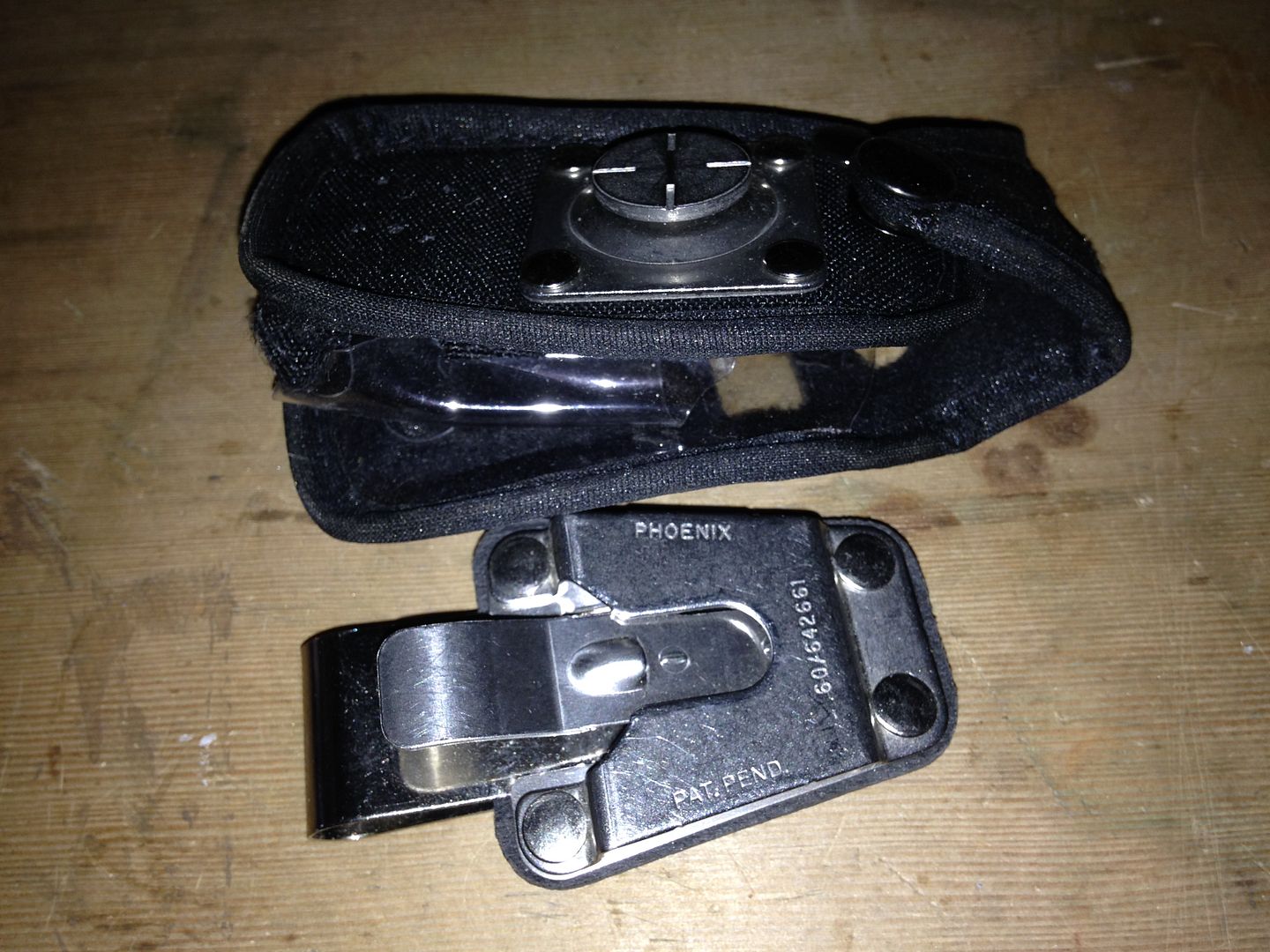 Here is the light on the belt clip. I made the post a bit long to give the head more clearance from me and the clip. My apologies for the finger.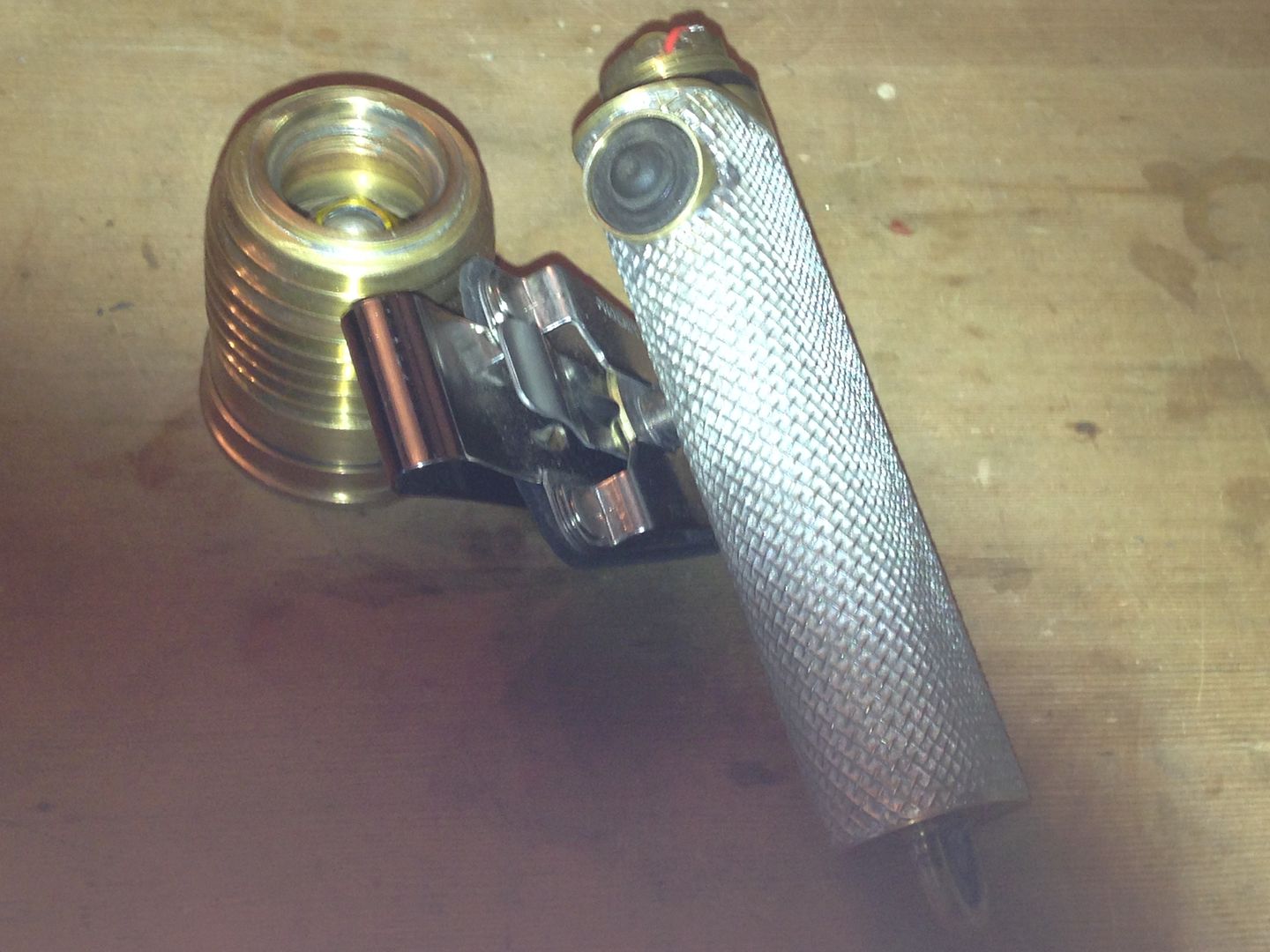 To do list:
Make secret part and install
Install switch parts
Test and install driver
Install spring plate
Fire it up
Make notches in the disc for the detents. Probably won't get this done any time soon.
Brass parts count(brass only, does not include anything else (also copper bits for pills)): 65. 6/19
By popular demand(one is enough, right ?) here's a sketch.
Contest entry, I'll be sticking links here to the posts that have new stuff. I think I have all the parts, we'll see if I have whatever else I need.
Here's some of the parts. The big one is a brass bath tub drain.
It's going to be a 2 × 18650 dive light, maybe with 2 pills, mtg and XML. I have a short trip to the Channel Islands end of May. If it floods, I'll join Steve as a MRrDNF.
—
Three Tanna leaves to give him life, nine to give him movement. But what if he eats the whole bag?
Scott