As of January 16th. I have a few custom builds (including dropins) that are going to require some weekends of work. I'm putting off my made to order dropin production until mid June. If you're interested in a dropin and would like one made after this time please pm me and we can work out any details.
As of may 26th (2015) these options are correct
These are the options.

Available:
Xml2 U3 1a (3 available) cool
Xml2 U2 1A (3 available) cool
Xml2 t6 4c (2 available) neutral
Xml2 t5 5d3 (2 available) neutral/warm
Xml2 t4 7b (2 available) warm
Xpg2 r5 1A (3 available) cool
Xpg2 s3 2b (3 available) cool
Xpg2 r4 5a2 (3 available ) neutral
Xpe2 r4 1c (3 available) cool
Nichia 219b (1 available ) creamy white, high cri
Uv 365nm xp size (1 available)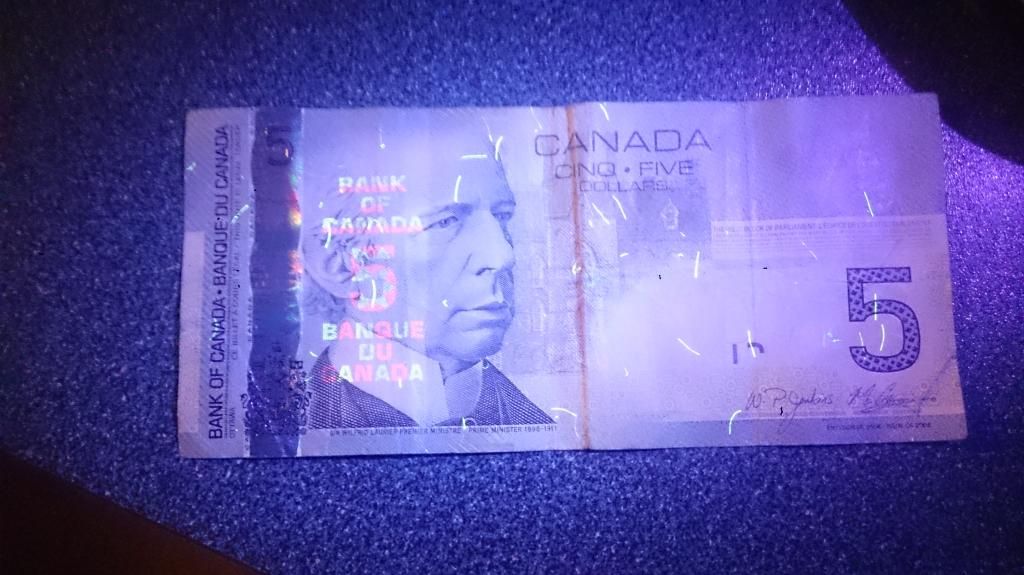 The uv is 365nm. The table is blue, this is at 700ma with lights on.
Xp- op (3 available) and smooth (5 available)
Xml- smooth(7 available) and op (5 available )
Standard p60 pill but solid copper. This is the perfect option for high power dropins. (2 available)
(I use different modified versions of free firmware provided by JohnnyC, DrJones and ToyKeeper. I'd like to thank them for their hard work and generosity)
I mainly use nanjg 7135 based drivers. You can choose mode levels, number of modes and mode memory or not. If you would like something different I can try to accommodate you.
Blf 17dd fet driver, star firmware/ custom modes/lucidrv ft
(2 available, add 5$)
Wights single side 17mm dd drivers available.
Low voltage boost drivers 2 available 3 mode.
I have (3) 1.4amp 1 mode 2.8-6v drivers. (these will run off 2 cr123a)
2.8-6v 1.4amp 3 mode drivers 2 available. (these will run off two cr123 batteries)
these dropins run best from one lithium ion battery. It's possible to use 2 cr123a for short bursts but prolonged use can cause the driver to fail or the batteries to overheat. If you're interested in a 2 cr123 setup please pm me
Can add 7135 chips or remove as well, 350 or 380. You can choose your amperage and modes ( number of modes, and mode levels)
A fully assembled dropin weighs approximately 50 grams. Most other retail dropins are 20-30 grams.
These are not ordinary dropins, also not extraordinary, both of which are reflected in price.
Copper is added into the pill as seen below and driver is potted on the pill side.
I tend to make dropins as I would like them and any extra that I do is included in the price.
————————————————————————
All solder connections will be made with silver bearing solder. All thermal epoxy/grease is Arctic brand (is it better? I don't know but it's what I like to use.)
All components are new and unused and will be tested before shipping.
If there are any special requests you'd like I can try to accommodate you. I may need additional time and may have to charge extra depending on the specific needs.
35usd this includes shipping to USA and Europe. Rest of world and Canada, sorry it's 39usd (add ) please add any additional prices from above on to this total (blf17dd/so8 5$, uv emitter 15$, copper pill 15$, ar lens 4$)
packages will be shipped via small packet air. 6-10 day delivery.
Any questions, and orders you have please pm me.
Some things to have in mind when you pm; led tint, reflector (smooth/op), driver, amperage, modes you would like.
As always first come first serve, pm for paypal info once the dropin is complete. Because life and work can interfere with my build process it can sometimes take a week to finish.
There's not much love for p60's anymore and my price seems steep. It takes many hours to make, shipping is expensive (~9$) and paypal takes a couple of dollars. Please do not gift any payment.
Edited may 26th: quantities updated new products added prices have been raised due to new processes that require more time and different materials used.
Thanks for looking
Bushwhacked
Aka Jeremy
—
P60dropins.com (just a redirect for now)