Found this on Reddit: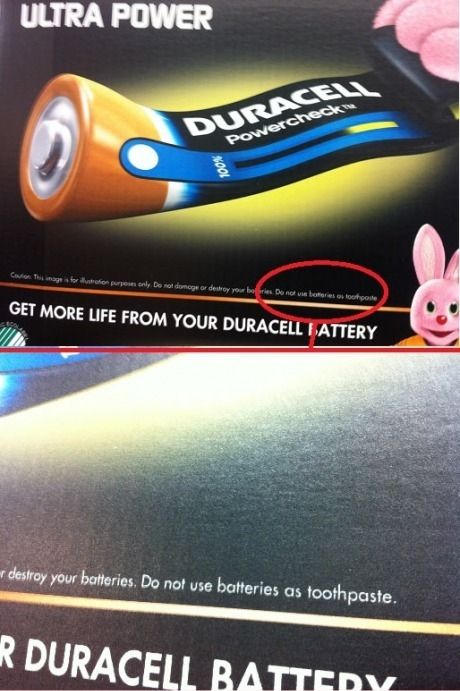 I don't know about other countries but I know that this is true in Mexico. Since in some places the water is so dirty, peoples teeth are stained brown by it. They will open up the battery and very carefly brush it on thier teeth to remove the stains. I'm guessing that's one reason why this is printed on ther box…..
This is actually a legitimate warning! In many places in Africa, particularly West African countries like Mali or Cote Ivoire many youth use car batteries and other batteries fluids as a means of achieving brilliant white teeth. They usually brush or apply with twigs every 6 months. Source: I've seen it first hand.
Behind each sign and warning someone somewhere tried to do it.