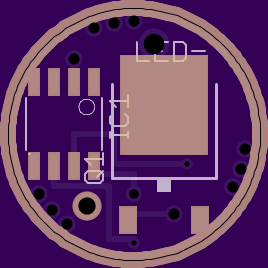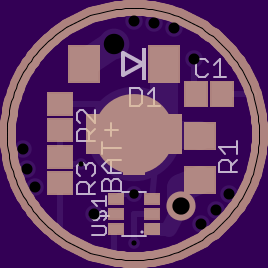 Here's a driver I've been wanting to do for a long time and never did. It's based on the Chinese QX5241 buck controller, same controller used in the old DX SKU 20330 and the new-version DRY driver. As far as I know it's also the same one used for a bunch of other drivers such as one IOS previously carried and this 5A one from LCK-LED as well as a few others.
All of the above drivers other than the DX one seem to employ a second FET wired in a way that I do not understand. It must be there for a reason, but I don't know what. Here is where I describe the way the second FET is connected.
A Nanjg 105c and a new-version DRY driver together will contain nearly all the needed components to assemble this driver. It requires the torroid from the new-version DRY driver, so that makes this driver quite tall, the top of the torroid is about 11mm above the bottom of the PCB. This driver requires a 5mm diameter by >2.4mm tall spring or spacer due to the large diode on the bottom. As you can see, the combined height of the board may be 14-15mm thick overall. I haven't calculated sense resistors, but since I only put a single 1206-sized pad you'll probably need to pick that out for a special order.
LED+ connects to one leg of the torroid, the other leg attaches to the via next to the Q1 marking. LED – connects to the body of the FET. I forgot to add some 1μF capacitors on the VIN and VCC lines for the two microchips respectively. I'll need to go back and add those. We may be able to cram in a second 1206-sized sense resistor.
Update: Current progress is in post #26.
Update: Current 17mm design progress is in post #42 and post #59. Since that wasn't working I've switched to a 20mm design for now as a sanity check, see posts #76 / 77 / 78. TLDR: 20mm buck section works.
—
Still fine, still on a break. One day I'll catch up with you folks! previous wight catchup

list of my drivers & variants (A17DD, FET+1 stuff, WIP stuff, etc)