Imedion AA 2400mAh (Black)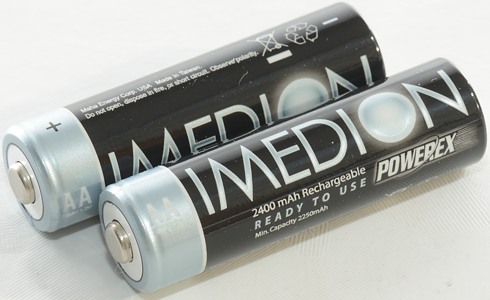 Official specifications:
Battery size: AA
Battery Type: Rechargeable
Voltage: 1.2V nominal
Chemical Composition: Ni-MH
Dimensions: 14.4mm (Diameter) x 50.0mm (Height)
Batteries are low self discharge.


Maximum temperature raise at different discharge currents: 1A:+1,5°C, 2A:+3,8°C, 3A:+6,4°C, 5A:+12,2°C, 7A:+18,3°C, 10A:+23,5°C

The capacity is slightly below the typical rating, but not below the minimum rating.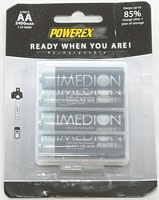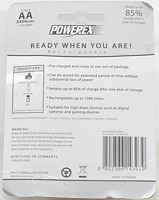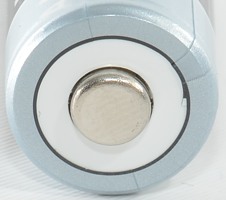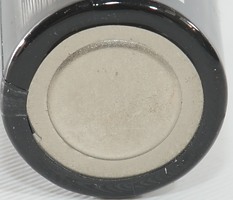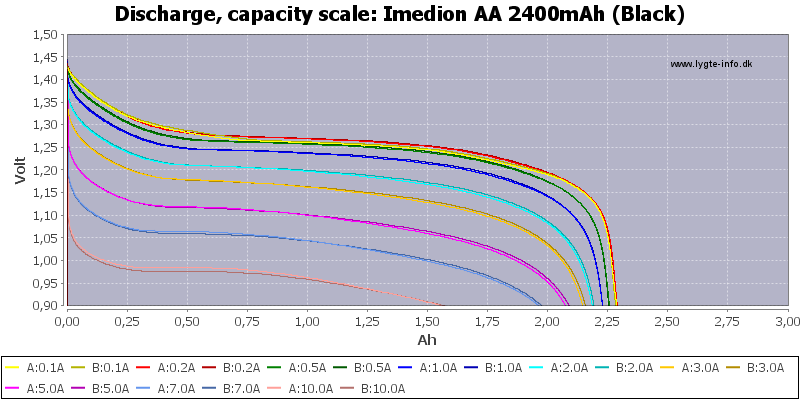 Very nice tracking between the cells, they must be made by a very good manufacturer.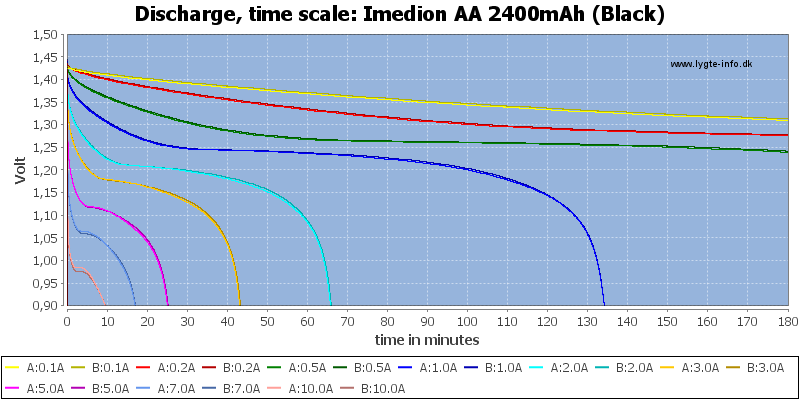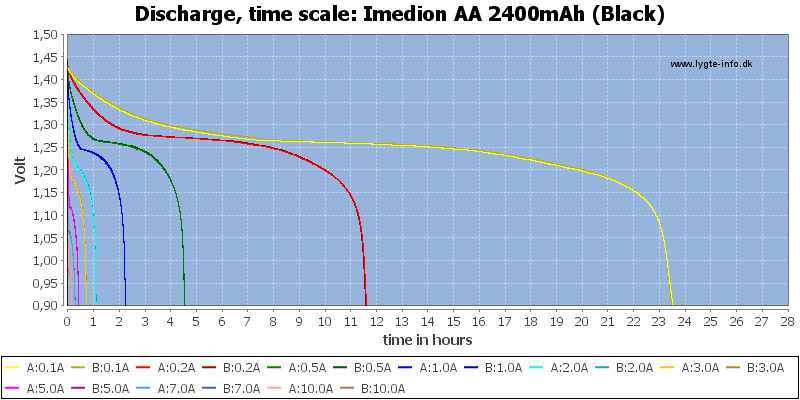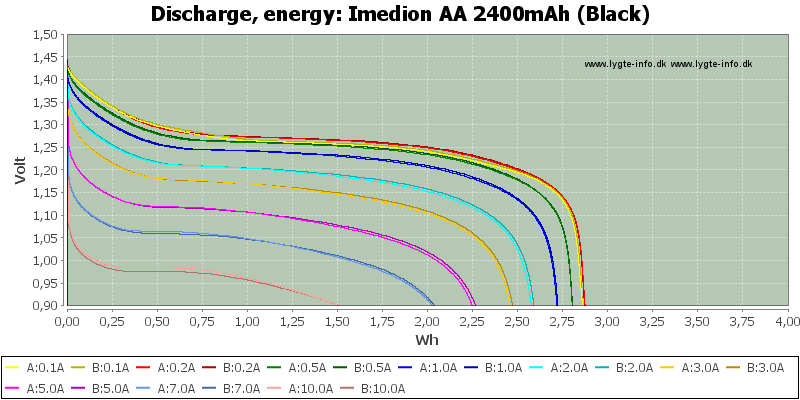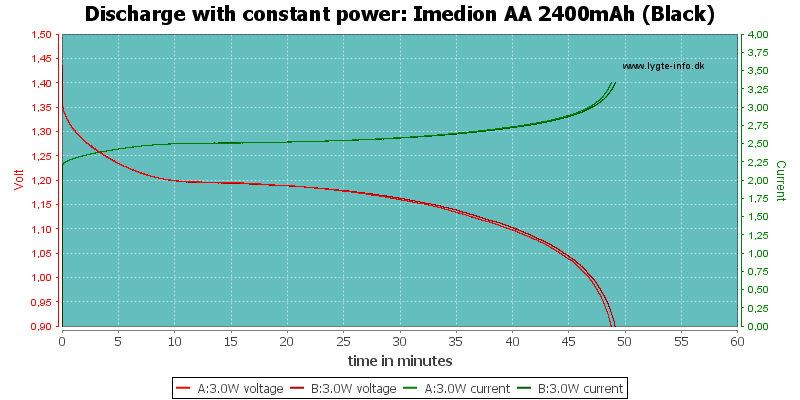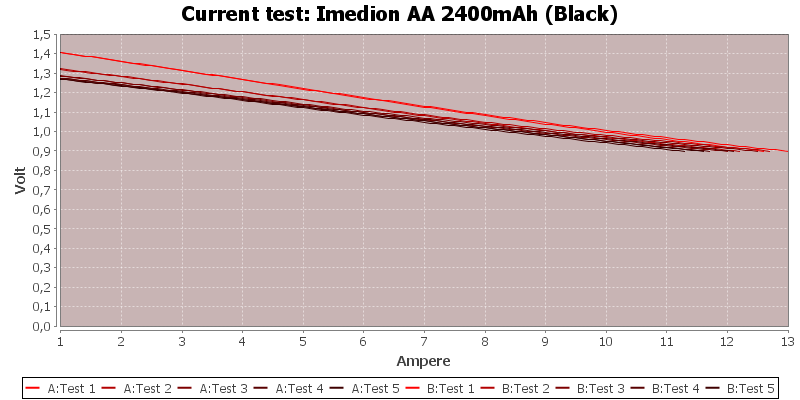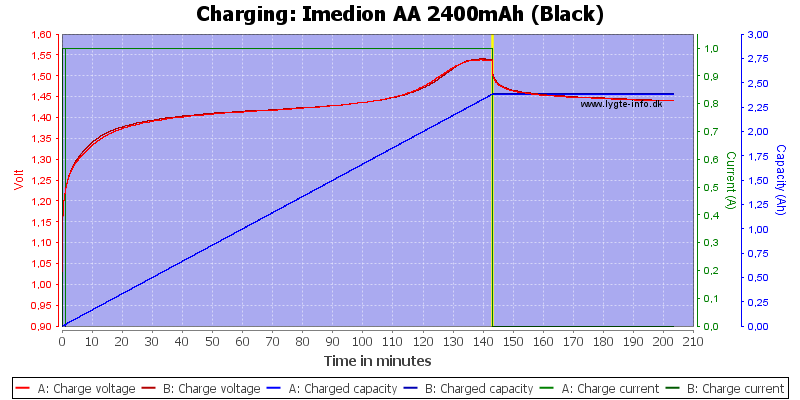 Conclusion

The capacity and current ability is fairly good. It looks like good batteries.



Notes and links

The batteries was supplied by Danaco for review.

How is the test done and how to read the charts
Compare to other AA/AAA batteries: Alkaline/NiMH/Lithium