Powerex AAA 1000mAh (Black)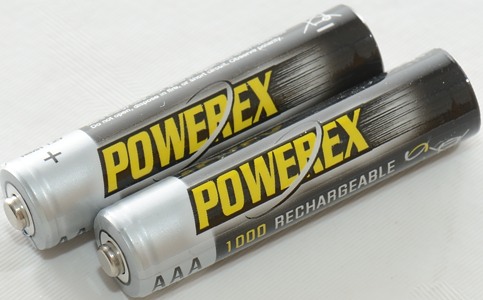 Official specifications:
Capacity: 1000mAh
Battery size: AAA
Voltage: 1.2V
Dimensions: 10.3mm (Diameter) x 44.5mm (Height)
Chemical Composition: Ni-MH



Maximum temperature raise at different discharge currents: 1A:+2,1°C, 2A:+4,8°C, 3A:+7,9°C, 5A:+11,1°C
High capacity AAA batteries with nearly 1000mAh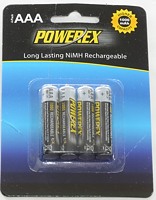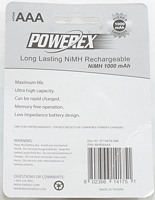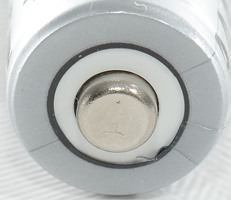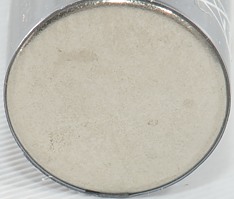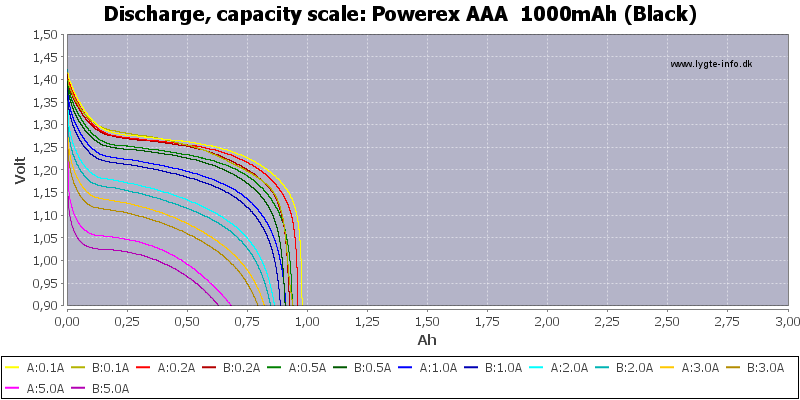 The battery does very fine up to 1 or 2A, but 5A is definitely to much.
There is some difference between the two cells, this is not a large problems with NiMH batteries.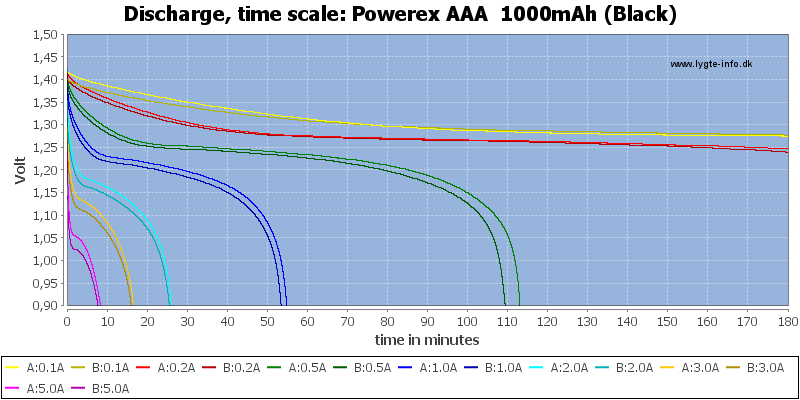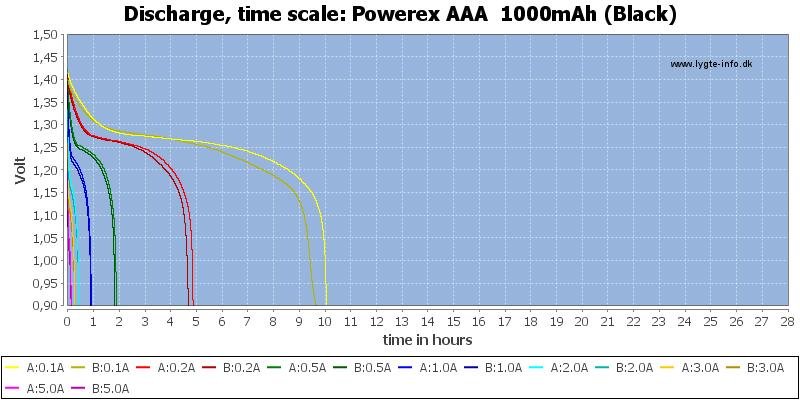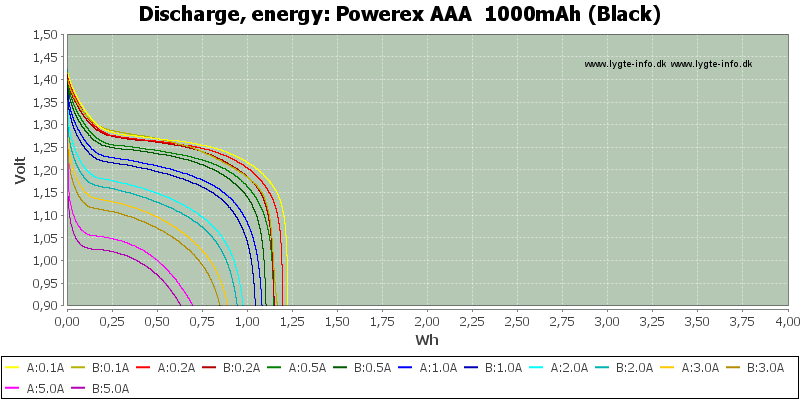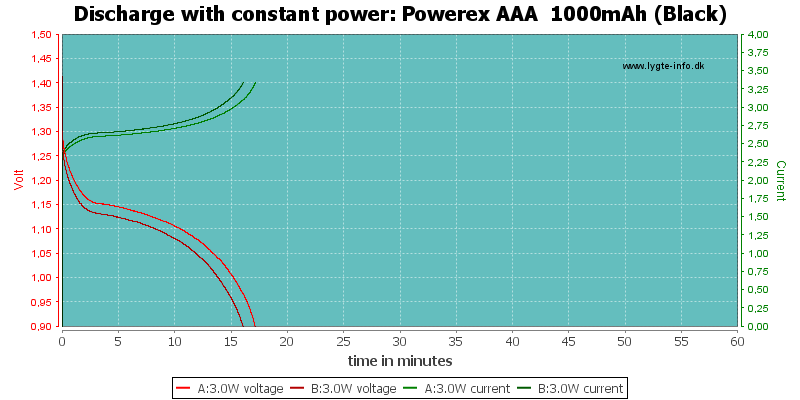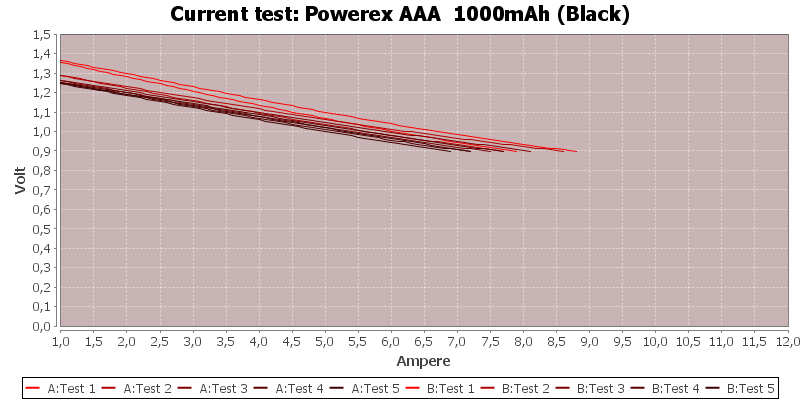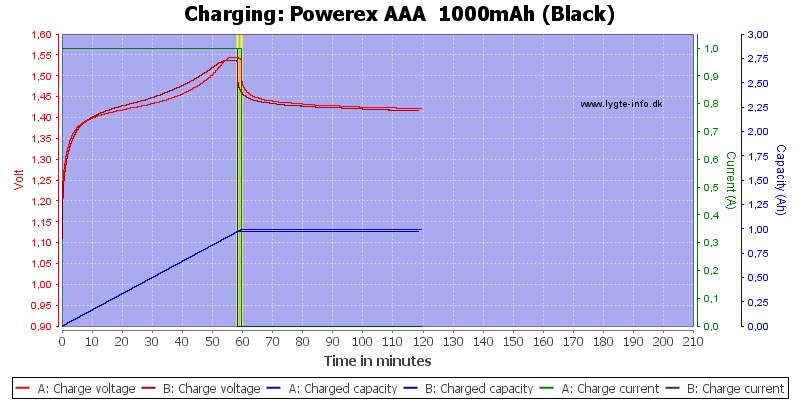 Conclusion

It looks like acceptable batteries with high capacity, but there is not much difference from 900mAh rated batteries up to these.



Notes and links
The batteries was supplied by Danaco for review.
How is the test done and how to read the charts
Compare to other AA/AAA batteries: Alkaline/NiMH/Lithium