My wife start to think this hobby of mine is getting out of control.. please show me picture of your collections ( hopefully bigger than mine ) so I can convince her this is normal :bigsmile:
Since the last time I had a disaster slowly I had to rebuild my shelves and alas.. after I added 1 more shelf, I can stop buying more to keep the space from being empty
Do you think this is out of control? :~ !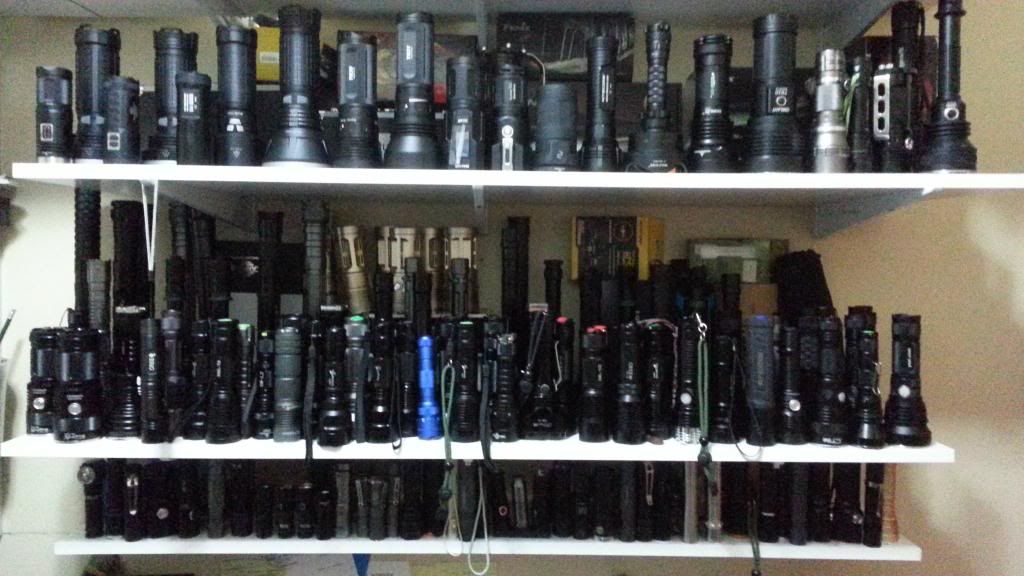 I think I'm going to need to stay away from BLF for awhile.. too many group buys ( part of it is my fault
 ) 
with Nitecore TM36 from Banggood is coming next week, I think I'm done buying light for this year.. also especially after modded SRK from RMM is coming too,.. and also waiting for SolarStorm Warrior from Wallbuys, Jetbeam SRA40, another Smallsun T08, F13 from gearbest ( if it's even going to show up one of these days) Ultrafire "Bling Dragon" SS light from ebay Sigh.. I really need to stop as I'm running out of space on my selves 
—
The only way to do a great work is to love what you do.