I'm building some lights for some local police officers, and while I liked the Solarforce L2T host, hosts have come a long way from the P60 design for better durability and heatsinking. (actually, durability is just fine I'm sure, but with the whole copper wrapping and the spring for continuity, it just can't trust it)  I lent an officer a Convoy M1 and L2T to test out for a few weeks, and he really liked the L2T.  It has better grip, nice anodizing, and a more accessible rear switch.  He had me sold.
I spent so much time thinking about custom pill options.  I really would be fine with just using the P60 pill as-is, but using a slice of a copper pipe instead of the spring like many have done here, and then wrapping the reflector in copper.  But I ended up going with something really basic, which should hopefully have good thermal performance.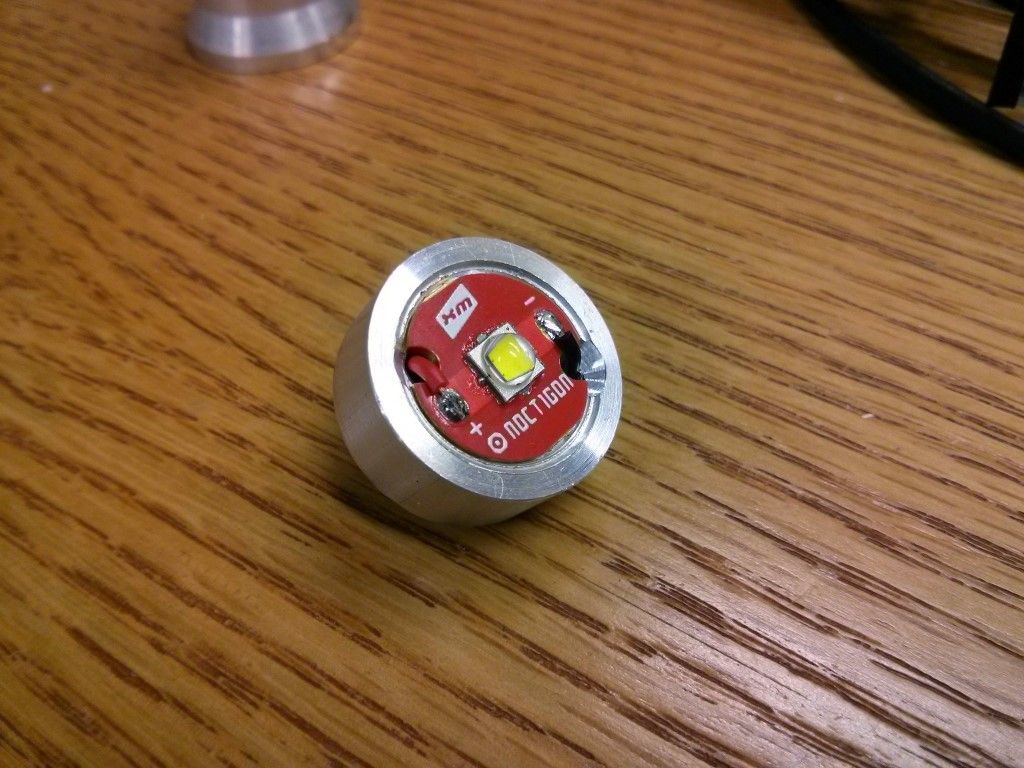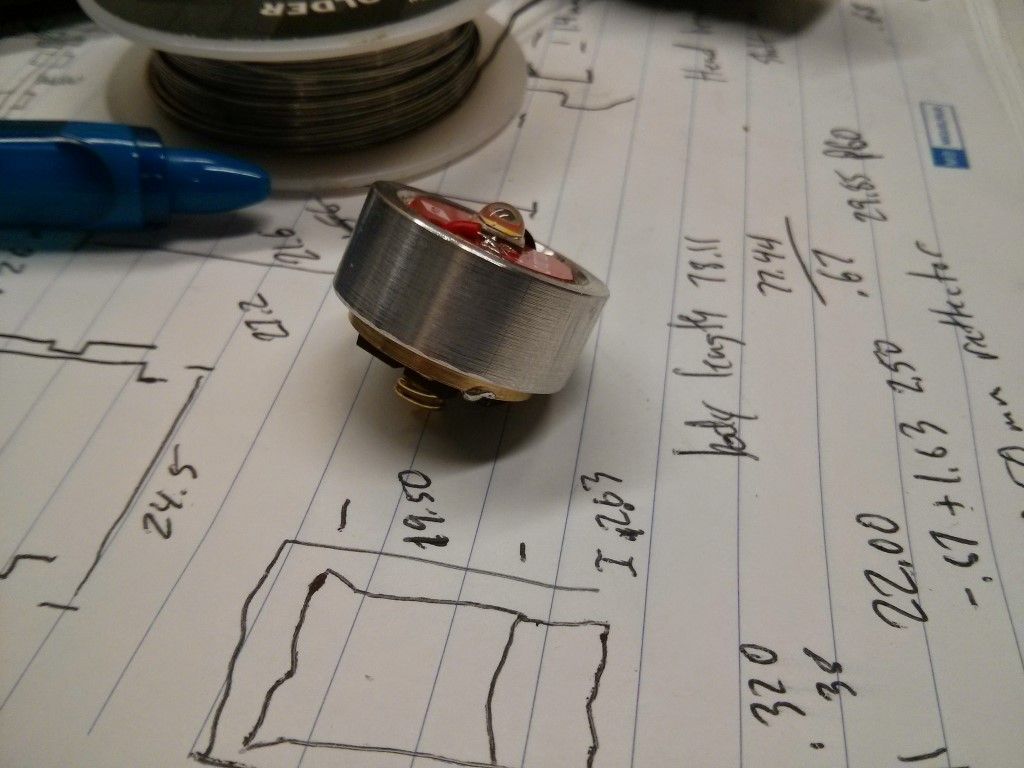 All I did was machine a pill so that it's really snug in the L2T, almost press-fit, and it bottoms out in the shelf so it should provide good heatsinking and a good resistance free electrical path.  I then machined down the threaded end of the reflector so that it rests on the pill at the right focus.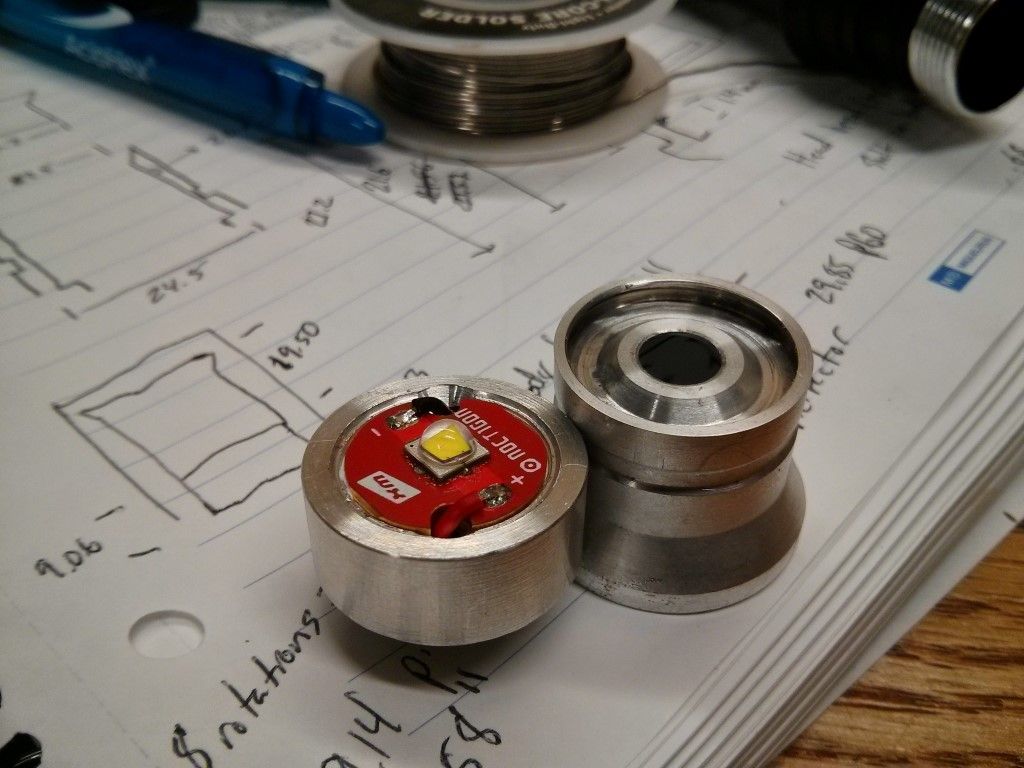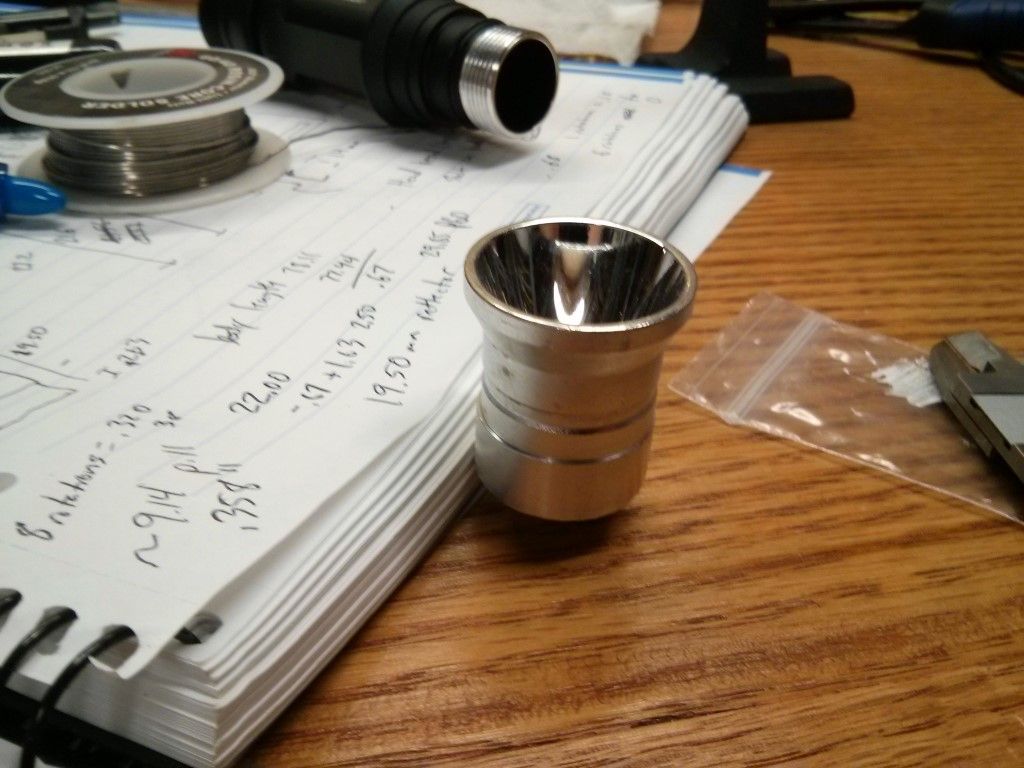 The head is then used to hold everything in.  I did the math, but I still think I got really lucky in machining everything at the right height so that there's not much of a gap between the head and the shelf on the body.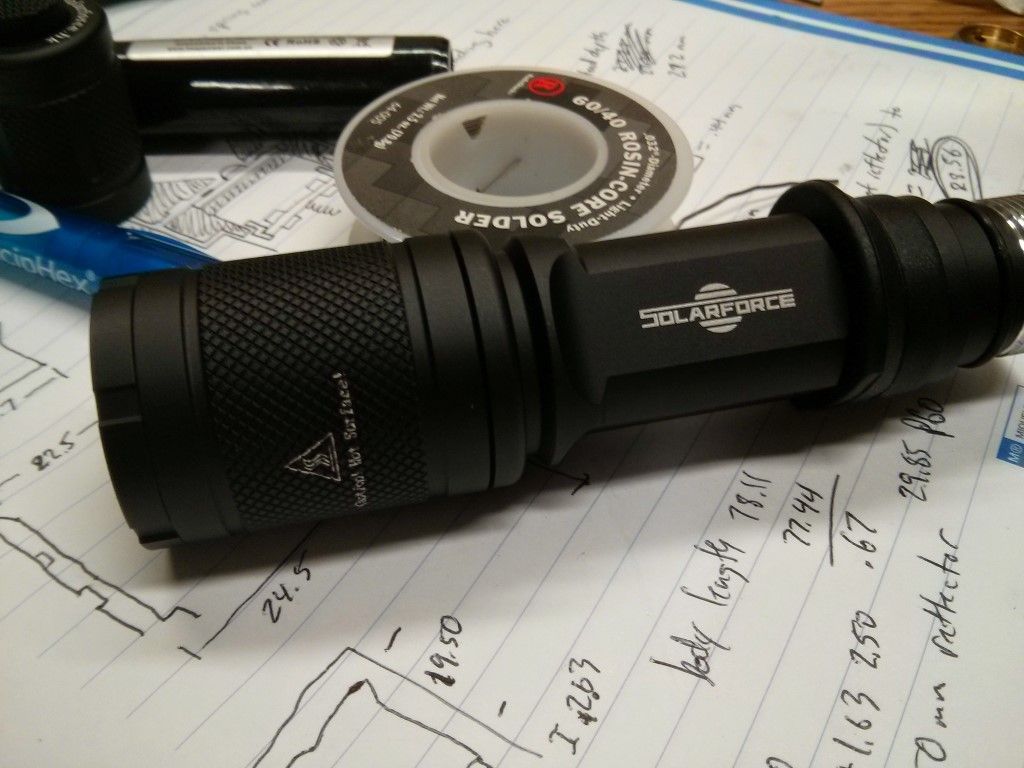 Oh yeah, the driver is the standard 105C (2.8A) with two 380ma 7135's added, and a 17mm to 17mm press-fit brass adapter ring.  It's using the STAR_off_time firmware as you can see the capacitor soldered on to star 4.  Basic two mode Turbo and Low, no memory with a ~250ms off-time mode reset. This way the officers can use it as a momentary light to "blip" the light on people/search areas without having it switch off of max output.  You have to be pretty deliberate about it if you want to access the low mode.
The turbo is obviously set at a PWM level of 255, but starts ramping down immediately one PWM level every 250ms until it hits 140 (so about 30 seconds).  This is to manage the heat.  And honestly, I couldn't even tell that it was ramping or had ramped down, so I had to hook it up to an ammeter.
The major downside to this is that each pill has to be custom machined for each specific host, due to slight tolerance variations.  The whole point of the P60 was being able to buy new modules to drop-in, but these are being built as complete lights.
This light was my first prototype.  Next up I want to turn down the reflector body so that a split piece of copper pipe can wrap around it and fit snugly in the body.  I also want to polish the inside of the L2T and the outside of the pill.  I will have to polish the pill while it is on the lathe though, as I need to test fit the host while it's still on there (3-jaw chuck that has a pretty bad runout).
Hopefully reading all of that wasn't a waste of your time, as this is such a simple build compared to what a lot of people are doing on here
- Jon