Brillipower 14500 750mAh (Black)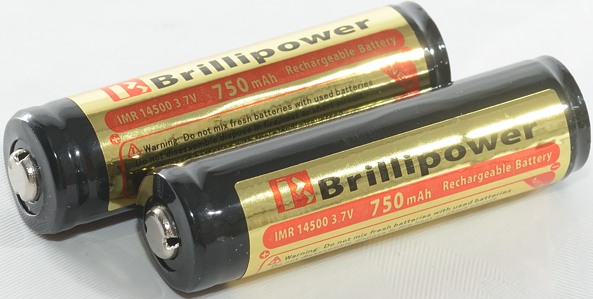 Official specifications:
Nominal voltage: 3.6V
Capacity: 700 mAh

This battery has more capacity than rated and a protection at about 3A.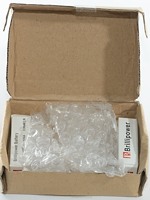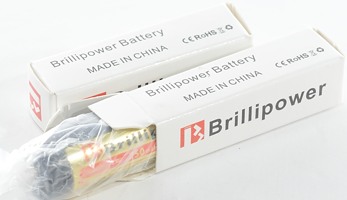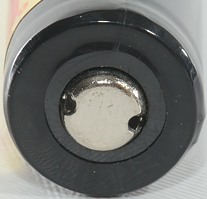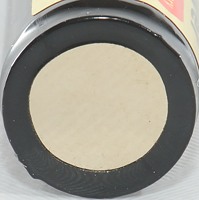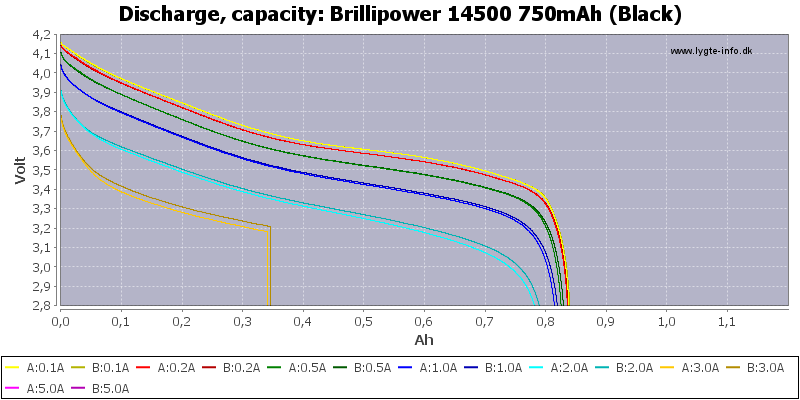 The discharge curves looks nice with good tracking and not much capacity drop when loaded.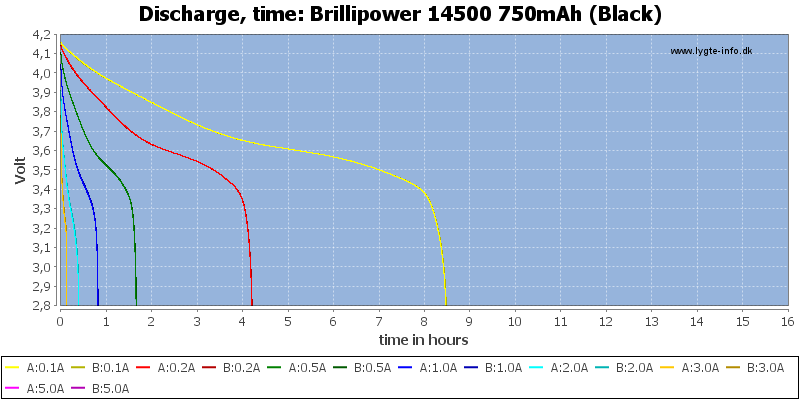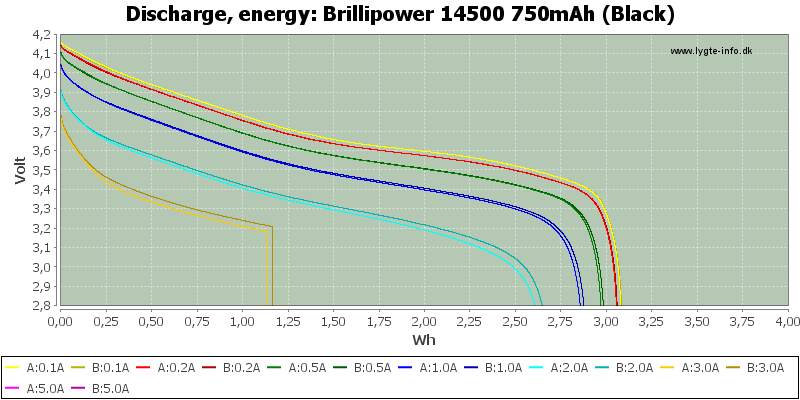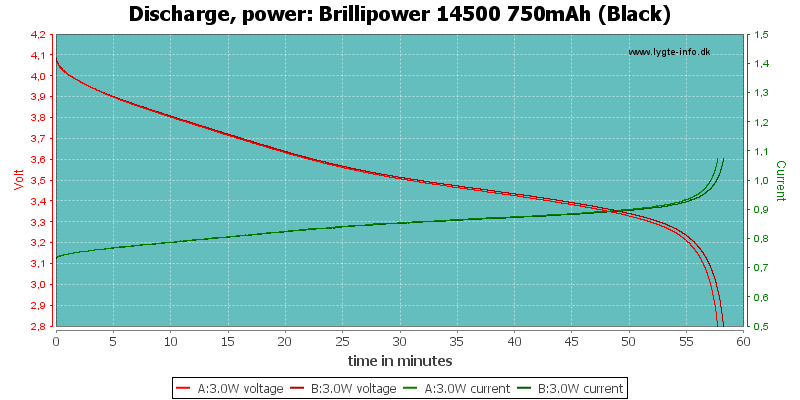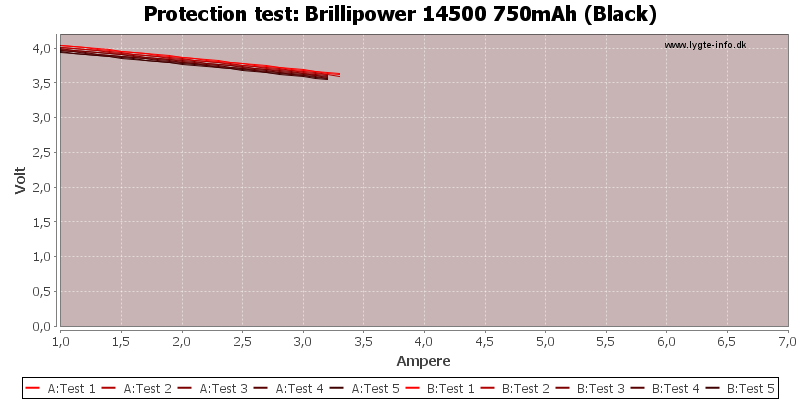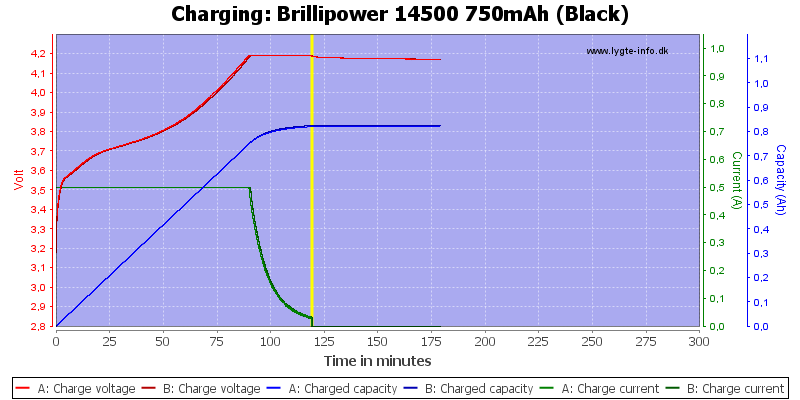 Conclusion
These batteries has a good performance for 14500 batteries, but the voltage under load cannot match the best batteries.
I will rate the battery as acceptable.
Notes and links
How is the test done and how to read the charts
How is a protected LiIon battery constructed
More about button top and flat top batteries
Comparison to other LiIon batteries