UltraFire SJ18650 6000mAh (Black)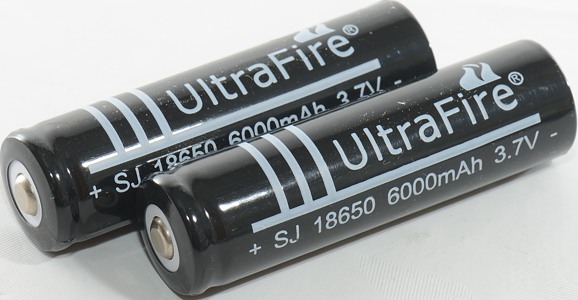 Official specifications:
Rechargeable 3.7 V 18650 6000mAh li-ion Battery
6000mAh 3.7V 18650 rechargeable Battery
No memory effect, recharge up to 1000 cycles
100% Q.C. of every battery
Manufactured by Hi-Capacity power products.
Suitable for laser pointer, flashlight torch and other electronic products.
Safe and environmental friendly.
Item size: 66*18mm

This is a cheap battery from ebay with record breaking capacity according to its specifications. This is, of course, not correct.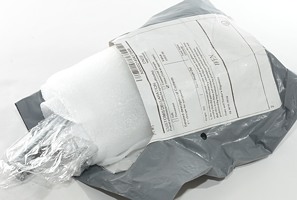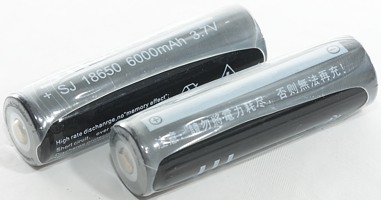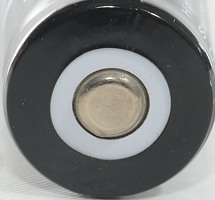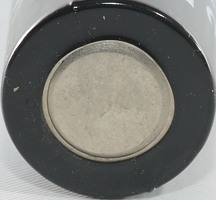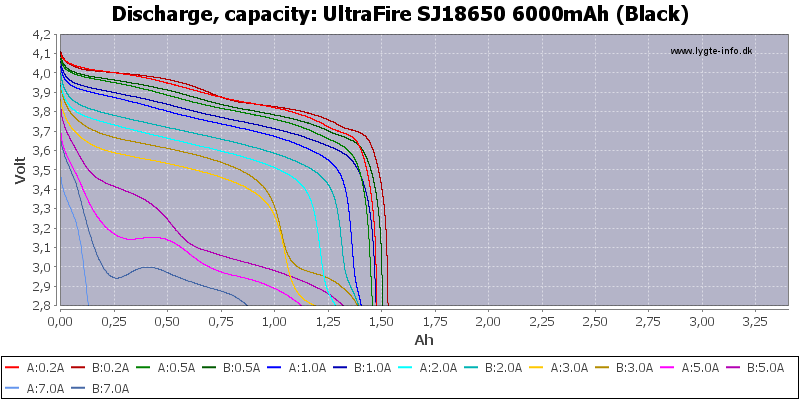 The battery can deliver about 1500mAh at low load, anything about 1A load is a problem and the two cells has different capacity.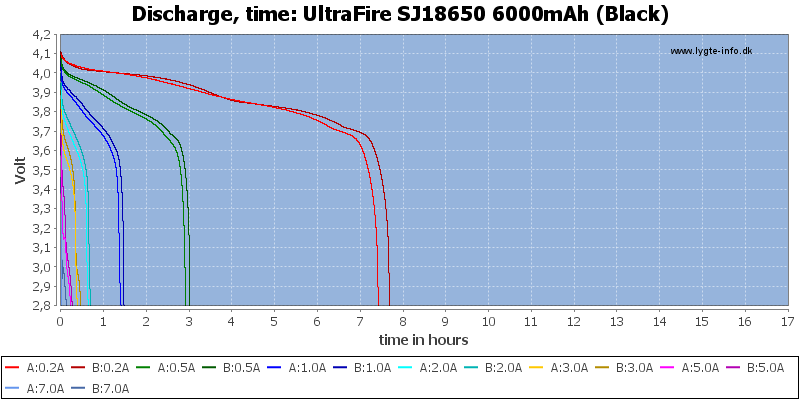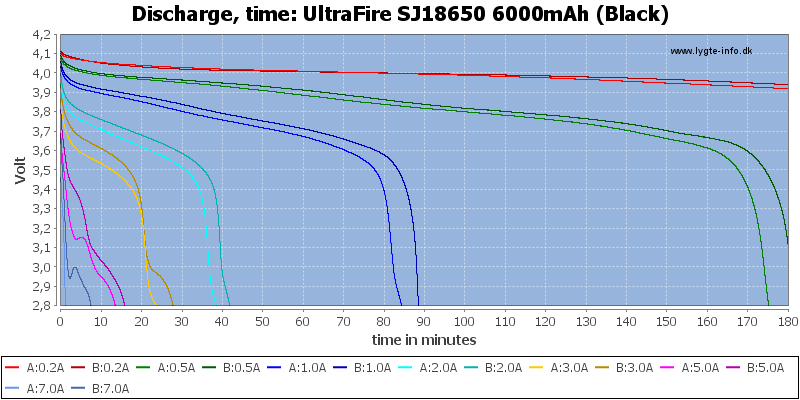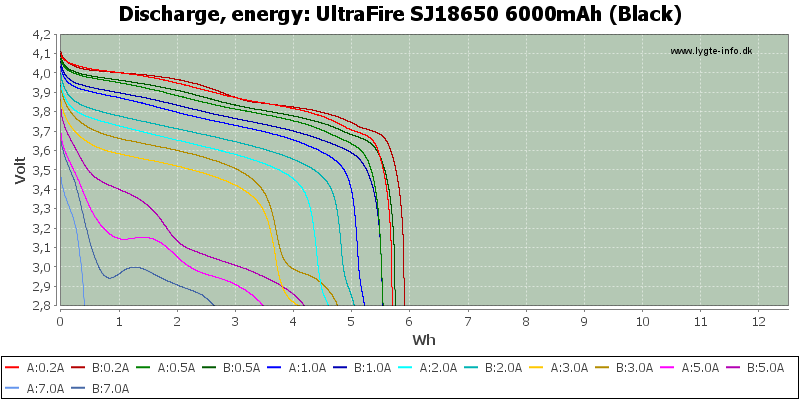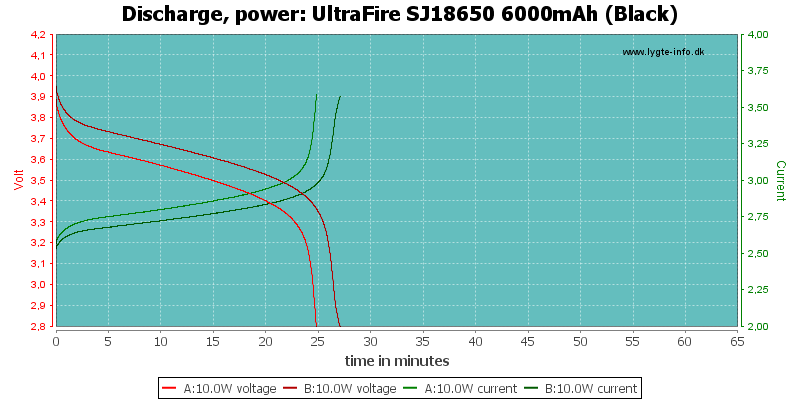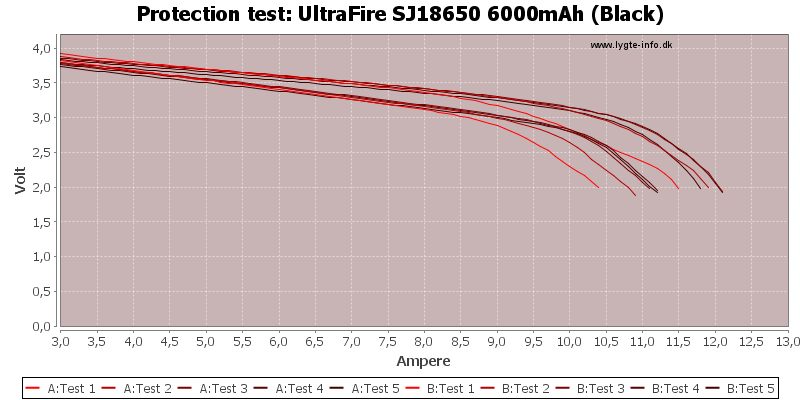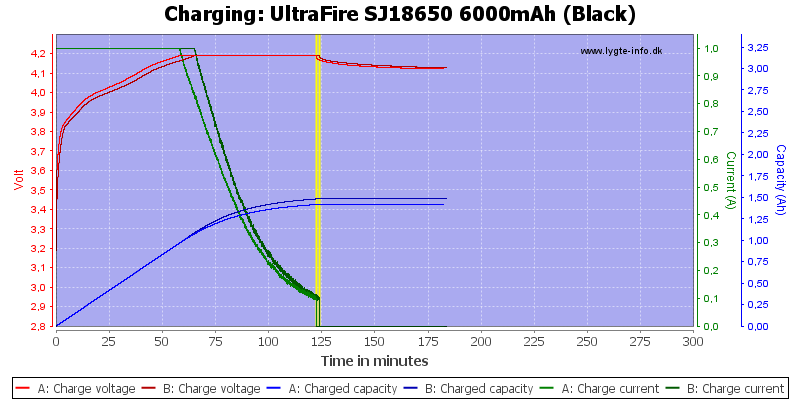 Conclusion
There batteries are not very impressive, they can drive a low power flashlight, but only about half the time a good battery can.
Also remember that these batteries are unprotected.
I will rate this as a bad cell.
Notes and links
How is the test done and how to read the charts
How is a protected LiIon battery constructed
More about button top and flat top batteries
Compare to 18650 and other batteries