*
Please view post #1 for interior and exterior BEAM shots.*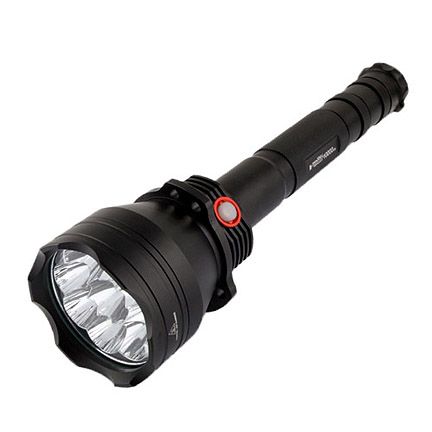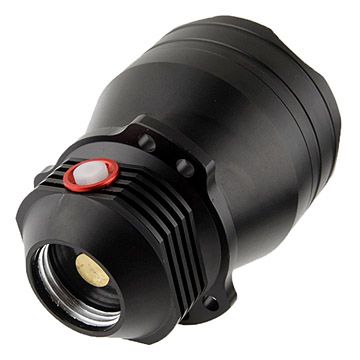 Hi folks,
I couldn't resist taking a chance on this 9x flashlight being it takes 26650 cells and has a mid-click and no tail-cap switch, in addition to having 3-Modes and a hidden strobe all stock out of the box.
It has no memory function, and always comes on Low mode, another click to Medium, and a 3rd click to High. Strobe can be activated, whether the light is in "Off" or at any level of brightness simply by holding down the switch.
Power readings at the tail-cap using 3X ENERPOWER+ Protected Li-Ion 26650 4500 mAh cells was 3.80 amps, and using MNKE IMR 26650 cells was a bit higher at 3.88 amps. So stock we are looking at about 43 Watts+ gross, which is still decent considering the other versions, such as my Trustfire AK-47 and similar versions, now come stock at only about 28W – 30W gross output, and you still have to deal with Strobe and SOS modes.
I do know there is some PWM on Low and Med, which I knew ahead of time, but I was only able to see it on video. My eyes can't detect it when using it. I purchased it a couple of days ago and went with SunSky-online.com, which was the first time I've purchased anything from them. The price paid on September 3rd was $60.00 and included free slow boat shipping. But I decided to go with DHL China for $23.44, which was lightning fast.
The light arrived in flawless condition and in perfect working order. I'll post some beam shots soon and try to take it apart to see what's inside. It's my belief the heat-sinking on this one may be huge, at least from the weight of the head compared to my Trustfire AK-47, but I'll be sure to photo everything.
The link to where I purchased.