I saw OldLumens thread on "Soldering wires to a star, a little differently" to make a low profile connection, and it got me thinking about another way this might be accomplished.
OldLumens Thread:
http://budgetlightforum.com/node/33061#node-33061
I decided to risk a Noctigon and possible Messing up an XM-L2 and a copper pill for an HD2010 to see if it would work. I soldered the Noctigon directly to the pill. You can use whatever thermal adhesive you like, today I felt like soldering.
I just want to add that I'm using teflon wire as I feel the outer coating on silicone wire is too bulky.
First I drilled holes through the center of the Noctigon LED Pads, and right through the pill. I made the holes the same diameter as the wire so they would fit tight.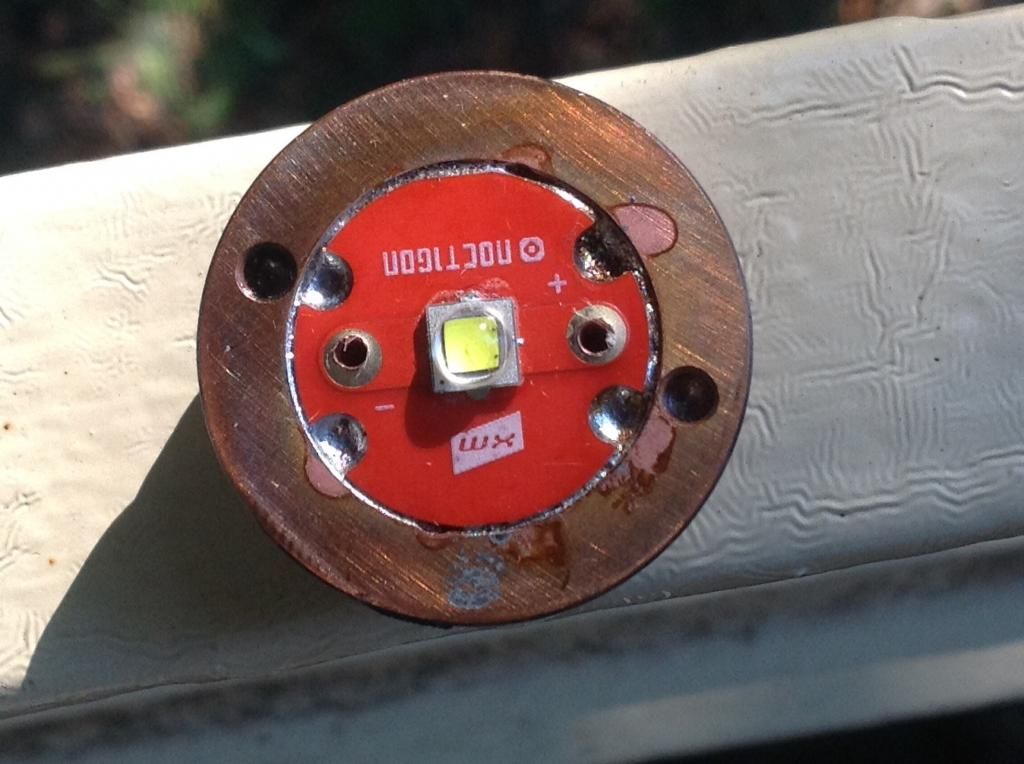 I attached the wires to a BLF17DD FET driver and fed them through the holes. It was a snug fit.
This is when you should tin the pads around the wires. (I learned this after shorting the pad to ground on my first attempt)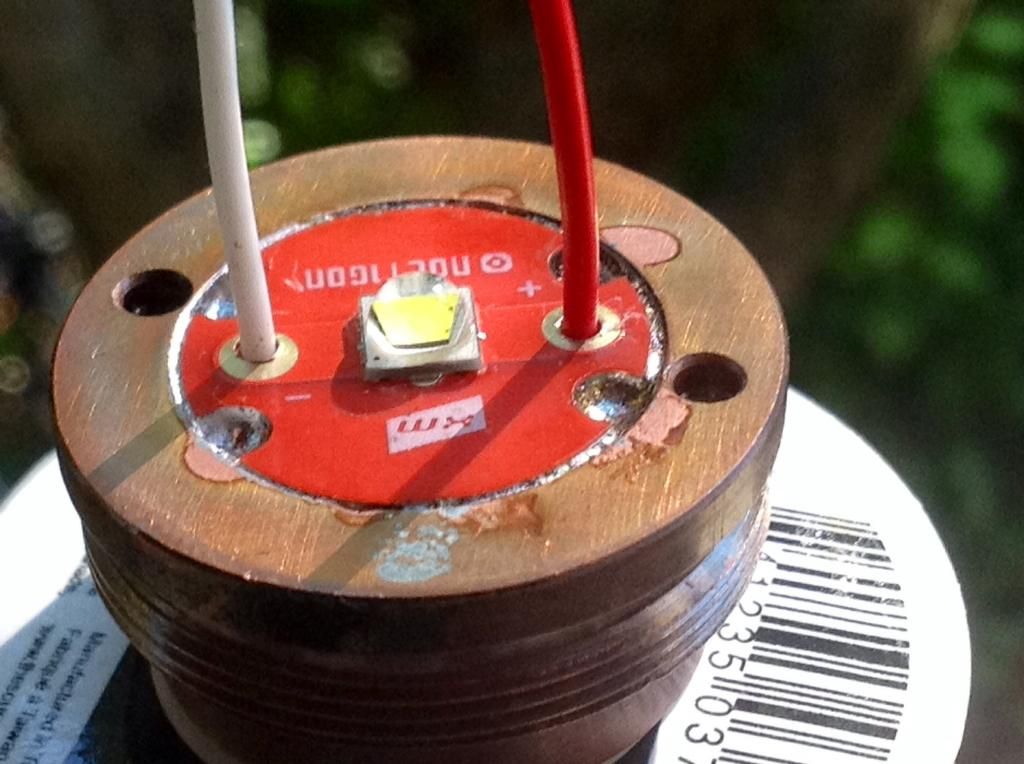 Snip the wires flush with a side cutters, add some flux and a blob of solder on the tip of your iron to complete the connection to the pad.
It seems to work OK.
I covered the pads with a bit of Clapton tape and used a very thin low profile centering wing. The reflector tightened down very tight onto the pill of my HD2010 and got a really nicely focused, tight hot spot. 
Anyway, I guess that's another way to wire up your HD2010.
Here's an ipad beamshot. In real life the hotspot is about three quarters the size. The ipad camera likes to collect all the surrounding light into the center.