Hy,
after reviewing this little flashlight i decided to do some modding with the Jax Z1. The stock Z1 was measured at 43 Kcd so i was sure that there is some room for improvement.
I used the LCK 5A Driver which is powerful and should fit the pills diameter. Bad luck, the driver fits in diameter but not depth.
So i measured the length of different batteries to check, how much space i can loose and the batteries still fit. After i checked that i was sure, that the space left should be ok for unprotected cells. To save space i didn´t use a spring. So i potted the driver with Fujik thermal adhesive on the inner side and took epoxy for the outer side to the batteries. This was pressed together with a clamp to the size i needed.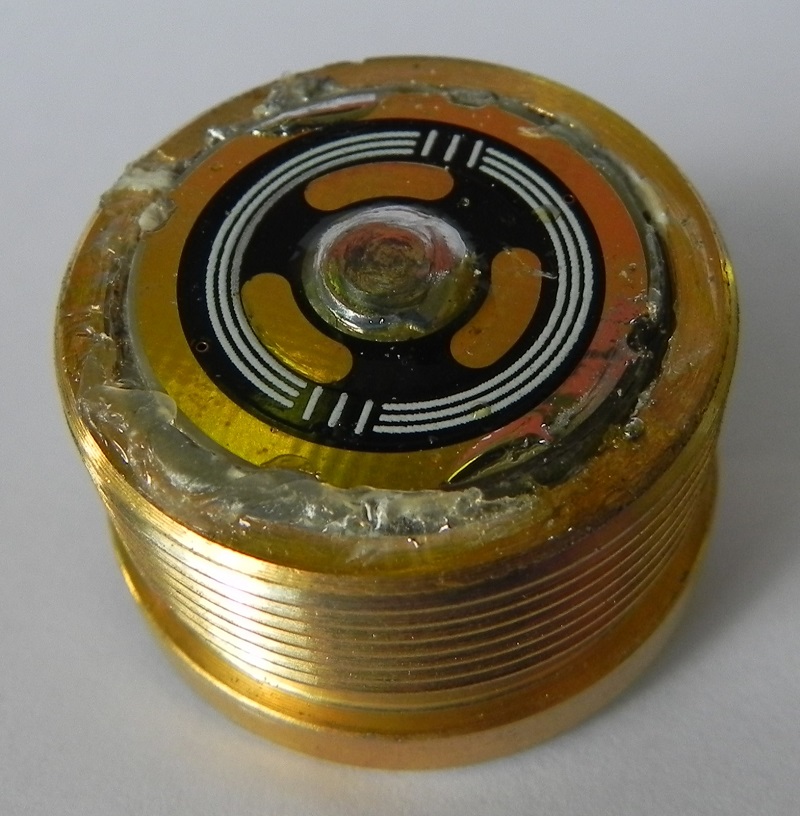 LED change to XP-G2 S2. Nothing special.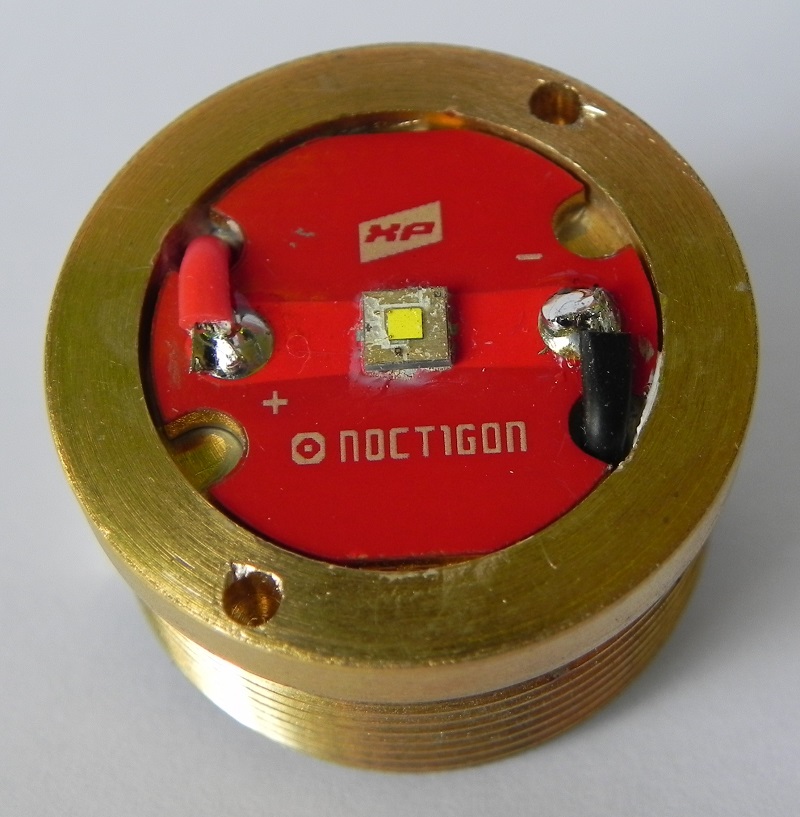 As the LED was not centered perfectly i did that again using the original centerring combined with an XP-G2-XM-L adapter. Now it sits perfect in place.
I removed this centerring after the LED was changed as it produced some ugly rings in the spot. After that the ring was gone but another ugly "shadow" showed up. Only visible up to 1,5 metres but i want to remove that later.
After the mod only unprotected cells fit. I use 2x AW 18350 for a runtime of about 10 minutes
The body gets warm now really fast.
I measured Lux from 6 metres at 6350 Lux. That´s calculated to 1m 228.600 Lux@1m/Cd or 946 metres range (ANSI).
Beamshots
Distance to target 254 metres, Nikon P100 f=3,2, 2 Sec., ISO400.
Control Shot
Jax Z1 XM-L2 @3A
Jax Z1 XP-G2 dedomed @5A
That´s a beam i can work with 8) The color is neutral nothing greenish. Now i like this little flashlight even more.
Greetings
Kenjii