Efan IMR18650 2000mAh (Red)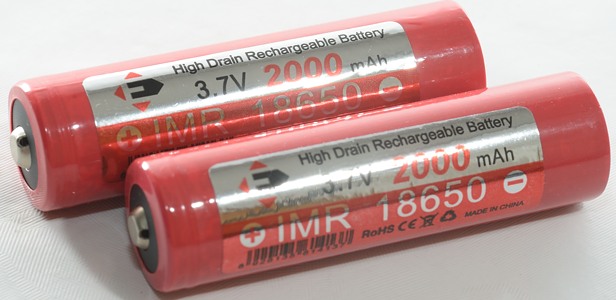 Official specifications:
Spec: Lithium 18650-2000mAh 3.7V
Material: IMR
Capacity: 2000mAh
Nominal voltage: 3.7V
Lowest permitted discharge voltage: 2.5 V
Cycle life: 500 cycles
Max charging rate: 4.5 Amps
Max continuous discharge: 8C
Do not short circuit - High current will be discharged
Diameter: 18.2 +/- 0.5mm
Height: 66.34 +/- 0.5mm
Weight(g): 98g/pair
Operation Temperature Range: Charge(0~45°C ) Discharge(-10~60°C )
A high current 18650 battery.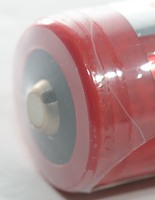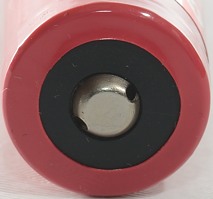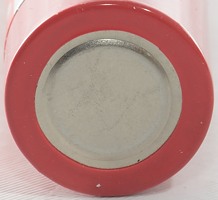 The two cells matches fairly good and has nearly constant capacity up to 7A, both 10A and 15A looks like heavy overload.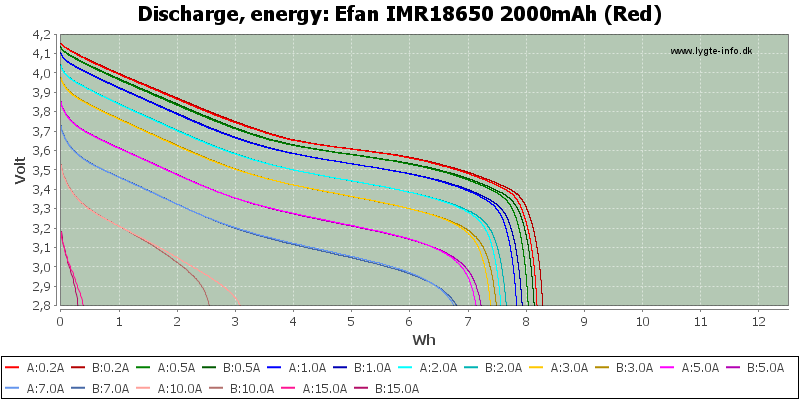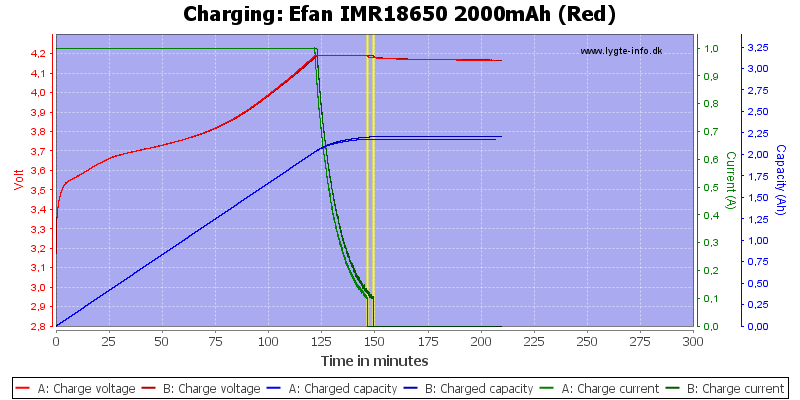 Conclusion
The cells has accetable performance at lower currents, but its high current ability is not that impressive.
Notes and links
The batteries was supplied by Efan for review.
How is the test done and how to read the charts
How is a protected LiIon battery constructed
More about button top and flat top batteries
Compare to 18650 and other batteries