I just left Lowes with this light. Looks really good, XP-G2 and runs on 2 -D cells. The BEST kind of light for long run times for non flashaholics. Here are the pics in the store, I bought one and will do a tear down tonight when I get home.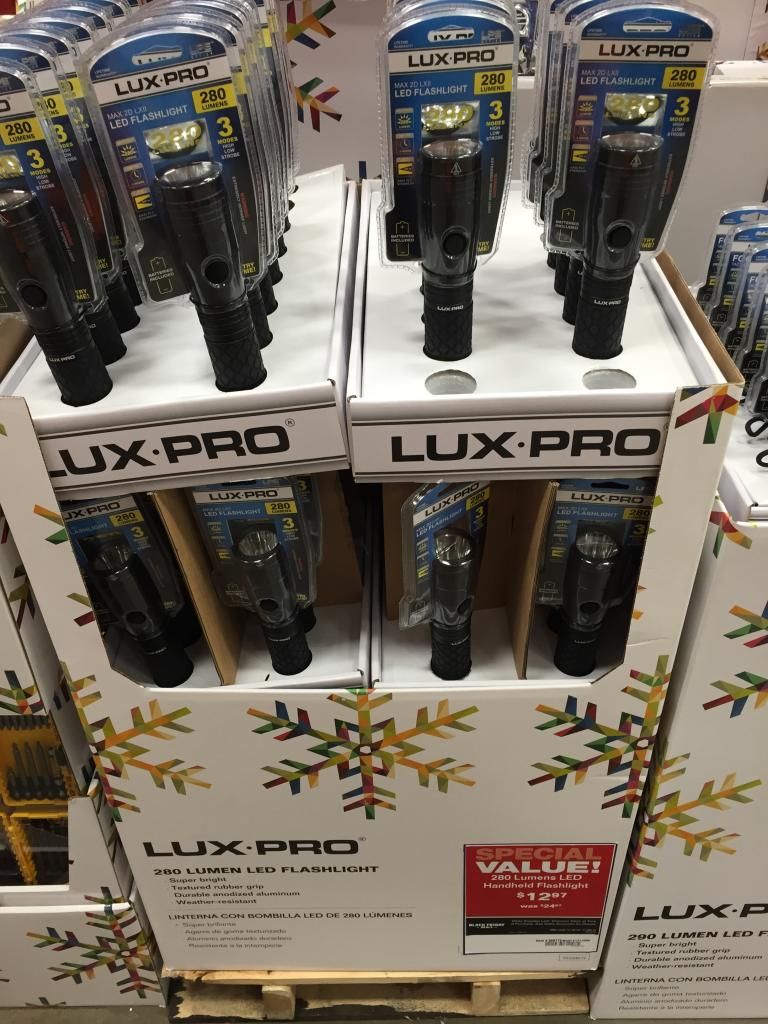 Looks like maybe my store jumped the gun on Black Friday deals????


Nope! I just realized THIS deal is ON. But only now until BF


280 Lumens, XP-G2. Designed in the USA but made in China.
It has modes so it is just not a cheap DD unit.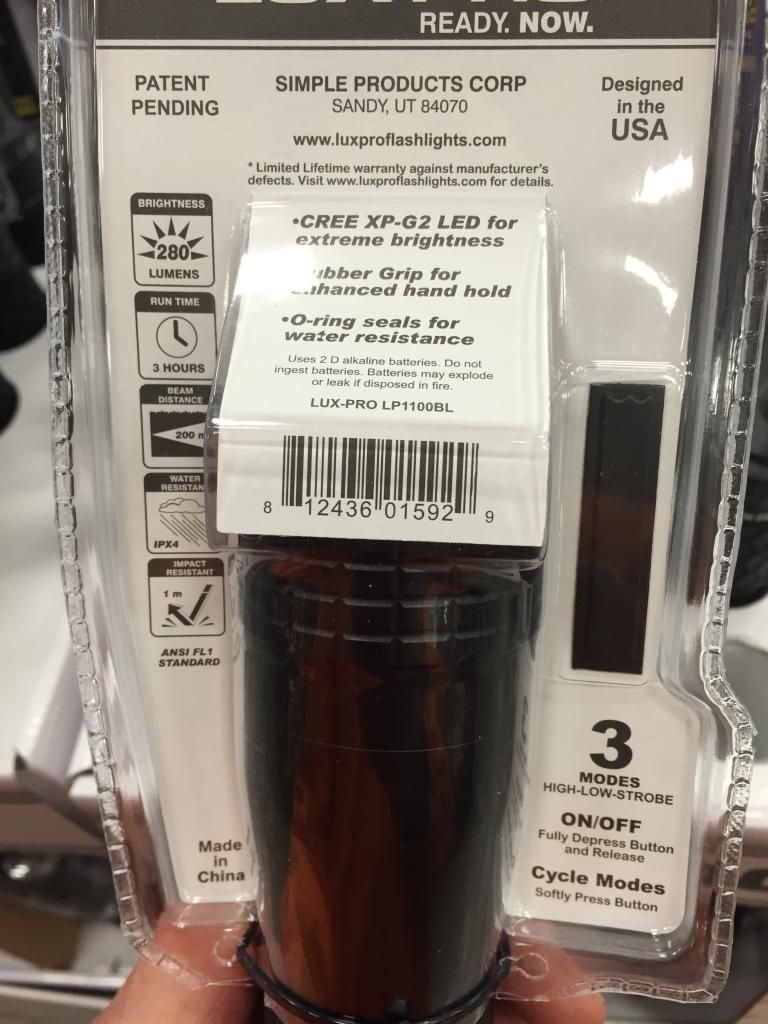 Switch is up front where it belongs!
And the batteries are included! (that's worth $3 right there)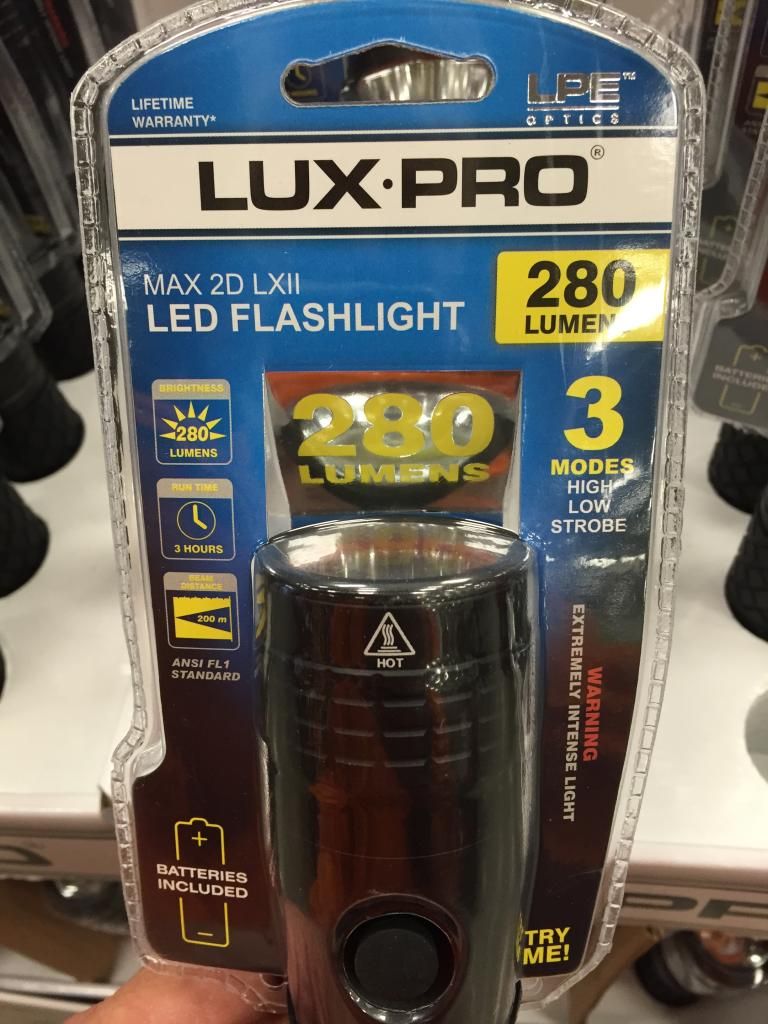 That rubberized grip feels good in the hand.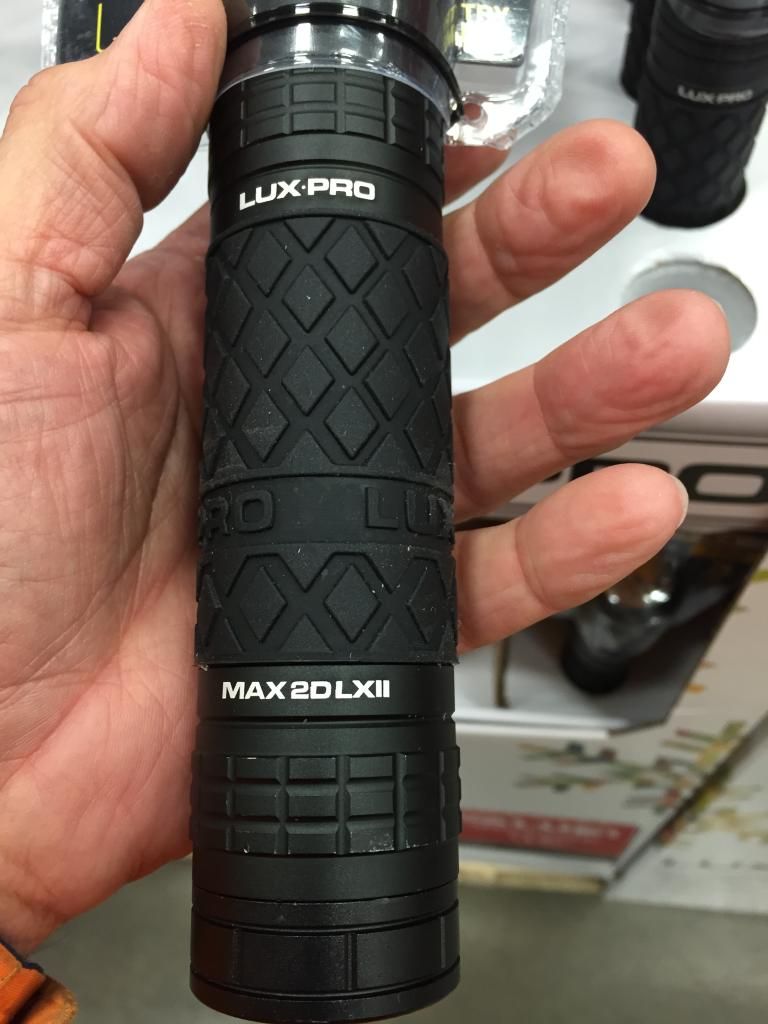 Without completely tearing it down in the store, it looks like a well made light. Look at those threads and spring, and like I said, the batteries are included. I just wonder how it will do on 2 NiMH cells?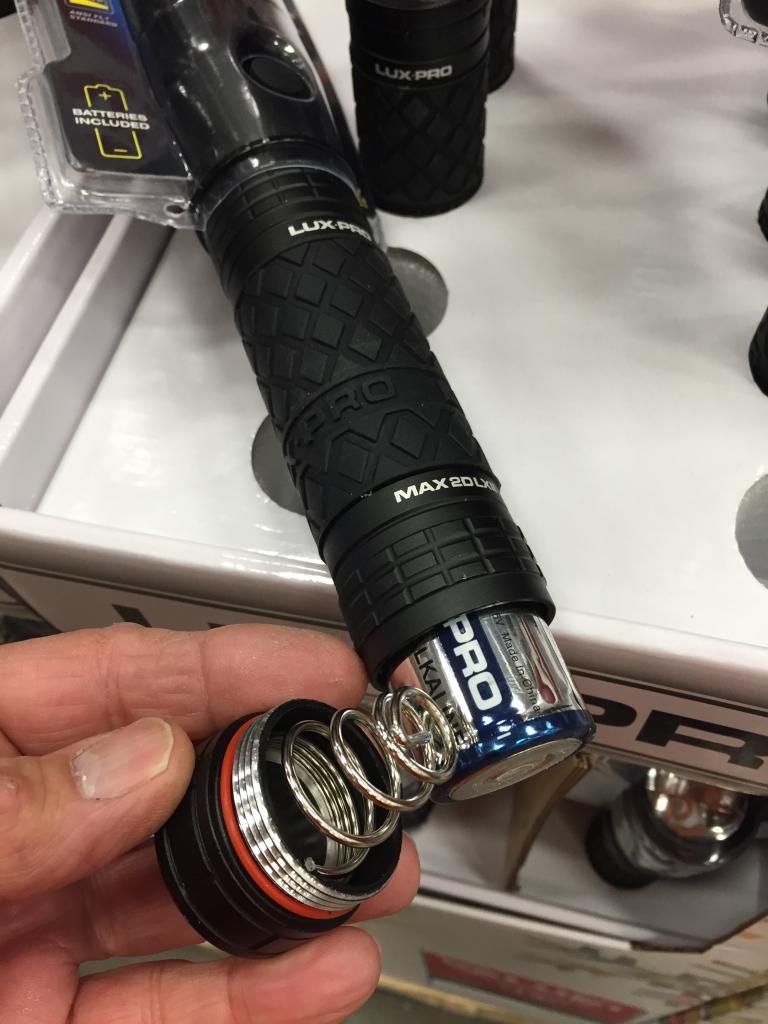 At only $12.97 this looks like a steal. I think I am going to really like this light. I will probably post a separate tear down thread tonight and post a link here to it.
This is definitely one deal I think you all can take advantage of (USA and maybe Canada) .
The tear down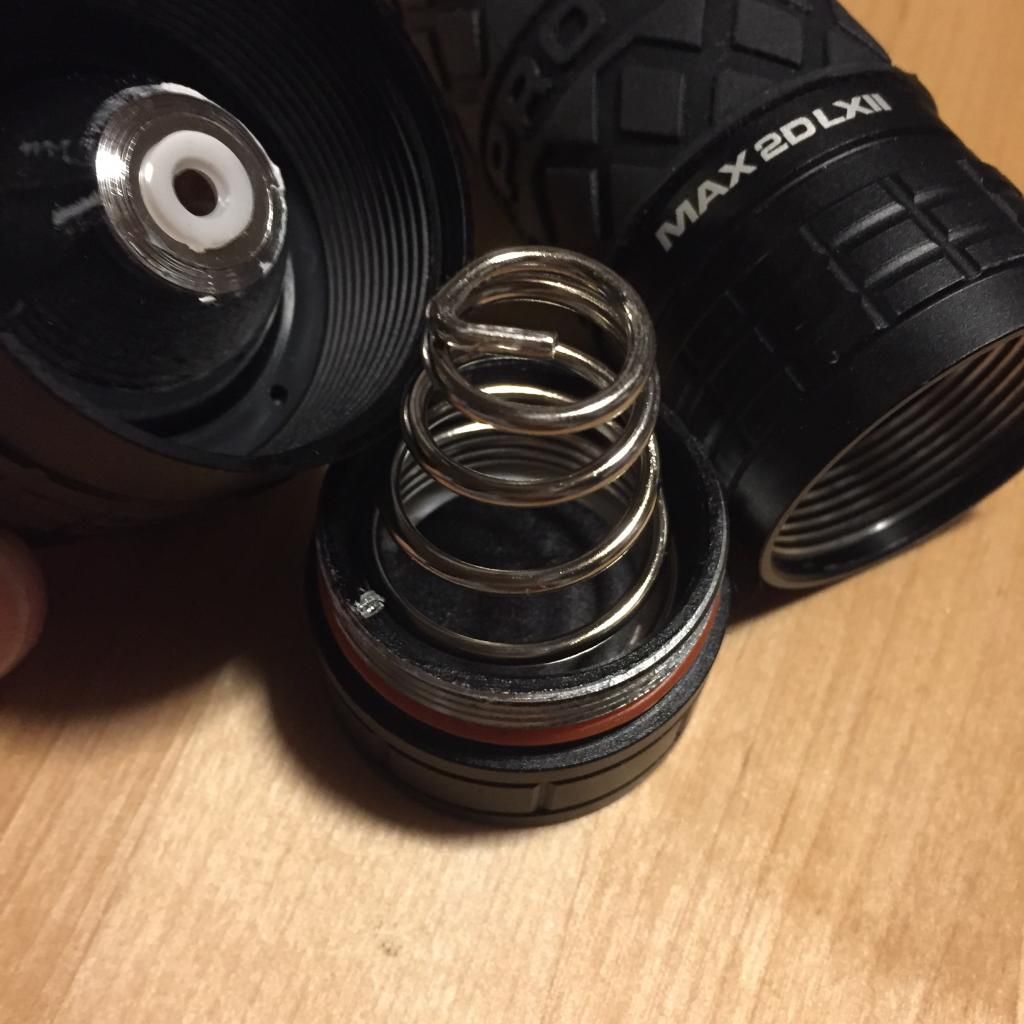 The reflector and lens is plastic, the lens is held in place by a threaded ring. I have also seen that used in the Defiant 3D light from last year.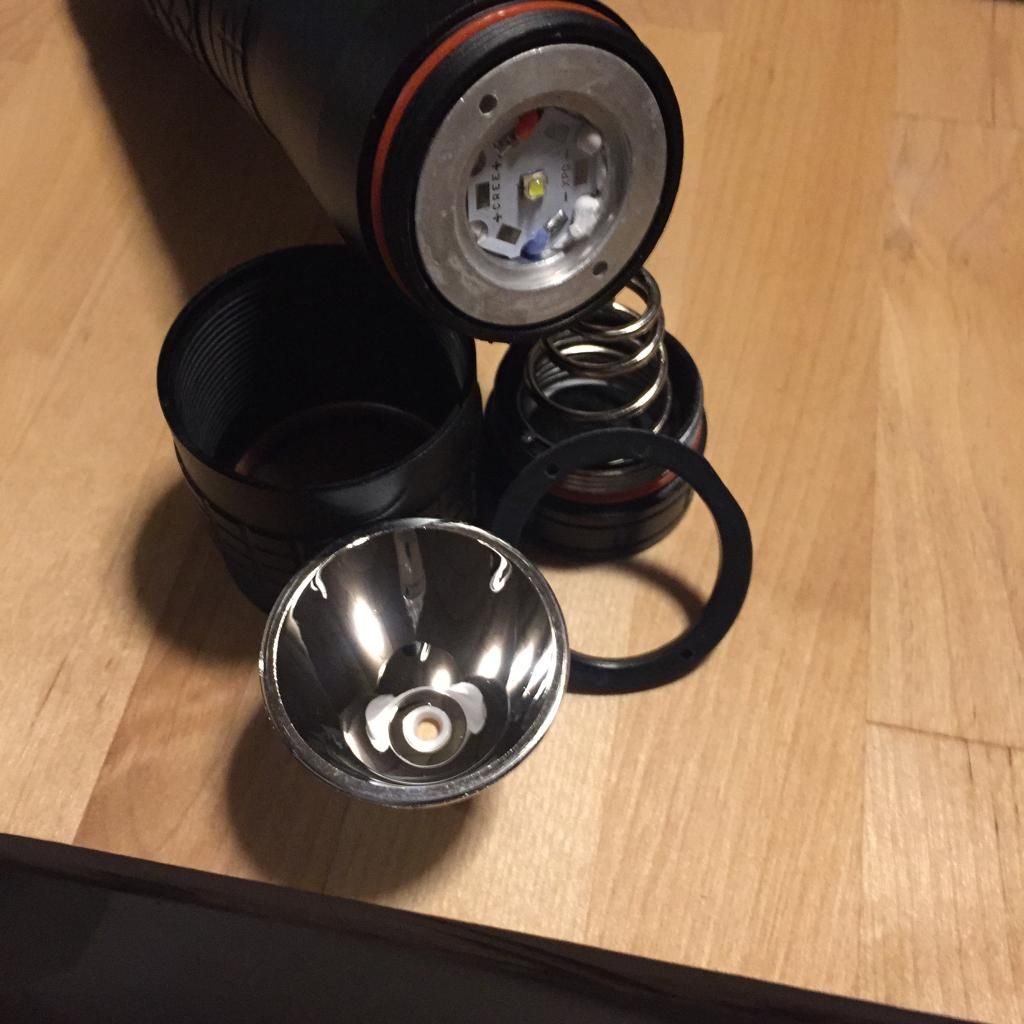 That is a good sized pill and the driver is secured in place with a threaded ring.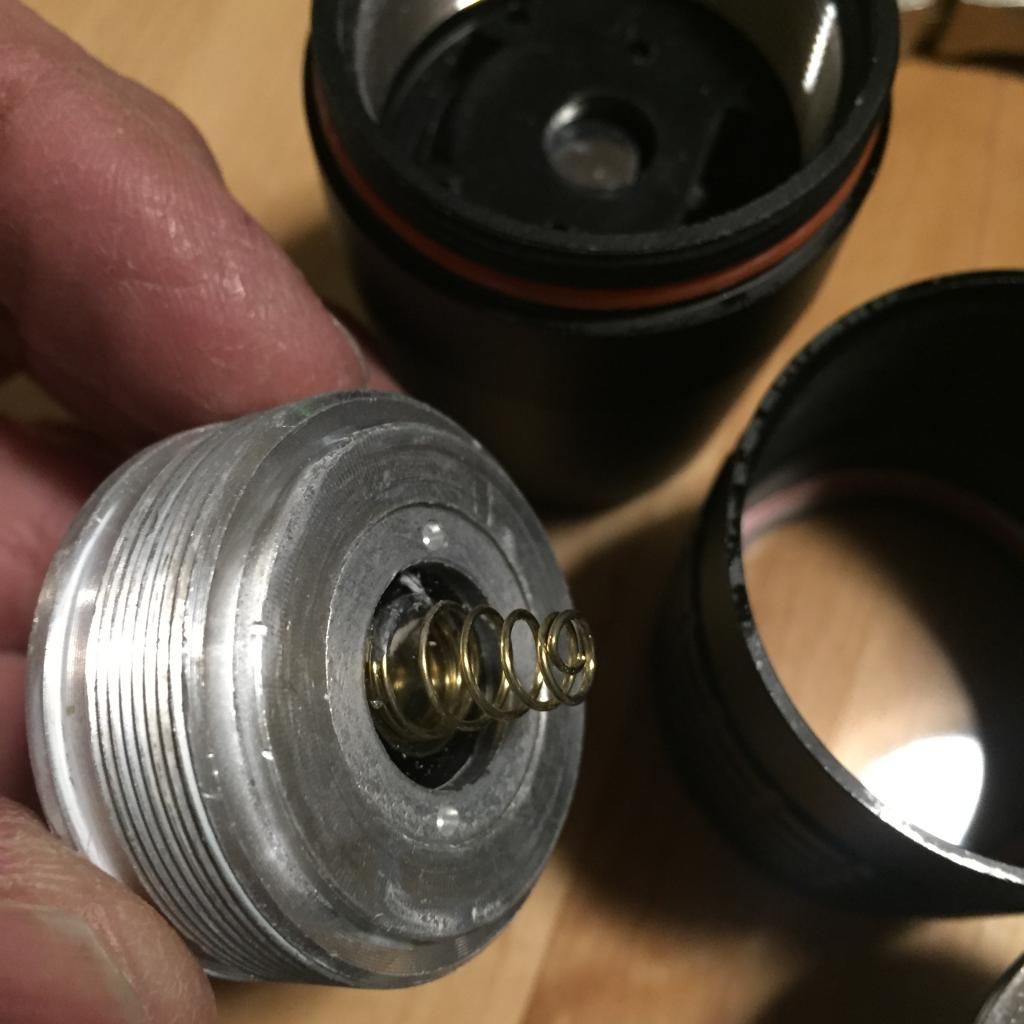 Lots of thread to make good thermal contact between the pill and the head of the flashlight. BTW, all threads were lubed or had thermal paste on them.


The pill is solid for good heat transfer from the star. Unfortunately the driver is potted. That compound is rock hard and I don't think it could ever be removed without destroying the components underneath. Maybe the part # of the board can give us a clue as to what it really is. I know this, there is an inductor underneath all of that. I can see parts of it protruding from the edges.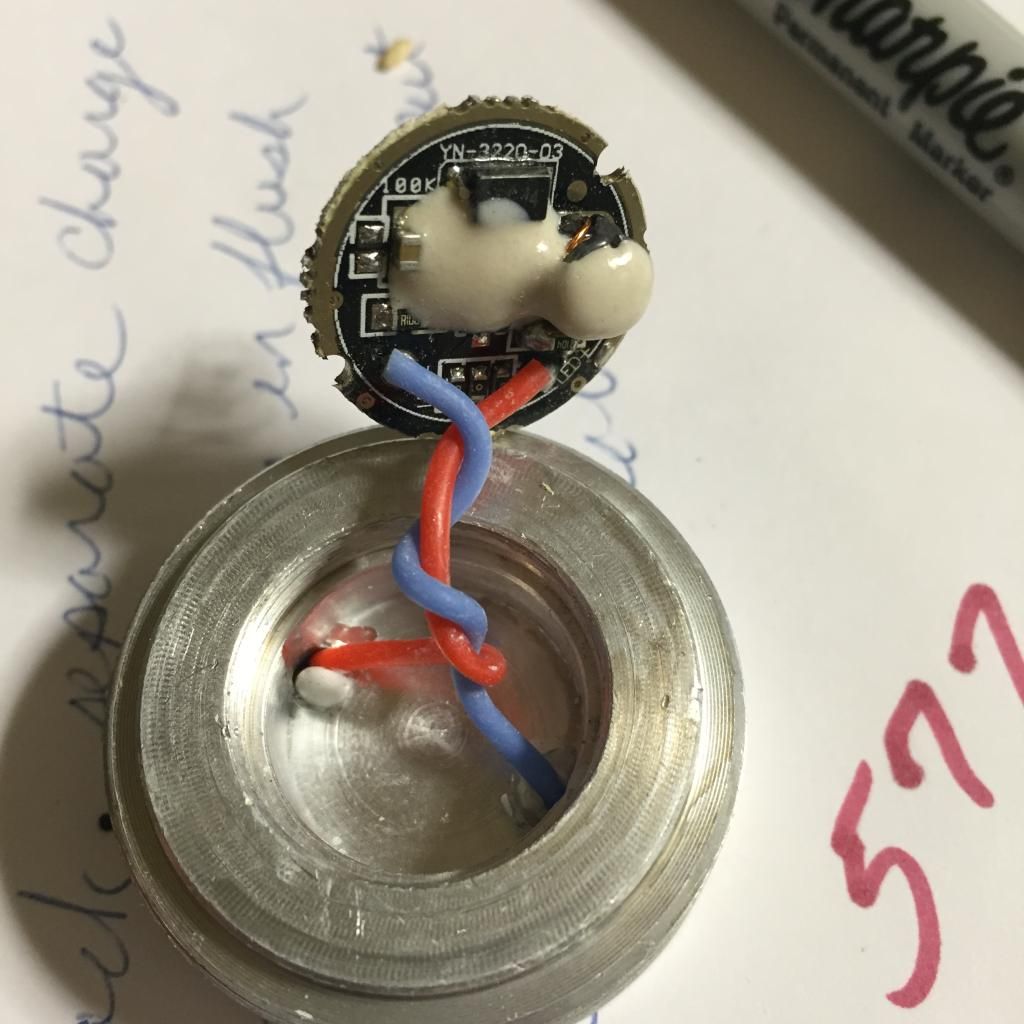 The star with the XP-G2 LED. To me it looks like too much thermal compound was used. It is soft and I will remove the star and fix that later.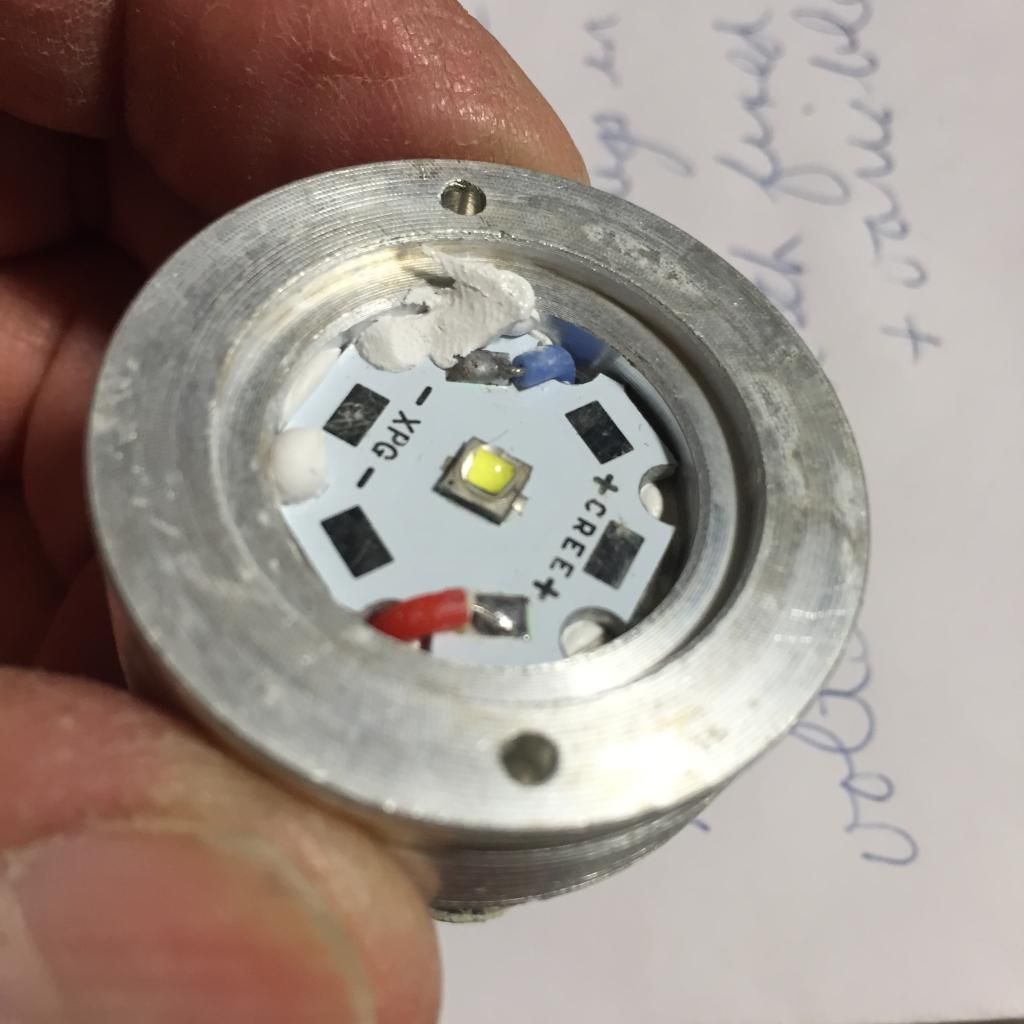 The plastic reflector and the centering ring.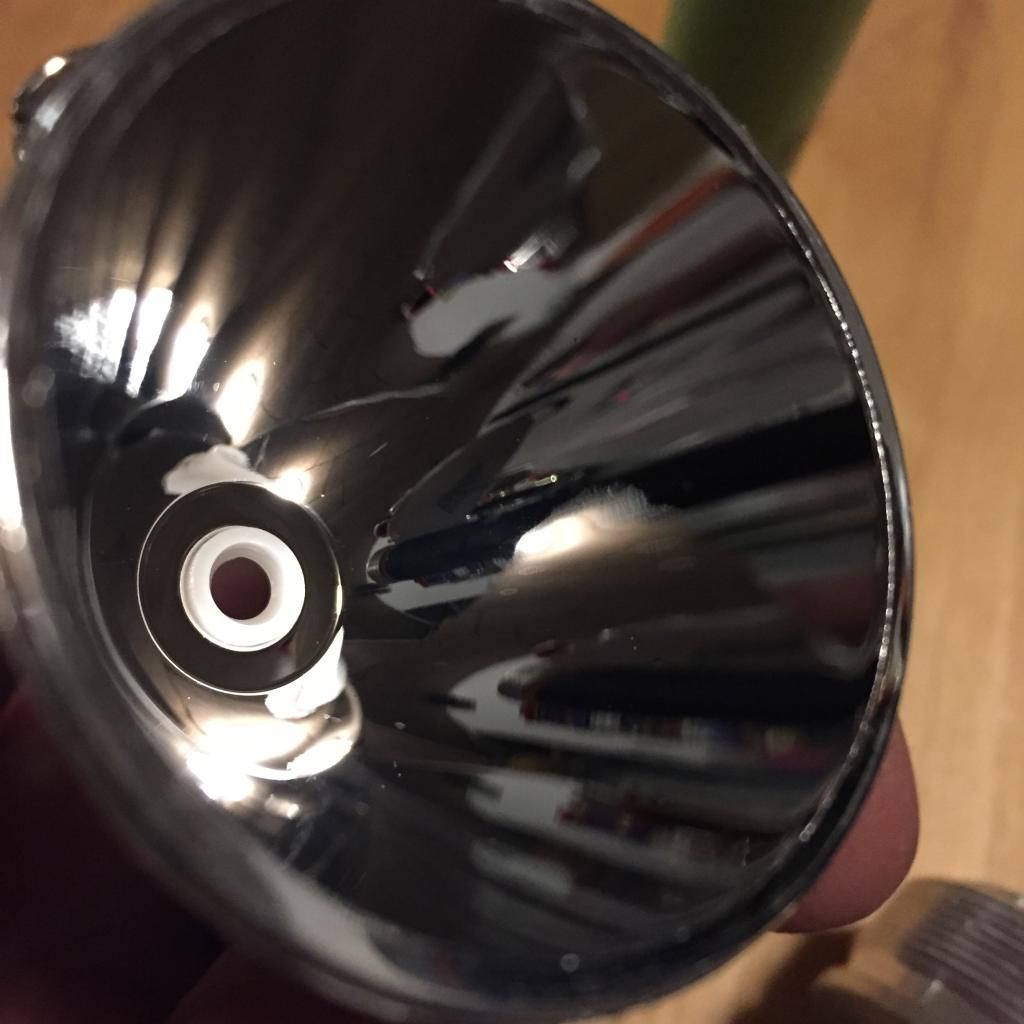 I tested the tailcap current with the supplied Alkalines and got 2.05A on high, 0.45A on low. I was worried that this light wouldn't work with NiMH but it turns out that is not a problem. In fact I measured the same exact tailcap current with them. In fact even at a 3.6V partially depleted Li-Ion cell gave the same tailcap reading. Lastly, running the light on just 1 NiMH cell, I measured a tailcap current of 1.82A and there was a very decent amount of light coming out of it.
For the past several years Lowes has offered the LED MagLites for their BF promotion. It could be that this year this is the light that unseats MagLite on BF. For that reason I have decided to compare the 2 with pictures and their beam shots.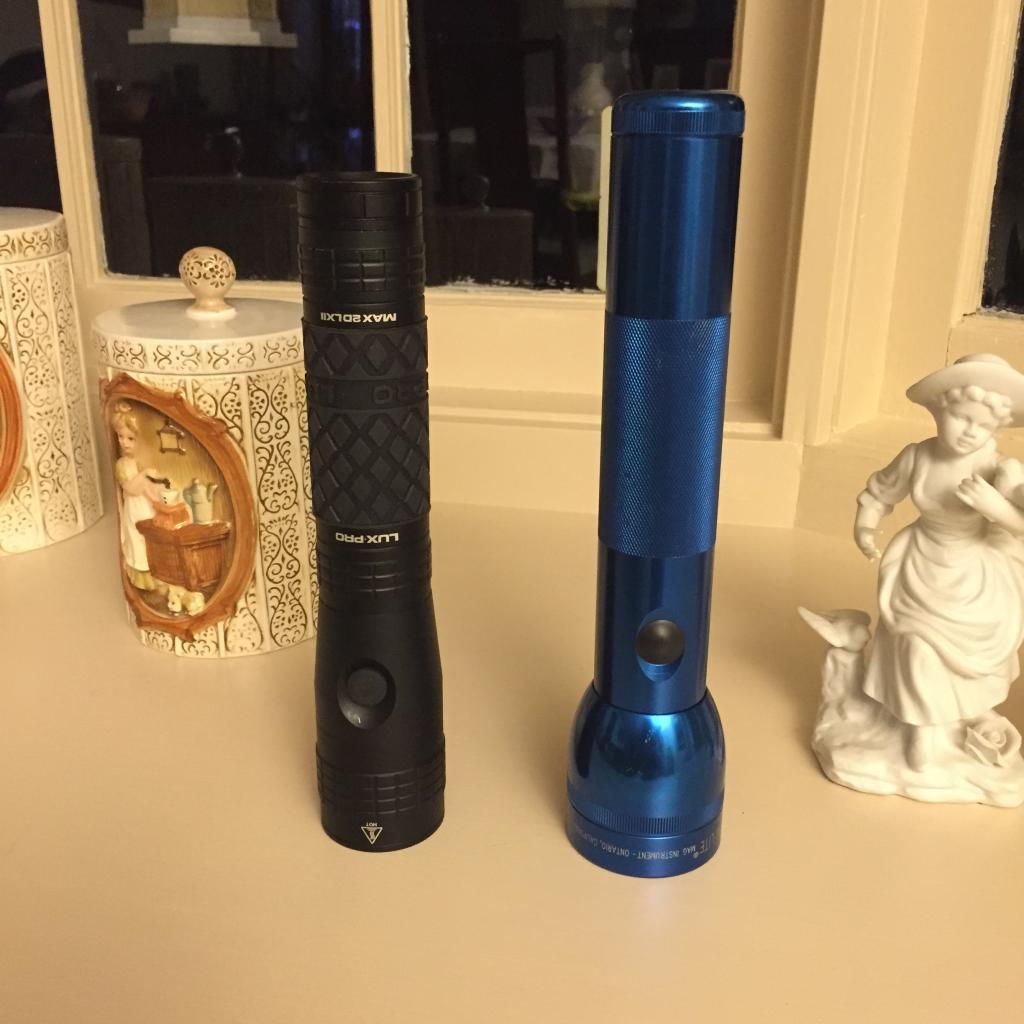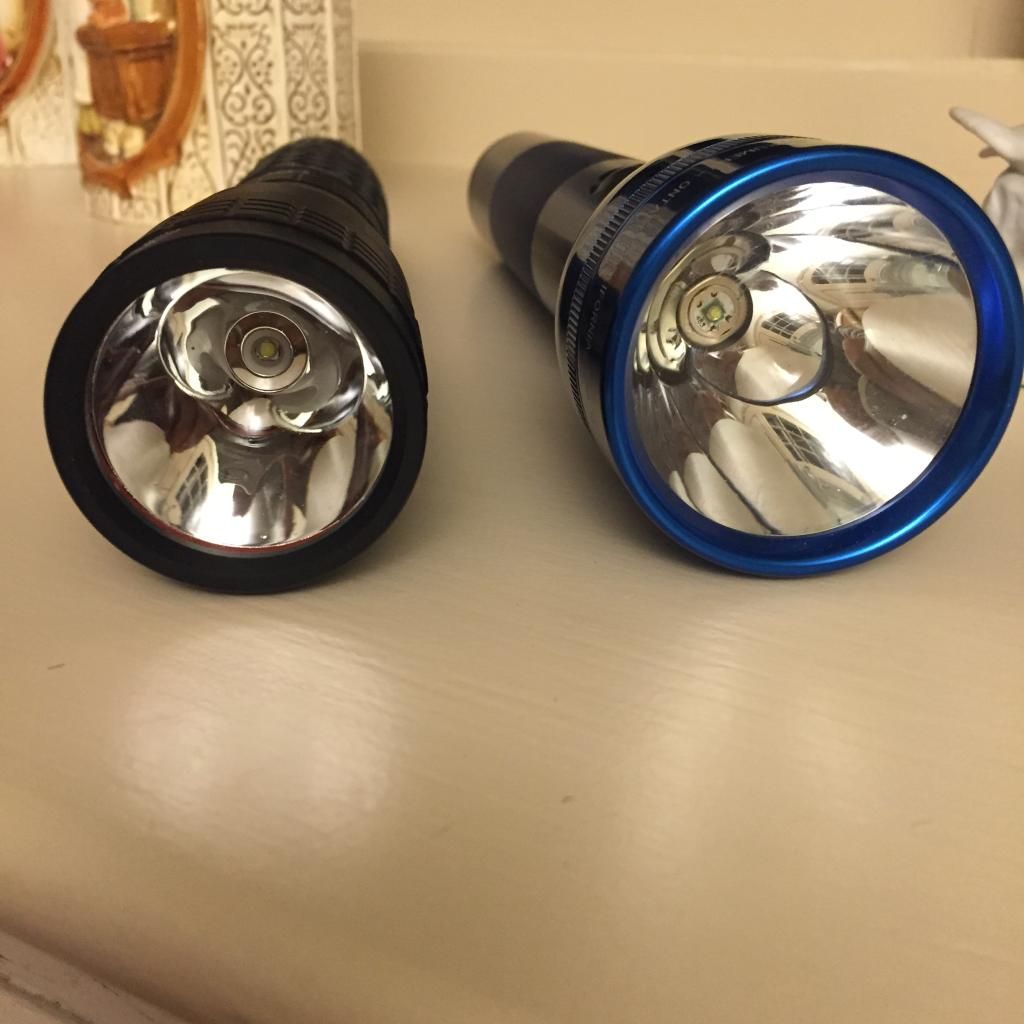 Now the beam shots:
Lux Pro, 280 Lumen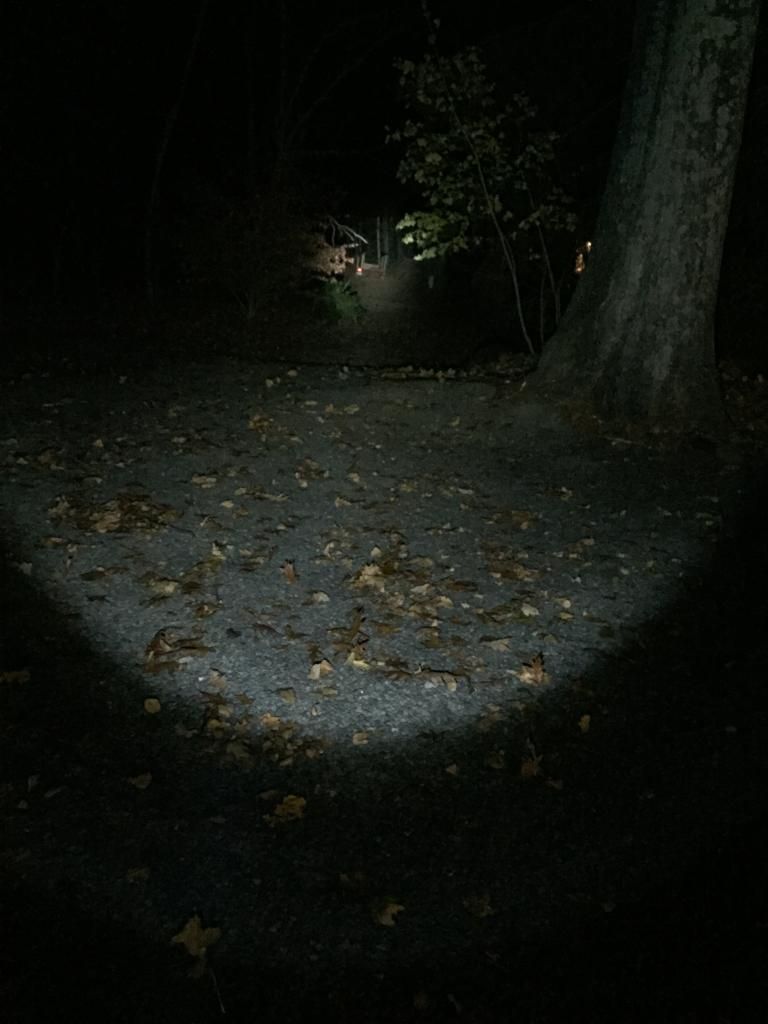 The 2D MagLite with the reflector adjusted for maximum throw. Approx 130 Lumen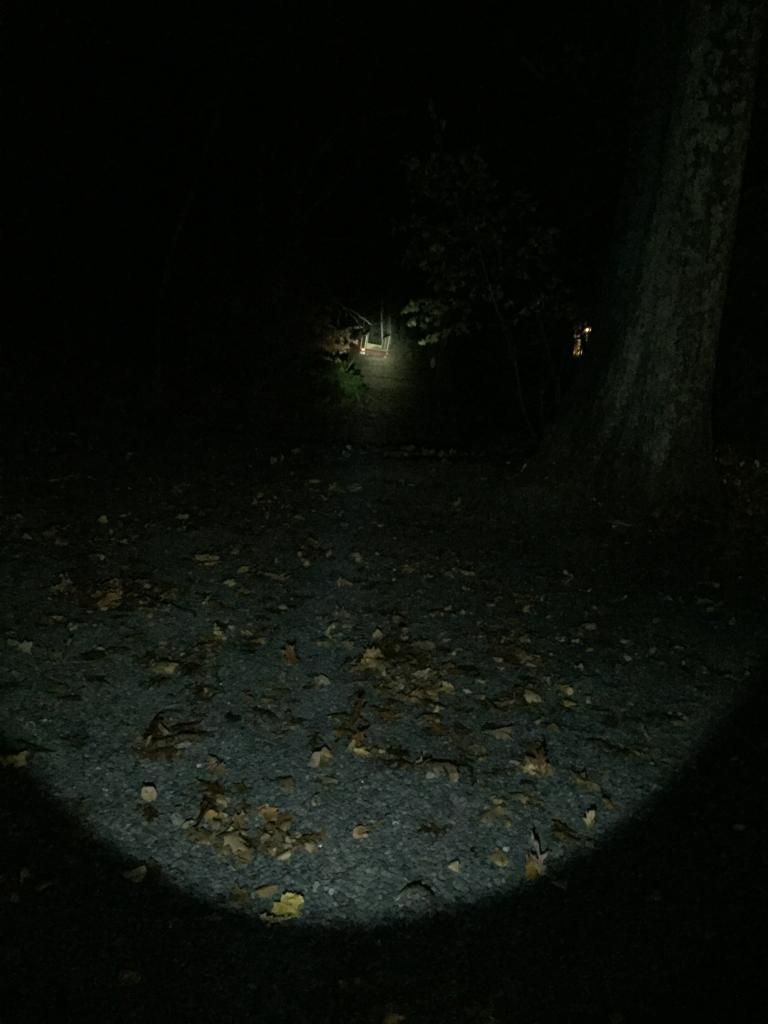 Conclusions? I like them both, decide for yourself.
There is some discussion already on the "Lowes Deal Alert Thread"
http://budgetlightforum.com/node/32139?page=1#comment-682692
Starting with post 38. I have cross posted from there.