The year is coming to an and. A whole year filled with group buys, deals, more deals, more group buys.. and a few more group buys..  So lets look back. Trying to look away from massive super deals and such that were lucky one time offers, price errors etc. Which flashlight do you consider your best buy in 2014?
Basically, if you could only keep one of the lights you bought this year, which would it be?
Or which of the flashlights you bought would you recommend to others as a must buy or must consider light in its class?
We all know lots of cheap lights can be made into good lights with the right mods and additional costs. But for everyone to easily participate. Lets stick to stock flashlights that are easily available to everyone. AND POST PICTURES!
---
For me, Id say the Acebeam K40M takes it.
(Not my picture)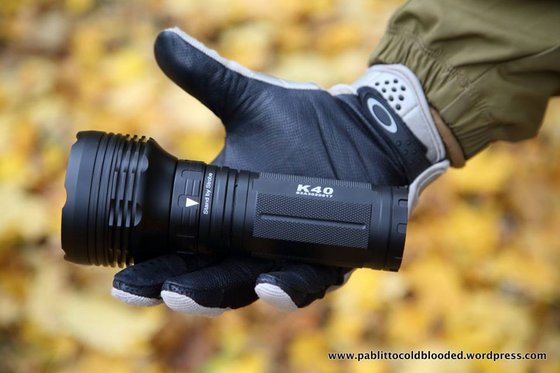 Great allrounder for anyone who wants a powerful light with decent range and NW Easywhite tint. Well driven, well made, pretty well regulated. Great UI and mode spacing. No annoying (visible or audible) PWM. Great beam.  Etc etc... Its been easily available for everyone at prices from 80-100$ on several occasions. Which may not make it that "budget". But for an MT-G2 light of that caliber, its hard to beat. As a modder, this is probably the only light I would be pretty happy with as it comes out of the box. That is rare... (I did mod it though. Which can be a PITA with the sealed driver compartment). I have to add it does come with a nice box too. Normally Id "nominate" a cheaper light, but sometimes its worth spending a bit extra on a great light so that you don't buy too many cheaper lights. (Who am I kidding. I buy a ton of lights anyway) Well spent money IMO.