Mini review on Acebeam L10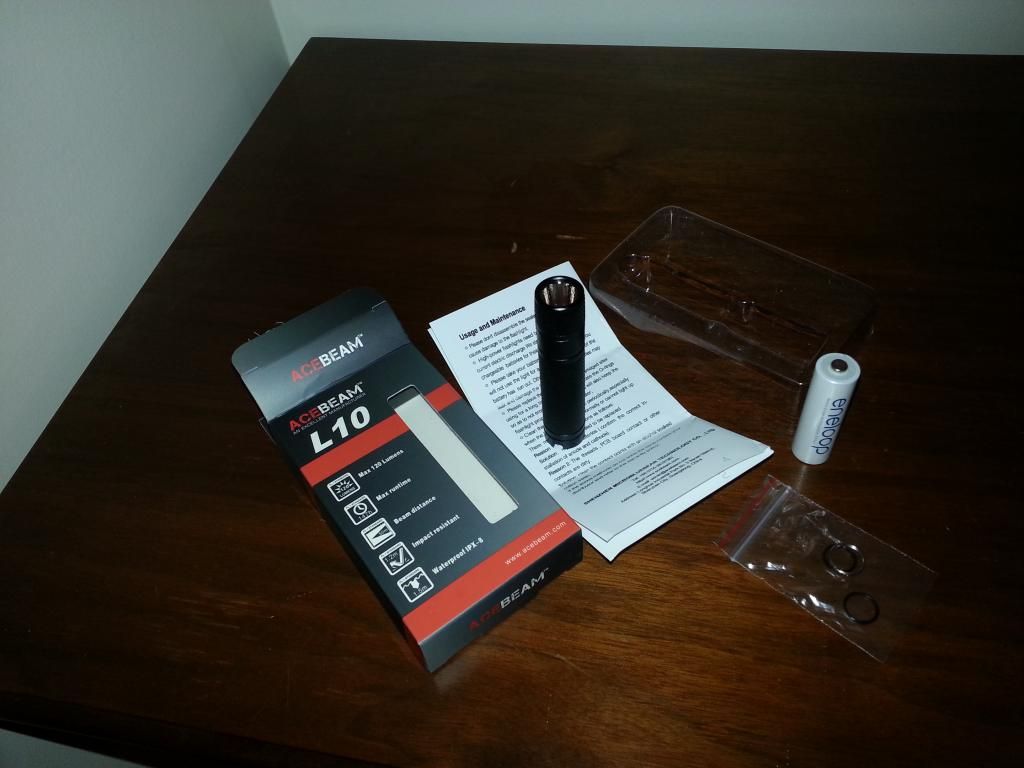 No affiliation but was provided free upon a voluntary recall of Supbeam K50 ( a new Acebeam K50 was sent out along with the L10)
Manufacturer specs:
• LED: Cree XP-G R5 LED with lifespan of 50,000 hours
• Max output 120lumens (1*AA NiMh or Alkaline battery )
• Output Modes (select by twisting head) Mode 1: Firefly 0.09lms (147hour) Mode 2: Low 30lms (13hour) Mode 3: High 120lms (1hour&30min) Mode 4: Strobe 120lms
With Memory Function
• Working Voltage : 1.5V
• Impact resistance:1.2Meters
• Waterproof to IPX-8 standard
• Size: 79mm(length)x17mm(head diameter)x17mm(tube diameter)
• Weight: 20g(without battery)
• Made of durable aircraft grade aluminum
• Premium Type III hard-anodized anti-abrasive finish
• Toughened ultra-clear glass lens with anti-reflective coating
• Copper base plate for more efficient heat
• Shiny smooth reflector and get perfect beam
• Inside of each box included: 1x L10 Flashlight 1x L10 nice gift package box 2x Replacement O-rings 1x Keychain ring 1x User Manual 1x Warranty Card
Excellent anodization appears the same dull finish as used on large acebeam lights
No tailcap, battery tube is one piece.
Closest tolerance threads I have seen on any light.
Orange peel reflector
Ar lense
Tailstand yes
Twist to turn on. Mine always starts in low then another twist for medium then high then disco.
Low is very low, I would say below moonlight. Medium is fine for walking and maybe reading. High is very impressive for such a small light.
Nice neutral white with a large central spot and large flood.
I used to have a maglight aaa keychain light and used it until the aluminum wore out to nothing, these keychain lights are really useful for reading opening locks etc. For a few years I have been using my cellphone for this purpose but now that I have seen the light, this is going on my keychain and will be used a lot.
Compared to 2012 version 2 x AA maglight

Maglight left Acebeam right. Note that maglight does have adjustable beam and is capable of slightly more throw.

Maglight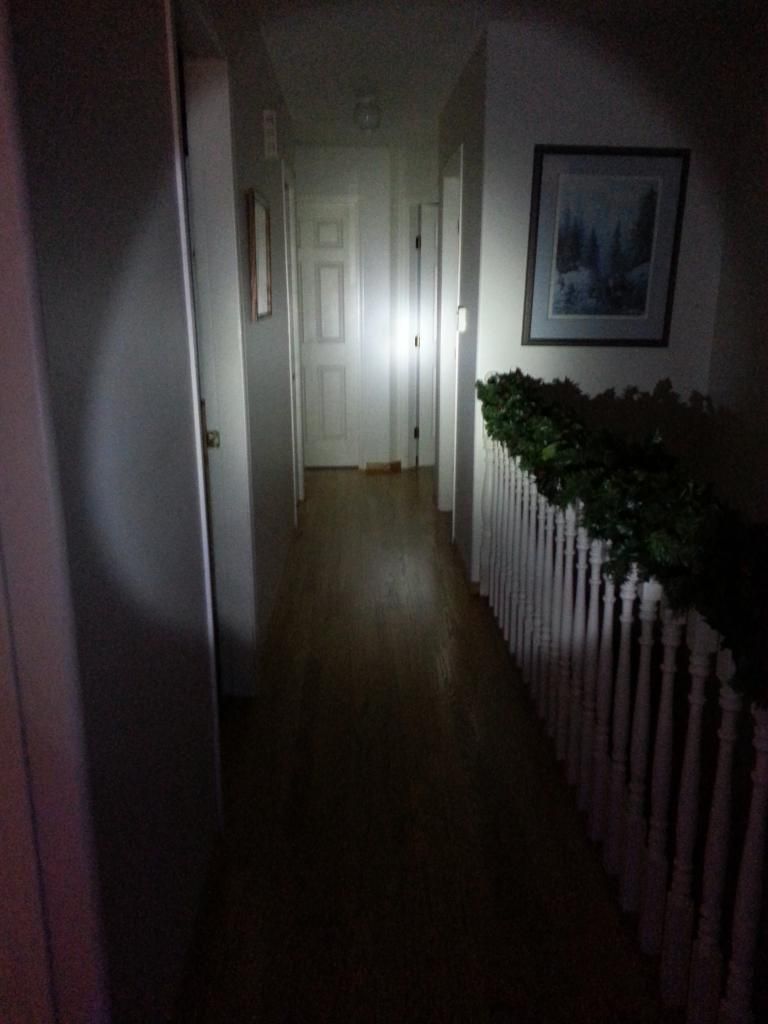 Acebeam

Acebeam gets the best rating that I can give really. I like all 3 lights that I have from them. Really well made quality stuff.
The K40m is really my favourite light period
The K50 has 4 batteries for long runtime and ingenious built in charging
The L10 is a high quality little powerhouse.
PS: Bella with Acebeam went out of her way to assist me and I really appreciate her sincerety.