I wonder if anyone has tried this GDLITE spotlight? The link is here.
I saw one selling in a local hardware store at about $30 only. This light seems to be modified from a halogen version and it has very big reflector with an XM-L2 in it!
These are the photos I took. It also does look like one of the Cyclops Thor halogen spotlights,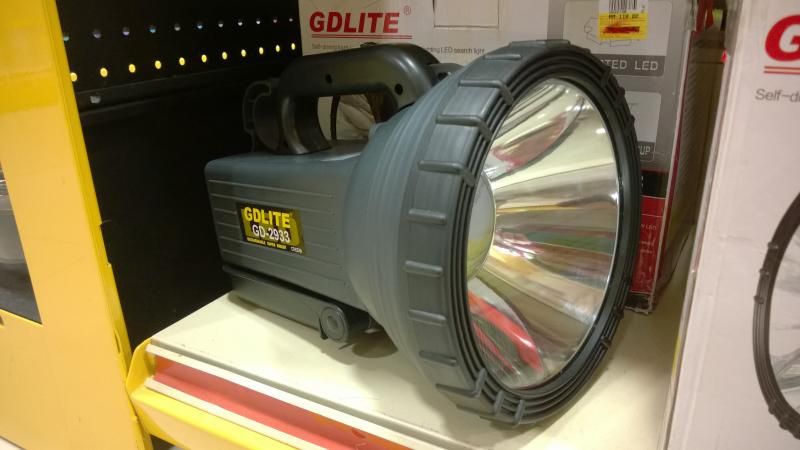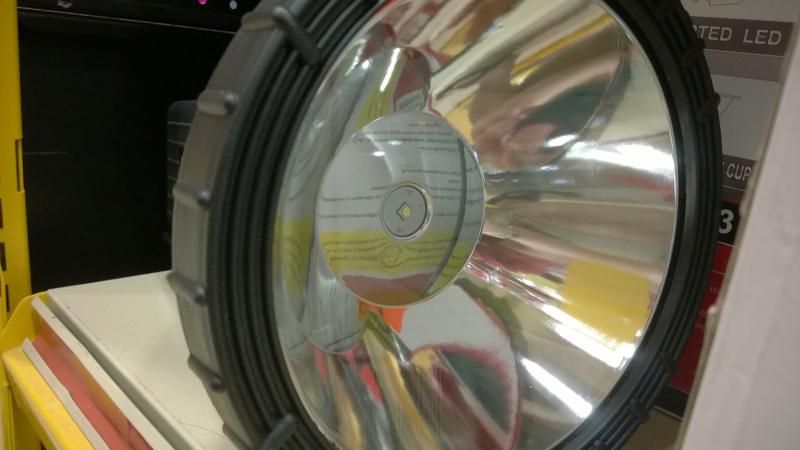 I am still thinking whether I should grab one just for the fun, but on the other hand I am worried about it having poor/no heatsink.