TrustFire TF32650 6000mAh (Black-red)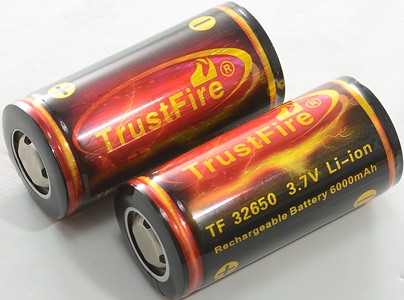 Official specifications:
Model: TF32650 6000mAh
Memory Size: It has no memory effect
Refills: Supports up to 500 recharges
Protected: Yes protected with PCB
Capacity: 6000mAh
Dimensions: 3,2 x 6,5 (diameter x height)
Weight: 138 grams



This LiIon battery is about D cell size (It is slightly longer), this makes it four times a 18650 in volume.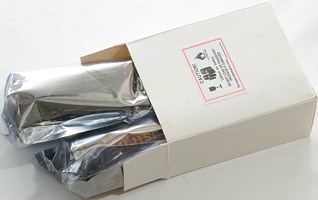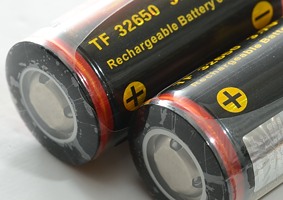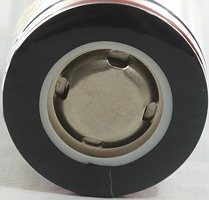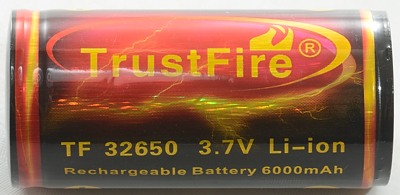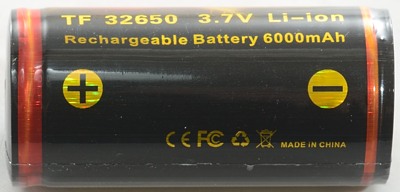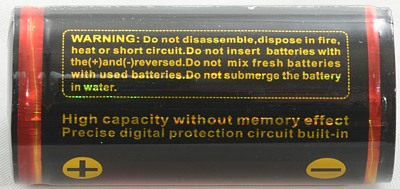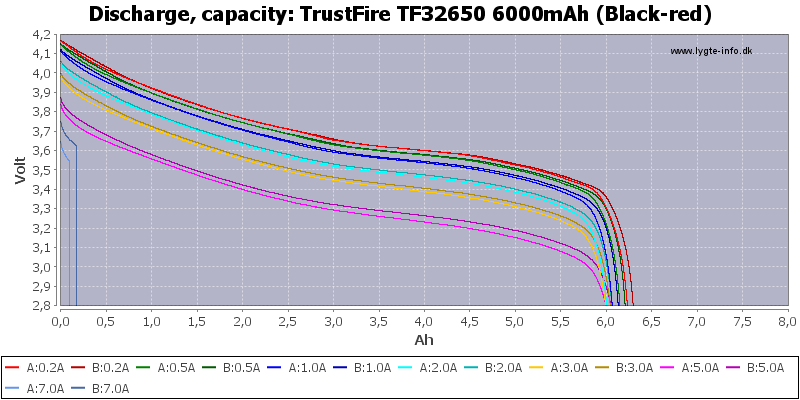 The battery has the rated capacity and the two batteries do track fairly well. The protection does not allow 7A continuous current draw.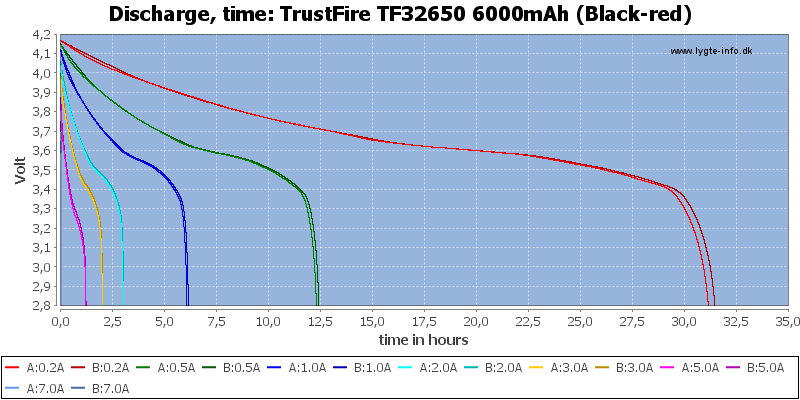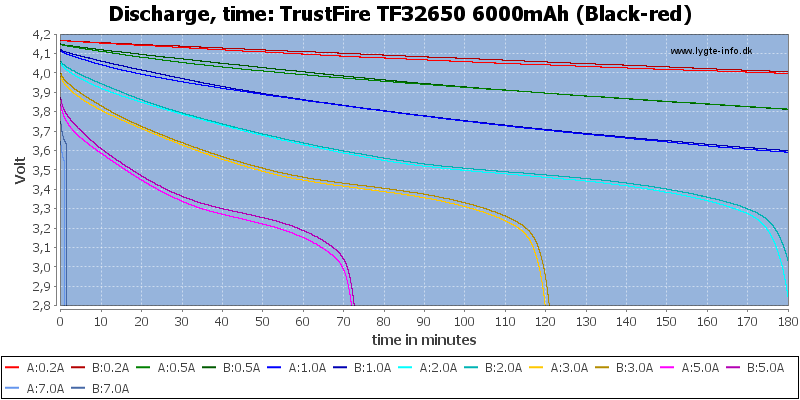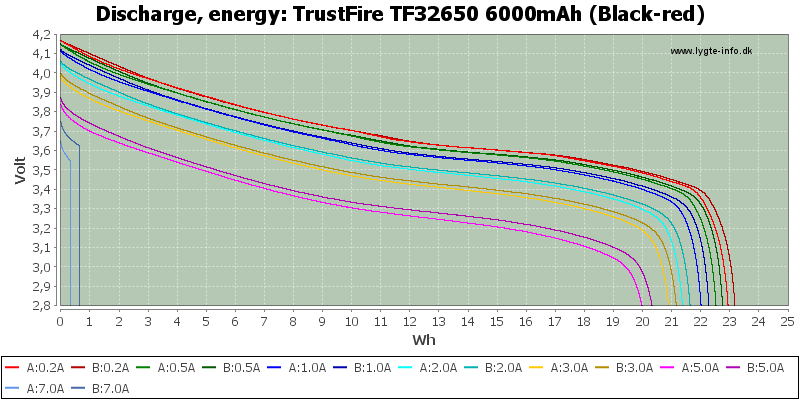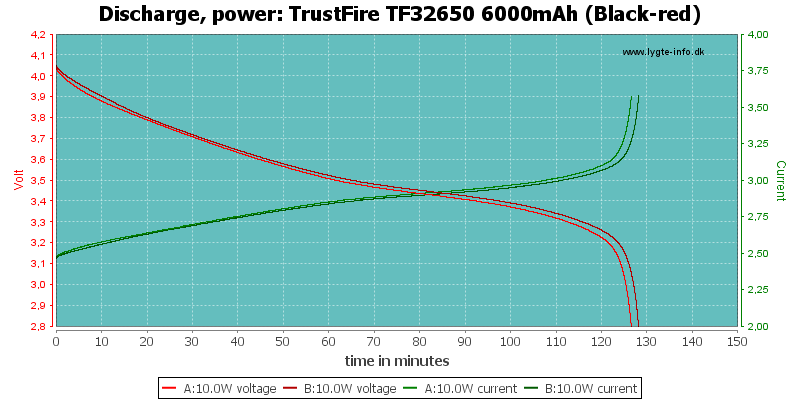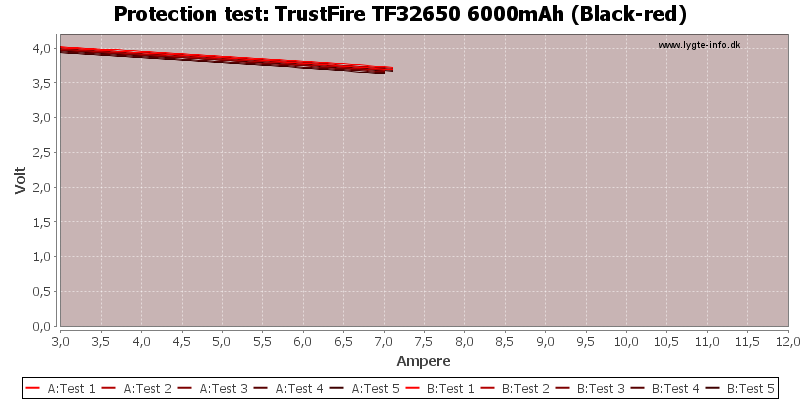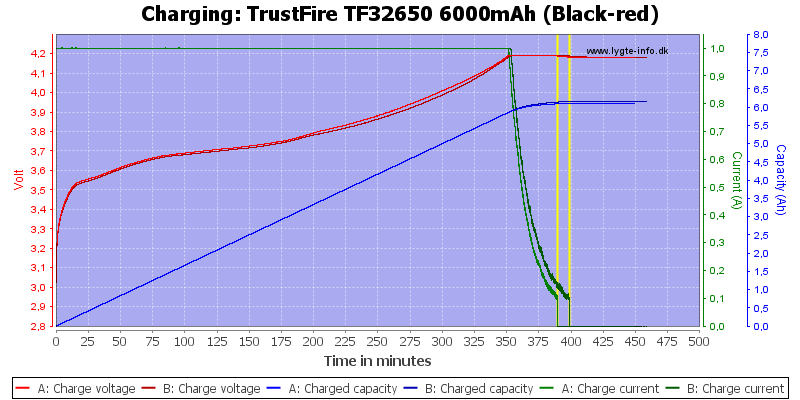 Conclusion

Like 26650 batteries the voltage is higher on this battery and it has a bit more capacity than the best 26650, but at twice the volume.
The actual performance is acceptable, but using 3x18650 in parallel would give more capacity using about the same space.



Notes and links

Not many LiIon chargers supports this battery size, some possibilities are Xtar VP4 and Enova All-80.

How is the test done and how to read the charts
How is a protected LiIon battery constructed
More about button top and flat top batteries
Compare to 18650 and other batteries
Compare to 26650 and other batteries