Email is coming  with tracking. My email is: hbk.rey "at" hotmail.com. Check your mail after 10 mins.
now it is:22:25. GTM+8. June-9.
PLEASE NOTE: 
I shipped the packages to the shipping company,which is in shenzhen, another city. It might take 2 days for delivery and their handling, and another 2-3days for post office to pick up and then they should be track-able.
So tired,I'm gonna shower and sleep, will upload some pics tomorrow.
Nice day.
------------
Ready to ship. Will email you the tracking number tomorrow.  
June-8
-----------------------------
Shipping could be on Sunday or Monday. (Just one knurling is unfinished)   Tracking will be sent by PP email.
Special for some OCDs, if you can't stand with the clip "not lined up".  New batch is slower.
Please PM me so that we can delay your shipping, it will be about 5 days after 1st batch of shipping.
Please also state which clip do you prefer, Hole or Slice?
2015-6-15 Friday.
-----------------------------
Finals are here, in Ti.   Earlier samples are made of steel.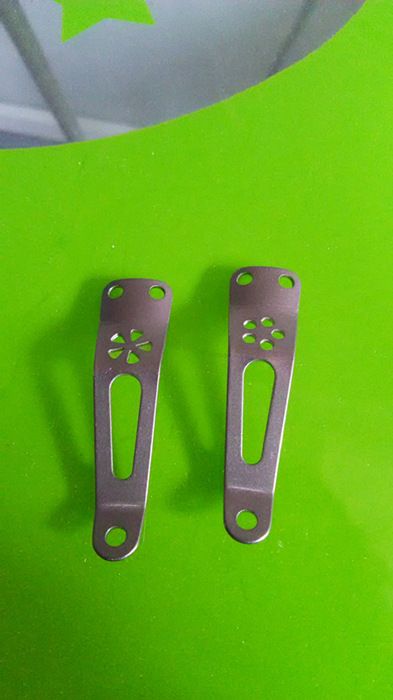 --------------------
May-26th
1. Head part is done, now the middle tube and tail.  
2.New pure copper pill fits S2+ 18350 version.
3.Half of the retainers are in brass. Shipping will be random.
4.See the 4th picture.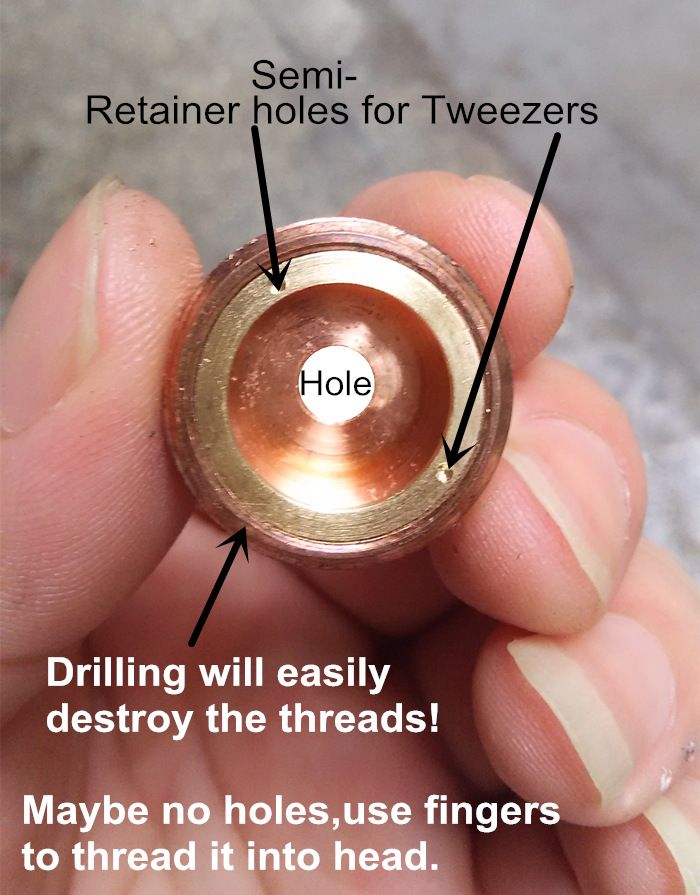 ------------------
19th-May
Copper is softer than brass.  When we drilled  2 semi-holes on the retainer,(use tweezers to thread it into pill)
some of them expanded,and did not fit the pill thread anymore.
I'm thinking to change the retainer to brass.   or press fit and soldering?
-----------------------
Weekend good news. 16th,May.
Clip arrived.  and new material for host also arrived,Will go to the CNC shop soon.
It is 0.8mm, still feeling tight.  Thinking to make it in 0.7mm or reduce the bending angle degree.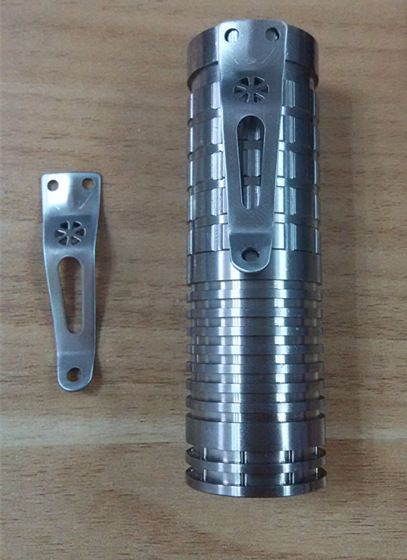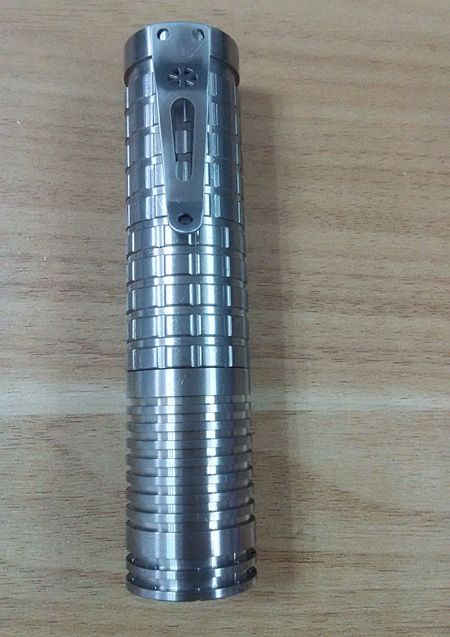 --------------------------
Tested yesterday, 25mm outer works fine. But it doesn't fit 18350 S2+ aluminium reflector anymore.
It is 20.5mm,a little bigger than the 20mm 10507.  
Can you easily get 20mm diameter or smaller aluminium reflector or optic (for single emitter)?
Or shall we make the out in 25.2,25.3 mm?
11-May Morning.
---------------------------
BAD NEWS UPDATED. 
This week, we've been ordering 25mm material and making the final sample to confirm.
Everything works fine except the head. A little too thin for Tritium holes. Failed.
We might have to change back to 26mm diameter again.  
8th-May
-------------------------------
Order Thread HERE    Ti Clip Interest List HERE
The tube is finally done, before the holiday. (It was supposed to be on Monday.Sadly the machined shut down)
EDIT: Will post it on other forums to get more orders and make it a cheaper price.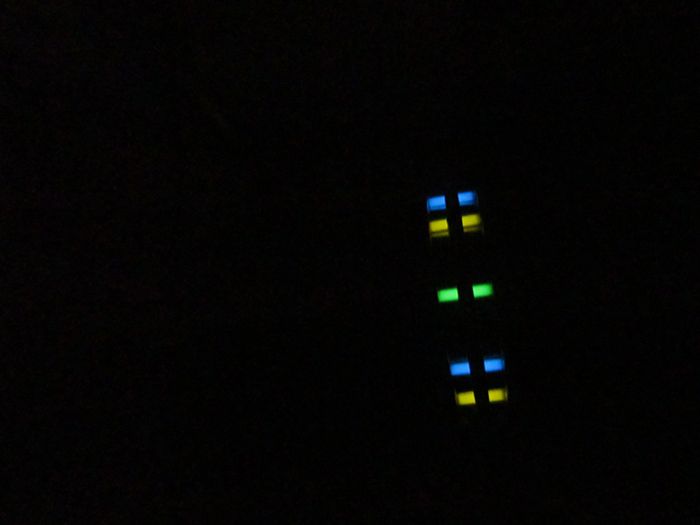 2015-Apr-15
The LED works fine,just waiting for the driver.  Thinking to make it 4.5A.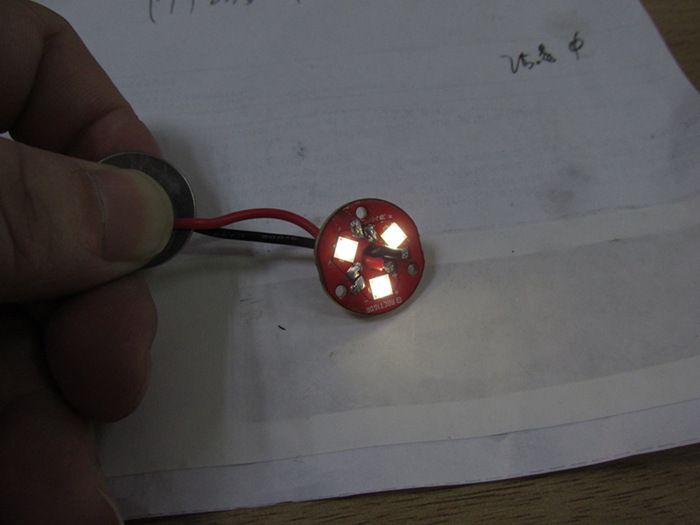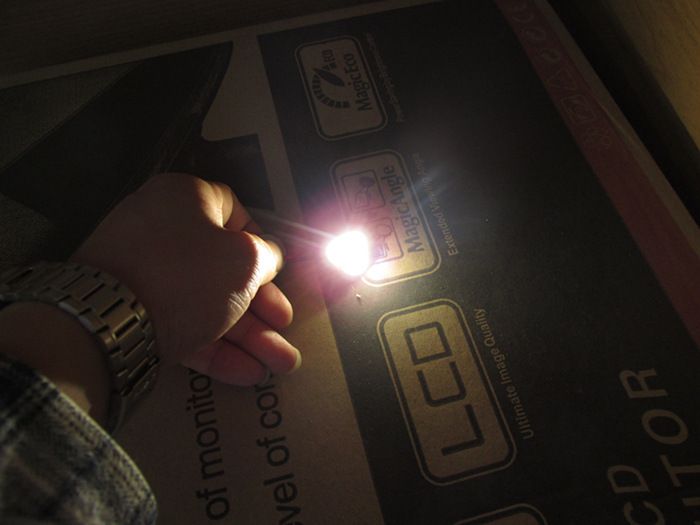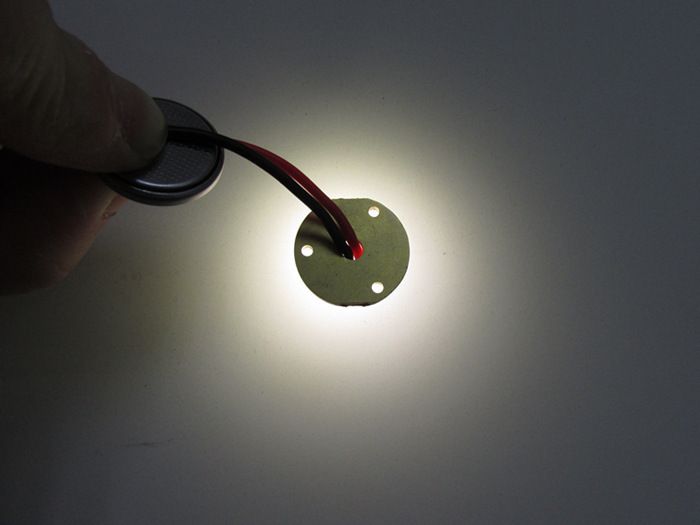 2015-Apr-11
Just went to the factory, sorry for the photos. I did not take the camera with me.
Only the button carving is left. will be ok tomorrow.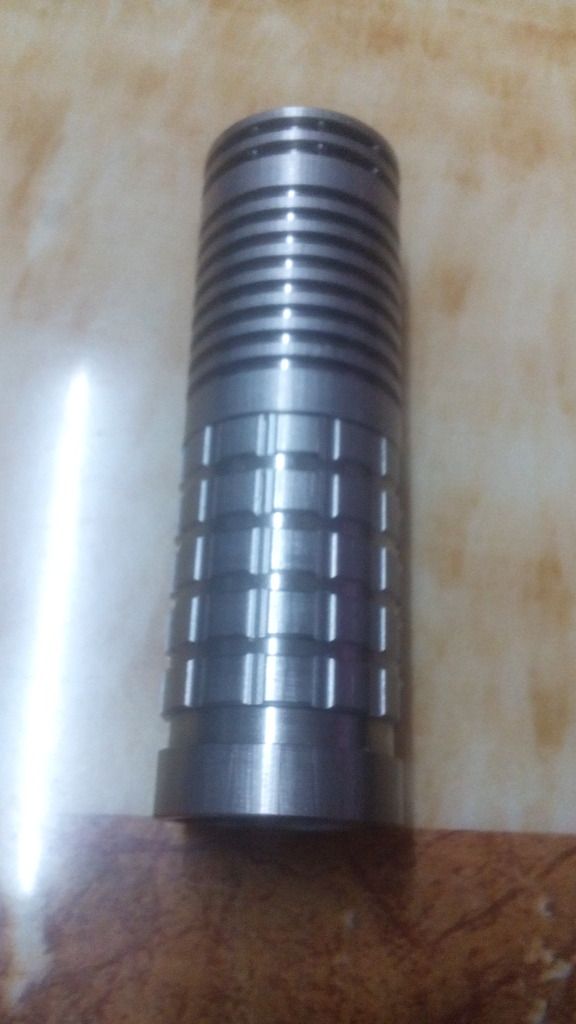 2015-Apr-9
The noctigan and lens arrived.I went to the factory this morning,it's almost done. The new looking will be released this afternoon and assembled very soon.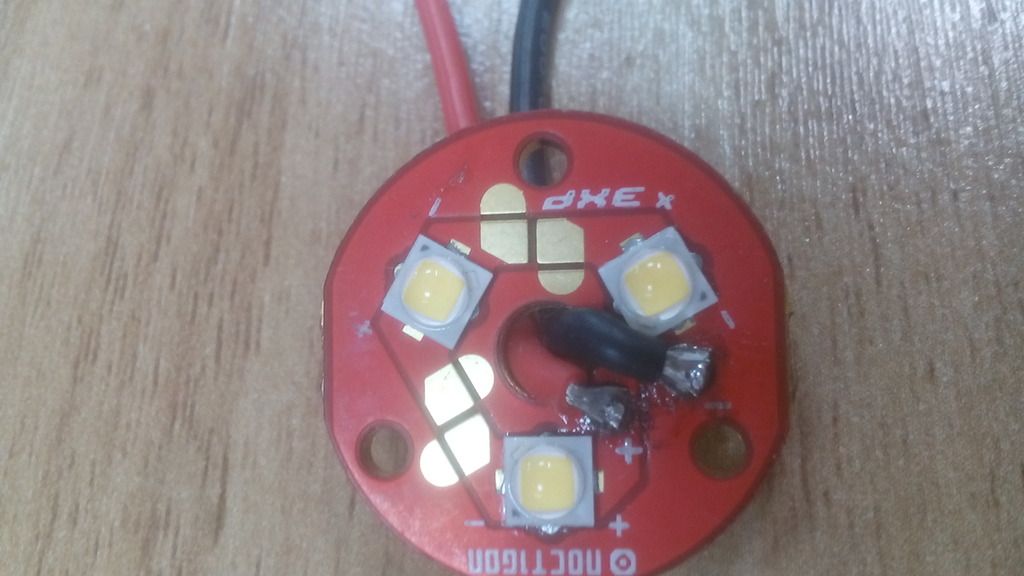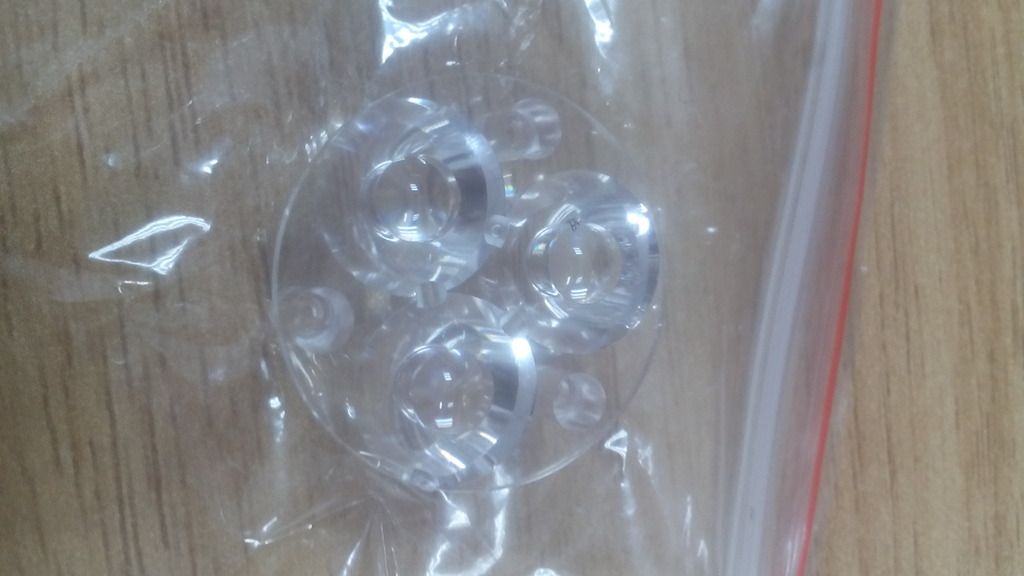 2015-Mar-30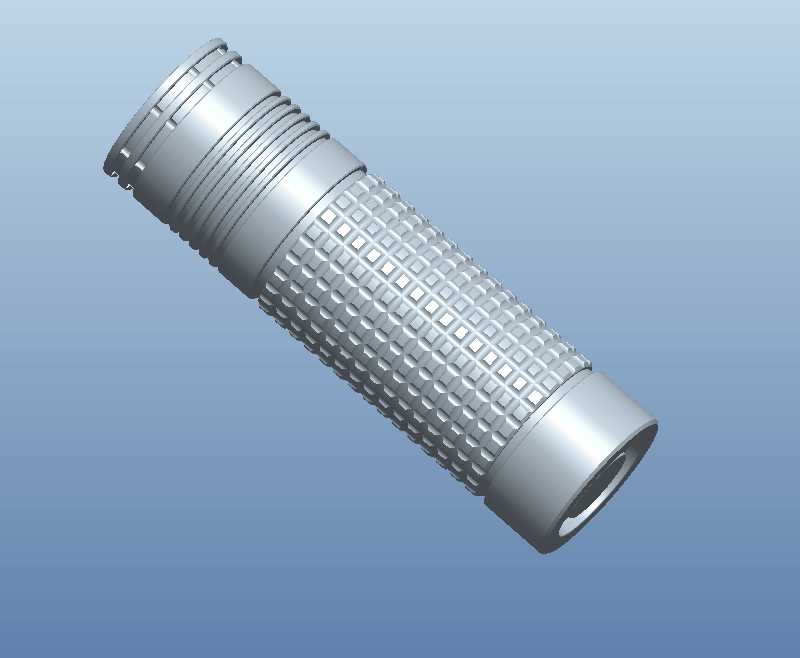 2015-Mar-28
Morning: Almost there.    Only the carving is left.     
Afternoon: Got it on fire.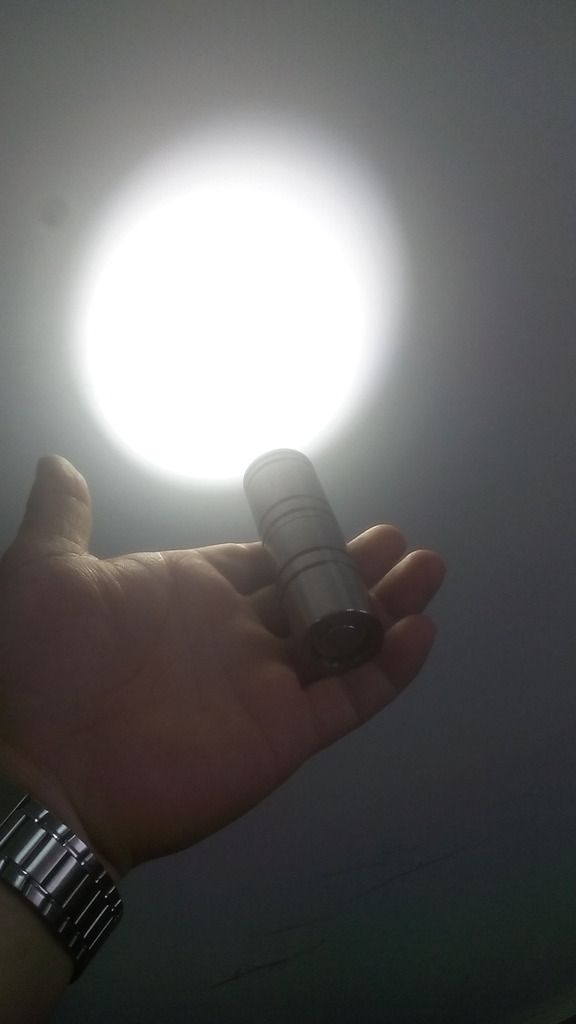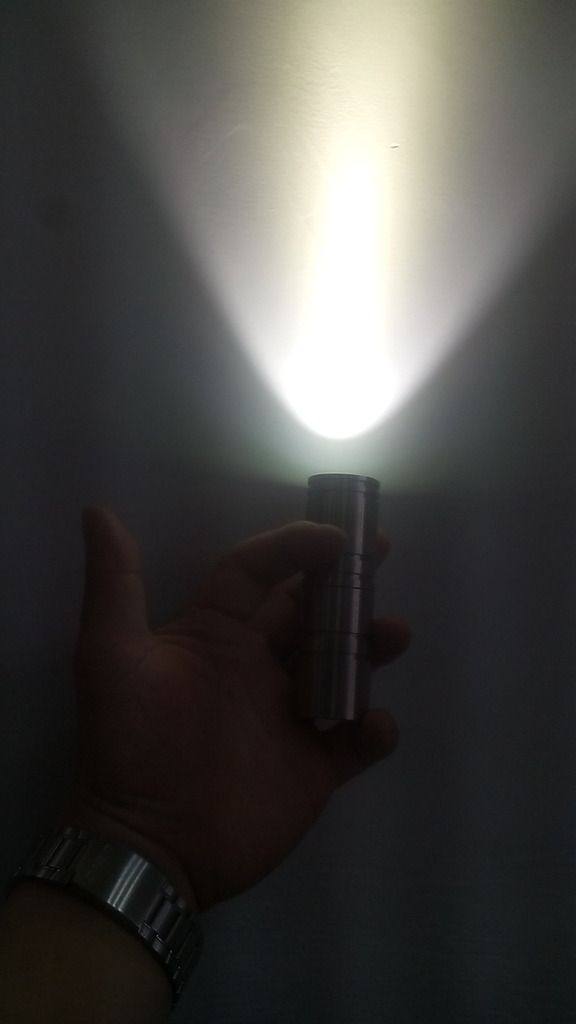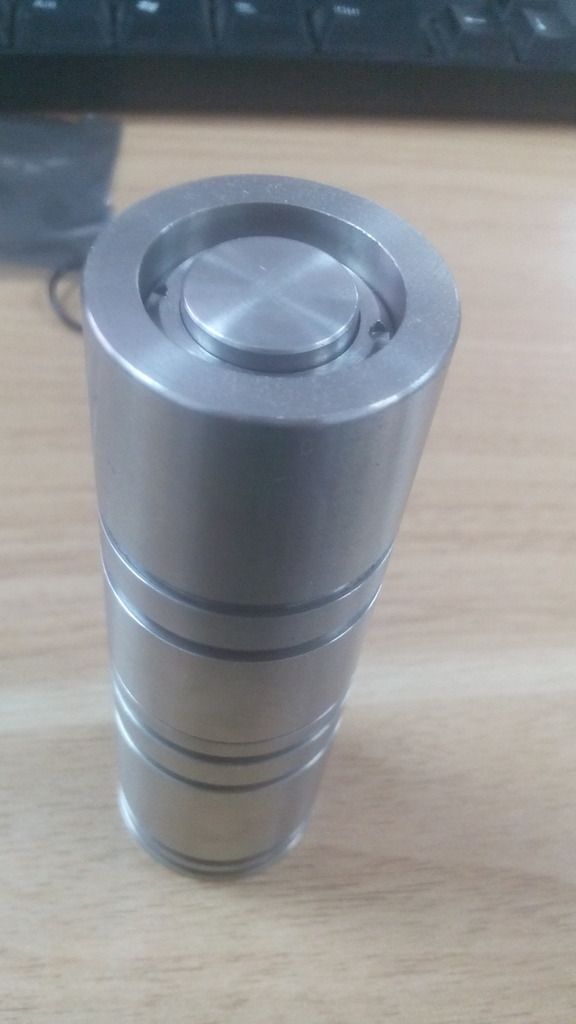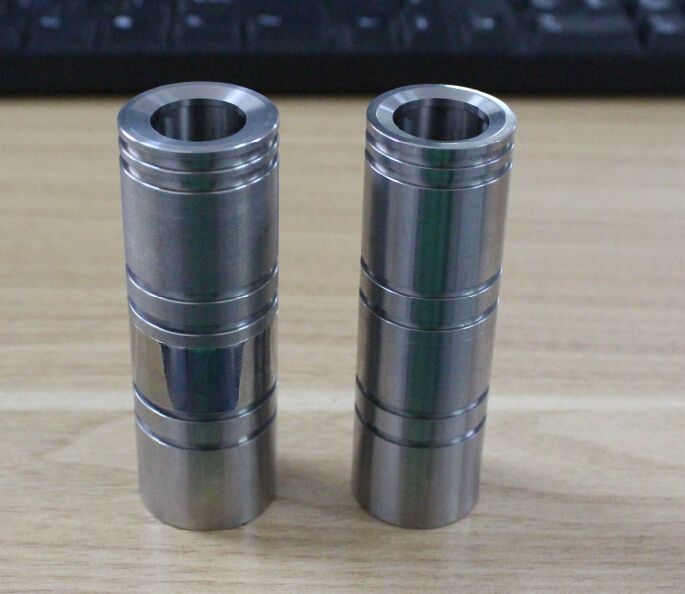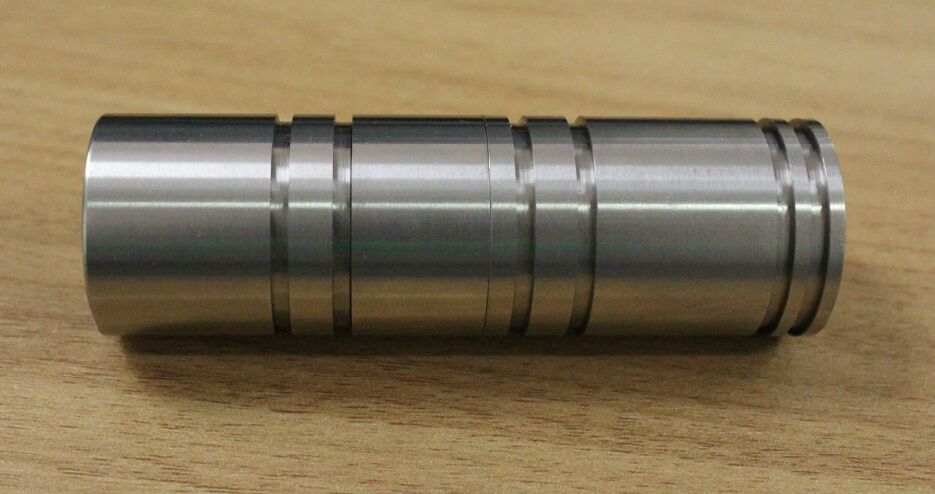 --------
2015-Mar-27
Sorry to keep you so long, never stopped working on it. 
The proper material is really hard to find. especially when we changed to the new "teardrop design"
Here are some pictures of the semi-finished.
We're using the 30mm dia solid Ti tube.   inner dia--21mm. thread--1mm.  Thickness--3.5~4mm.(for the teardrop and Trits.)
The lens, we(you) can use carclo-10507. LED--Noctigon triple nichia or XPE2.  
Driver: 17mm FET (or other suggestion?).
The Battery, I think we have to give up on the 3 tubes plan. That cost too much.
not worthy it budget.  According to the dia and size, I want to make it in 18650.
 a 18350 will look too shorty and fatty.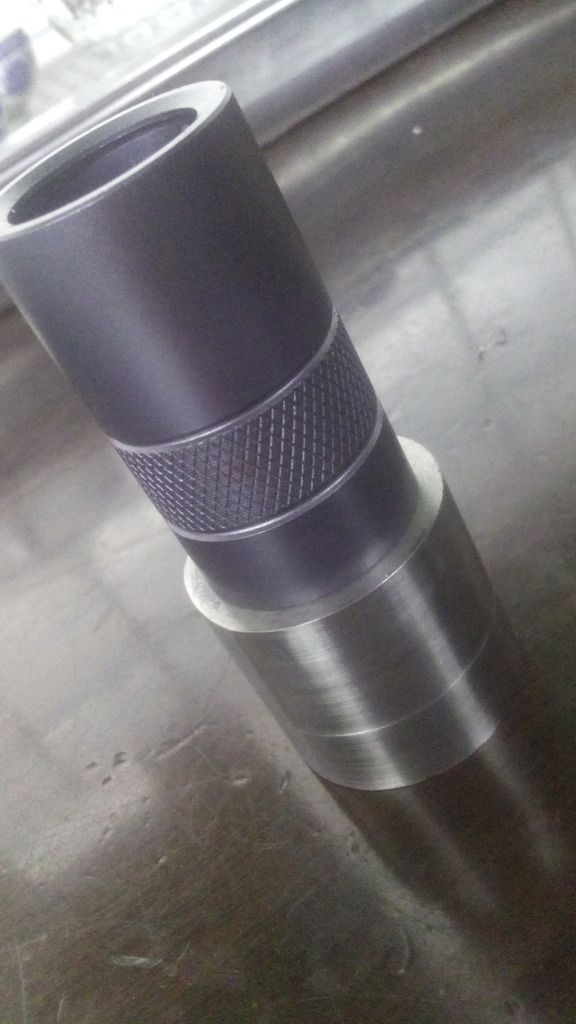 2015-Mar-10
It's already in the workshop now, I think we can see it tomorrow. 
Do you also think a clip is necessary?
--------------
2015/Mar/5 update
Ignore the body, where can you get these parts?  pill,reflector,lens,etc.
Yesterday I went to the CNC factory ask them about the sampling. But I then realized this point.
Do you buy directly from Convoy or remove the parts from your S2+ and assemble them to BLF Ti?
I tried several ways to contact Convoy, but they don't sell these parts separately. 
Another thing, any suggestion on the slots (where) for tritium?   normal size is 1.5*6mm. 
I also want to make the button in Ti. A clip also?  magnet inside might be better. what do you think?
The knurling is also pending.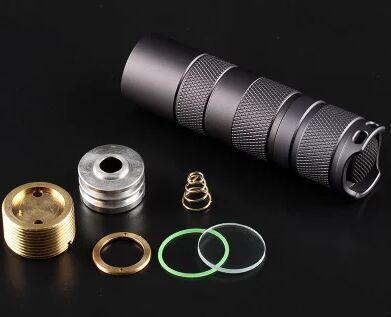 ------------------------------
-----------------
1st,Feb,2015
Any further info will be updated here. In case some people missed the post.
1.Host will be Convoy S2+(18650/116340),in Ti version. (only bare host)
2.I might try to get some parts from Convoy,so you can have an easier DIY. For example:
Kit A:comes with all S2+ parts. 
Kit B:comes with all S2+ parts except LED and driver.
Kit C: blablabla.....
3.Plan B with 2*15mm extensions,it will be 3$ cheaper than another 30mm and 45mm tubes.
with some small knurling,there wont be any matching problem. 
4. Logo with #1-100? or BLF blabla.... or everyone has a custom engraving? 
Best Regards
Rey
--------------------------------
This idea just came to my mind.And it really got me excited.
Group buy,custom light,host light are everywhere,but I hope there is a light that will be beyond all.
Nothing can replace its uniqueness and unshakable status.
Well,I'm talking about a Ti flashlight. I have contact in a CNC factory,they can help us to get very good price on machining.
Their design is free,but hopefully some member here is capable of "Pro/engineer".So we can have a 100% BLF made light.
They can provide a finished good,but I'm thinking to make only the shell,so everyone can have a special one.
You can choose your driver,LED,spring,everything. Sounds cool?
Appreciate for any comment.
I really look forward to it.
EDIT: A Ti AAA. examples here: Fenix E99 Ti, ThruNite Xmas Ti.