Hello everyone,
I'm offering copper triple p60 shells.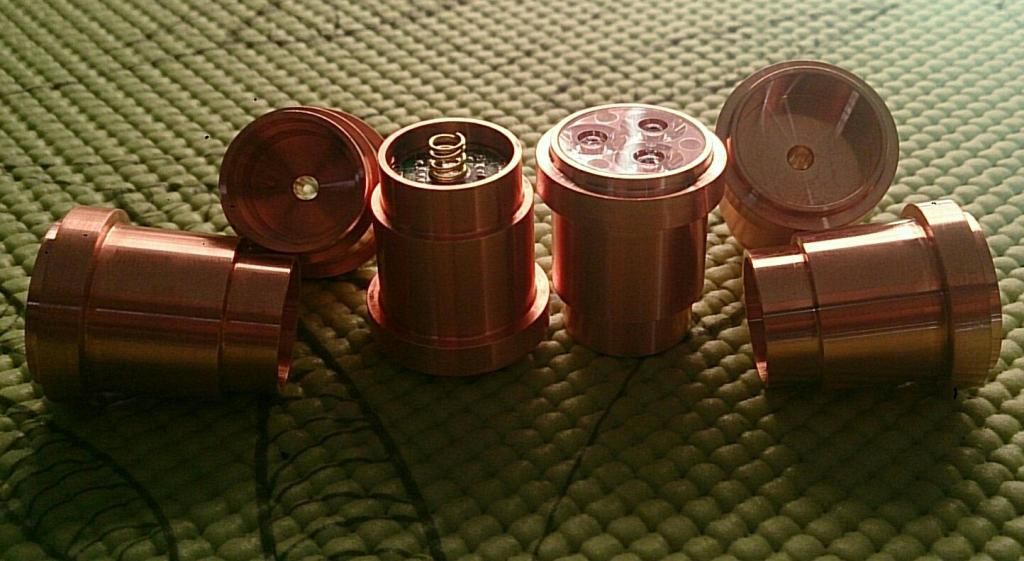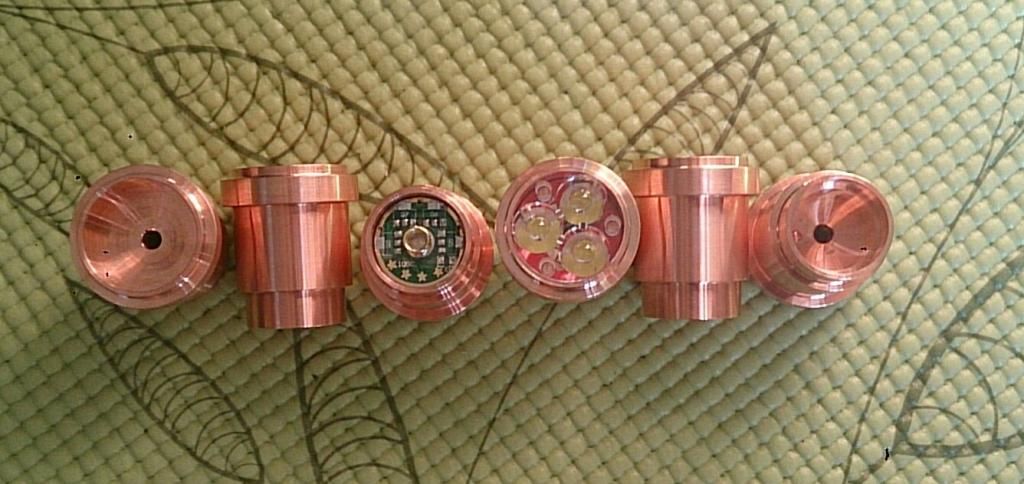 I have asked Mattaus if it was ok that I made these, he gave me the ok, they differ slightly from his. I had originally planned for a solarforce only type of shell, Matts design was universally best so I went with that. 
These

are

 the same dimensions as Matts' shells. 
These are for triples ie. 20mm carclo optics and 20mm noctigon, or similar thickness

MCPCB

. 
17mm driver hole with recess for potting components. 
These do not have a ground threaded hole and screw. 
These  have a small divot to allow you to solder a wire for a ground. 
No large outer spring included. 
Cnc machined in a professional shop. 
These are being made for me. I'm offering here because I know some people missed out on Matts. 
These are for the shells only. Complete made to order triple dropins will be available in a few weeks on my thread. 
40 are available. 
There's a possibility I'll have more made. If this happens it'll be a bit cheaper through the company I'm using and silver plating may be a possibility. Or reduced prices. 
It's expensive here, to silver plate, because of the flat rate. 
Price will be 40USD for one, and 30USD for any additional. Extra for tracking number. Paypal only please. Pm for paypal info.   
All packages sent via small packet air through Canada Post. 6-10 day delivery. 
22 left

Immediate paypal will be shipped the next day.
This will be added to another forum soon. 
Thanks for looking, feel free to ask questions or comment. 
Bushwhacked/Jeremy
—
P60dropins.com (just a redirect for now)