I tried de doming a XHP50, (i assume XHP70 is going to be the same) in short it failed.
like the MTG2 i can't see any bond wires, and like the XPL it has a white layer under the dome round the edges however unlike the XPL's white layer it has another layer of phosphorus under the white layer,where i see a glimpse of a gold bond wire..
i tried a petrol de dome and a de dome with heat and knife both failed but cant see why
with petrol de dome some of the phosphor floated off, (like if you do a petrol de dome on MTG2) and only 2 of the 4 dies light up.
with the heat de dome none of the phosphor came off, but no dies light up.
!
!
Both emitters
!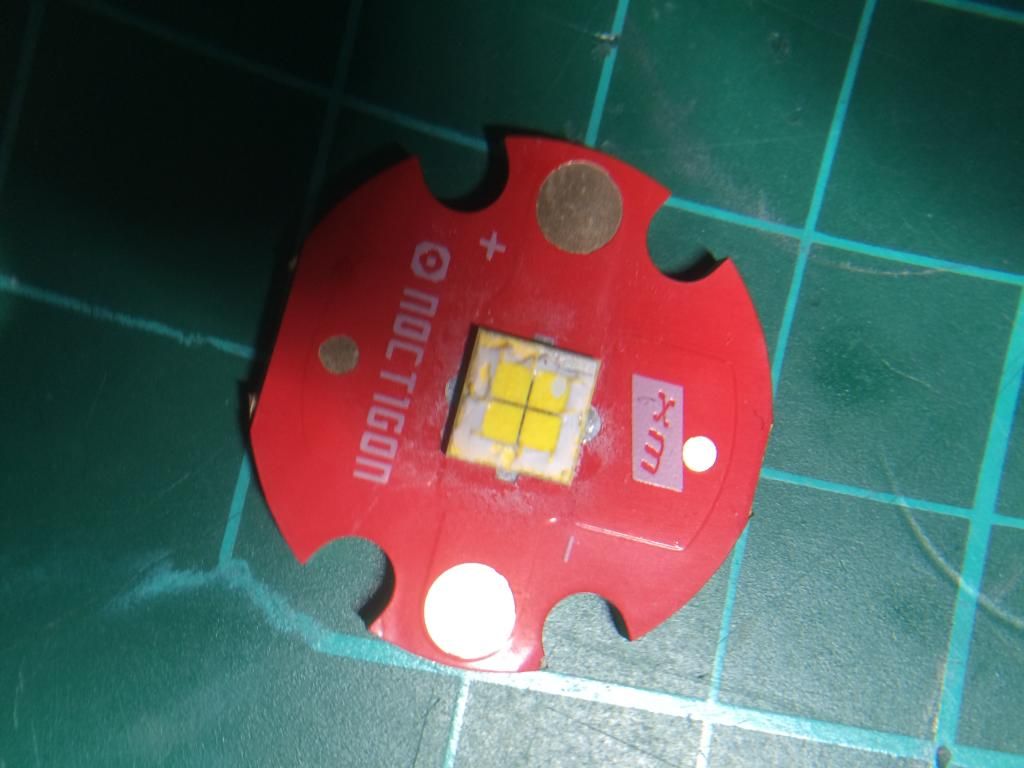 !
Petrol de dome
!
!
Hot de dome
!
!
working de dome
—
Custom builds | Modifications | Powder Coating 
Gallery: Instagram