Been playing around with my new OPUS BT-C3100 charger. Thought I would test 5 UltraFire BRC 18650 3000mAh (cough…cough) batteries I had laying around. I have never used them. They came with some C8s I received a few months ago. Figured they were crap, and decided to throw them on the charger and confirm. Here are a couple pics of the batteries: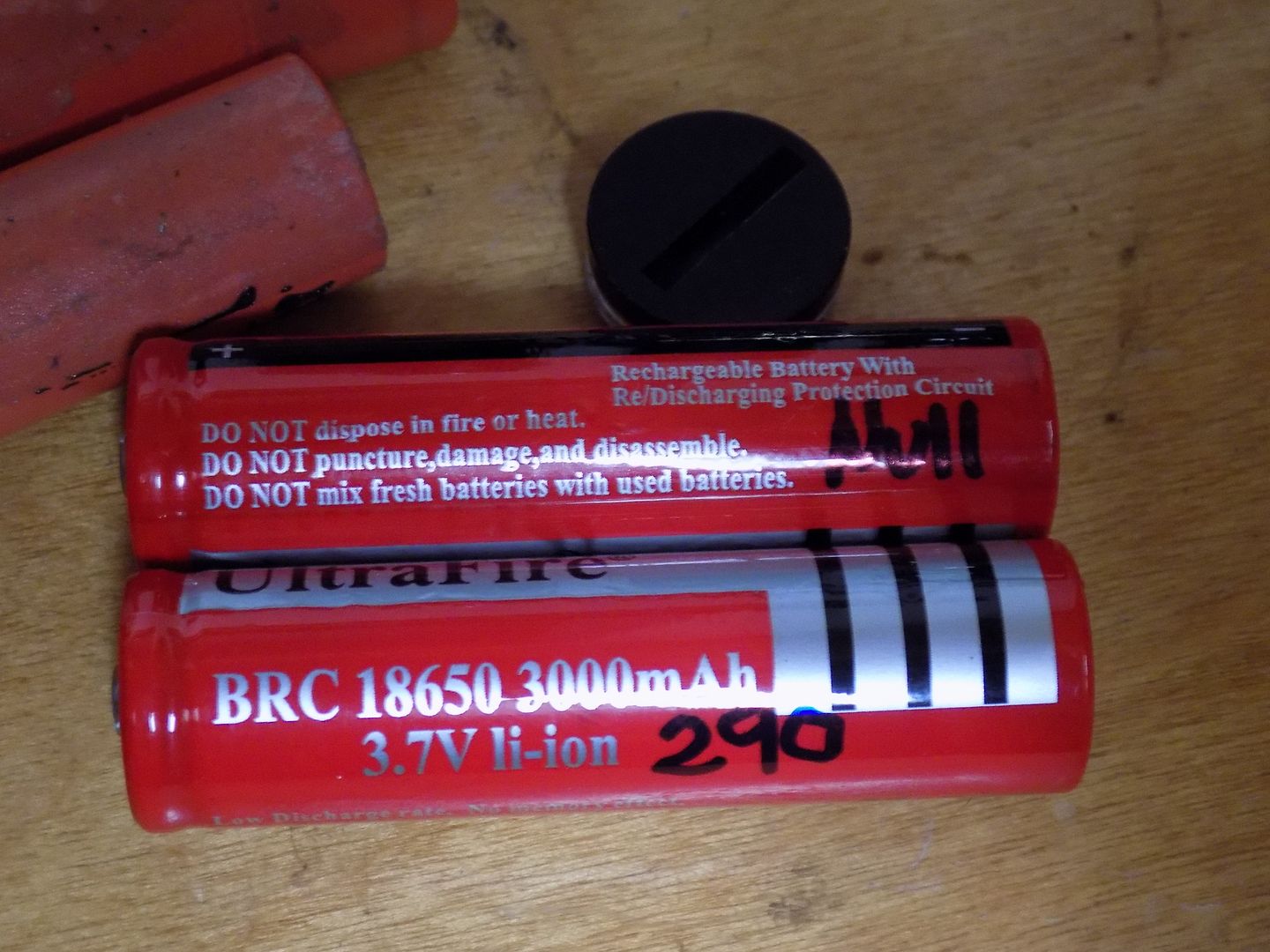 Capacity test results:
Battery #1: Null (completely dead)
Battery #2: 185mAh
Battery #3: 290mAh
Battery #4: 293mAh
Battery #5: 302mAh
I took the wrapping off of the "Null" battery, just to see if there were any markings underneath. Didn't find any.
Edit: So…I'm looking at my pellet gun over in the corner. Hmmm…
Kapow!
Well…not really.
Sorta looked that way. There was a small white powder cloud enveloping the battery as the pellet slammed home. Pics coming up…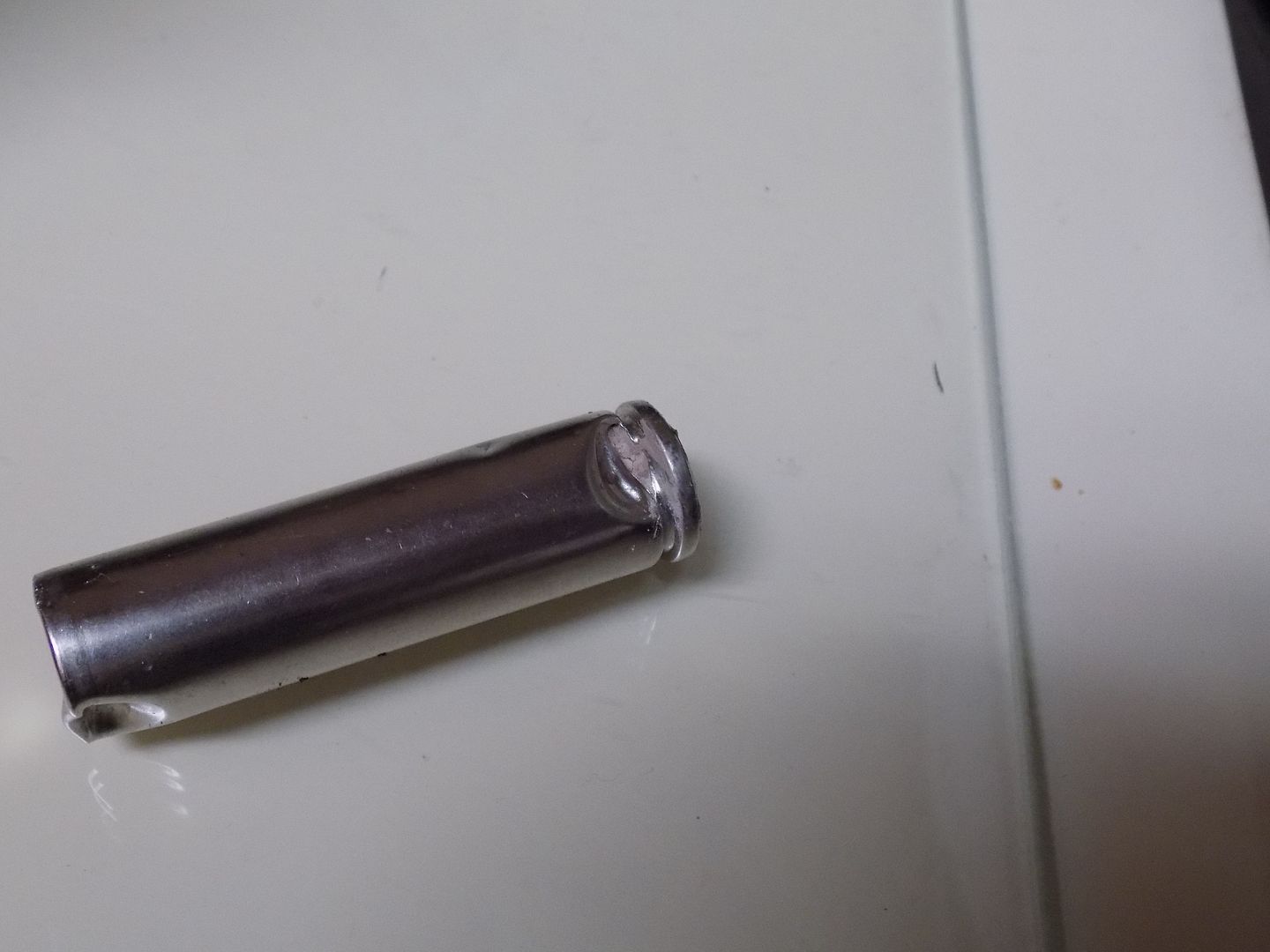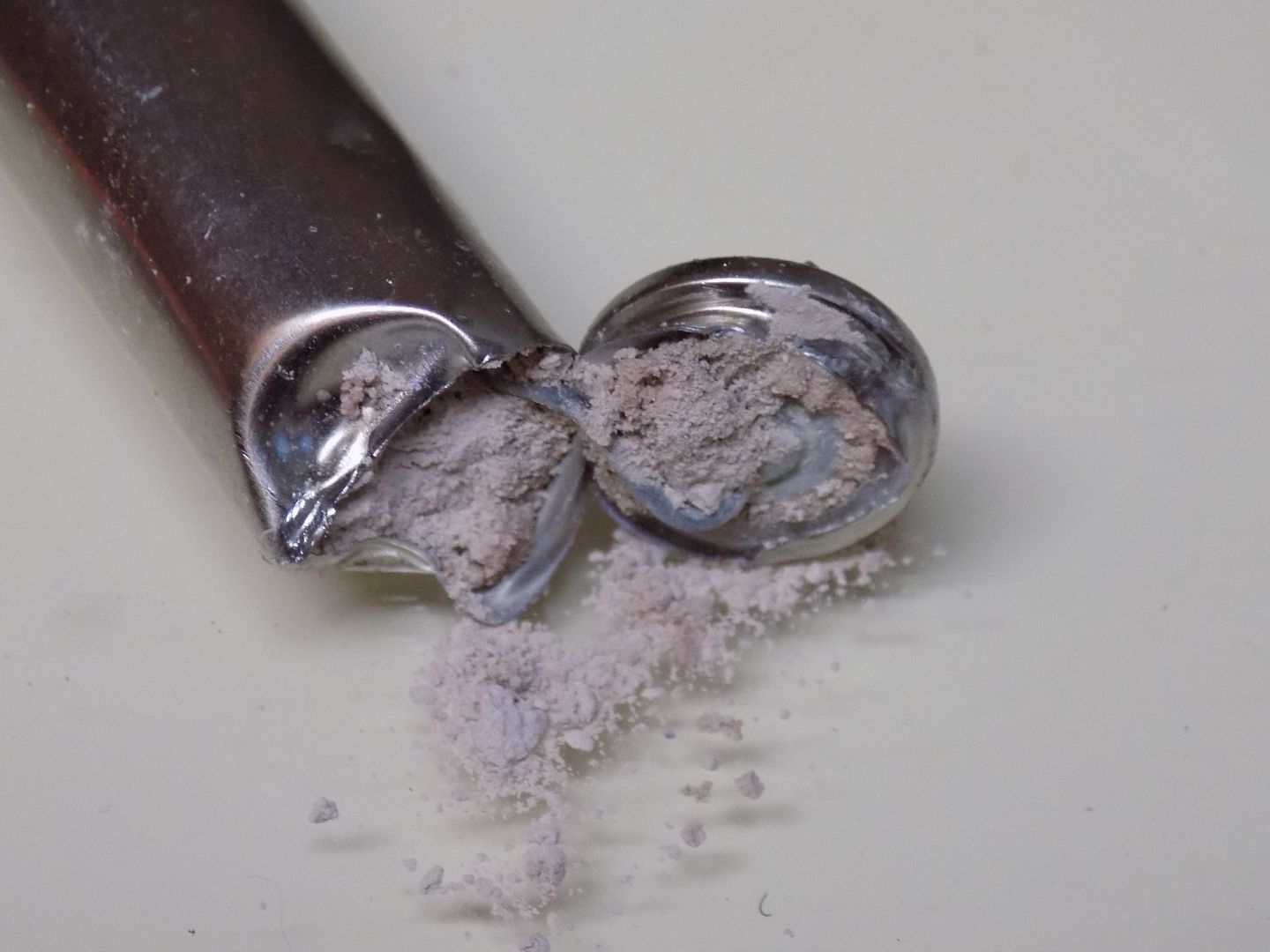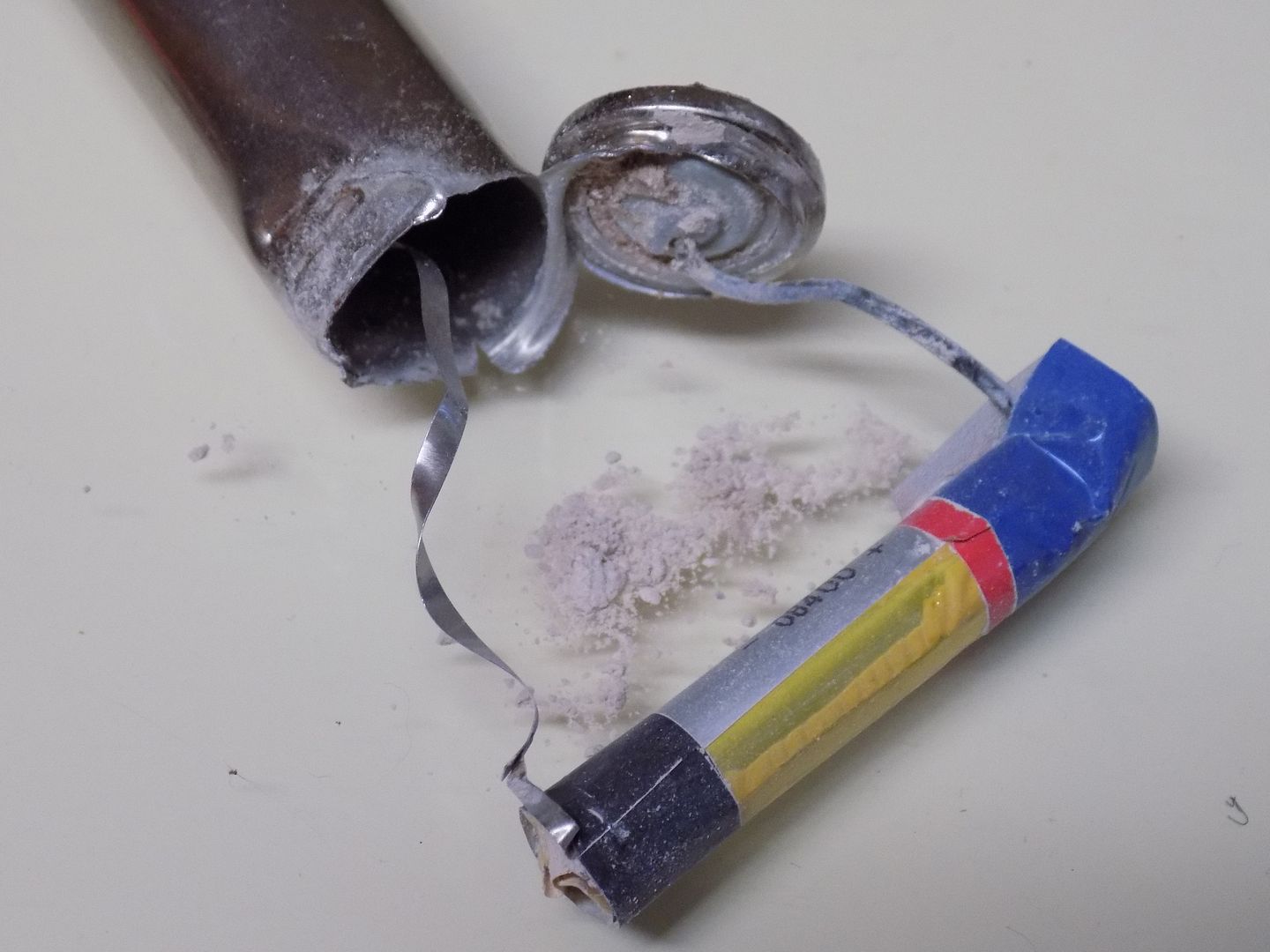 "08400" printed on battery.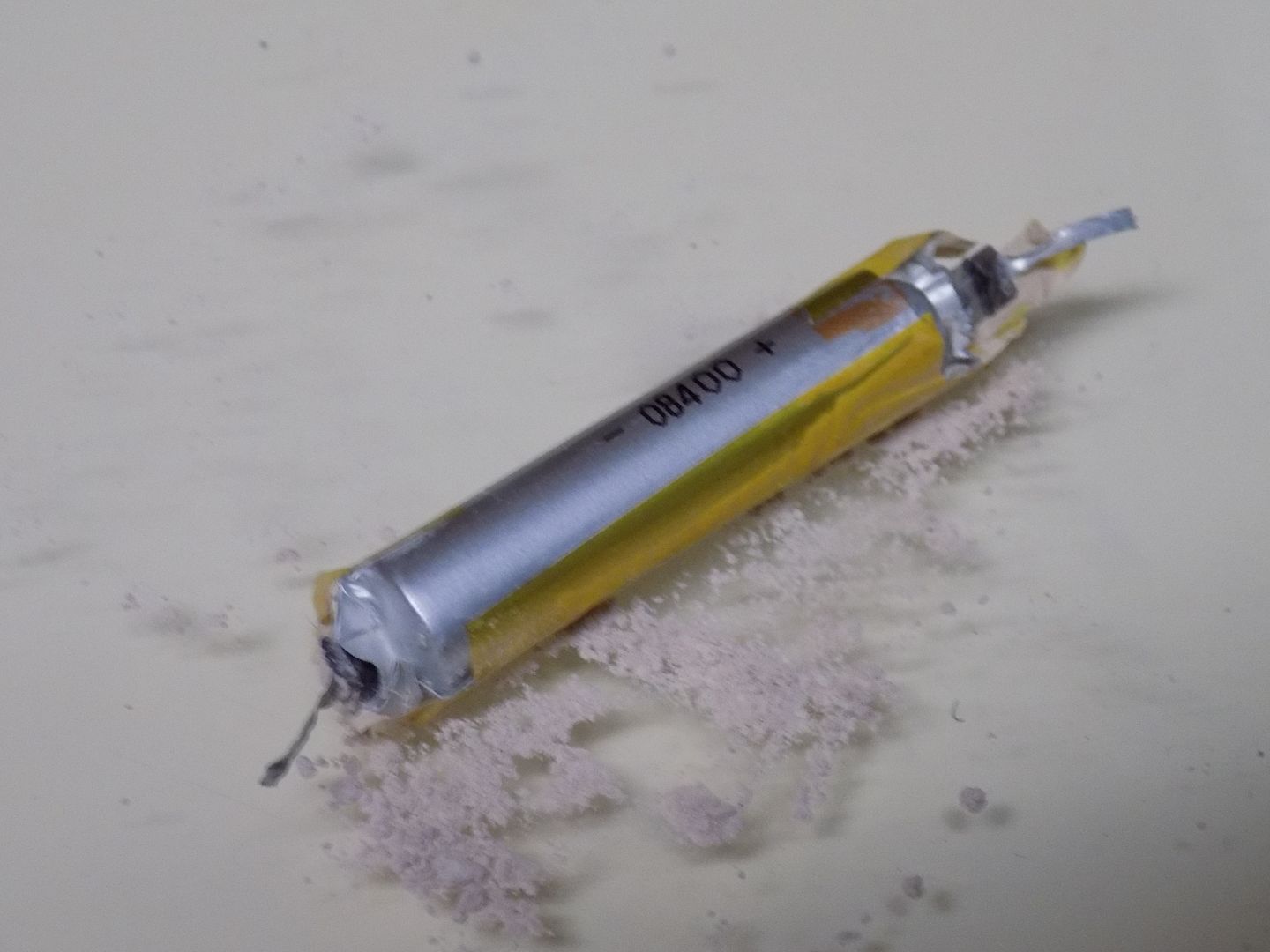 OK…that is as far as I want to tear this apart. Looks like an 08400 Li-Po battery?
So…the batteries are crap…call me Captain Obvious.
Edit: You'll notice that the UF wrappers claim "…with Re/Discharging protection circuit". Uh…nope. Zero protection circuit at all. At least on the outside…could very well be some sort of protection on the "08400" battery itself.
Edit: Teardown photos also added above.
krono
—
No one, after lighting a lamp, puts it away in a cellar nor under a basket, but on the lampstand, so that those who enter may see the light.
My Reviews: Ma