Fujitsu AA HR-3UTC 1900mAh (White)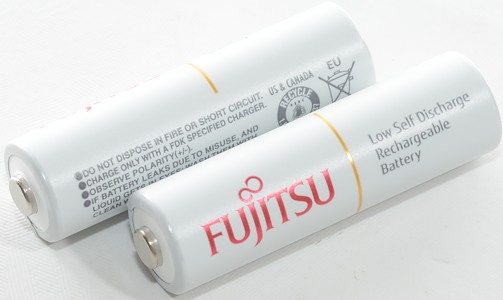 Official specifications:
Nominal voltage: 1.2V
Typical capacity: 2000mAh
Minimum capacity: 1900mAh
Low self discharge (LSD)
Retains 85% charge after one year, 70% after 5 years.
Rechargeable up to 2100 times.
Maximum temperature raise at different discharge currents: 1A:+1,3°C, 2A:+3,5°C, 3A:+5,9°C, 5A:+10,5°C, 7A:+15,3°C, 10A:+20,6°C
This is the long life version of the FDK AA batteries.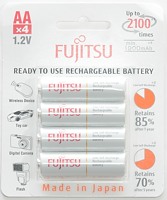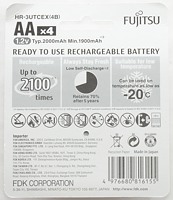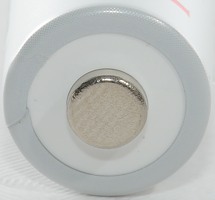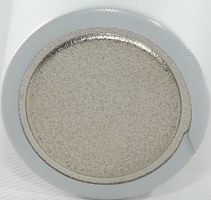 This battery has a very good performance, but I suspect it has been in storage for some time because the first cycle has less capacity than the second cycle.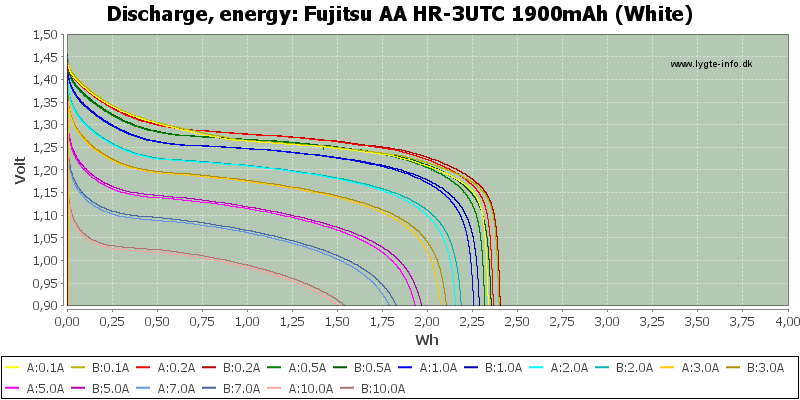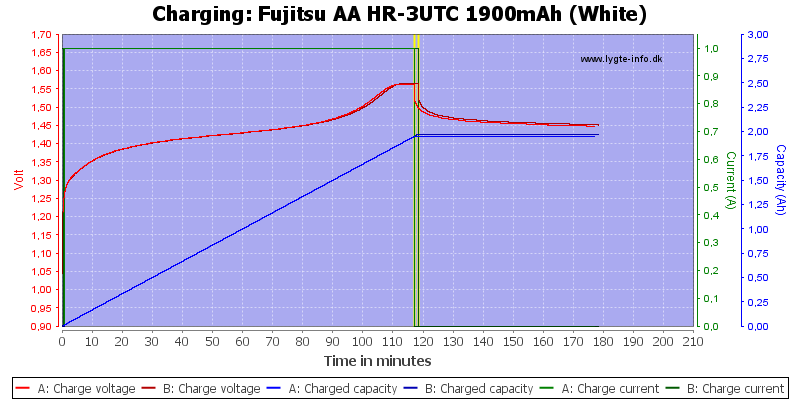 Conclusion
They are very good batteries, but you trade a bit capacity for the very low self discharge.
Notes and links
The batteries was supplied by FDK German for a review.
How is the test done and how to read the charts
Compare to other AA/AAA batteries: Alkaline/NiMH/Lithium