Hey everyone,
Well I decided to take the plunge and buy some "H-Cell" 18650 3200mah Batteries for testing. I had never seen anyone review these or even talk about them so I figured it would be fun to see what they could do.
I had talked to the seller and asked about their true capacity and he stated he had no way of testing them but he did use them in his flashlights and assured me they where top quality and lasted a long time.
So after about 6 weeks, my brand new? Batteries came in and where ready for testing. I tested them on my icharger 106b+ 
Internal resistance measured 241mOhms.... not looking good. My high quality cells have measured 90-140mohms. My trustfire flames came in at 193mOhms
They put out a whopping 741mAh at 1A discharge 4.2-3v cutoff and warmed up quite a bit even at this rate! So at this point I figured opening them up was in order.
No markings on the inner cover.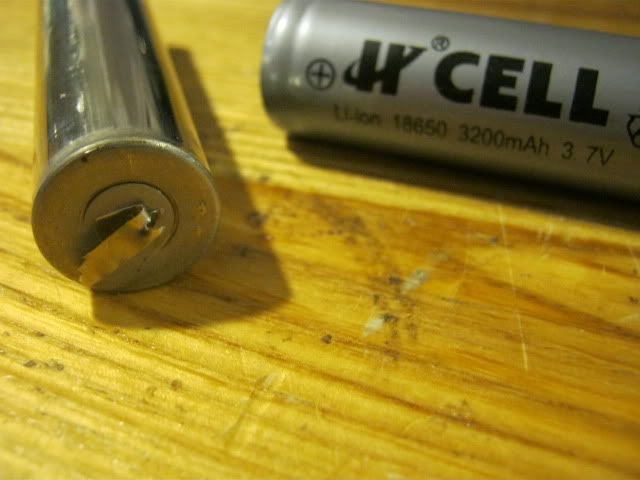 Very odd negative terminal. 

You can't tell from the pictures but the cell is very highly polished. Maybe to remove manufacturer markings? If you look close there is also rust on the + side terminal. About the only positive thing I can say is the wrappers are a little tougher than the Trustfire Flames. Anyway just another cheap  Cell to stay away from.