Feilong 32650 6000mAh (Gray)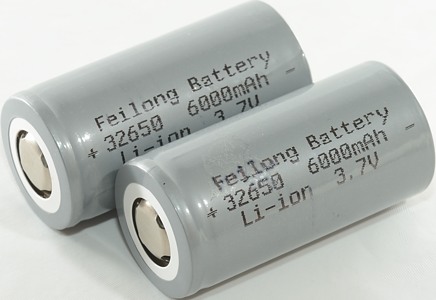 Official specifications:
Battery Capacity (Mfg Rated): 6000 mAh
Battery Chemistry: Li-Ion
Battery Feature: Rechargeable
Battery Form Factor: 32650
Battery Rated Voltage: 3.7 V
Brand: FeiLong

This is a very large LiIon cell, about D cell size, the capacity is higher than 18650 cells, but does not follow the volume, that is 3 times a 18650.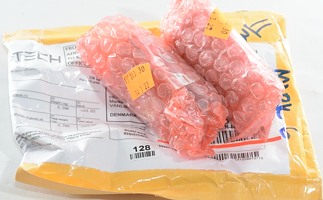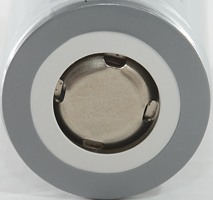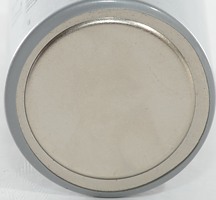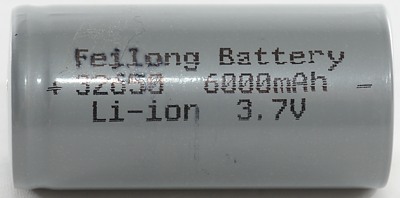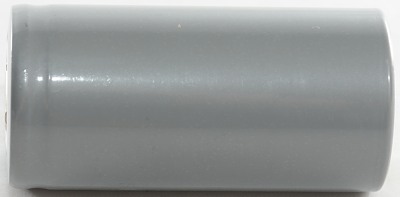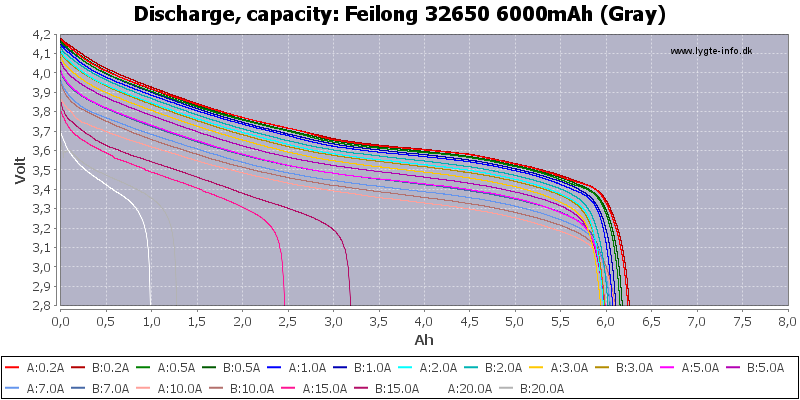 The discharge curves looks nice up to 10A, but the cell cannot handle 15A.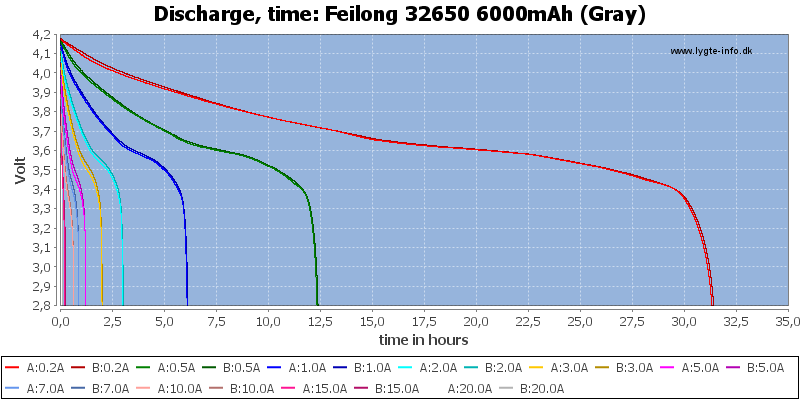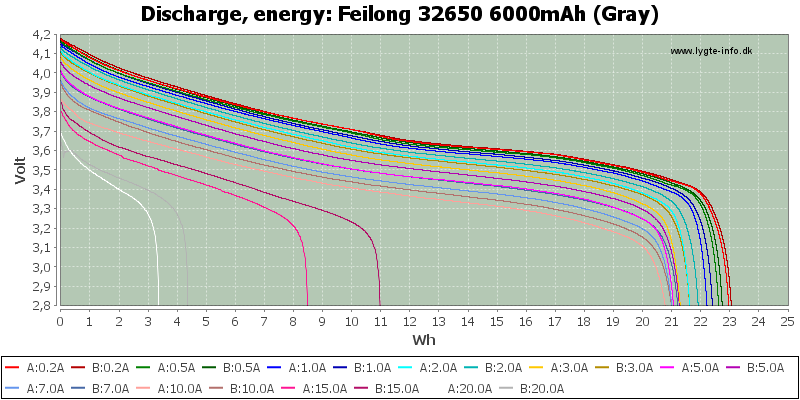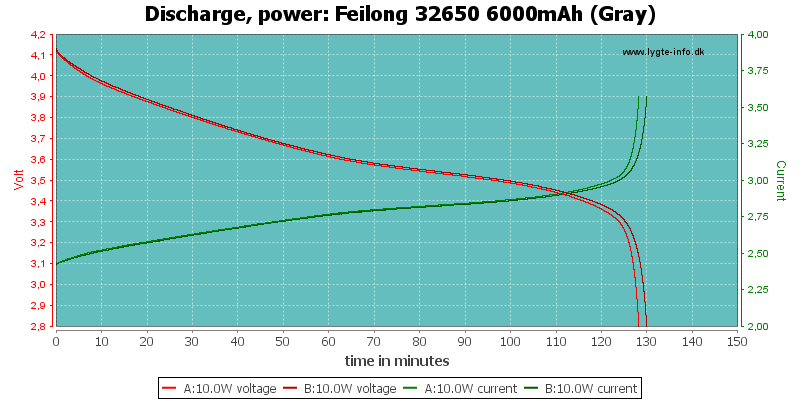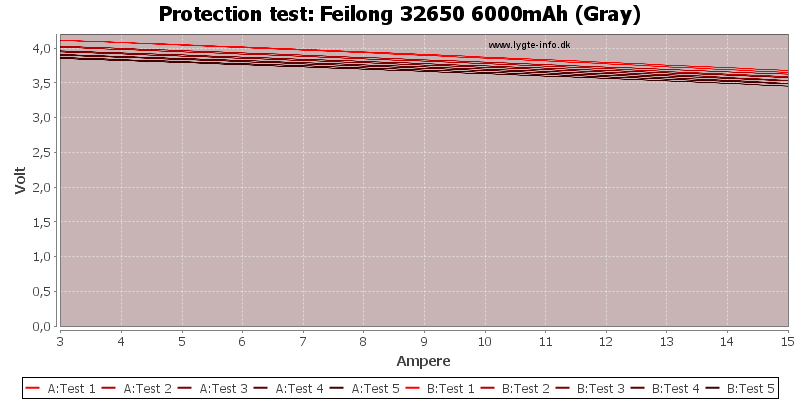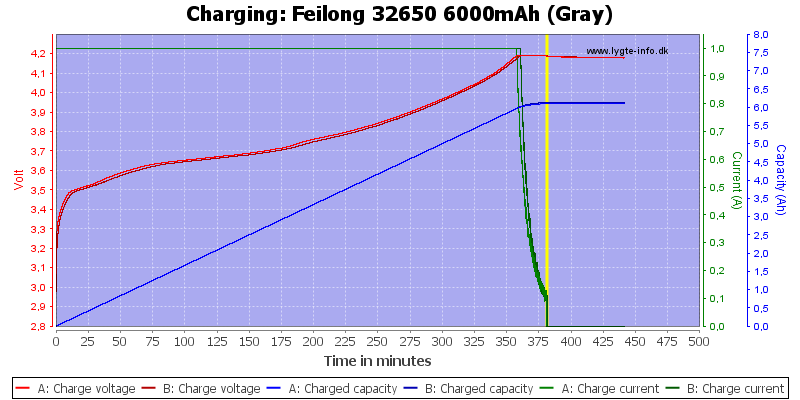 Conclusion
The cell has more capacity than any of the smaller LiIon cells and maintains a higher voltage during discharge. The price for getting this is larger size and more weight.
This is an acceptable cell.
Notes and links
How is the test done and how to read the charts
How is a protected LiIon battery constructed
More about button top and flat top batteries
Compare to 18650 and other batteries
Compare to 26650 and other larger batteries