Hi all,        AVAILABLE ITEMS MOVED TO TOP


EDIT:  HD2010 body extension is now FREE!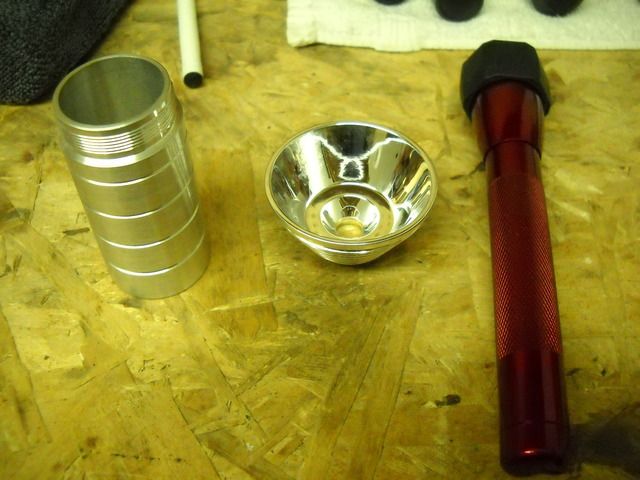 First item is a body extension for HD2010.    IIRC it adds 1 x 26500 length.


Fivemega Bi focal reflector.   IT has visible smudging on it.  
$7  SOLD

Red minimag.   Finish is still mint, but the incan bulb has one of the pins missing.   This would be great for Modding.  Perhaps one of Matches P60 type?
$4 (SOLD)
Set of 4 XML2 U3 emitters on 20mm sinkpads.    A bit of use but working.   I harvested these from a light being upgraded to XHP50.

Price is $11.99 shipped for the whole set (SOLD)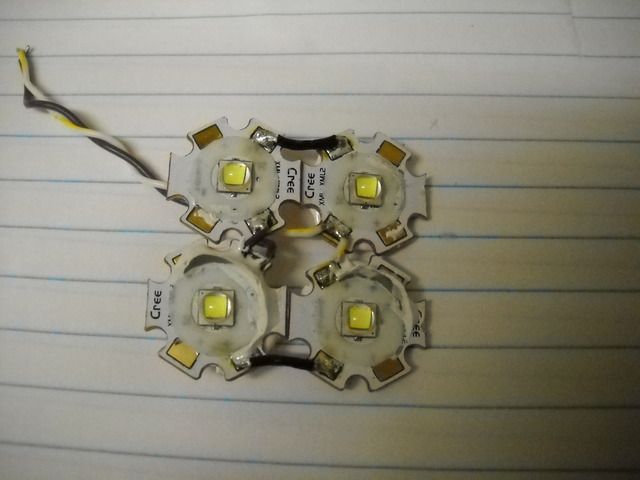 USA ONLY.    Shipping is FREE.     

PP is vesture_of_blood@hotmail.com


I have 4 extra DO1 bodies.    They are all in new condition.   3 of them come with everything just as it was from the factory, just without the head.    The fourth has no driver/contact board or emitter.

$11 each for the complete ones. (ALL 4 SOLD)
$7  for the one that is minus the driver and emitter.  (SOLD)

USA ONLY.    Shipping is FREE.      

IF anyone has a bezel and glass lens they want to trade I would take that for one as well.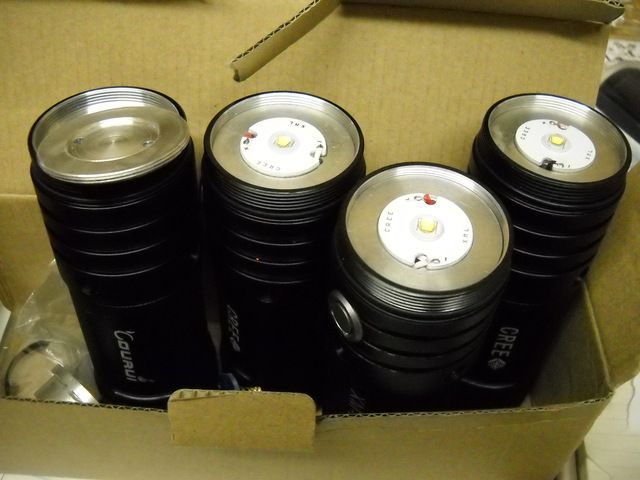 —
In Him (Jesus Christ) was life; and the life was the light of men. And the light shineth in darkness; and the darkness comprehended it not.
http://asflashlights.com/ Everyday Carry Flashlights, plus Upgrades for Maglite.