Panasonic AA eneloop lite BK-3LCC 950mAh (Cyan)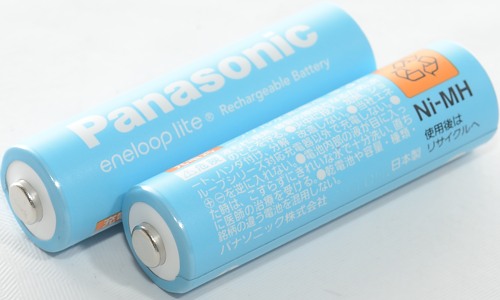 Official specifications:
Nominal voltage: 1.2V
Minimum capacity: 950 mAh (AA)
Rechargeable up to 5000 times
Low self discharge, retains 70% after 5 years.
Maximum temperature raise at different discharge currents: 1A:+1,7°C, 2A:+3,8°C, 3A:+5,6°C, 5A:+9,2°C, 7A:+11,1°C, 10A:+11,3°C
This is a low capacity AA cell.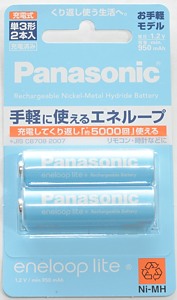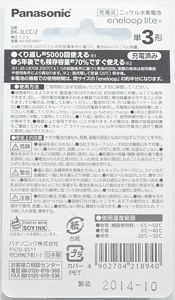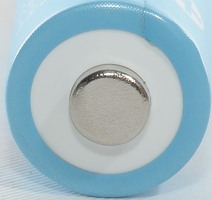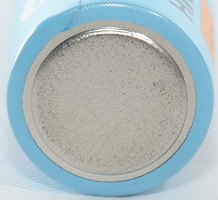 The capacity is low and it do not give the battery any extra current capabilities.
Conclusion
This battery is not very interesting for most purposes, but if it is cheap enough it can be used in low current devices instead of alkaline cells.
One advantage with rechargeables over alkaline is the lower much leak risk, but with the fairly low capacity it will have to be charged 3 times as often as alkaline must be replaced.
Notes and links
The batteries was supplied by CPF/BLF user ChibiM for a review
How is the test done and how to read the charts
Compare to other AA/AAA batteries: Alkaline/NiMH/Lithium