Panasonic AA Evolta HHR-3MVT 2050mAh (White)
Official specifications:
Nominal voltage: 1.2 volt
Capacity max.: 2050mAh
Capacity min.: 1950mAh
Cycle life: 1600 cycles
Low self discharge: 85% after one year.
Maximum temperature raise at different discharge currents: 1A:+1,5°C, 2A:+4,2°C, 3A:+7,2°C, 5A:+13,9°C, 10A:+0,7°C
Panasonics own brand of NiMH batteries.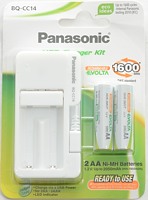 I got these batteries with a charger.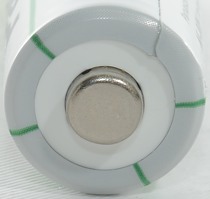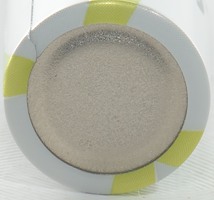 There is significant difference between the two 0.1A curves, probably because the battery has been in storage for a long time.
Generally the tracking between cells are less than perfect and high current are not that good either.
Conclusion
The performance is not in top, but I wonder if it because I got old batteries or because Evolta are not that good.
Notes and links
How is the test done and how to read the charts
Compare to other AA/AAA batteries: Alkaline/NiMH/Lithium