Price will be £19 each including fees
PayPal is ledjames92@yahoo.com
Convoy C8 new style with removable pill
Pictures below show no holes but there will be 2 for the wires
Stock Alu pill has roughly 1mm of material under the shelf, Cu has 2.7mm
Only 5 available
This pill is made from true copper, that has more than 380 W·m−1·K−1 thermal conductivity, and weighs 27 grams.
"It has slightly pink color (camera can not show it`s real color). Low-cost chinise pills are often made from brass/bronze (they also has high density, so pill can be heavy, but will not have much red in it`s color) or different colored alloys (they look like real copper but weights much less)."
Convoy C8 Copper pill – new style Matt black anodising
I'm making an interest list for C8 pills in copper.
1. James3
2. Mr. Nobody
3.
4.
5.
These are custom made by a contact in Russia, here is an example of his work.
I will compile an interest list, there will be no minimum order. But there max be a maximum.
He makes them single handedly so that is why there may be a max order, so first come first served!
I will have a 'prototype' of the C8 pill soon
"New pills will have better machinary (precision sharpening of a cutter) and will be coated by electrolysis. All are made by high-quality copper from USSR. We definitely need to think how to leave some places uncoated (people shoud see that pills are made from copper), maybe next time we will make holes after coating.
This time all pills have 6mm place under the driver plane, so they can fit not only linear drivers."
S2+/S3 copper triple pill sales thread http://budgetlightforum.com/node/40324
Here's some photos:
!
!
!
!
!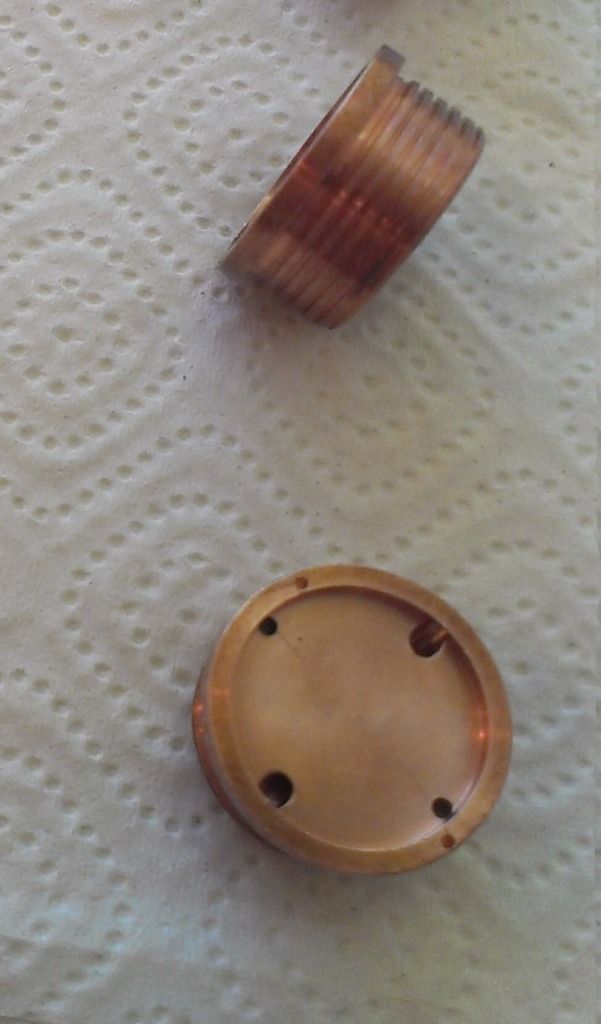 !
—
Custom builds | Modifications | Powder Coating 
Gallery: Instagram