Panasonic AA Evolta BK-3HLC 2500mAh (White)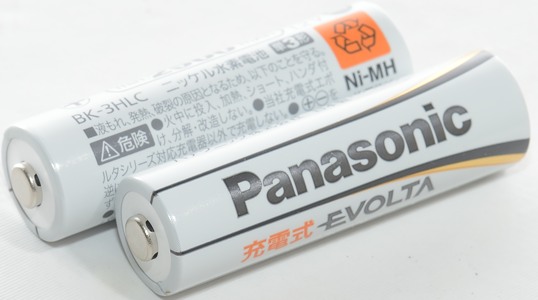 Official specifications:
Nominal voltage: 1.2V
Minimum capacity: 2500 mAh
Rechargeable up to 300 times
Low self discharge, retains 65% after 1 years.

Maximum temperature raise at different discharge currents: 1A:+1,1°C, 2A:+3,4°C, 3A:+5,9°C, 5A:+11,9°C, 7A:+18,3°C, 10A:+21,9°C
This is a high capacity cell from Panasonic, that is not based on Eneloop technology.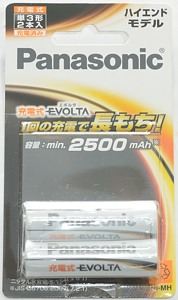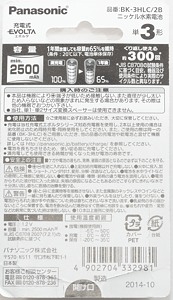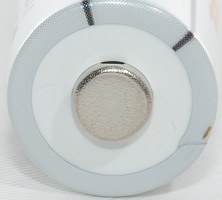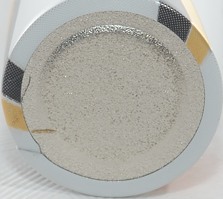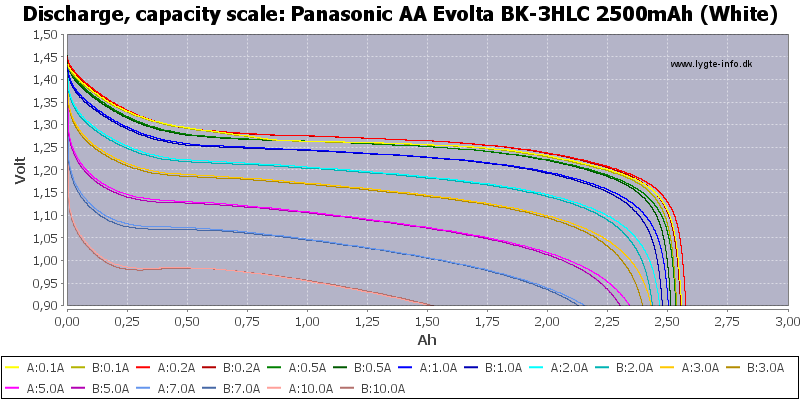 These cells has very good capacity and the cells looks to be about equal at any load (good).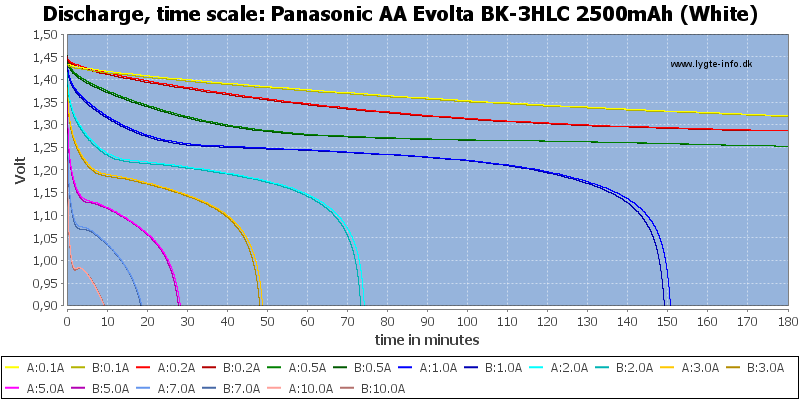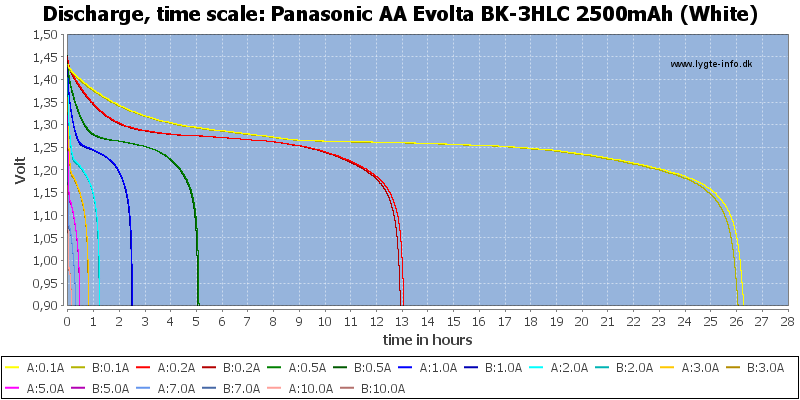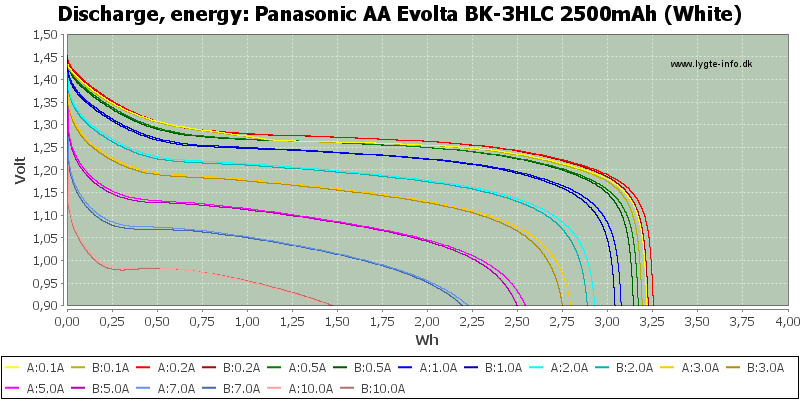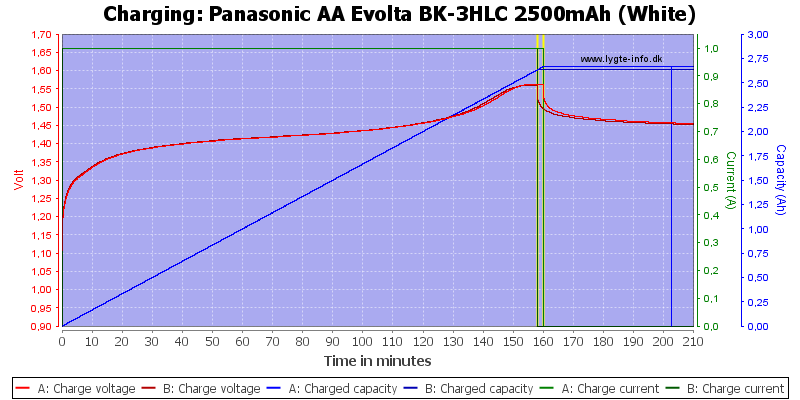 Conclusion
These cells are rated 2500mAh and they have no problem living up to that (they do match some 2700mAh I have tested). The high capacity is probably some of the reason for the lower LSD capacity and moderate cycle count.
They looks like good cells when high capacity is needed.
Notes and links
The batteries was supplied by CPF/BLF user ChibiM for a review
How is the test done and how to read the charts
Compare to other AA/AAA batteries: Alkaline/NiMH/Lithium