Vappower IMR26650 4200mAh (Green)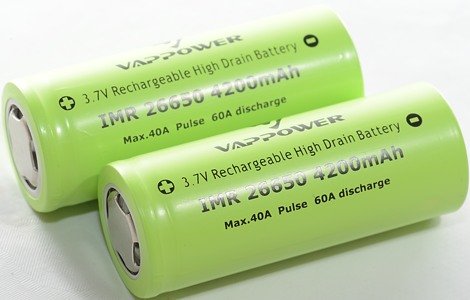 Official specifications:
Battery Capacity (Mfg Rated): 4200 mAh
Battery Chemistry: Li-Ion
Battery Feature: Rechargeable
Battery Form Factor 26650
Battery Maximum Voltage: 4.25 V
Battery Minimum Voltage: 2.5 V
Battery Rated Voltage: 3.7 V
Minimum capacity: 4100mAh
Continuous charge current (maximum): 4A

These are big cells high current cells.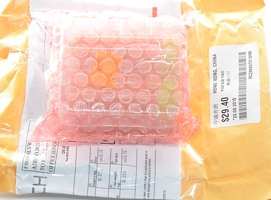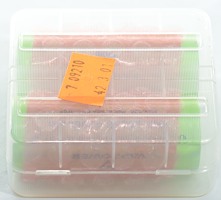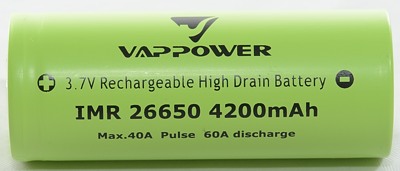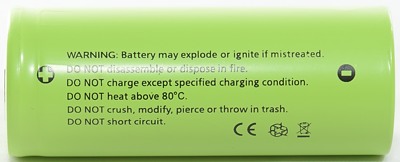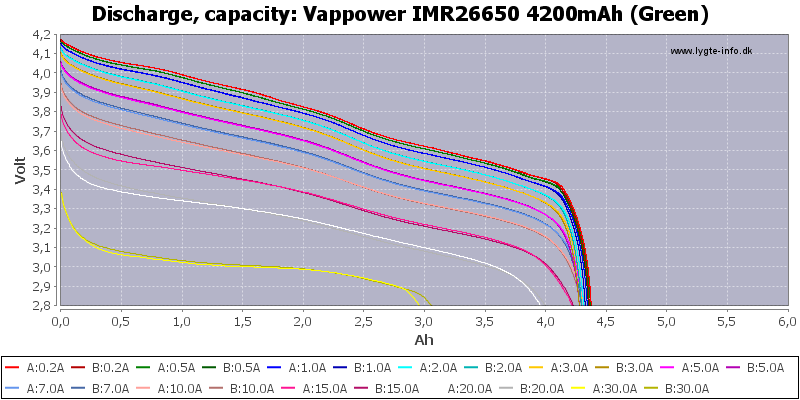 As usual the current rating is a bit optimistic, but they do look good with very nice tracking between the cell and constant capacity up to 15A. 20A is also handled, but at 30A the voltage drops.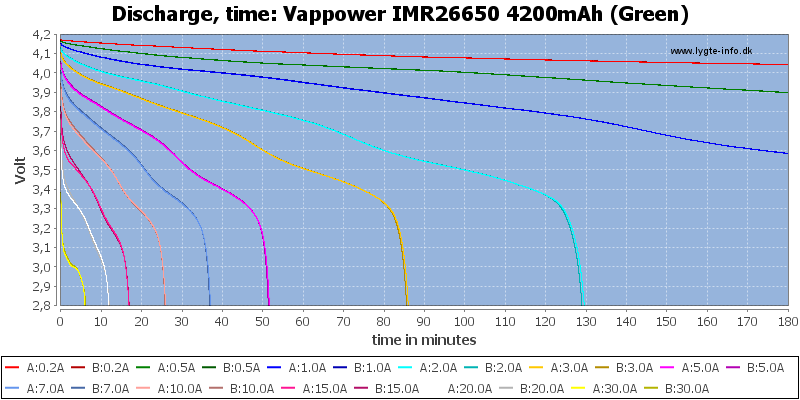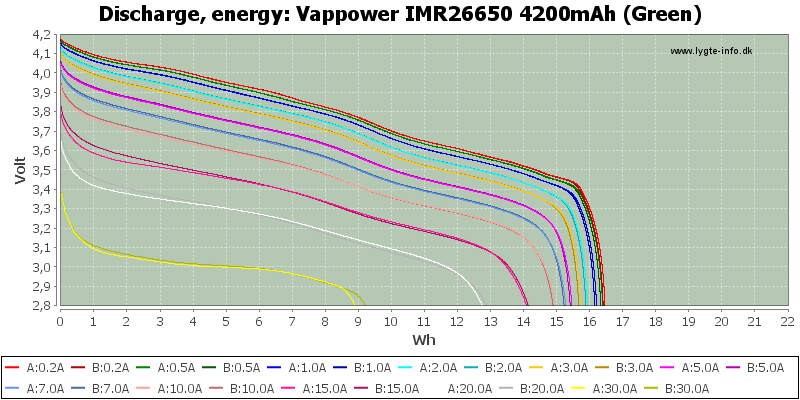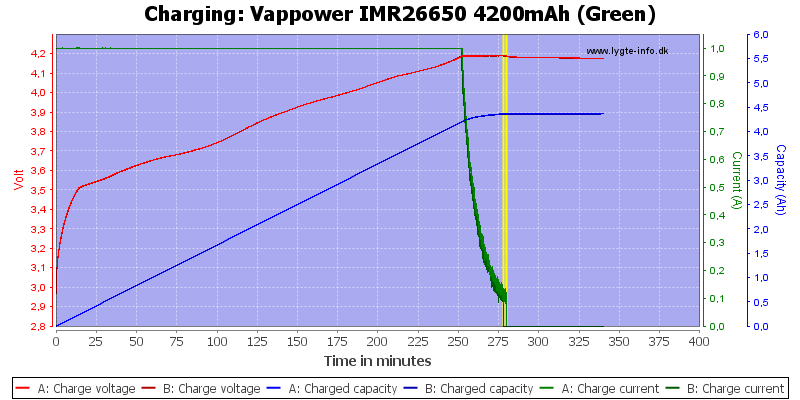 Conclusion
These cell has very good high current performance for the capacity, but keep the load at 20A or below.
Notes and links
How is the test done and how to read the charts
How is a protected LiIon battery constructed
More about button top and flat top batteries
Compare to 18650 and other batteries