Its been less than a year since Ive started collecting knives again. With the current offerings of Chinese manufactured knives (such as Cold Steel, Colt, Browning, Enlan, Ganzo, Navy, Sanrenmu and Schrade) the quality has increased dramatically and prices have dropped. Its now affordable for almost anyone to own a descent knife collection that they can be proud of without spending ridiculous amounts of money on name brand knives. They are so inexpensive that Ive bought dozens of the same models as gifts to others. People think that I spent a lot of money when they examine the quality. So far, Ive received only overwhelming positive reports from satisfied knife users, stating that their examples have held up as well or better than their much more expensive EDC's. I suppose this shouldnt be much of a surprise since many name brand knives are now being produced in the same Chinese factories as their much less expensive contemporaries. Its also interesting to note that most of the people I give & sell these knives to abuse them mercilessly and that they have held up well. For my personal EDC's, I keep a new example in my collection and buy duplicates that I carry.
Since I have way to many new knives to review, Ive decided to take some photos for comparisons and answer any questions you might have. Please note that the ruler in the photos is only for size reference and not accurate to scale. Because photos were shot at varying angles and heights, the aspect ratio has been skewed and does not properly represent the knives actual lengths, especially from one photo to the next. Scale is in inches.
* I have used several of these knives and some might reflect some wear and tear.
* I will update this thread as new knives arrive.
---
Folding Blades
---
SRM/Sanrenmu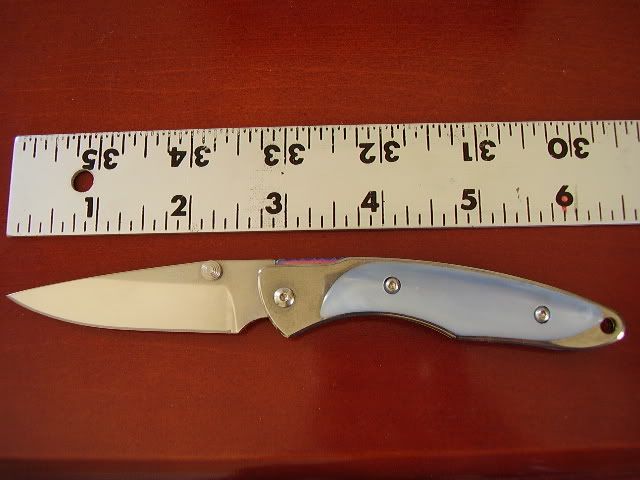 SRM H02
---
SRM A169
---
SRM T-01
---
SRM 766
---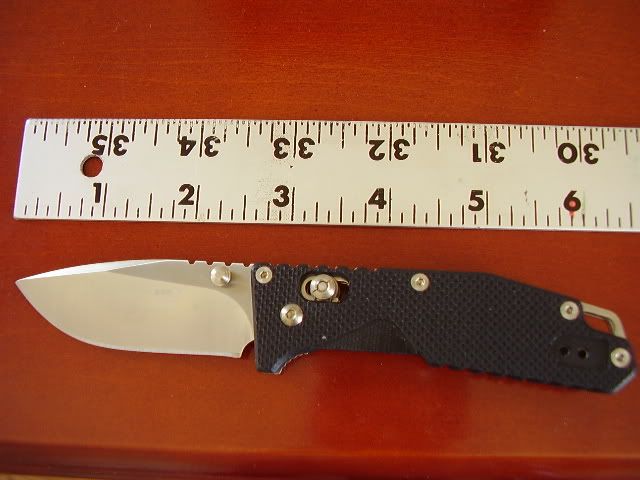 SRM 763 in G10
---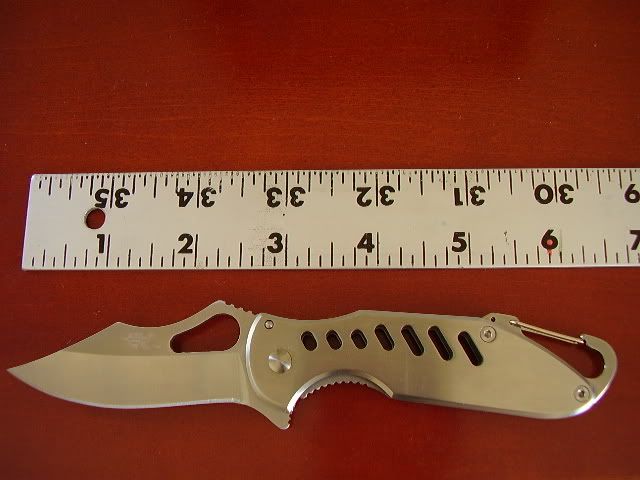 SRM 733
---
SRM 733 Black
---
SRM 730
---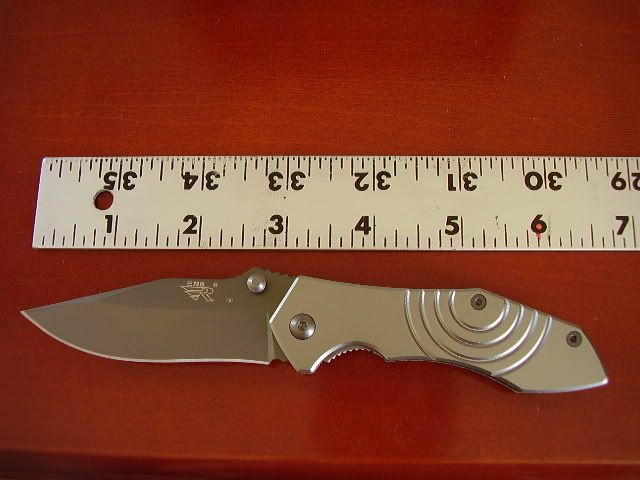 SRM 730 Swirl Handle
---
SRM 723 SS
---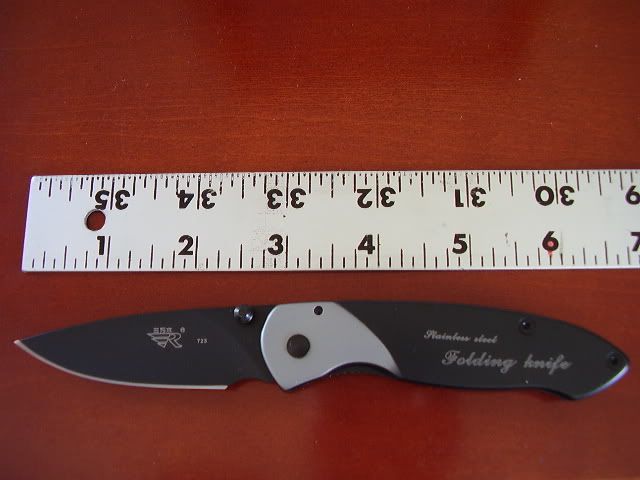 SRM 723 Black
---
SRM 710 SS
---
SRM710 Desert Camo
---
SRM 710 Dark Camo
---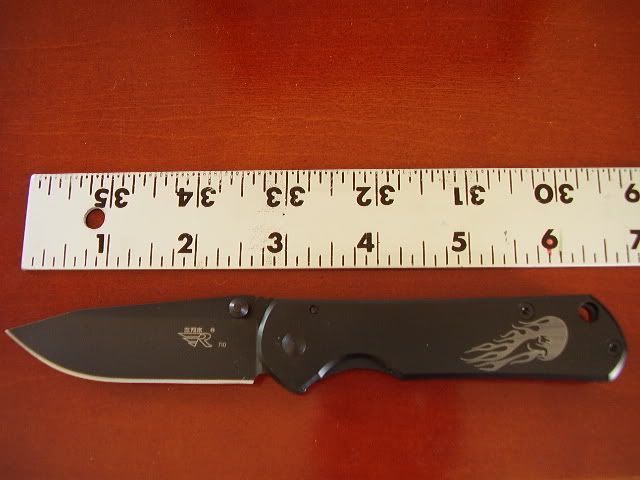 ---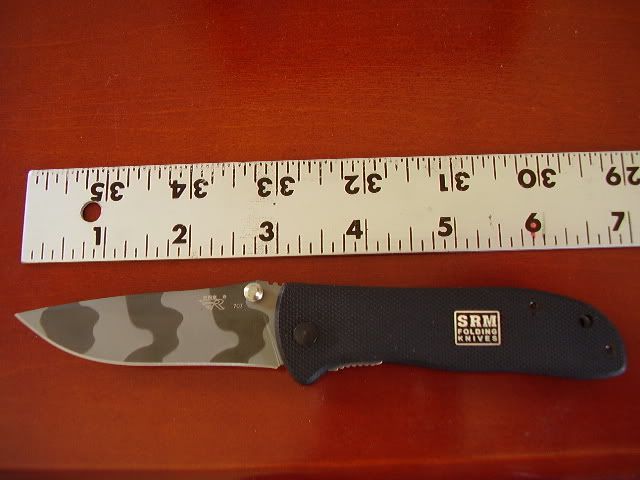 ---
SRM 707 Camo
---
---
SRM 908
---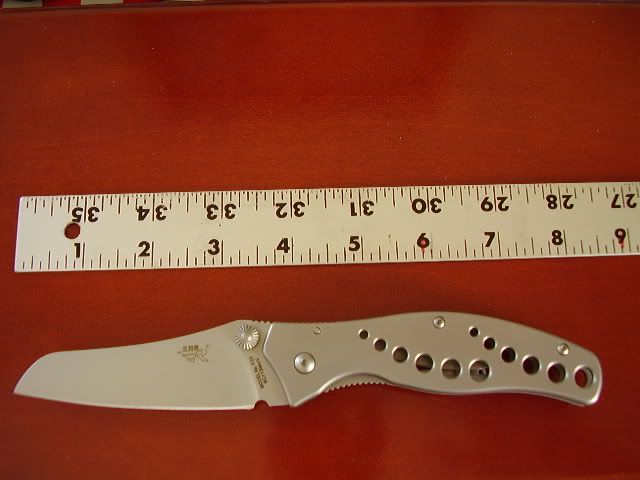 SRM 939
---
SRM 962
---
Bee/Enlan
Enlan M020
---
---
Enlan M10
---
Enlan EL-02 in Micarta
---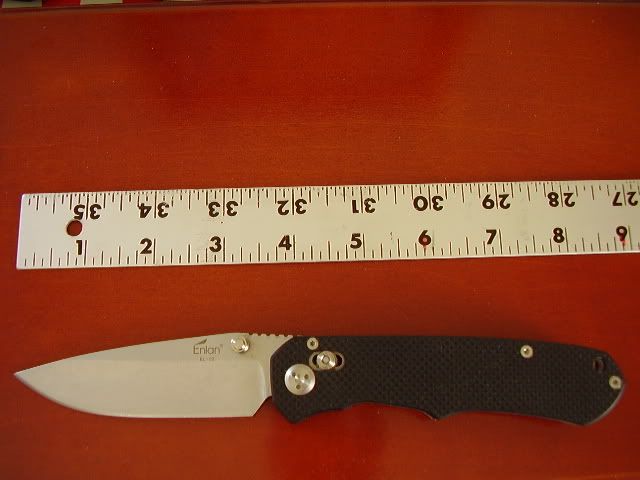 Enlan EL-02 in G10
---
Enlan EL-01
---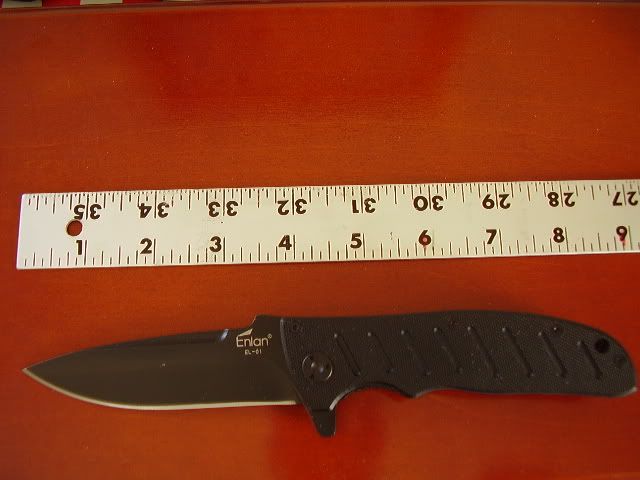 Enlan EL-01 Black
---
 Bee L06 in G10
---
Colt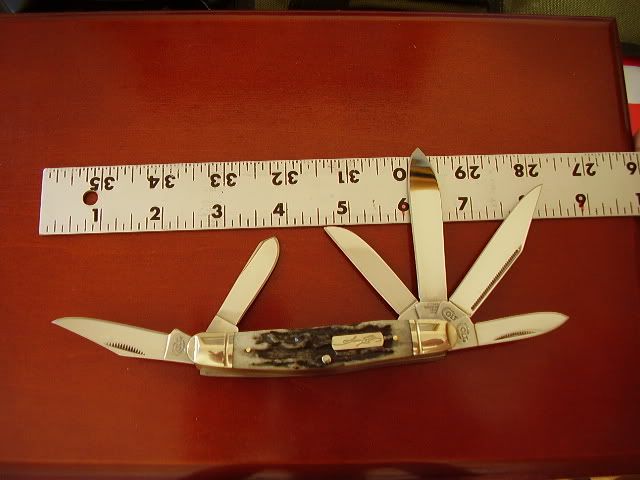 Colt SIG6 Stockman
---
Dealextreme sku19366
---
 Navy Knives
Navy K-905
---
Navy K-705
---
Navy K-631
---
Navy K-628
---
Navy K-607
---
Navy K-606
---
Navy K-605
---
Navy K-603
---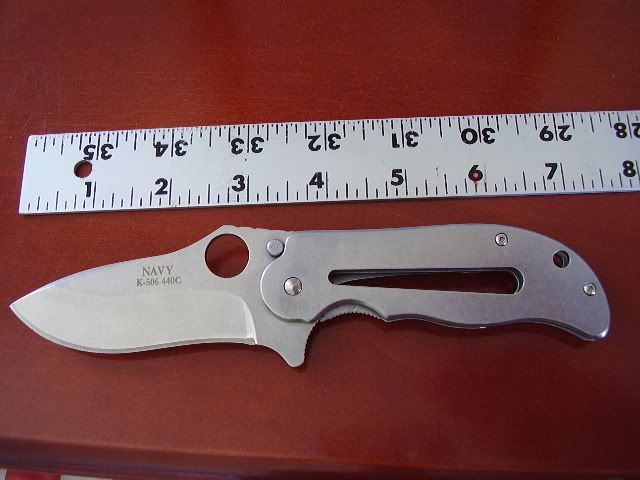 Navy K-506
---
---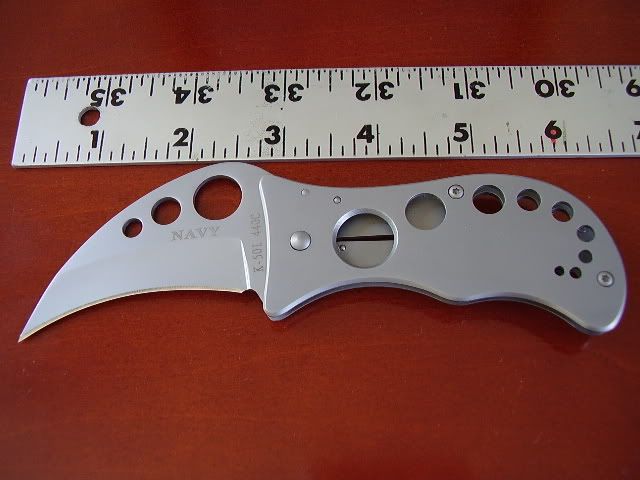 Navy K-501
---
Ganzo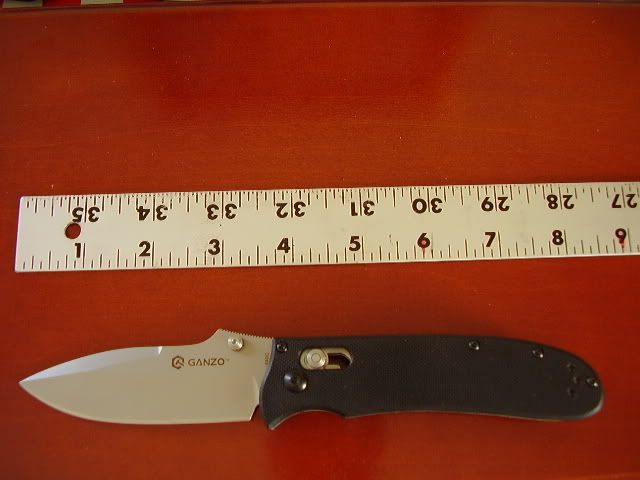 Ganzo G704
---
Fixed Blades
---
Browning
Browning 863
---
Browning 537
---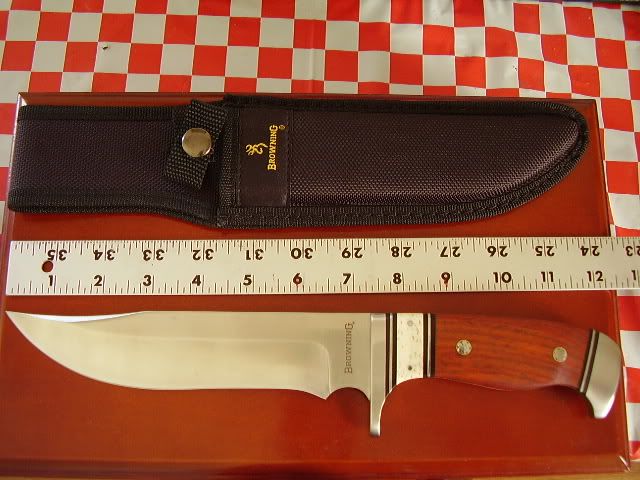 Browning 586
---
Browning 039 Set
---
 Cold Steel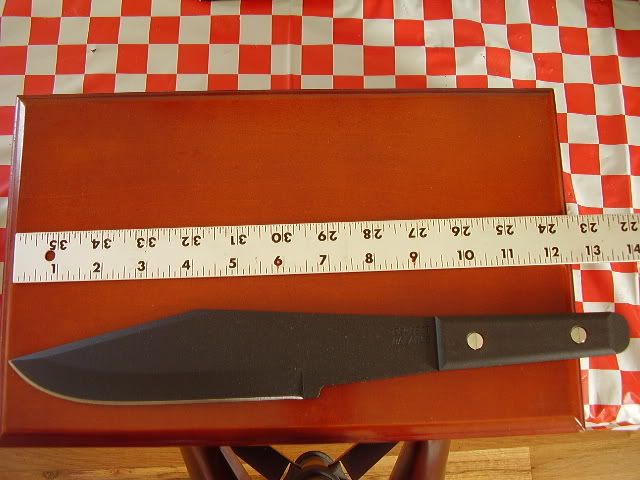 Cold Steel 80tob Perfect Balance Thrower
---
Colt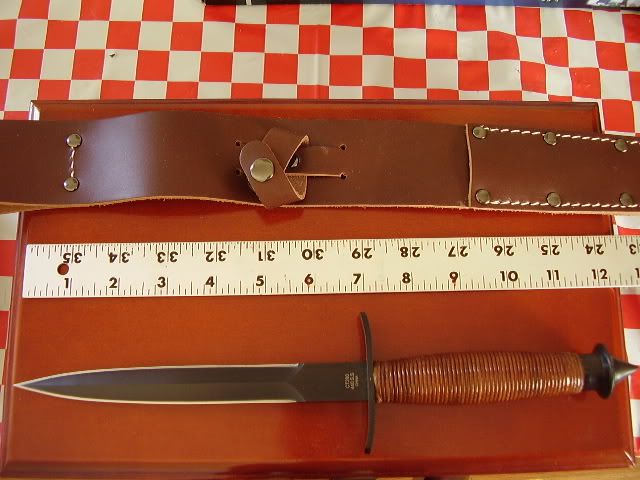 Colt CT280
---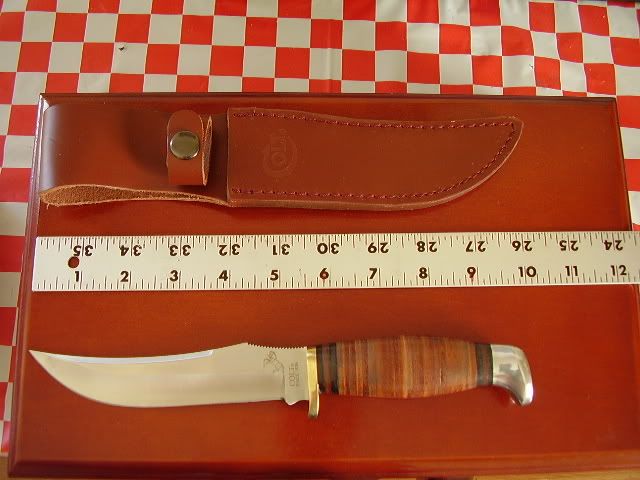 Colt CT295
---
Schrade
Schrade 168UH
---
Camillus
Camillus Becker BK-9 Double Edged Nose.
I know this doesnt belong here with the rest but its one that I really like. This is an original Camillus military survival/fighting knife made in the USA. Unfortunately, Camillus went out of business several years ago. Known for being extremely over-engineered in design and materials, this example sports the very rare factory double edged nose. Ka-Bar is now making copies of this knife without the double edge, although I doubt they are as sturdy as the original.

---