Imren IMR18650 2000mAh (Yellow)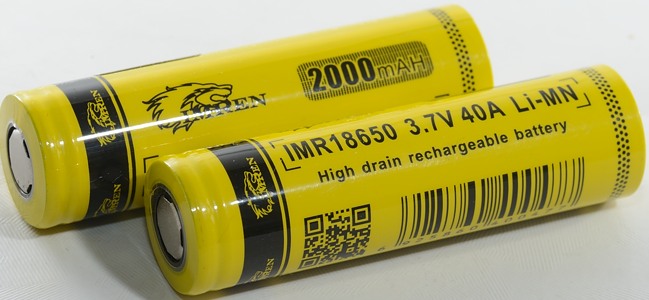 Official specifications:
Brand: IMR
Weight: 50g
Capacity: 2000mAh
Voltage: 3.7V
Excellent high-current discharge performance
Length:65.07mm
Diameter:18.19mm
Model: 18650
Discharge rate: 40A

This is a fairly low capacity high current cell.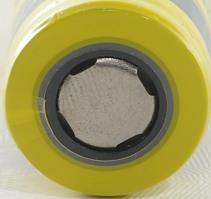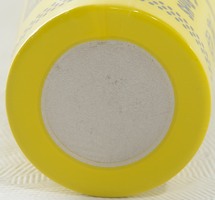 The two cells tracks nicely and do handle a lot of current, but the capacity is fairly low.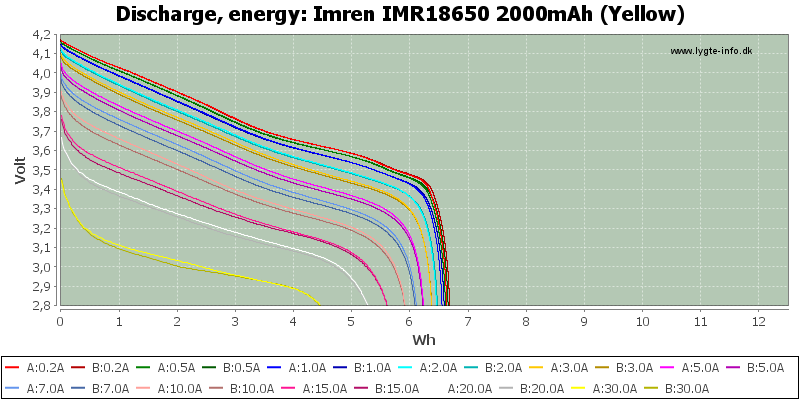 Conclusion
The cells do handle 20A nicely, but by todays standard the capacity is rather low.
Notes and links
The batteries was supplied by Imren for a review.
How is the test done and how to read the charts
How is a protected LiIon battery constructed
More about button top and flat top batteries
Compare to 18650 and other batteries