There are prizes for Olight Direct again. Welcome to take a look at Olight Direct in US and Olight Direct in France
Another new arrival: S2 Baton.
Olight S2 Baton
Olight S2 Baton Cree XM-L2 LED 950 Lumens
Key features:
Cree XM-L2/U3 LED • Maximum output up to 950 lumens
4 Standard Modes: 950 Lumens, 400 Lumens, 80 Lumens, 10 Lumens
2 Special Modes: 0.5 Lumens Moonlight Mode and 10Hz Strobe Mode
Built-in Timer: 3 Minutes (Short Timer) or 9 Minutes (Long Timer)
To Enter:
Show a picture of your flashlight(s), and say something about it(them).
Rules:
1 winner will be chosen by random.org – based on the sequence of entry.
Limited to one entry per account.
Closing: 23:59pm. Dec 17, 2015. PST GMT
List of Participants:
#1 unknown00101
#2 eebowler
#3 saypat
#4 raccoon city
#5 DBSAR
#6 tech
#7 Patrickbateman
#8 M4D M4X
#9 s1m888
#10 Trevi_lux
#11 1dash1
#12 X3
#13 KiwiKane
#14 chenko
#15 tru3s1lv3r
#16 mapache
#17 wahoowad
#18 laythaws
#19 KeepingItLight
#20 bugsy
#21 AlexGT
#22 power911
#23 lichan
#24 freeme
#25 Captainvideo
#26 Kozy
#27 Gavstein
#28 Streamer
#29 alphazeta
#30 flashination
#31 Ig
#32 Ouchyfoot
#33 NikolaS
#34 Sirius9
#35 Buwuve
#36 djozz
#37 fyesilova
#38 magnadoodle
#39 kzrm316
#40 brad
#41 keengeorge
#42 diGGy
#43 Abqjohnny
#44 invisiblejules
#45 antiparanoico
#46 dthoang
#47 mattlward
#48 johnvilla136
#49 dk1aussie
#50 peabody
#51 BanglaBob
#52 Lfatman
#53 OscarM
#54 KramKram
#55 sandalian
#56 Ormbett
#57 KawiBoy1428
#58 scarnific
#59 argolite
#60 meperidine
#61 can
#62 saf99
#63 altblf
#64 g_sintornillos
#65 Aardvark
#66 MauiSon
#67 Bort
#68 piasca
#69 matg
#70 Nite Shadow
#71 Aardvark
#72 validum
#73 BlacktypeGR
#74 Vladimir
#75 SoulCraves
#76 PPDB22
#77 Chicken Drumstick
#78 gismoduck1978
#79 Wrathbringer27
#80 J-Dub74
#81 DMS1970
#82 kuoh
#83 Lilien
#84 Bc412
#85 ste-zo
#86 jpil
#87 takegure
#88 bguy
#89 Henk4U2
#90 viperbart
#91 thomashf
#92 JakeDjanitor
#93 mikid
#94 wedlpine
#95 kst
#96 Martini
#97 Jack Kellar
#98 akoposilester
Winner announced: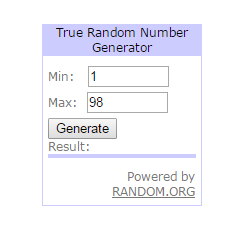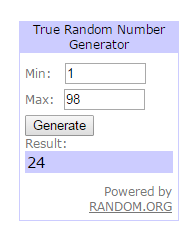 —
Olight Direct Store: bit.ly/olight-store