I finally got the nerve to try doing something more than a simple spring bypass.
The 2 lights I decided I would either sacrifice, or make better, were the Thorfire C8 and a Small Sun ZY-T16 to try my first real Mods or Builds on.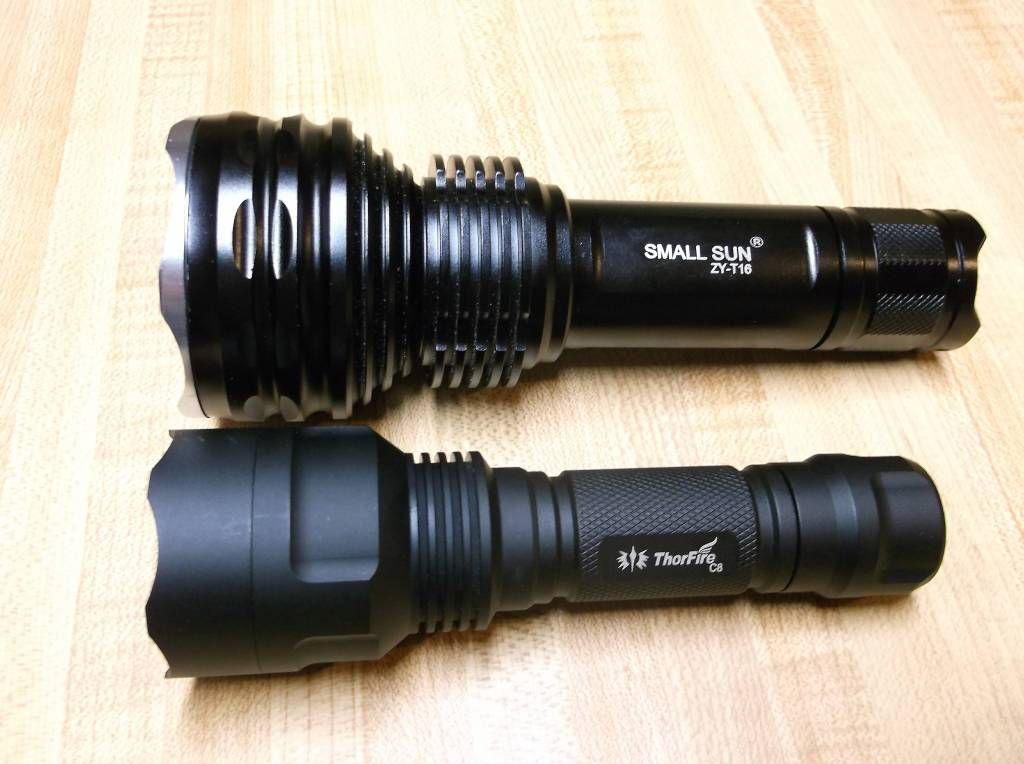 Both Lights DO have spring bypasses at both ends on these. The ThorfireC8 was a fairly simple removal and swap of driver and MCPCB and replacing both. I used a17mm FET+1 six mode driver (moon – turbo) with 120 second turbo timer and a 20mm Noctigon MCPCB with dedomed XM-L2 U3 1A emitter. A little bit of sanding on the insulator gasket (centering ring) and focus was just right. Getting 4.57 amps at tailcap with 18650 LG HE4's. I don't have a lux meter or any way of testing lumen output (just yet).
I added the 175yd shot BEFORE the build (on the C8) for comparison in the beamshots below.
Beam Profile / Light 3ft from Light Gray wall

Gate 100 yards (Turbo)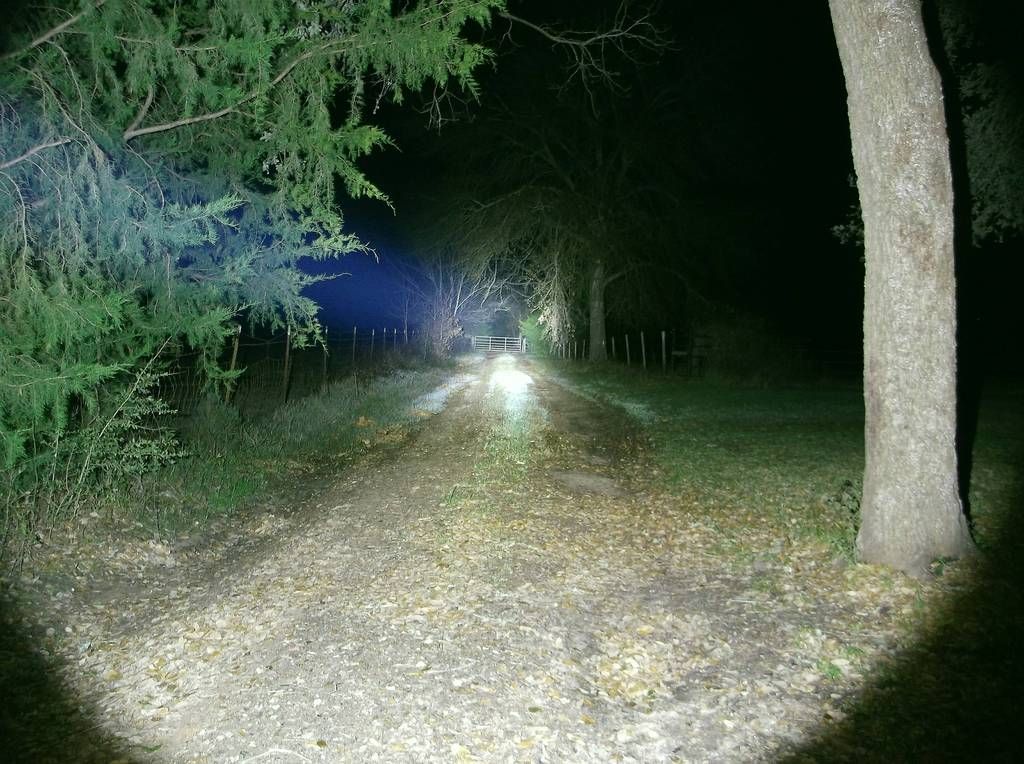 Before The Build at 175 yards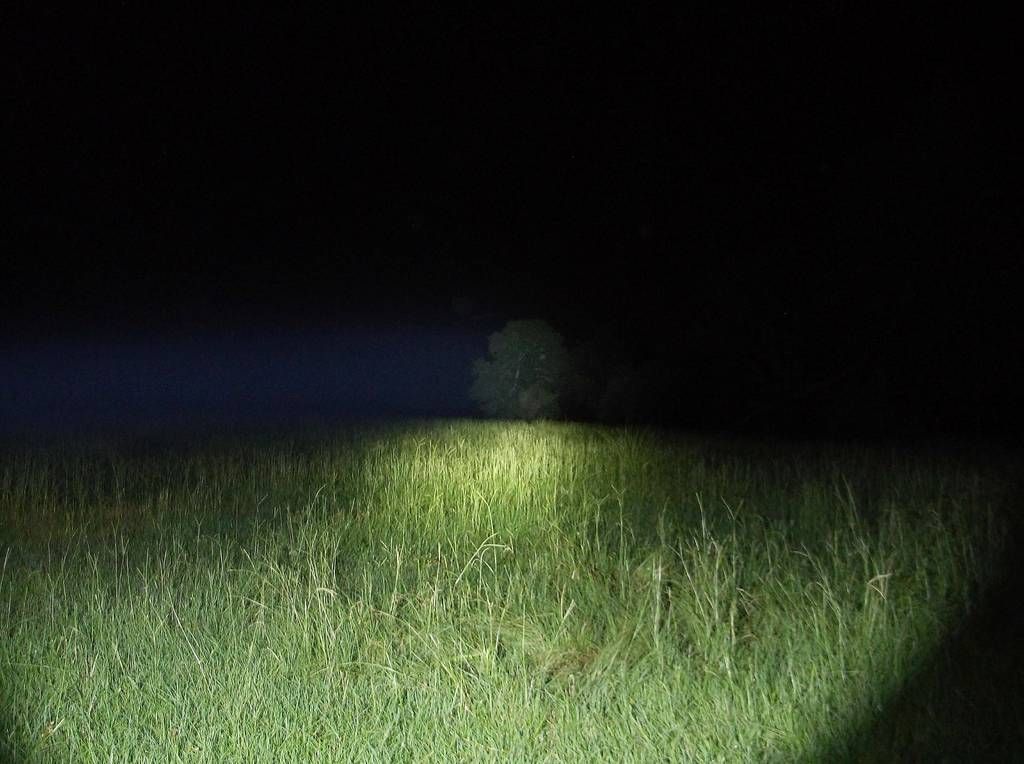 After build 175 Yards (turbo)

The far WHITE marker is at 400 yards
400 yards (turbo)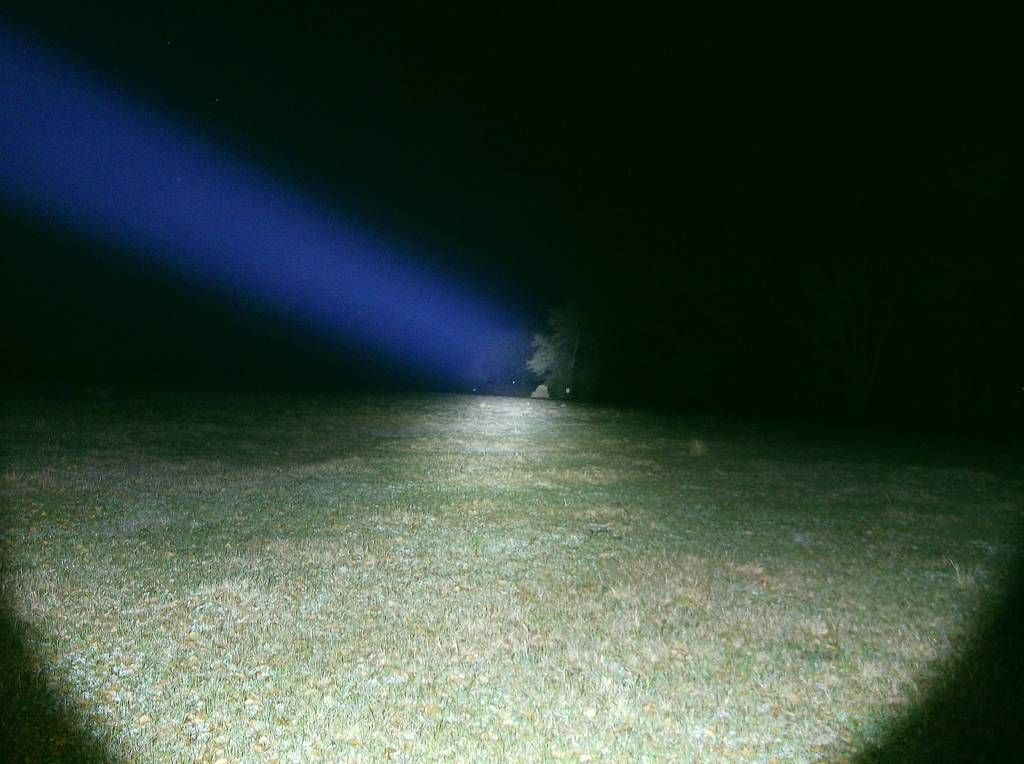 400yards ENLARGED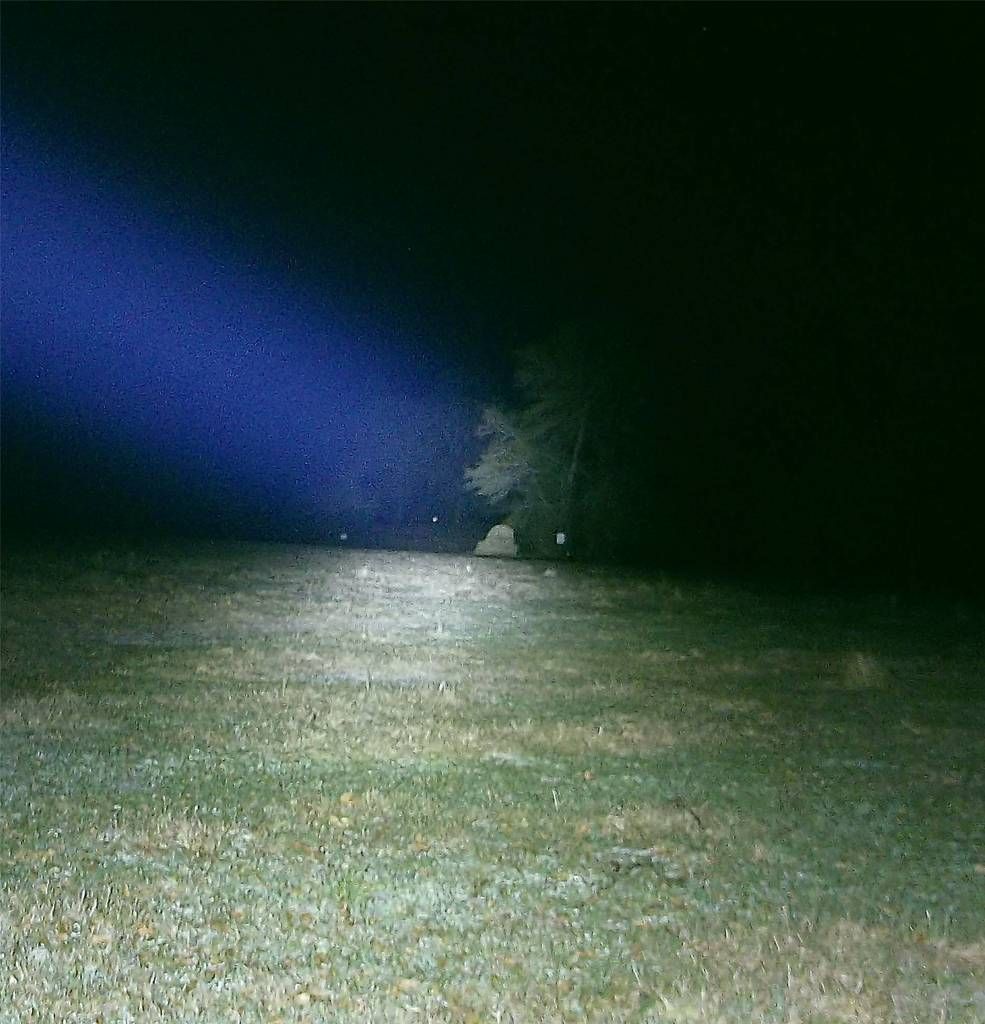 The Small Sun ZY-T16 I used a 20mm FET "guppydrv" for the driver (lots and lots of settings) and a 20mm Noctigon MCPCB with a dedomed XM-L2 U4 1C emitter.
Driver here (scroll down to Universal guppydrv Rev 1),,,,,,, http://www.mtnelectronics.com/index.php?route=product/product&path=67_11...
After installing everything the heat dissipation and the focus were both pretty bad on this one, so I had to make a copper disk (started out with a piece of copper tubing) to go under the MCPCB to get that fixed and moving some heat. I had to mess with the focus ALOT. I got the heat management doing great and the focus is good now, other than close up when wall hunting it has some slight rings. (these are not noticeable in normal use a little further out)
Made the copper disk from this,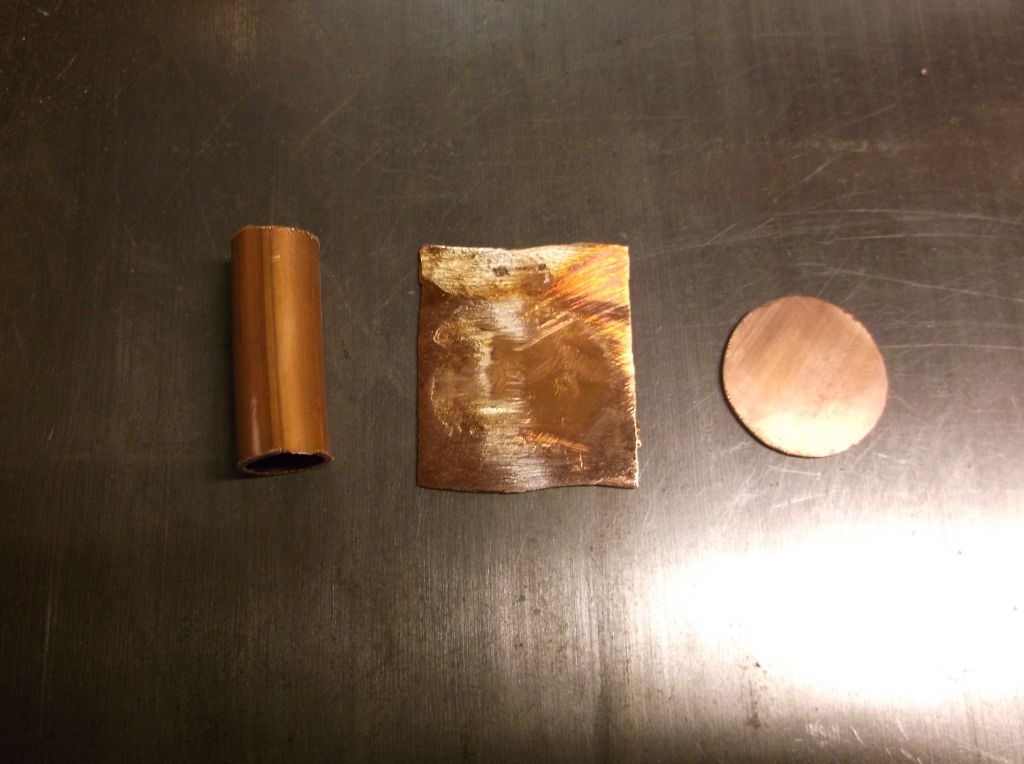 Finished the disk and put it in the pill with thermal paste under it,

Then used thermal paste under the MCPCB and got everything put back together.
The end result with this Small Sun I am really pleased with, as the tint and the output are a lot better than I had expected out of it, and it was being such a pain in he rear to get everything just right. Getting 4.19 amps at tailcap with 4000 mAh 26650 King Kong (black) unprotected button tops.
Beam profile / Light 6ft from Light Gray wall

Gate 100 yards (high)

175 yards

400 yards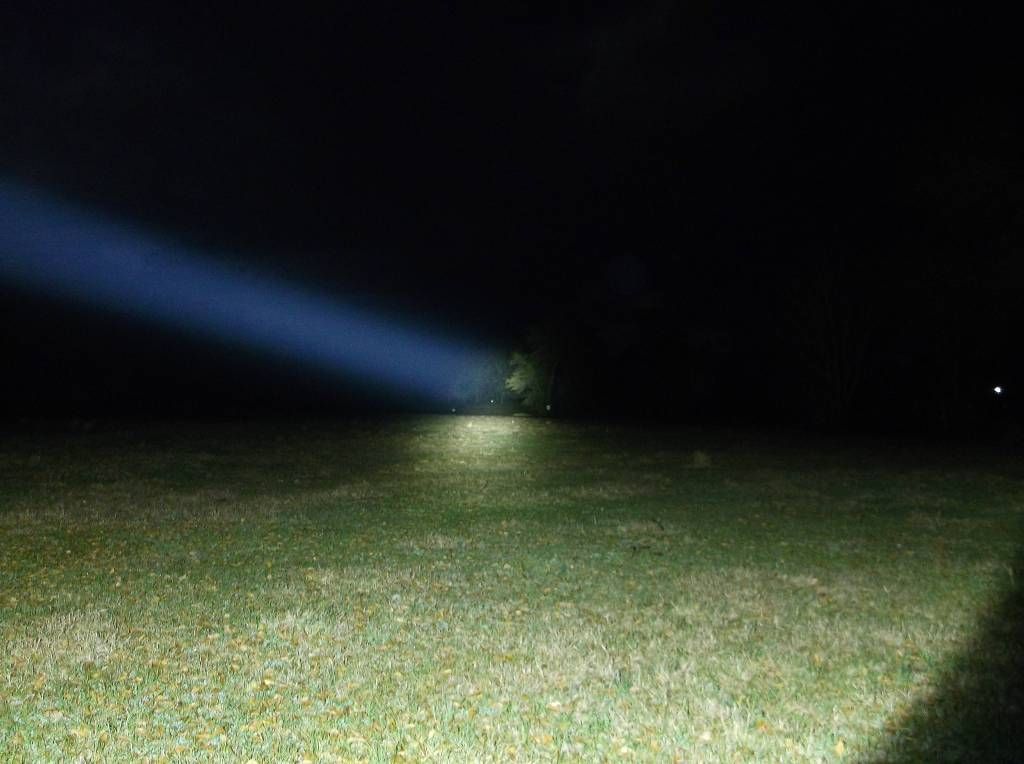 400 yards ENLARGED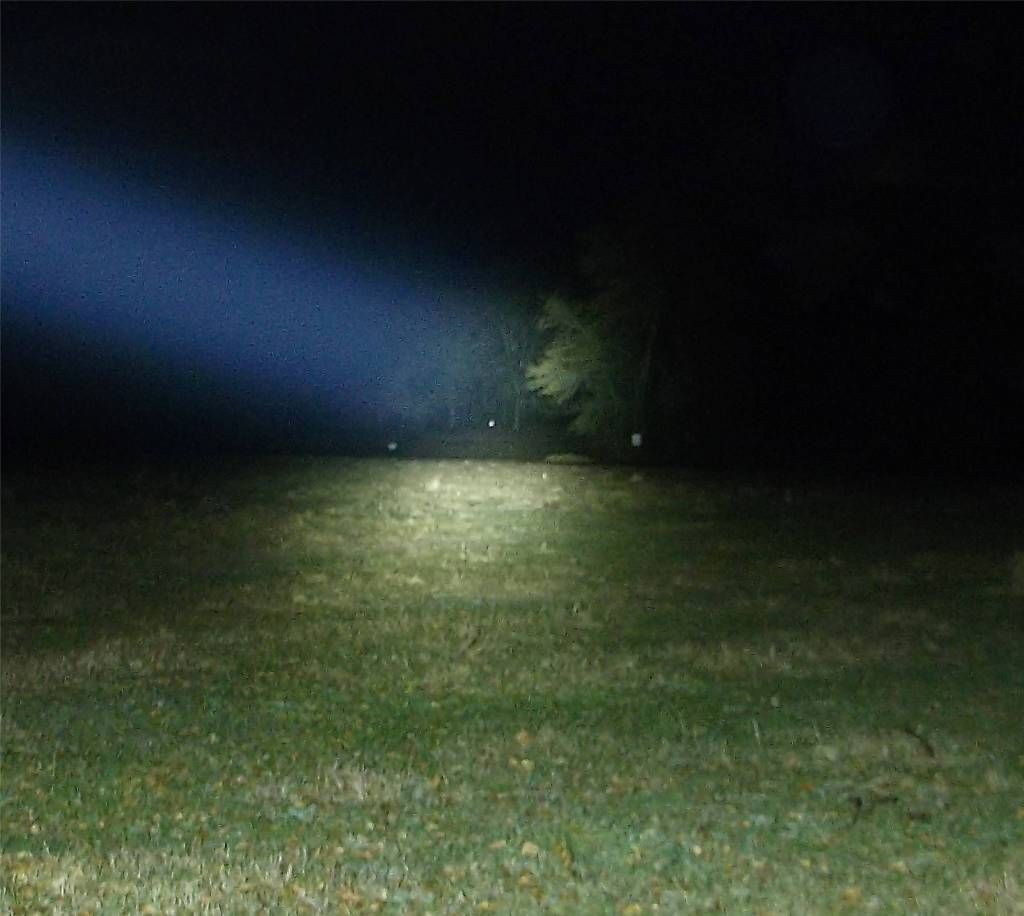 —
Click any link to see MY REVIEWS:
Maxtoch M24 Sniper / Maxtoch 2X Shooter (2016 factory dedomed) , 2X - XHP 70.2 / Maxtoch Xsword / M1 Archer *** ### ThruNite // Archer 2A V3 / Ti4T / TN4A HI / TH10 / TH20 / C2 Mini / TC12 V2 / T01 /  , neutron 2C V3 , TC20 / Catapult V6 / TC15 / TC15 CE *** ###  Olight // H2R Nova , S10R III / S30R III / H1 Nova / H1 R Nova / X7 Marauder , PL Mini ,  M2R warrior //// Orca T11 / Nitecore EC20 / BLF A6 / Custom Convoy C8 / Lixada Triple 3800LM / Lixada 1000LM / LuxStone X30 / Manker E02 / Manker E14 II /  ### Thorfire /// PF03 , PF04 , Upgraded PF04 , C8 , S-50 ,  VG-10 , VG25 , C8s , BL30 , TK4A  , S1 , VG15 S  , TK 18 //// ##WowTac// A4 , A1 (original) , A2 headlamp , A3 //// Acebeam L16 /// Massdrop (Lumintop) Brass EDC