Vapex instant AA 2500mAh (Silver-green)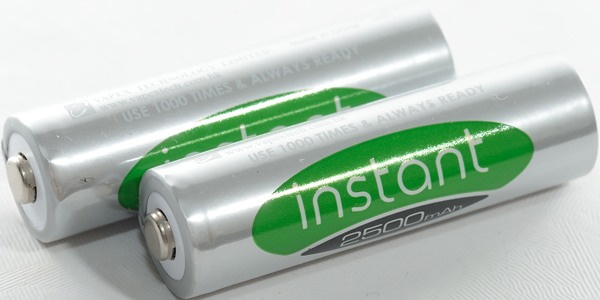 Official specifications:


Capacity Nominal: 2500mAh (about the same as a good non-rechargeable)

Capacity Rated: 2300mAh

Weight: 27g

6 months: About 80% of charge is held

12 months: About 70% of charge is held (normal nimh would be empty)


Maximum temperature raise at different discharge currents: 1A:+1,4°C, 2A:+3,6°C, 3A:+6,2°C, 5A:+12,5°C, 7A:+18,4°C, 10A:+18,8°C,
I got these battereis from Ebay. Their capacity is slightly lower than rated, but not much.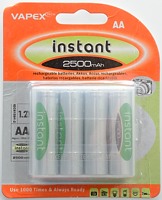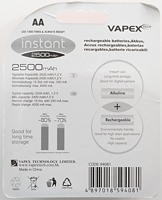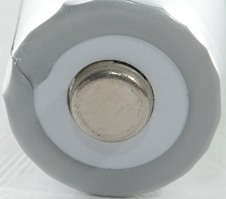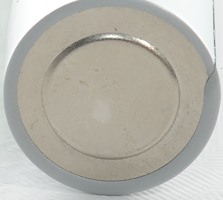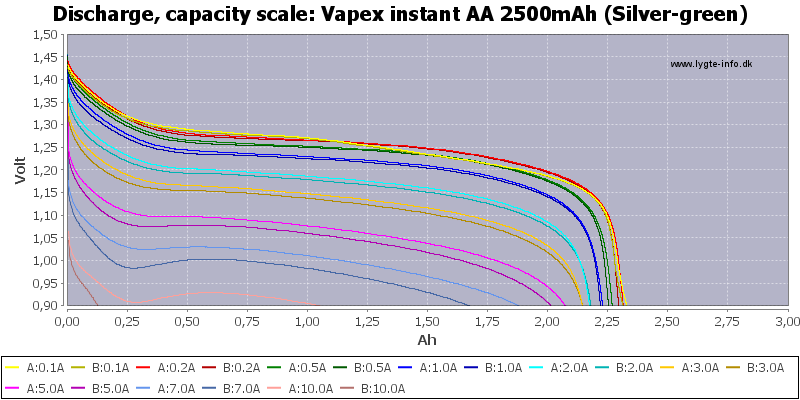 The discharge curves looks fairly decent, expect they cannot do 10A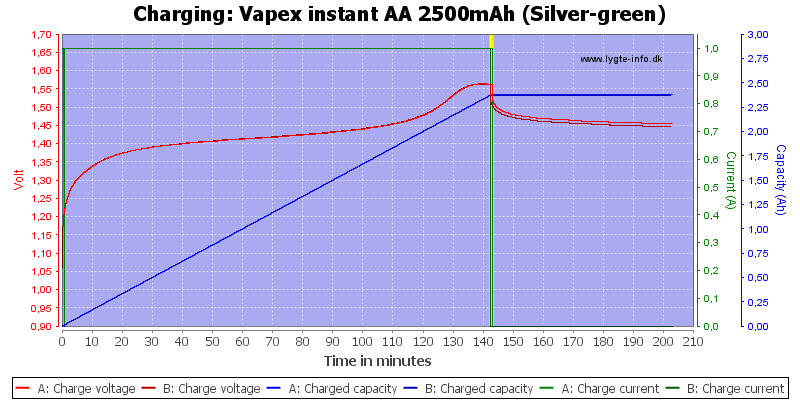 Conclusion
The cells are not top performers, but they are fairly good.
Notes and links
How is the test done and how to read the charts
Compare to other AA/AAA batteries: Alkaline/NiMH/Lithium