At first, I thought the not good beam is due to the brass reflection. Then the same thing happened on the Ti proto.
Realized something and I asked the factory to dispose the old reflectors, and make some new ones. Below is a picture, it looks perfect now, no ringy at all,and a little bit more throw.
I will provide some,if you'd like to replace the old one. no charge and free shipping. You might send me 1.5$ extra for a tracking number.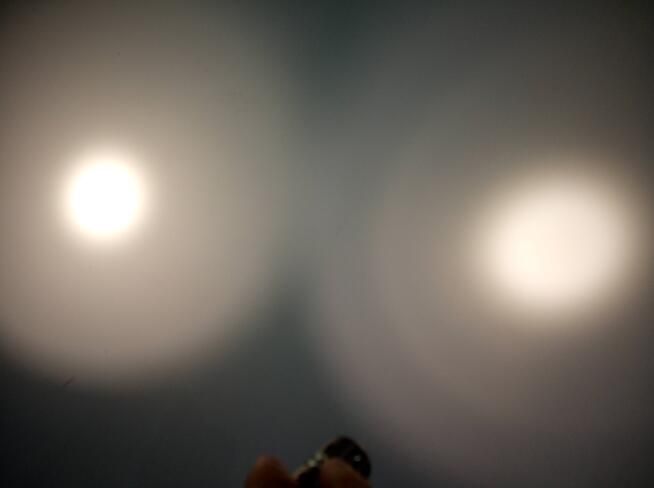 https://www.massdrop.com/buy/reylight-pineapple-brass-aa-flashlight
——————-
Nov-11
Price: $39.99 @banggood
Coupon Code: f48441
219CT LED and driver available here.
Click here to go to flickr album.

SPEC:
Material: Good quality brass
Emitter: Nichia 219C 4000K
Mode: Moon,Low,Mid,High (Start at moon with no memory)
Switch: Tail clicky
Size:90*18mm
Weight:100g
1*AA/14500 battery
OP Reflector
Output:
0.2LM,5LM,30LM,110LM (AA)
0.3LM,12LM,120LM,390LM (14500)
Runtime:
30days,50h,4.5h,1h (AA)
20days,15h,2h,40min (14500)
Thanks for the nice reviews by DB Custom and Gunga.
The proto clip was made by hand,it is not thick and strong enough, already made a molding, fixed now.
We might give up on the other Damascus design, and go for Titanium. Any suggestion will be appreciated.
Album here.