UltraFire SK98 XM-L2 U2 from FastTech (SKU4521200)
A couple of pics: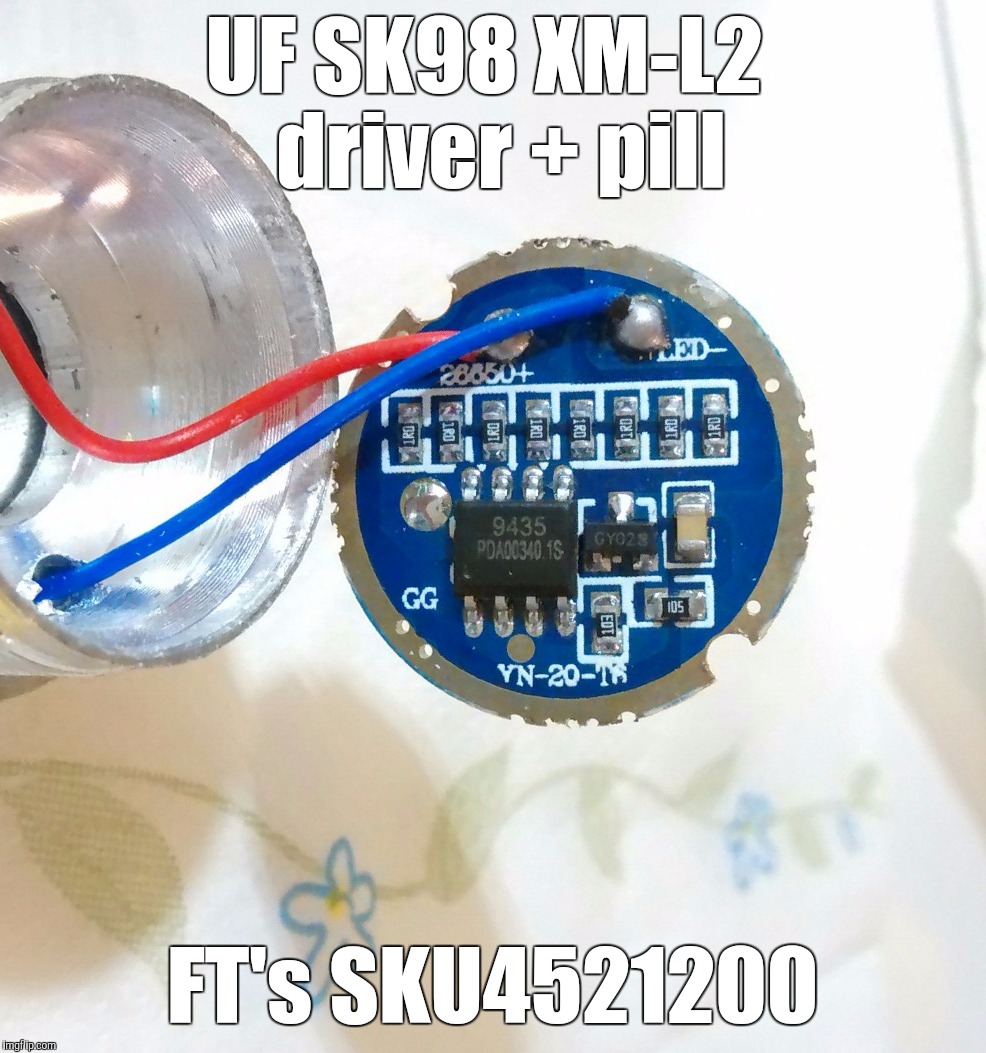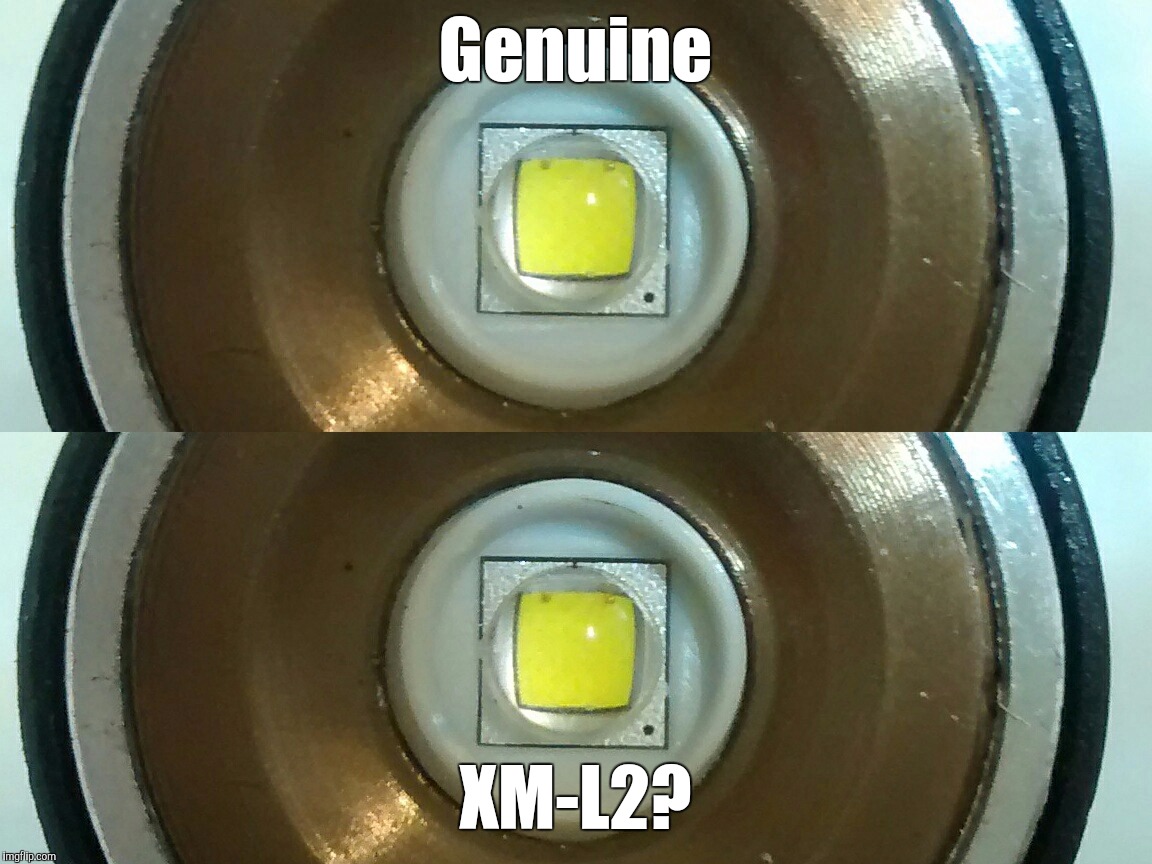 Zero info about the driver (8-pin multichannel MOSFET?).
Does that emitter looks genuine? Sorry but I have neither zoom lens nor decent photo-taking device. 
Cheers
P.S.(2016/05/08): shrinked the pics a bit.
—
Deleting a post and redoing it causes the forum thread answer notifications to become invalid. Thus, if you need to change your just published post, edit it. Thanks.
Please avoid quoting lenghty posts, namely with nested quotes. Trim the quote down to the essential. Helps with forum neatness and legibility. Thanks.
Localized AliExpress links mess up with the language setting of whoever clicks or taps on them. While this is a fault of the AliExpress system, turning localized links into global links helps and is easy; just change the locale letters in the url for www. Example:
https://es.aliexpress.com/item/bla-bla-bla.html turns into https://www.aliexpress.com/item/bla-bla-bla.html.