Thrunite TN30 Mini Review
Limited promotion:Purchase thrunite flashlight in the official website can enjoy 5% off,please enter COUPON CODE: THRUNITE .
Official Store: http://www.thrunite.com
Amazon US: http://www.amazon.com/thrunite
Amazon Ca: http://dwz.cn/1eGTT0
Amazon UK: http://amazon.co.uk/shops/A2DUUB2J3TY3×1
Amazon DE: http://amazon.de/shops/A2DUUB2J3TY3×1
Amazon FR: http://amazon.fr/shops/A2DUUB2J3TY3×1
Amazon IT: http://amazon.it/shops/A2DUUB2J3TY3×1
Manufacturer Specs:
LED: Three CREE XP-L V6 LEDs with a lifespan of 20+ years of run time.
Six output mode: firefly, low, medium, high turbo and strobe.
Battery: 4 × 18650 (ThruNite 18650 3400mAh)
Working Voltage: 10.5 – 17 V
Peak Beam Intensity: 26000cd
Max beam distance: 320m
Waterproof to IPX-8 standard (2 meters)
Weight: 403g without battery.
Output mode/Runtime*: Strobe (3660 lumens/234 minutes), Turbo (3660 lumens /120 minutes), High (2060 lumens / 190 minutes), Medium (470 lumens / 15 hrs), Low (46 lumens / 123 hrs), Moonlight (0.5 lumens/98 days)
Accessories: Holster x1 Spare O ring x2 Spare Switch Cap x1 Battery Carrier x1 (inside the flashlight)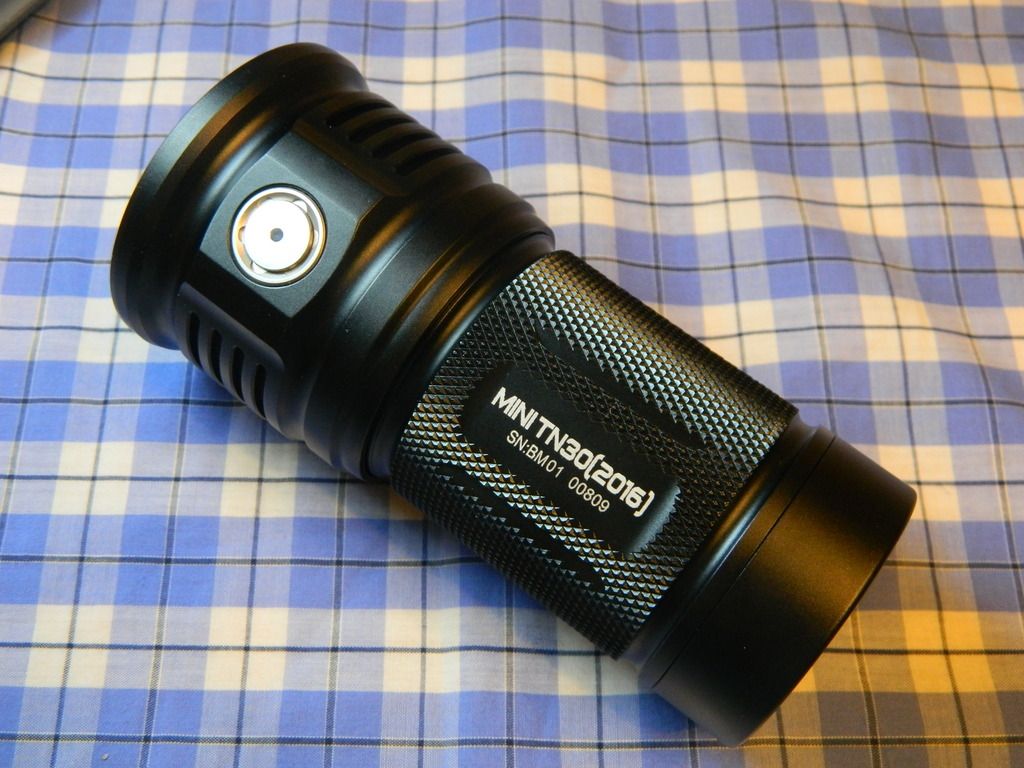 Performance: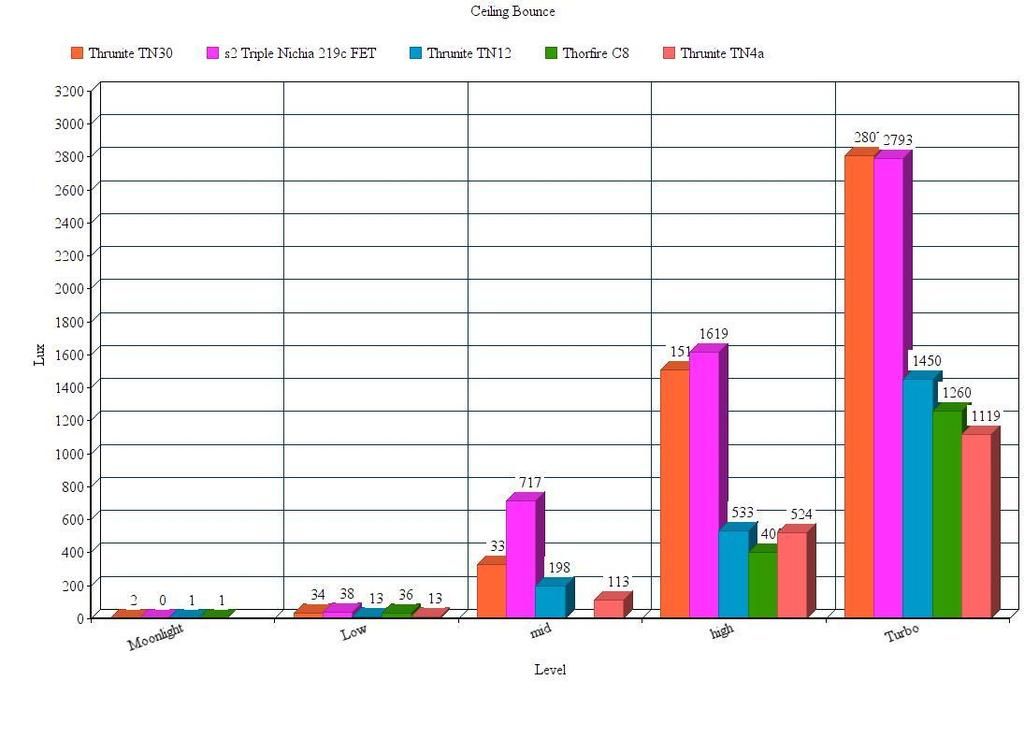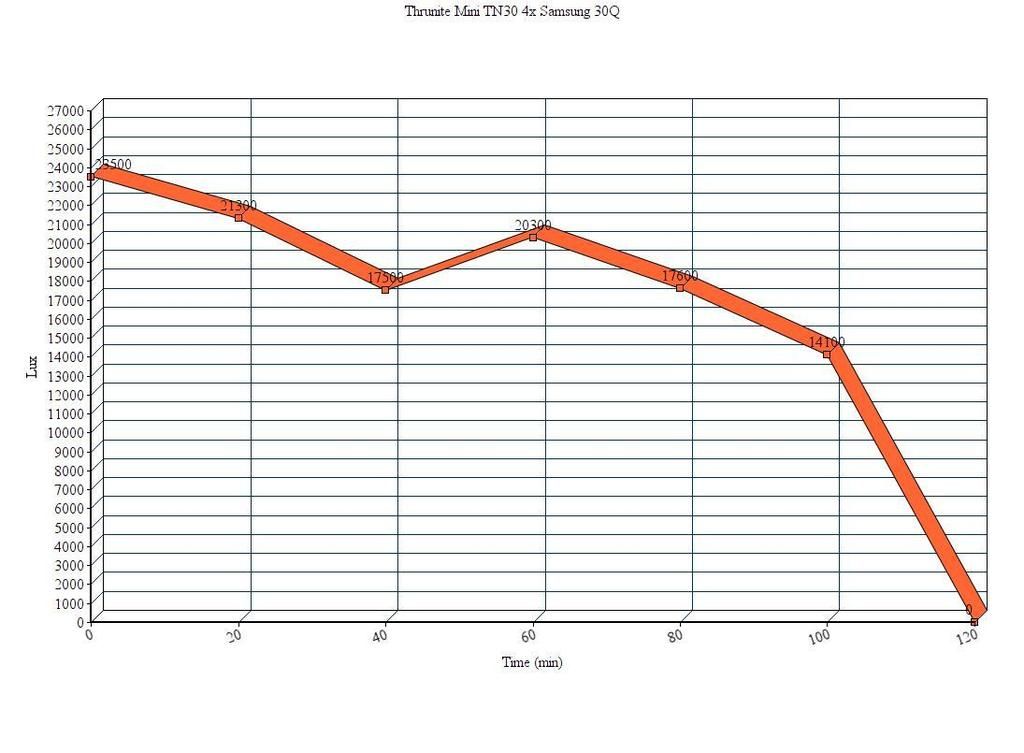 As you can see from the charts the TN30 is off the charts bright. The only thing that I have that comes even close is my Convoy S2 Triple Nichia 219C with the BLFa6 FET driver. As for runtime I did do a single test using Samsung 30Q batteries. I ended up with 106 minutes, which is shy of the 120 that Thrunite advertises. However 2 of the batteries ended up at 3.2v and 2 of them at 2.7v. This most likely being caused by an unmatched set of 30Q batteries. I bought 2 at a time, and they are from different batches. Using a 3400mah matched set of batteries you will likely exceed the 120 minutes. You will also so that the output dips during my test. This flashlight does have thermal protection that kicks in at 80C. It takes around 20-30 minutes but this flashlight will get very hot. One of things I love about Thrunite is that they usually have very good LVP and thermal protection in their flashlights. This flashlight also held every battery I tried, with the exception of the protected NCR18650B panasonics. They are just a hair too long. The user interface is simple and easy to use, and the shortcut to turbo reacts perfectly, and strobe is hidden away.
Construction: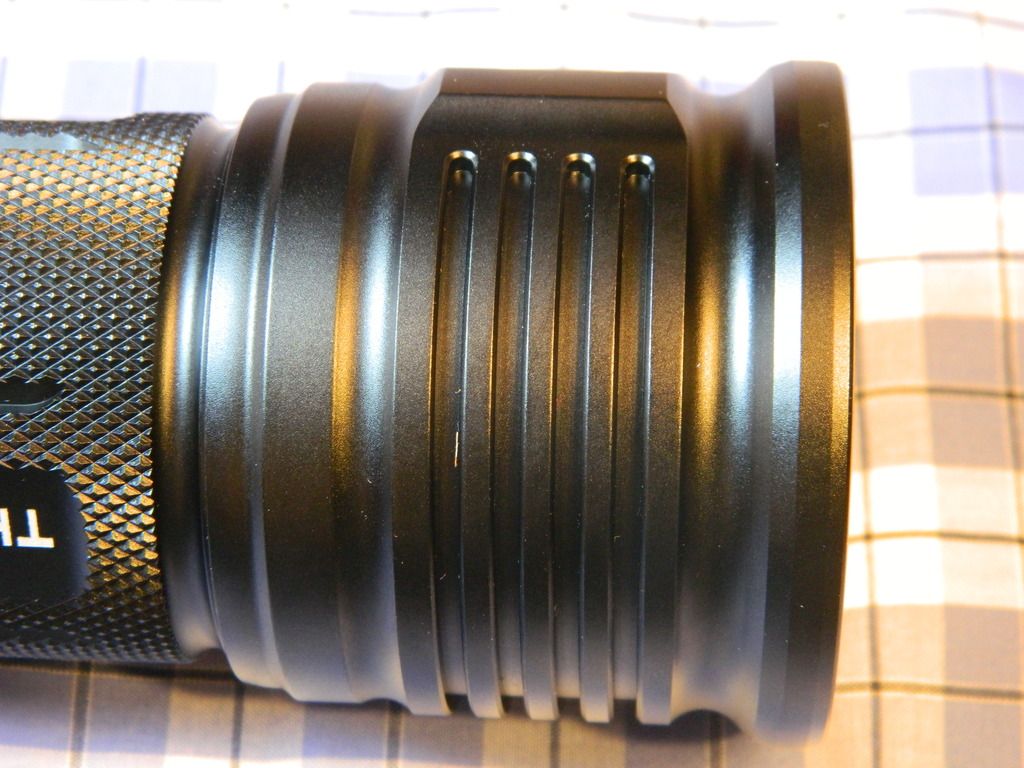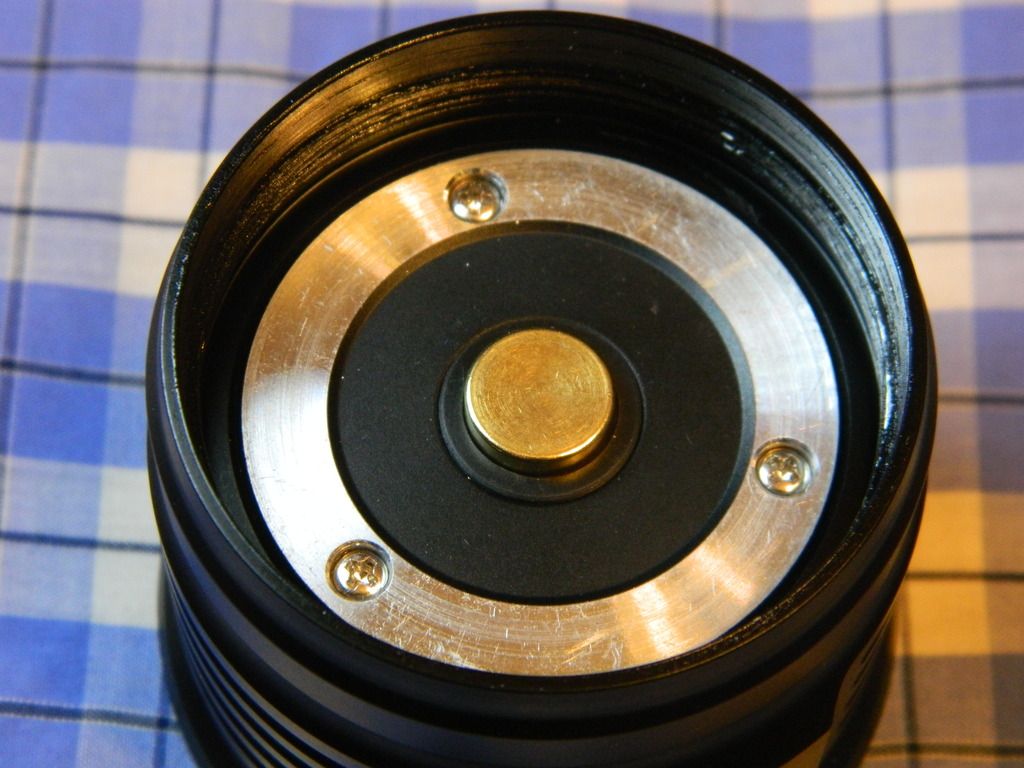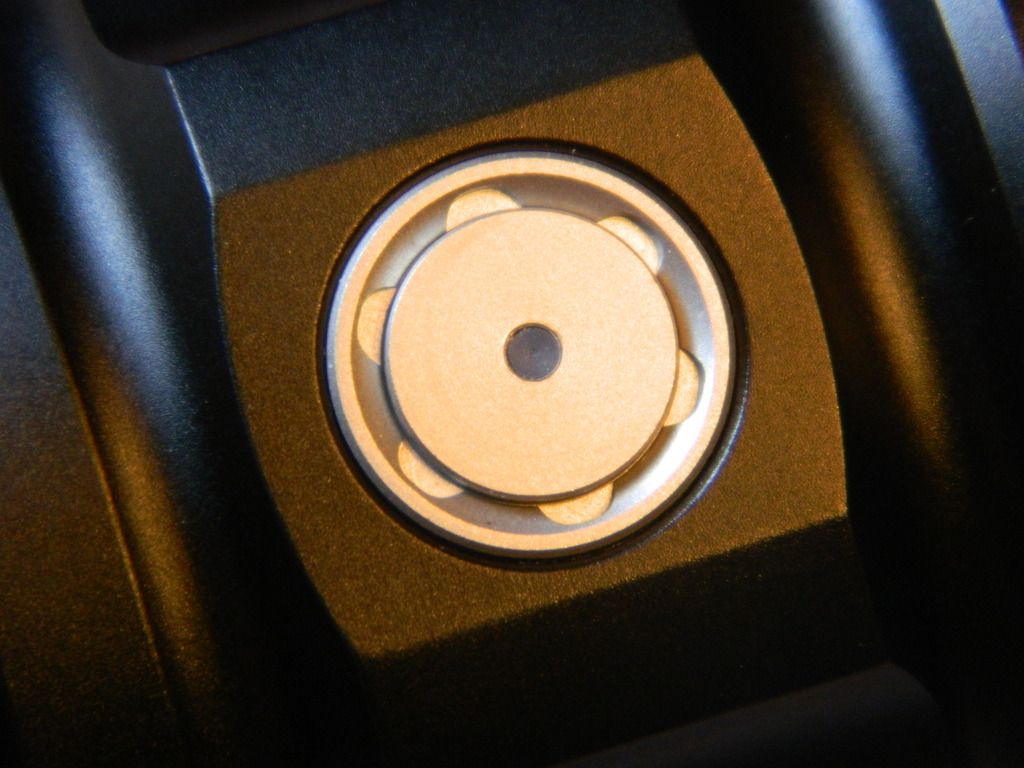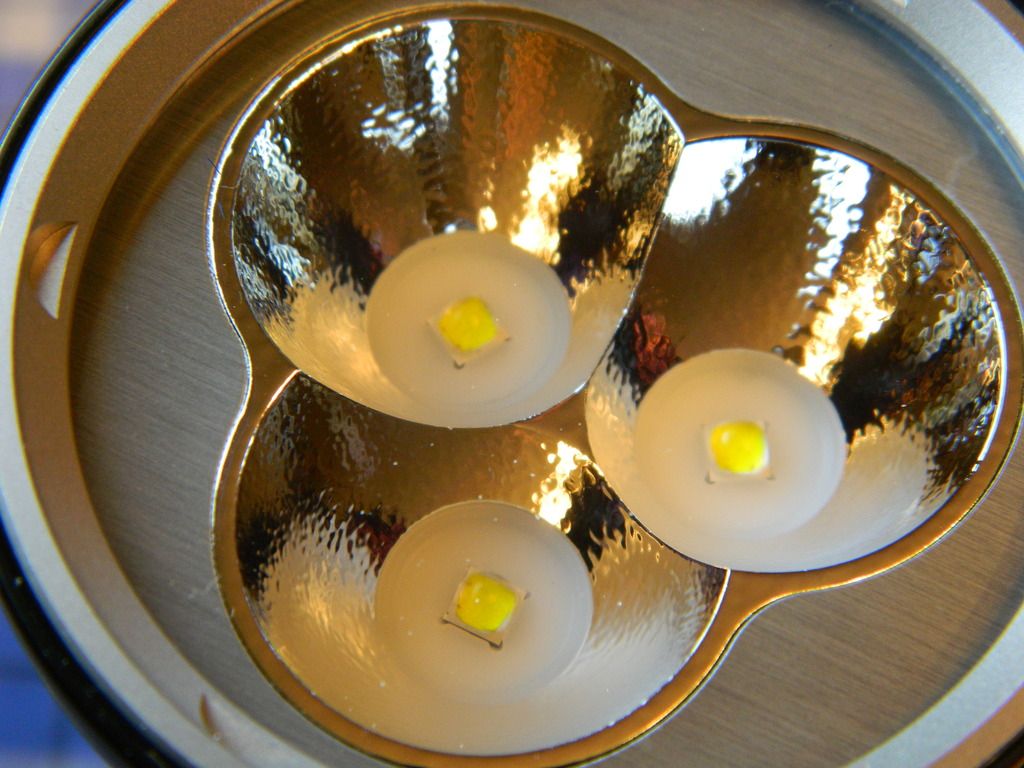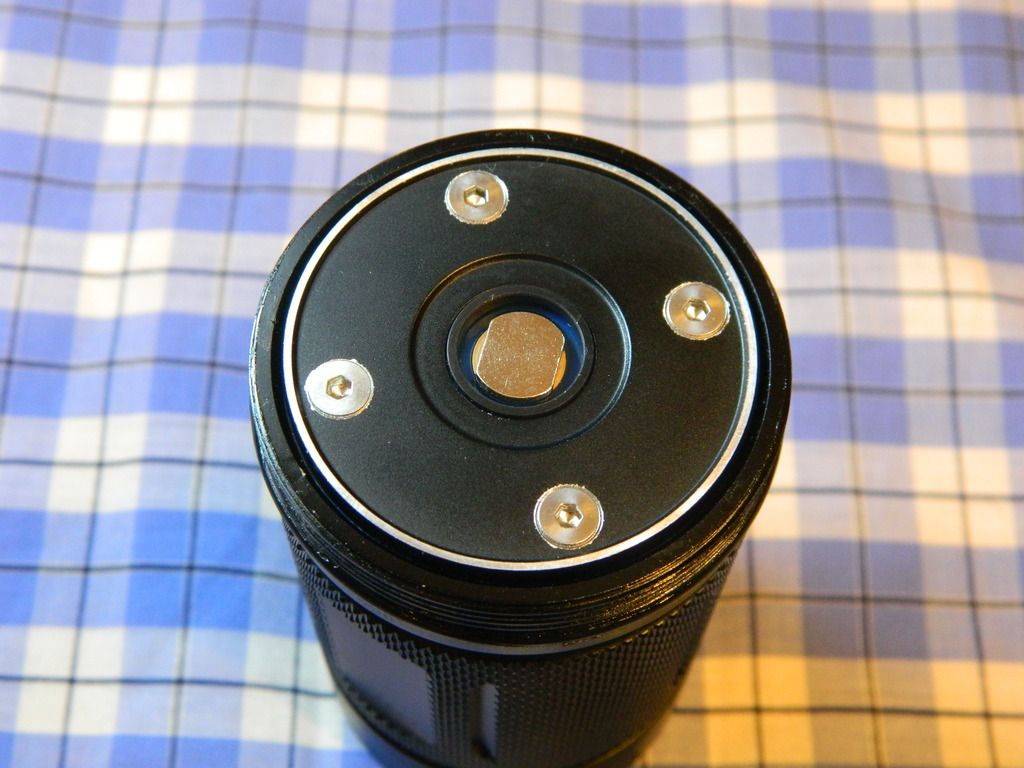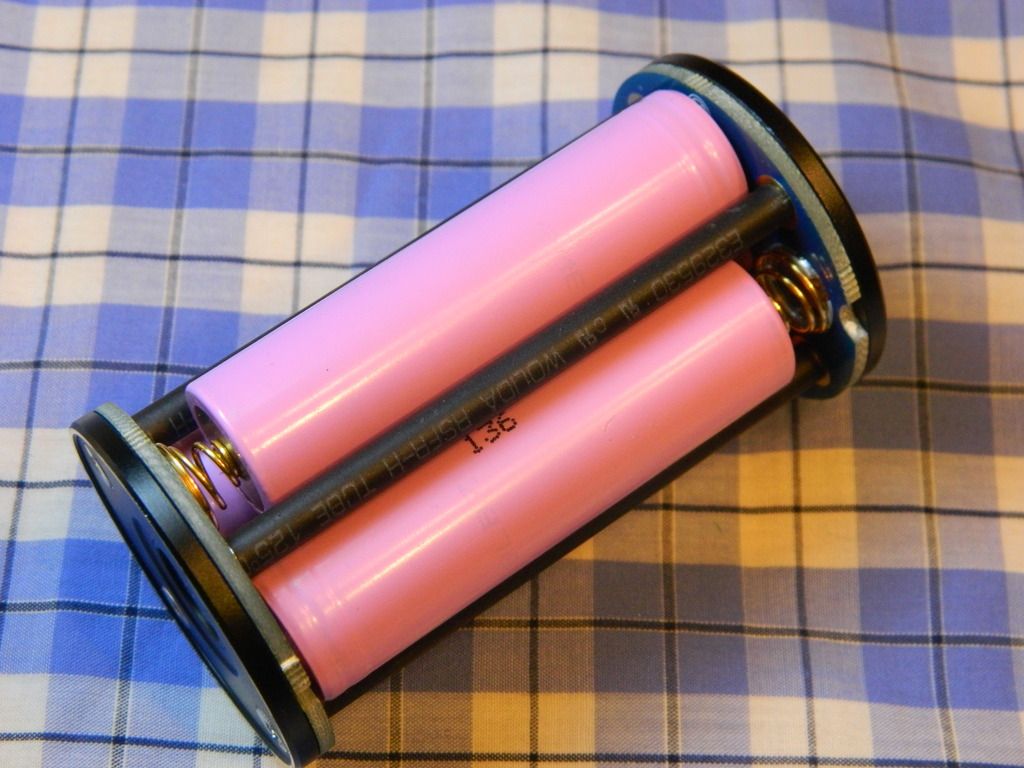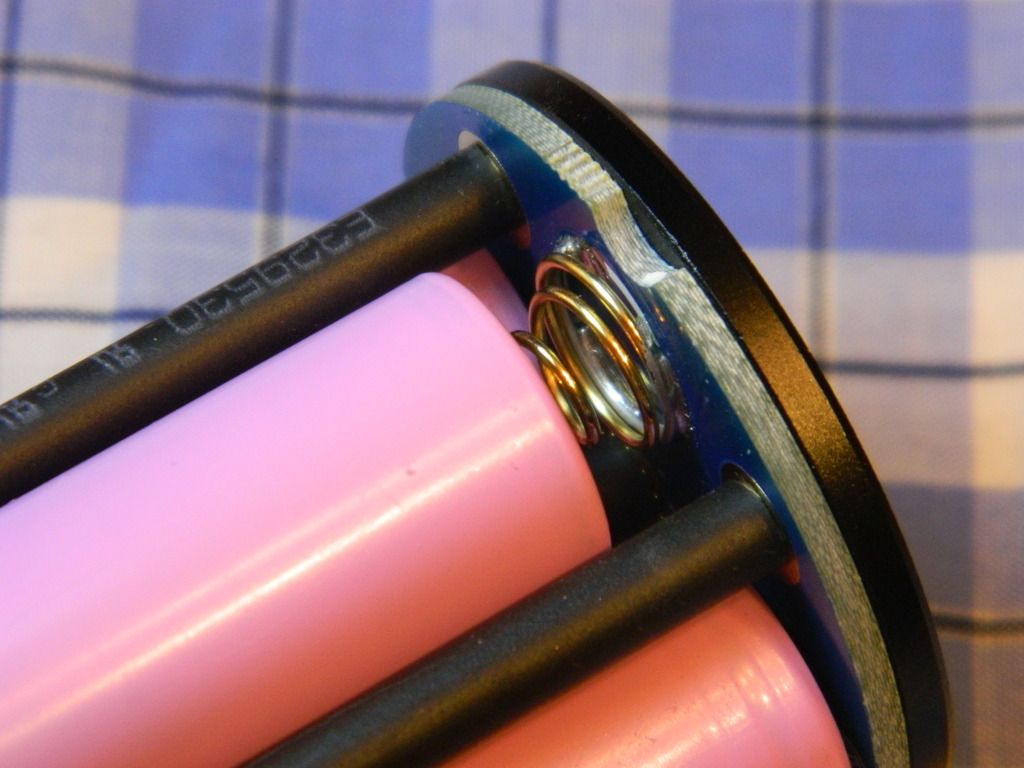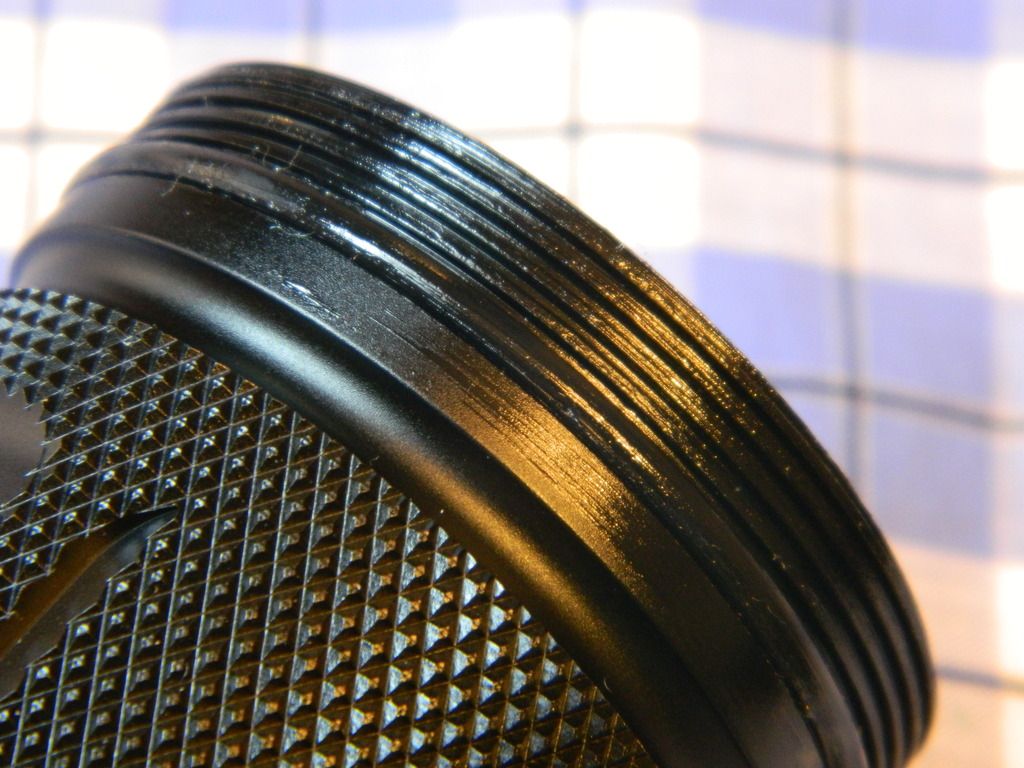 Everything you expect from a Thrunite. Good annodizing, good glass, nice clean threads, great battery carrier, and their new generation of metal side switch is a bit improvement. Good heat dissipation as well. The entire flashlight gets warm, not just the head. the only complaint that I do have is that the body of the flashlight is not involved in the electrical connection so you can not lock out like you can in a normal tube light. It does lock out, so to say, but if you put pressure on the head it will re-establish that electrical connection between the head and the battery carrier.
Beam Shots: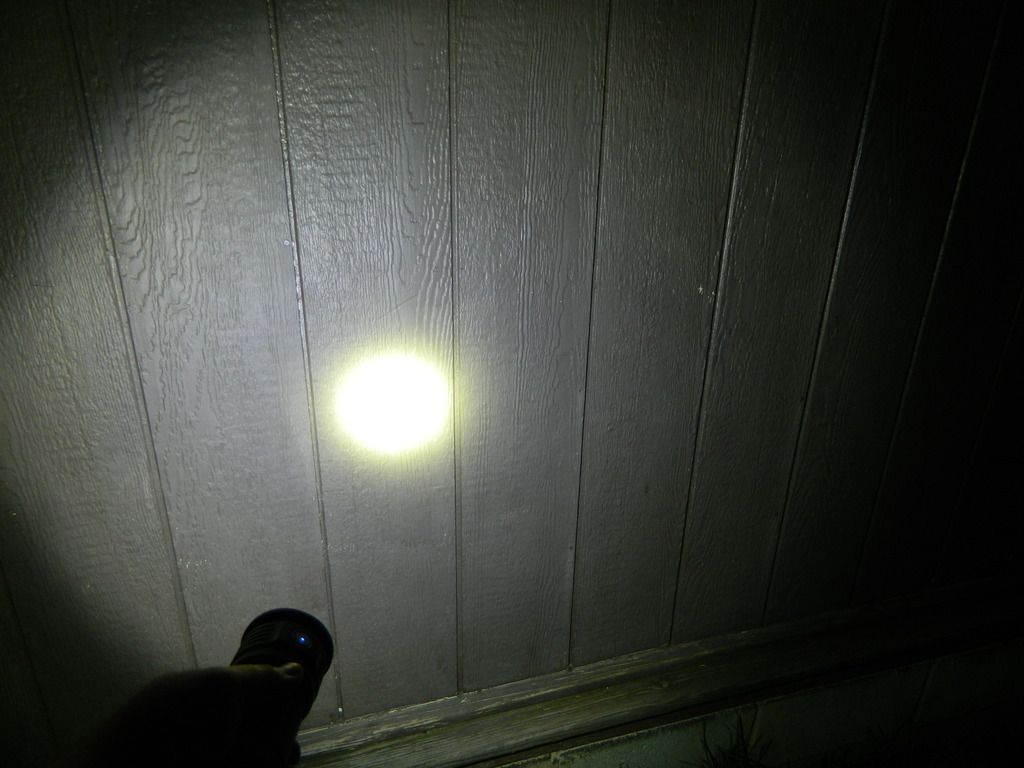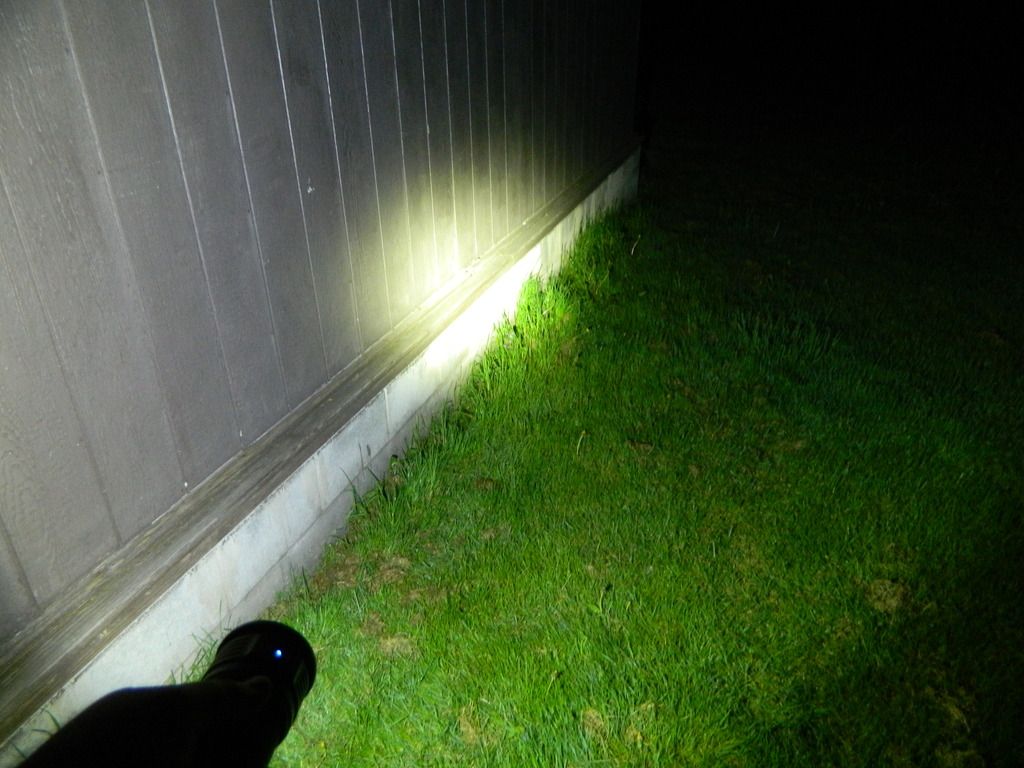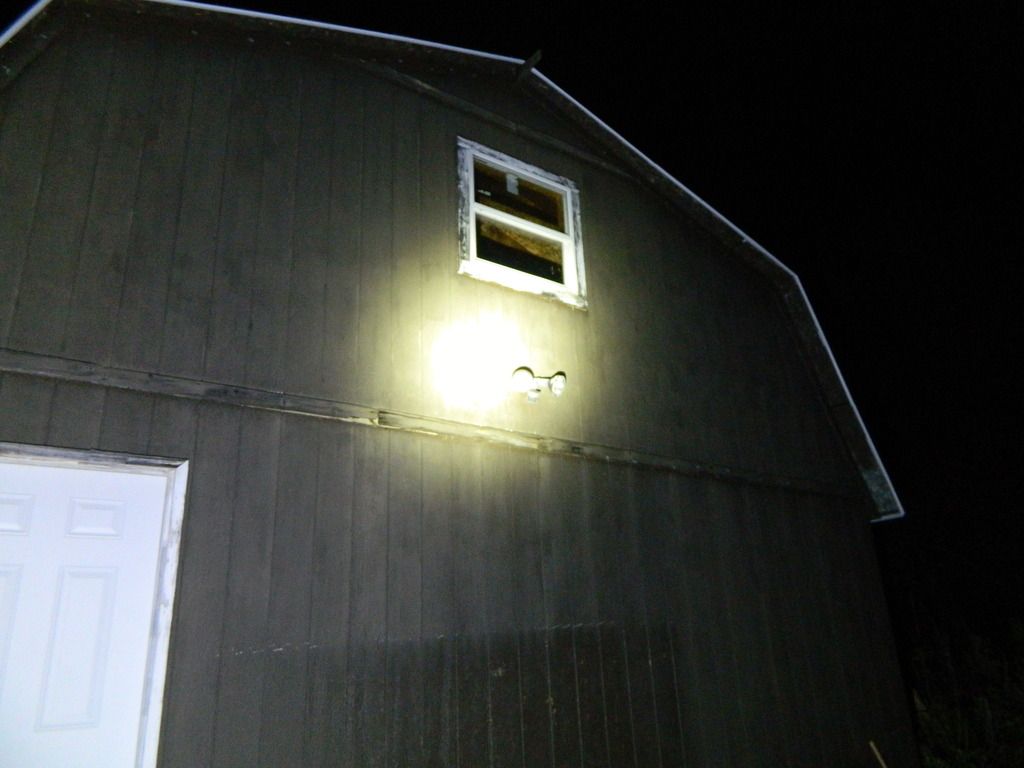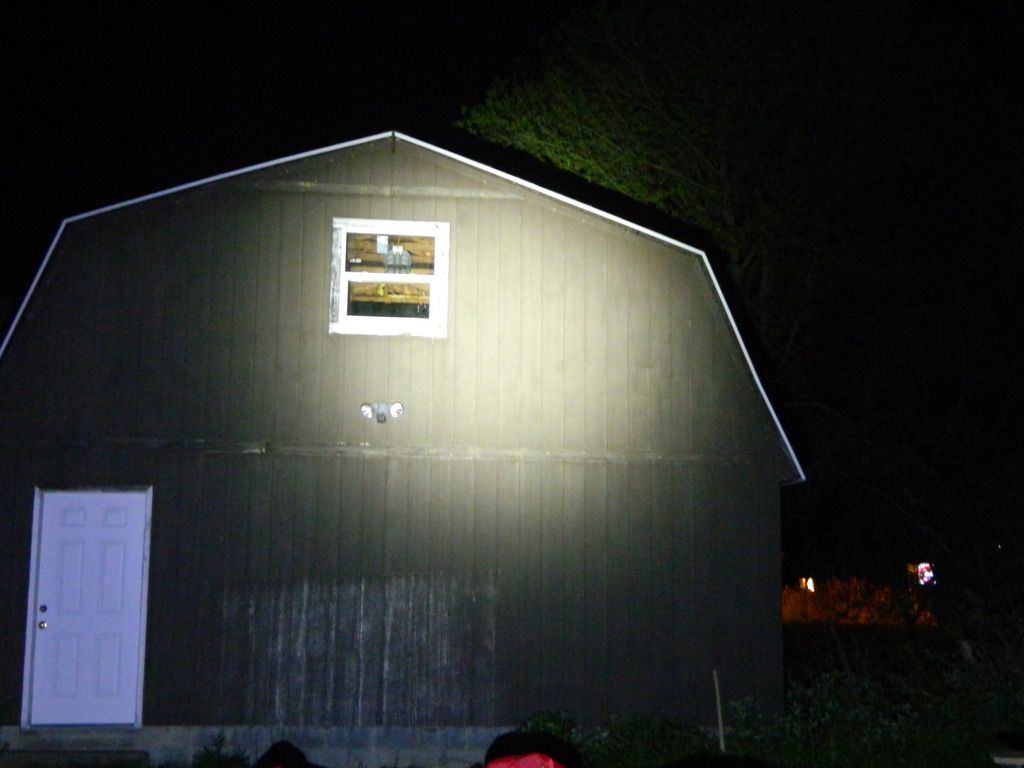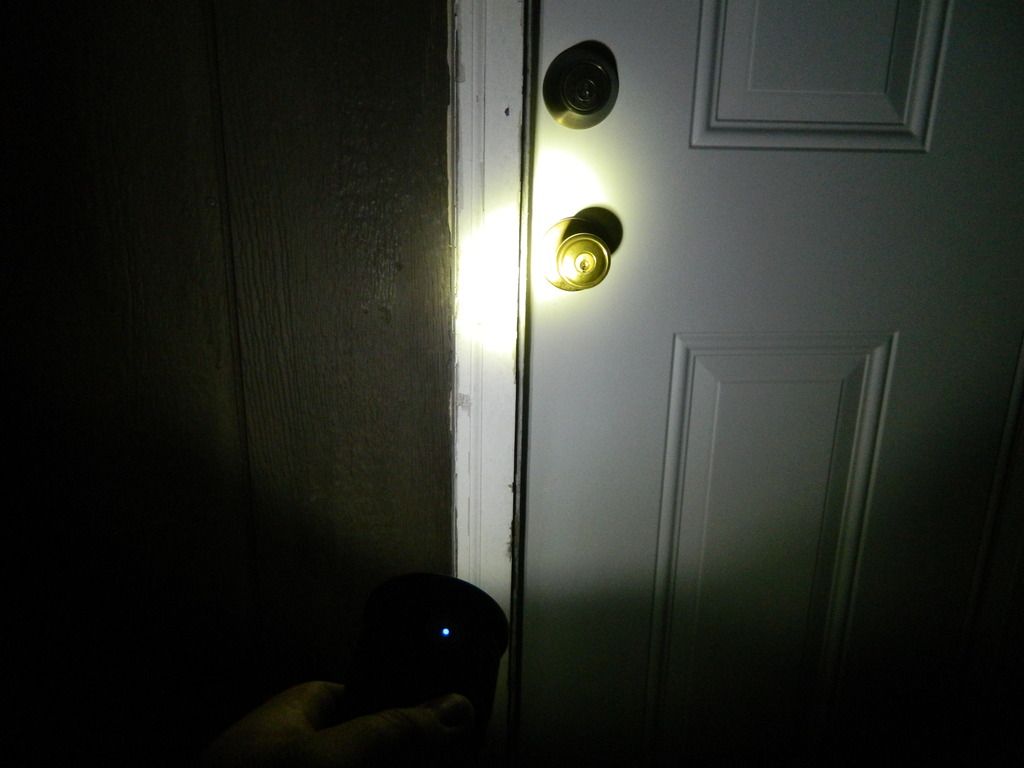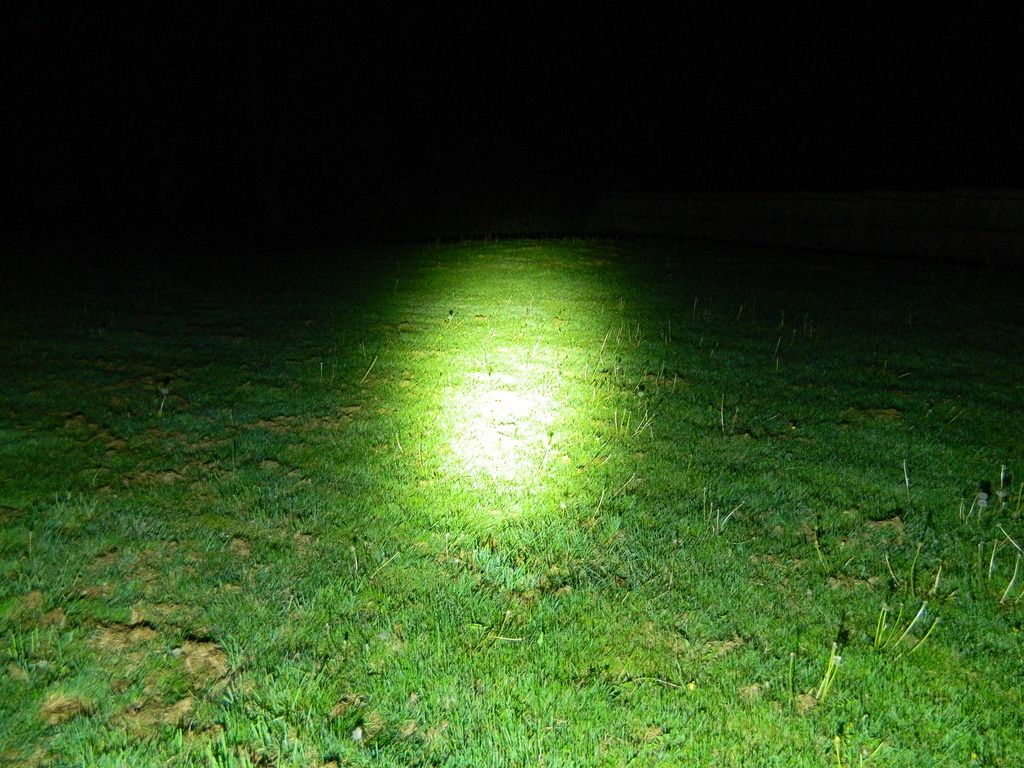 User Interface:
This light is as simple as it gets. Long press from off mode will bring you to moonlight. Normal click turns the light on. Hold the switch to switch between Low-Med-High. Double click while the light is on to go to turbo. Double click again for strobe. A single click while the light is on will turn the light off.
When it comes to lights this bright, this is absolutely ideal. You can access moonlight easily, and this is vital if you are using in a car. The strobe is hidden away, so once again if you are in a car you don't have to worry about blinding yourself with turbo or strobe. if you accidentally hit the switch the light turns off… once again this is ideal for use in a car. How many times have I been fumbling for something in the car and hit the side switch, only to activate a strobe… not with this light. Its simple and foolproof. If you hand this light to someone it is highly unlikely that they would accidentally activate the strobe or turbo.
My thoughts:
This is my brightest production light. Not only is this thing great quality, and has a good regulated output, but has a good variety in modes, and the strobe is well hidden. I was really excited to test this light, and was not disappointed at all. It has a nice balance of throw and flood and would be a very useful night for hunting season. You can run this thing on turbo for nearly 30 minutes before thermal protection kicks in. Im not a big fan of thermal stepdown, I do like that the light returns to brightness once it cools.
I know that not everyone likes Thrunite. But for me, time after time, and flashlight after flashlight they always outperform flashlights in the same price range. I've had the good fortune to torture test a Thrunite and had utmost faith in the brand. You can easily spend $30-$50 on a cheap Skyray King flashlight that wont be half as bright, and some of them are just downright dangerous because of the lack of a heat sink and zero thermal protection.
This will be an easy light to mod in the future as newer and better LEDs become available.
My Video Review:
This is my table top review, and also a test to see if you can cook an egg on the lens using turbo mode.