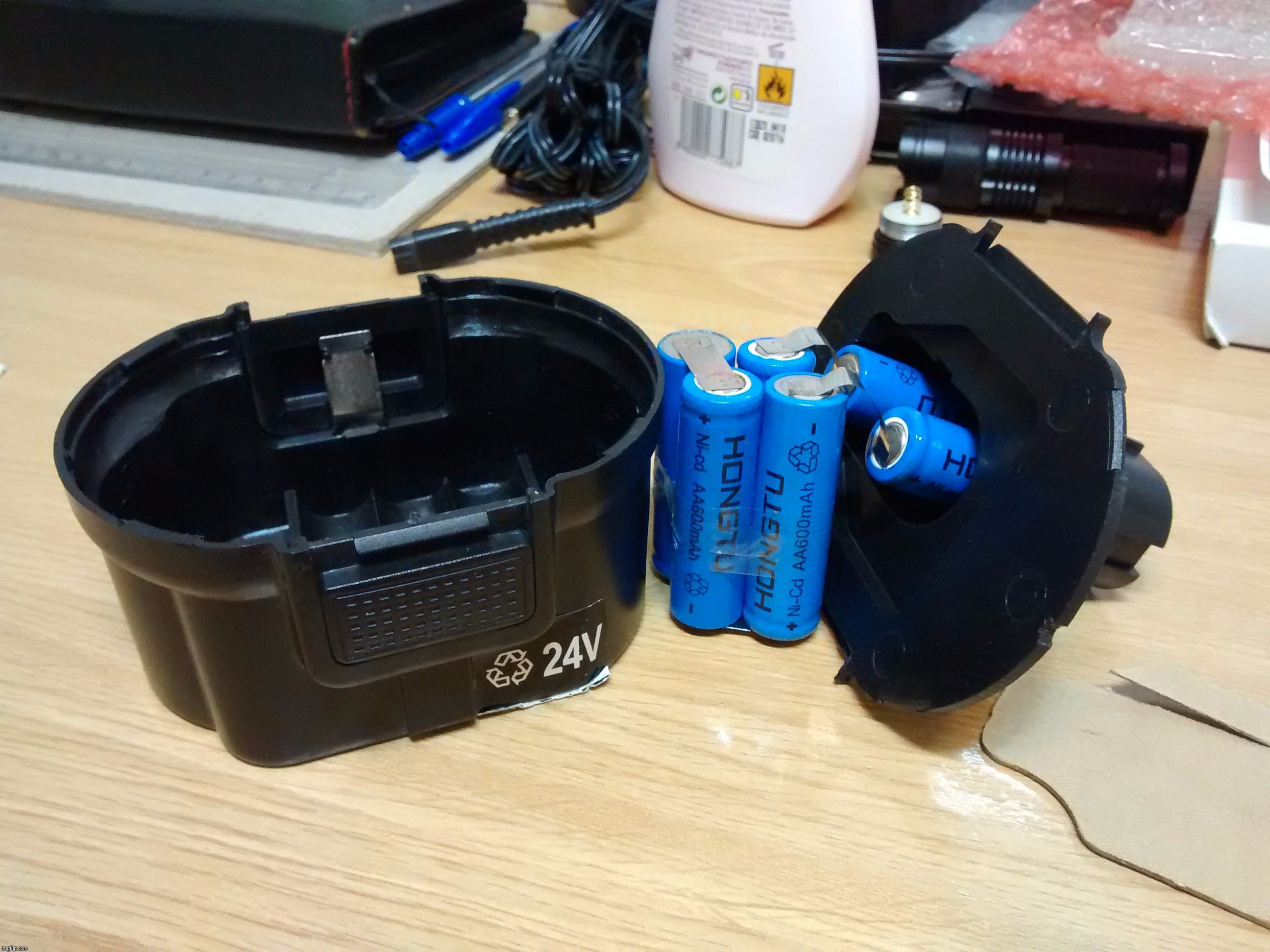 Yikes! 
Obviously it's one of those "light alloy" battery packs… 

Well, I've answered the owner of the mini-drill if the thing could actually drill at all… LOL!
I am thinking in a 4S li-ion pack. What should I stick inside? VTC5s? VTC4s? HE4s? That should give the tool enough oomph for it to do actual work, doesn't it?
Cheers
—
Please avoid fully quoting lenghty posts, namely with nested quotes. Trim quotes down to the essential. Helps with neatness and legibility. Thanks.
The human mind, and its programming, is at the forefront of a particular battle of The Light vs evil dark forces. Nearly every human being on this beautiful planet "Earth" has some sort of negative mind programming in its mind. And you better take care of your mind programming, or someone else will in this wicked world.