So the nice people at Lumintop sent me an SD Mini to Review
Website: http://www.lumintop.com/ (link is external)
Amazon store: http://amzn.to/2421r4t (link is external)
20% Discount Code for Lumintop Products
XMKGPGRA
Gearbest lumintop link:
http://bit.ly/2oJJ3eR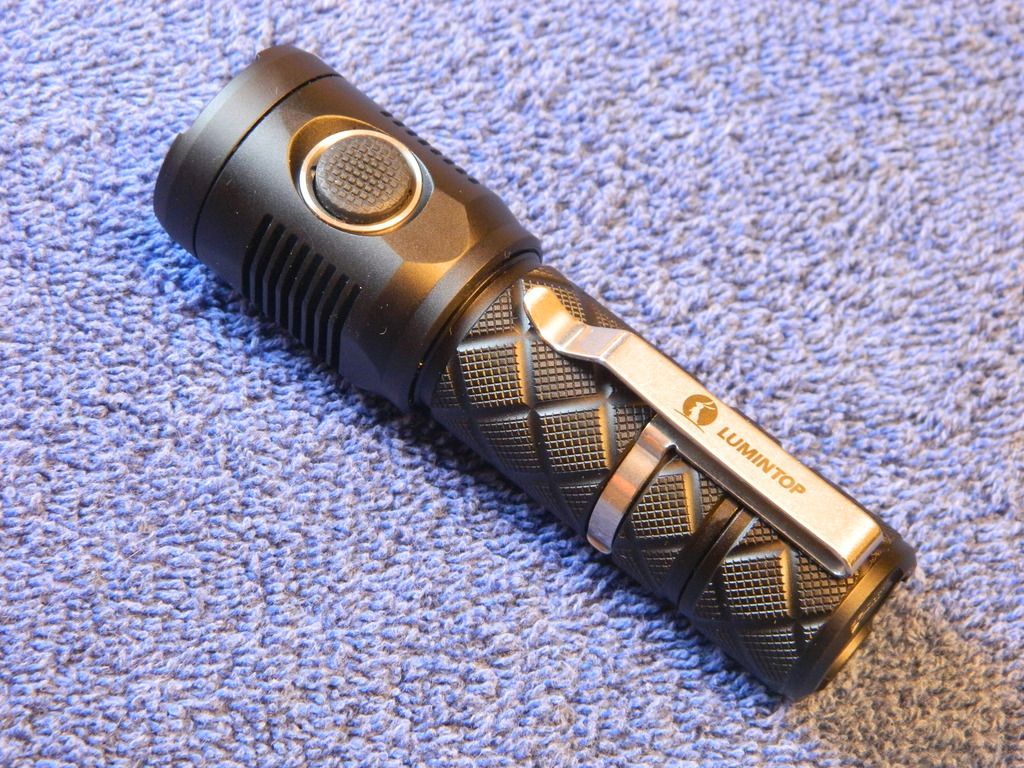 Advertised Specs:
1) Utilizes CREE XM-L2(U2) LED or CREE XP-L HI LED with 50,000-hour lifetime
2) High strength aerospace aluminum alloy construction with anti-scratching type HAIII military grade hard-anodized finish; Consistent silo integrated structure, to ensure the best heat dissipation
3) Optimized ultra-precise reflector offers a longer beam distance than competing products
4) Double-side AR coated, tempered window resists impact and thermal shock, maximizes light transmission?99% light transmittance?
5) Intelligent Li-ion battery charging circuit (integrated micro-USB charging port)
6) Integrated micro USB charging port is water, dust and impact resistant
7) Intelligent advanced temperature regulation system allows SDmini to adjust output performance according to its body temperature to ensure stable and safe operation 8) Reverse polarity protection to protect from improper battery installation
9) Single button side switch design provides one-handed operation and easy access to all functions
10) Intelligent memory function stores last mode accessed
11) Anti-rolling design
12) Dual spring-loaded impact absorption mechanism
Parameter:
Bulb: Cree XP-L HI LED
Output / runtime:
36 Lumens (36 Hours) 276 Lumens (5.5Hours) 425 Lumens (3 Hours) 920Lumens (2Hours) Strobe/SOS/Aviation Signal: 920 Lumens Max Beam Intensity: 22500cd
Max Beam Distance: 300 Meters
Modes: 7 Modes(Low-Mid-High-Turbo-Strobe-SOS-Aviation Signal)
Size:
Length: 4.29" (109mm)
Head Diameter: 1.3" (33mm)
Body Diameter: 1"(25.4mm)
N.W: 3.11oz(88g)
Working Voltage: 2.8V-8.4V
Battery Type: 2 x CR123A or 1 × 18650
Water Resistant: IPX-8 (2 meters)
Impact Resistant: 1.5 meters
Accessories: O-ring, Lanyard, Holster, Waterproof cap, USB Charging Cable
Construction:
This light was tough to check out because the head is glued to the body. However, it does have a good AR glass lens, the knurling is great, and the threads are just OK in my book. The side switch is easy to find in the dark, but also didn't pose any problems turning on in my pocket. The anno seems pretty tough and this definitely seems to be built to last. The pocket clip is pretty stout, and rides in the pocket nicely. There are springs on both ends so this light can function with protected and non-protected batteries.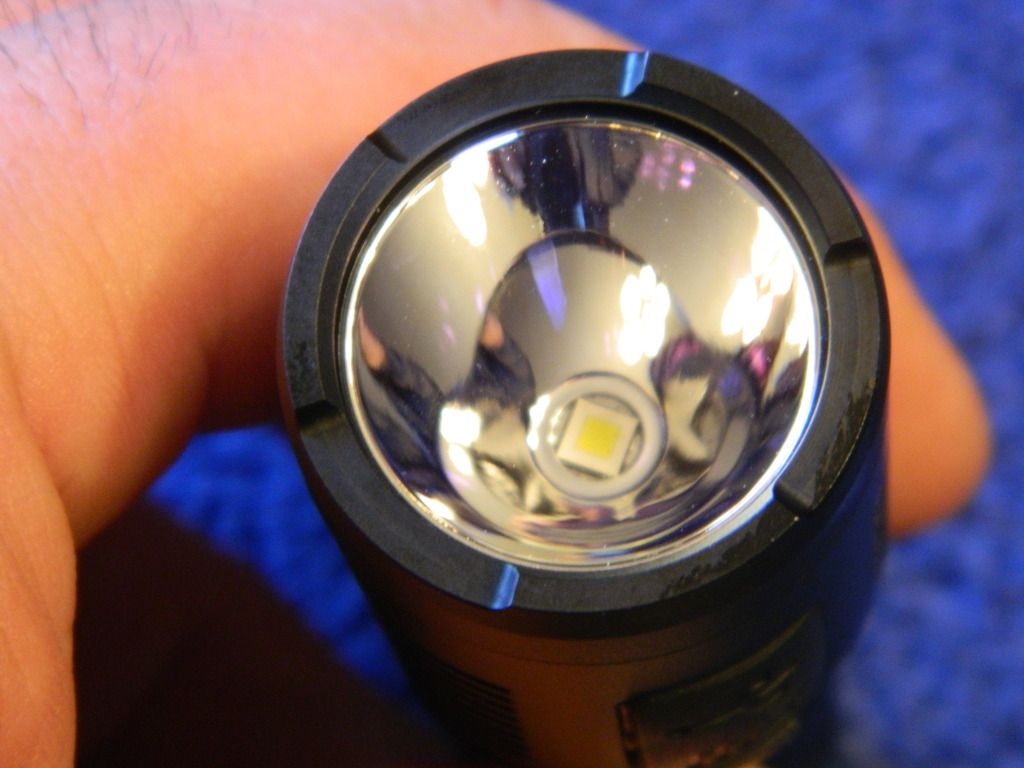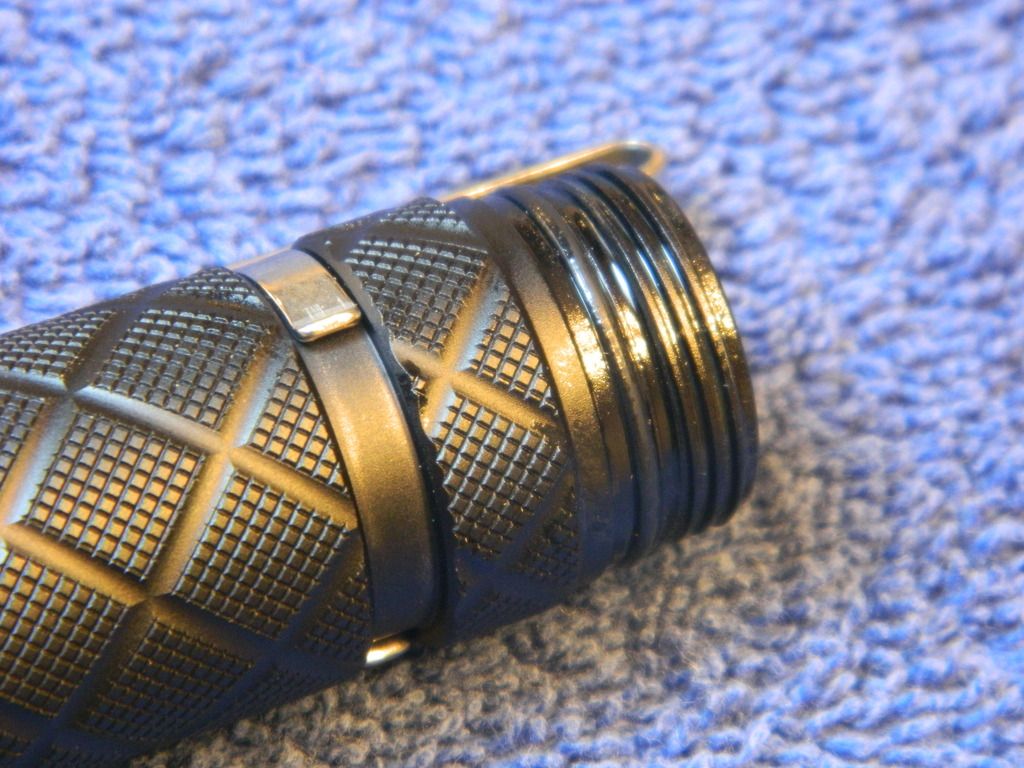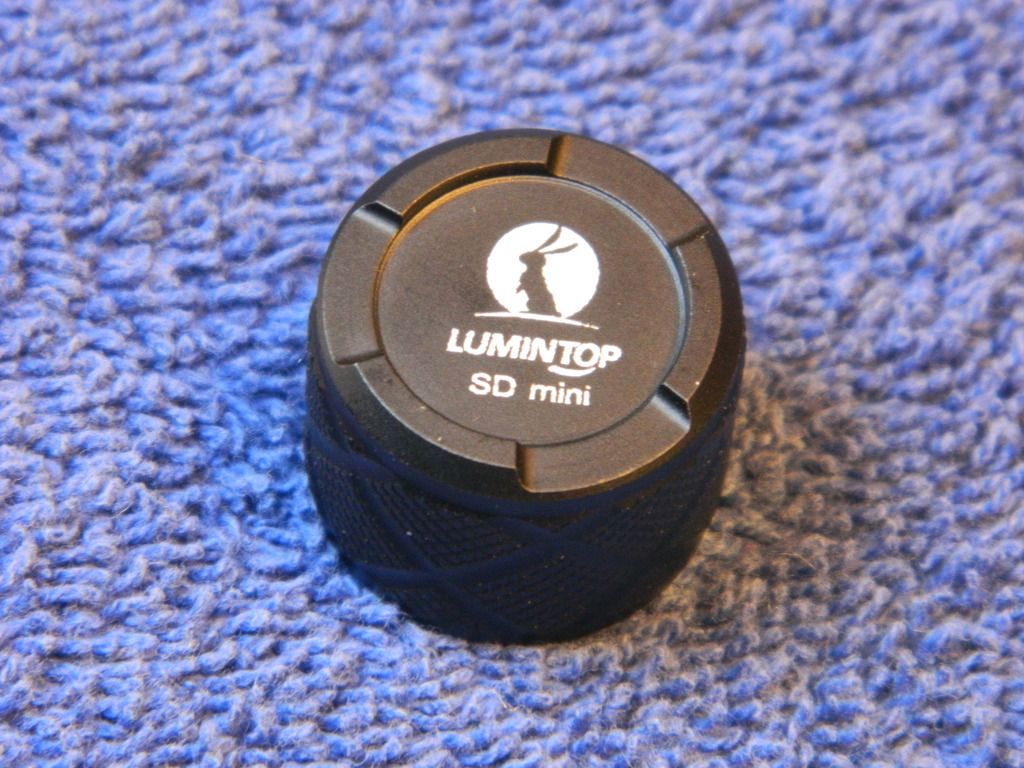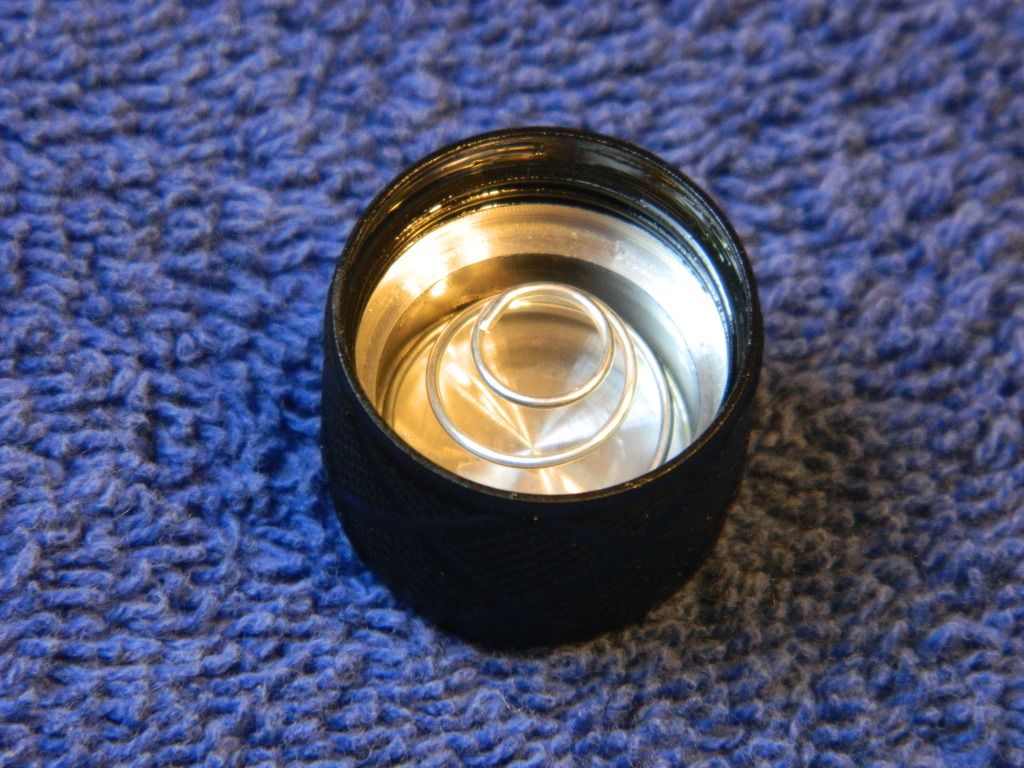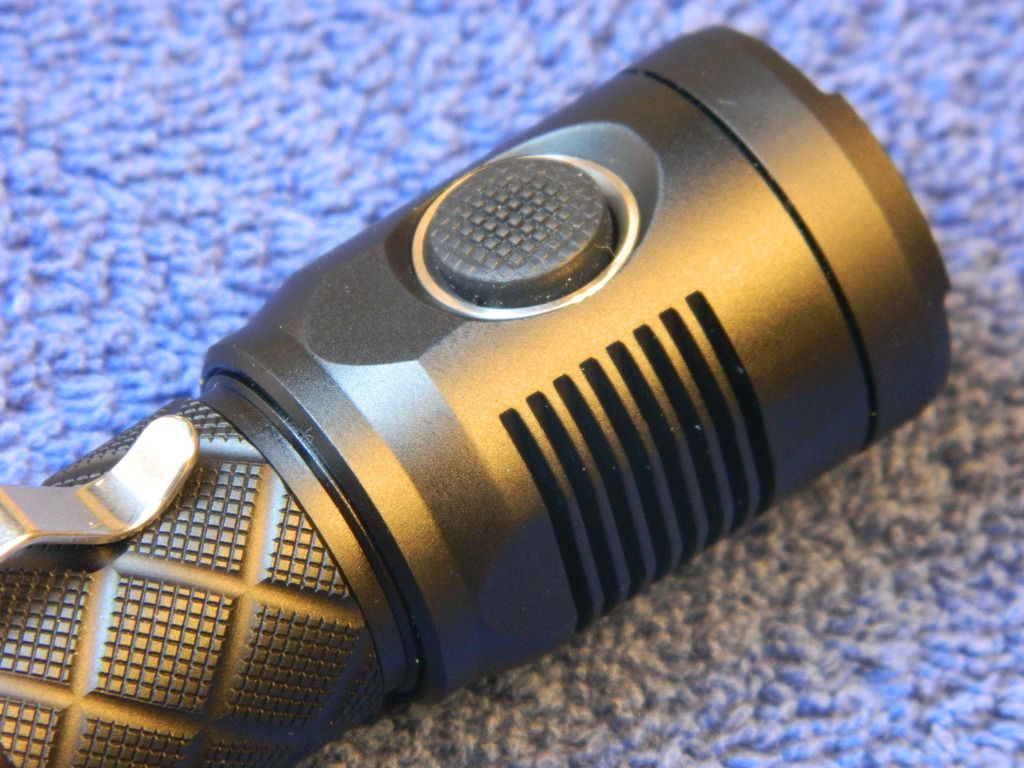 Performance:
Pretty solid for such a small light. It's a little disappointing that it doesn't have low voltage protection, but the brightness goes down slowly so I was able to catch it well before it was an issue. The thermal regulation seems pretty good. The light never got scorching hot in the hand. This light definitely outperforms many comparable lights. Not the best on the market, but this little guy gave my other lights a good run for the money. The Thrunite TC10 seems to be the running champ for brightness and runtime in the 900 lumen range, but I'd say that the SD Mini is a strong 2nd place.
I particularly liked the user interface. I hate having to cycle through a strobe mode in a EDC flashlight. It pretty much is a deal breaker when you have to. The strobe is easy to access for defensive needs, and its out of the way. This is a light I could hand to about anyone and they could figure it out with about 10 seconds of instruction.
In the end I got about 120 minutes of solid light out of this guy. In both of my runtime tests I stopped when the output hit 1000 lux at the hotspot. The NCR18650 was at 2.81V and the 30Q test was 2.79V. So I could have had a longer runtime if I was willing to sacrifice wear and tear on the battery. Without LVP that was as far as I was willing to go.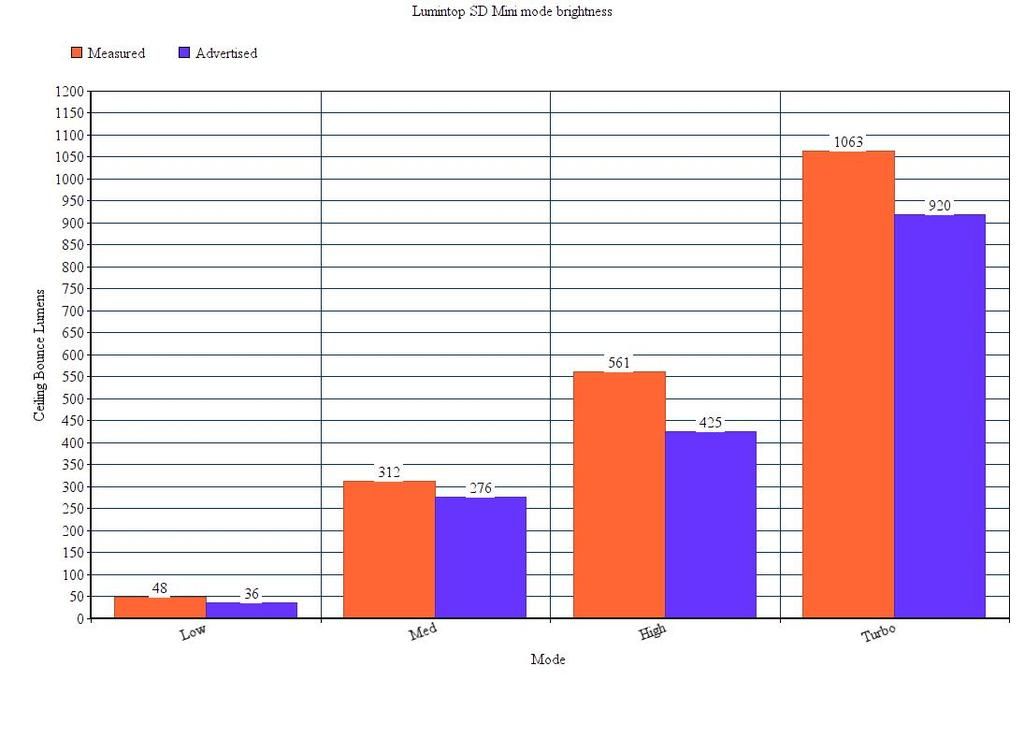 You can see my numbers run a little high on the Xpl-hi. my ceiling bounce is calibrated for xml-2. I'd say that Lumintop was honest in their assessment of lumens in each mode.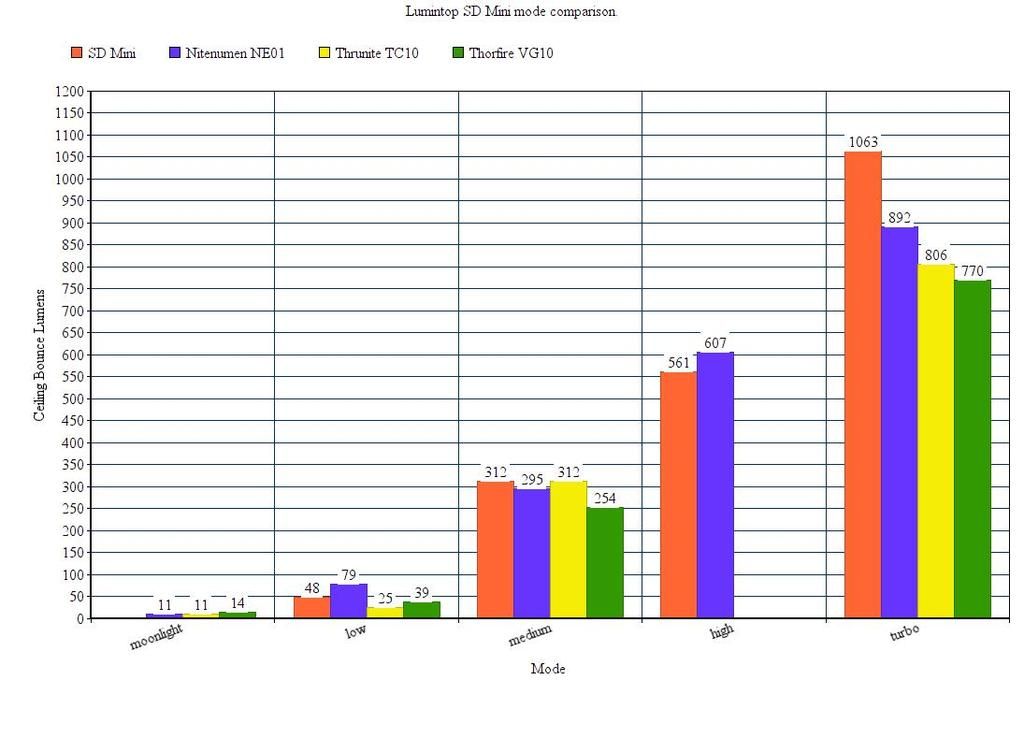 The mode spacing is on par with the competition. Nothing that stands out here. I would have loved to see a .5 lumen moonlight mode though.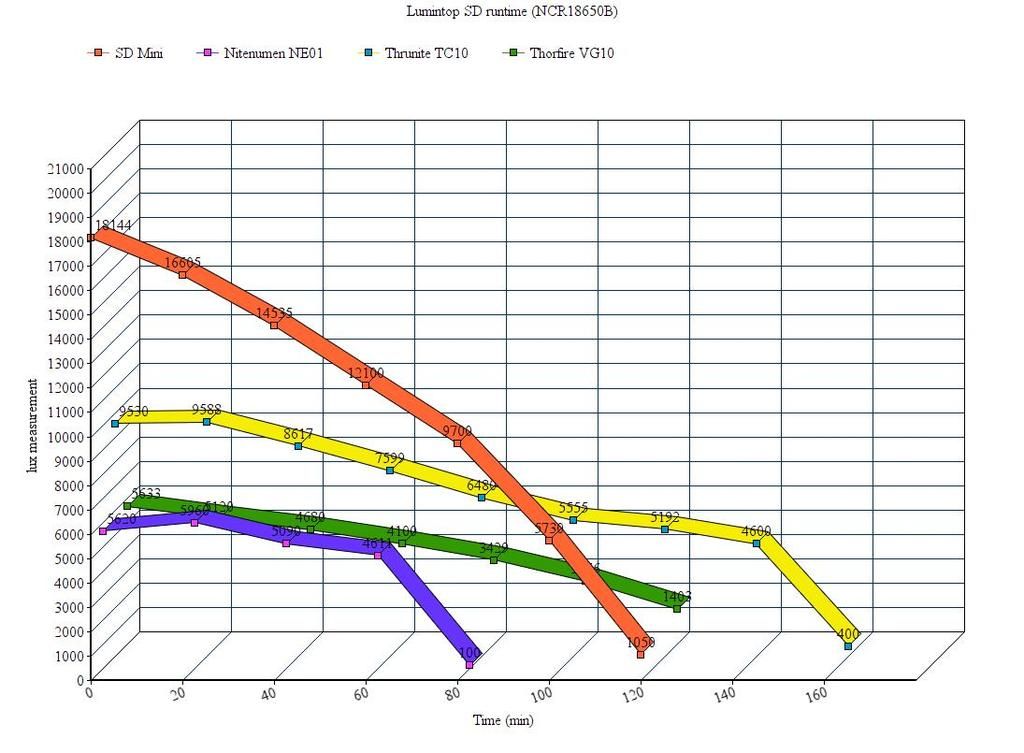 So I messed up this chart and am too lazy to fix it.
Orange – SD Mini
Yellow – TC10
Green – VG10
Blue – NE01
This graph is a little misleading. The SD Mini is not any brighter than the TC10. In fact they are about the same lumens. What your seeing is the difference between the xpl-hi and the xpl. The brightspot on the SD mini is very bright. From the flow of the graph you can see that the SD mini drops in brightness slowly over time whereas the other lights hold steady until the end. But you can also see that it blows the Nitenumen out of the water with an additional 40 minutes of runtime.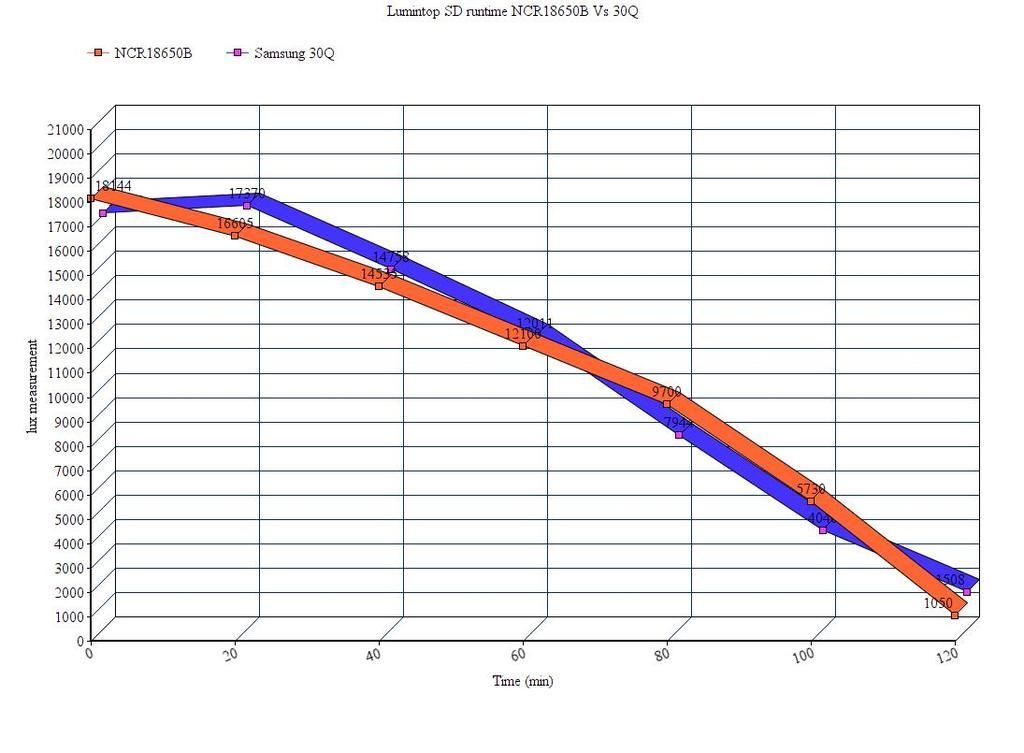 performance between protected and unprotected batteries are very close.
USB Charging:
I charged numerous batteries in this light. It flashes green in the switch while charging and solid green when complete. I had voltages of 4.17-4.19 with the green light on. I also left the light charging overnight several nights in a run with no evidence of overcharging. The USB cover is very tight and difficult to squeeze back in place. Your also going to need the USB cables with the skinny plastic shoulder on them. Otherwise it wont reach deep enough into the charging slot.
Beam Shots: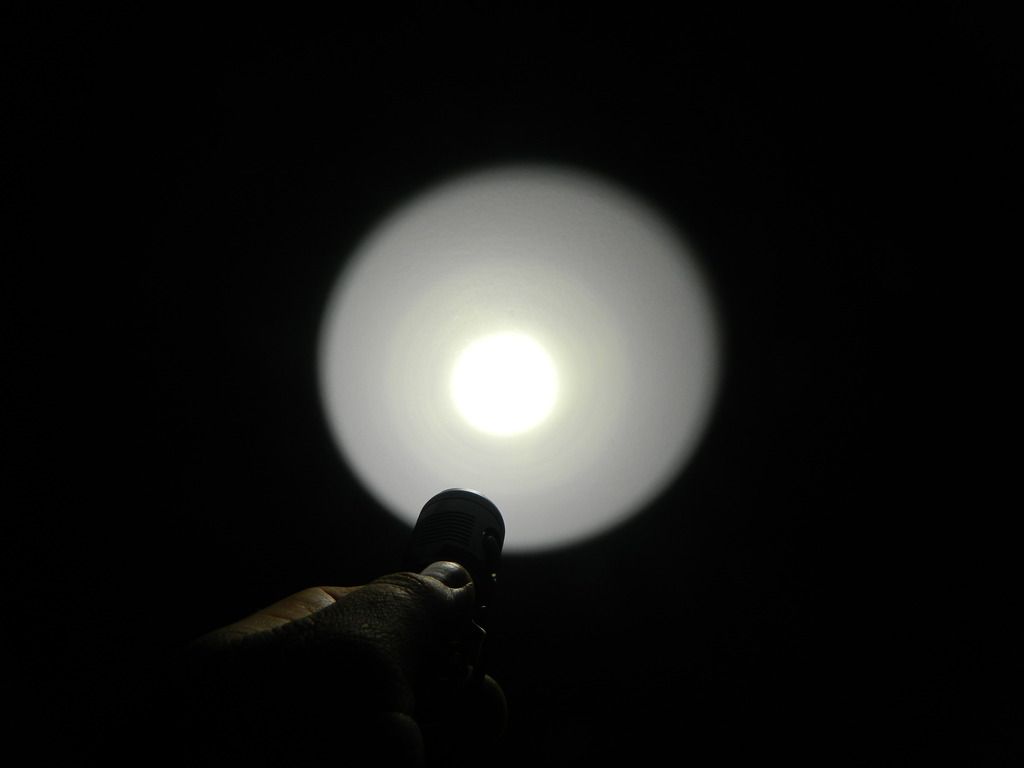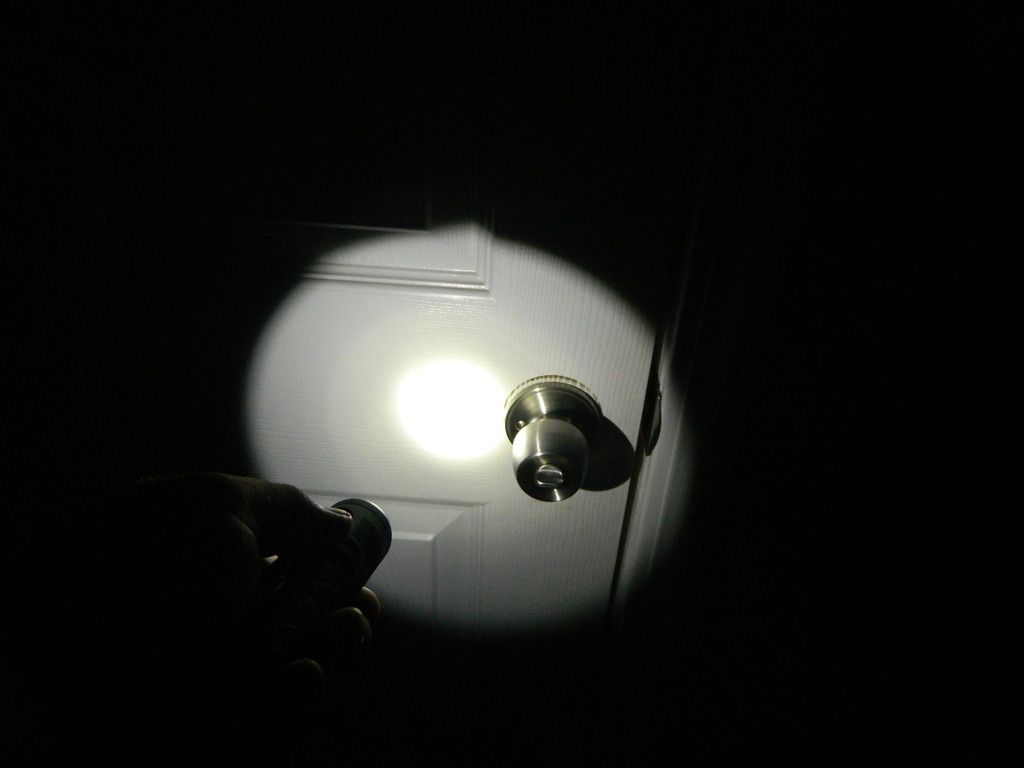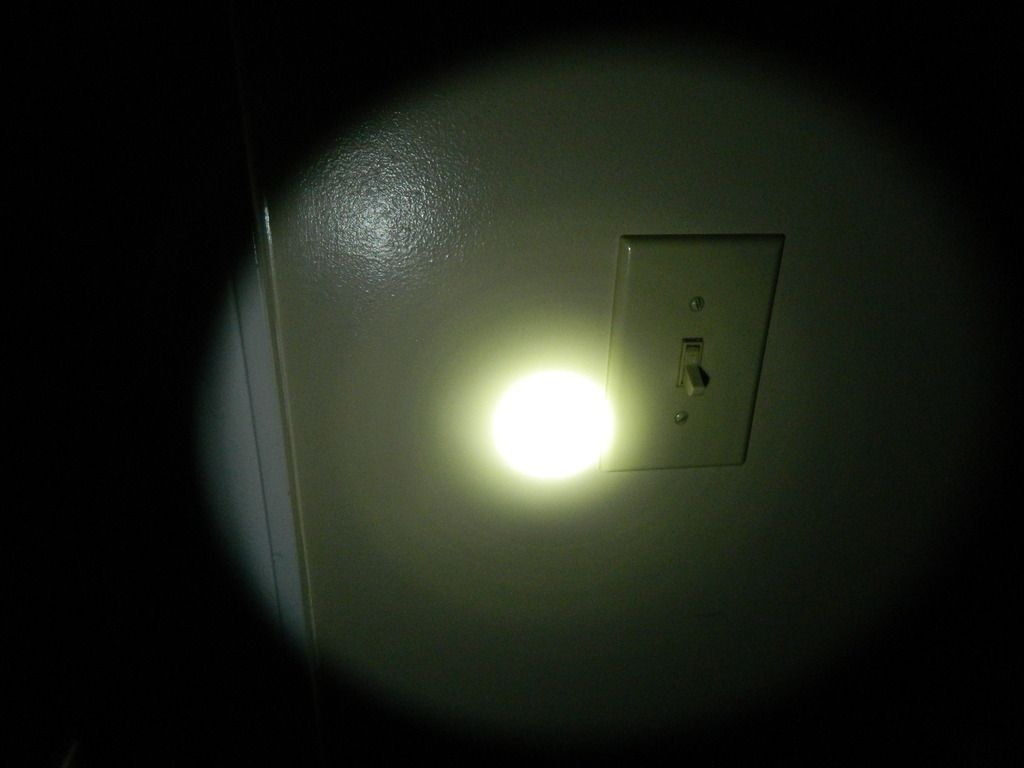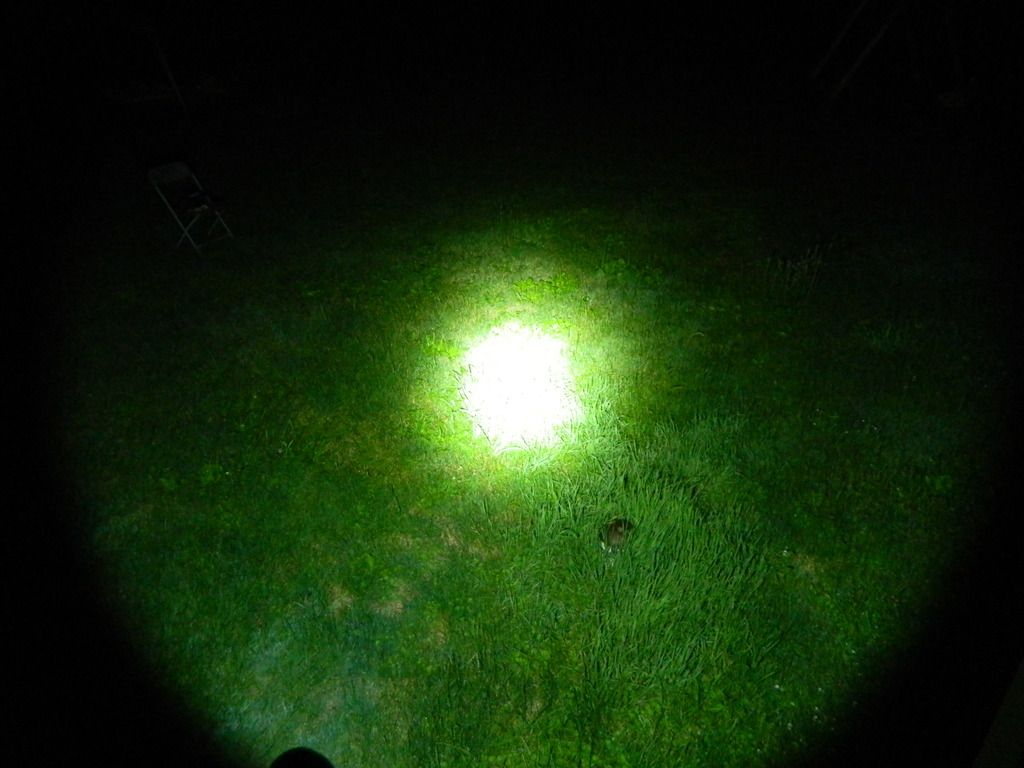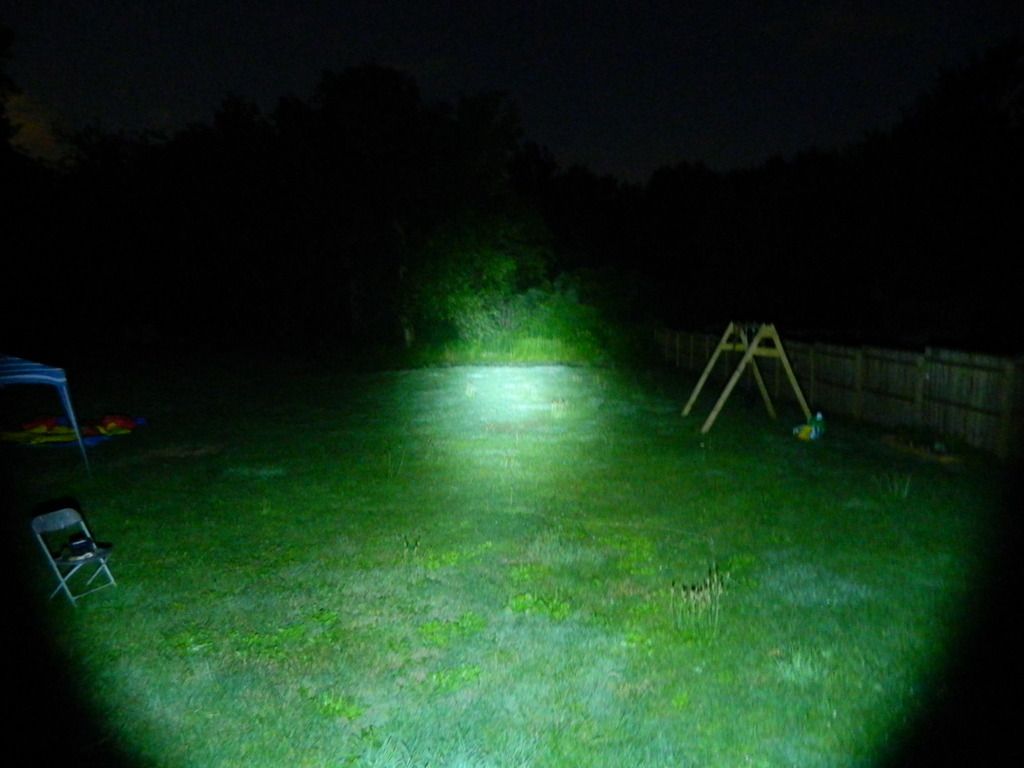 Comparison: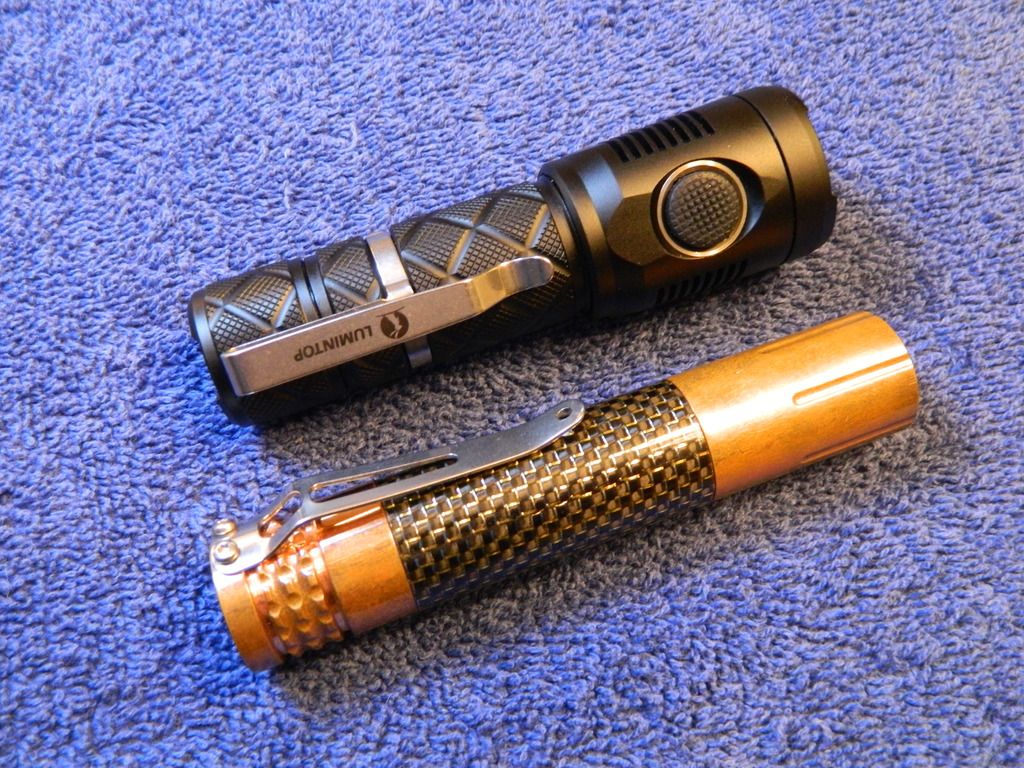 SD Mini Vs Lumintop Prince Copper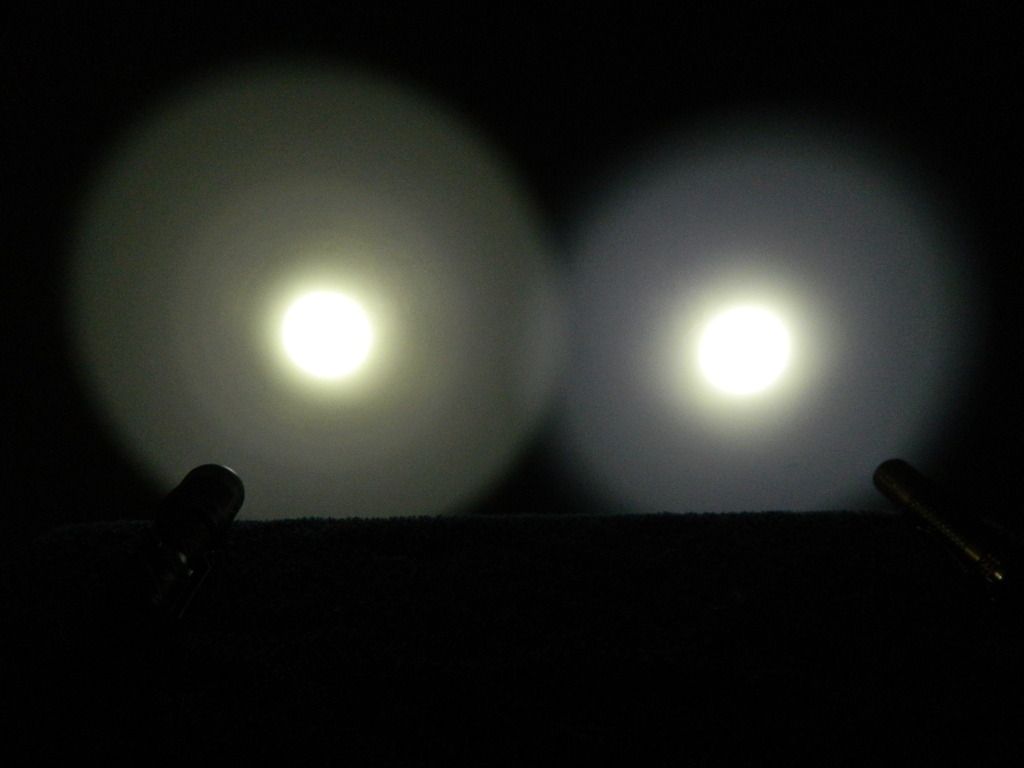 SD Mini Vs Prince Copper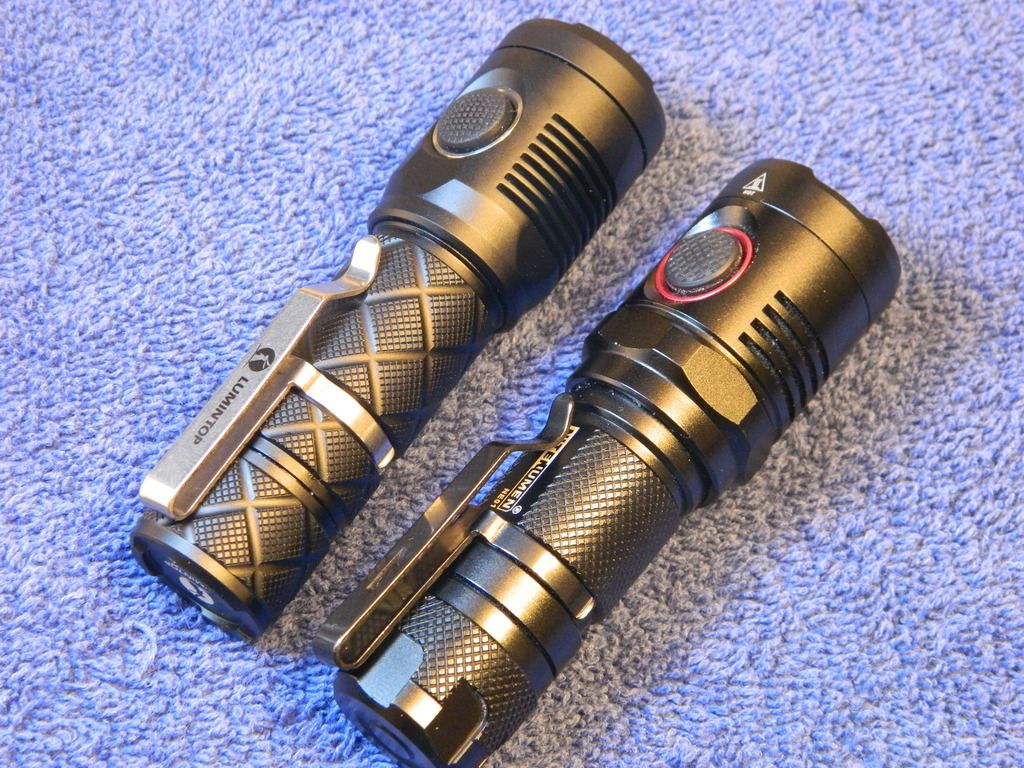 SD Mini Vs Nitenumen NE01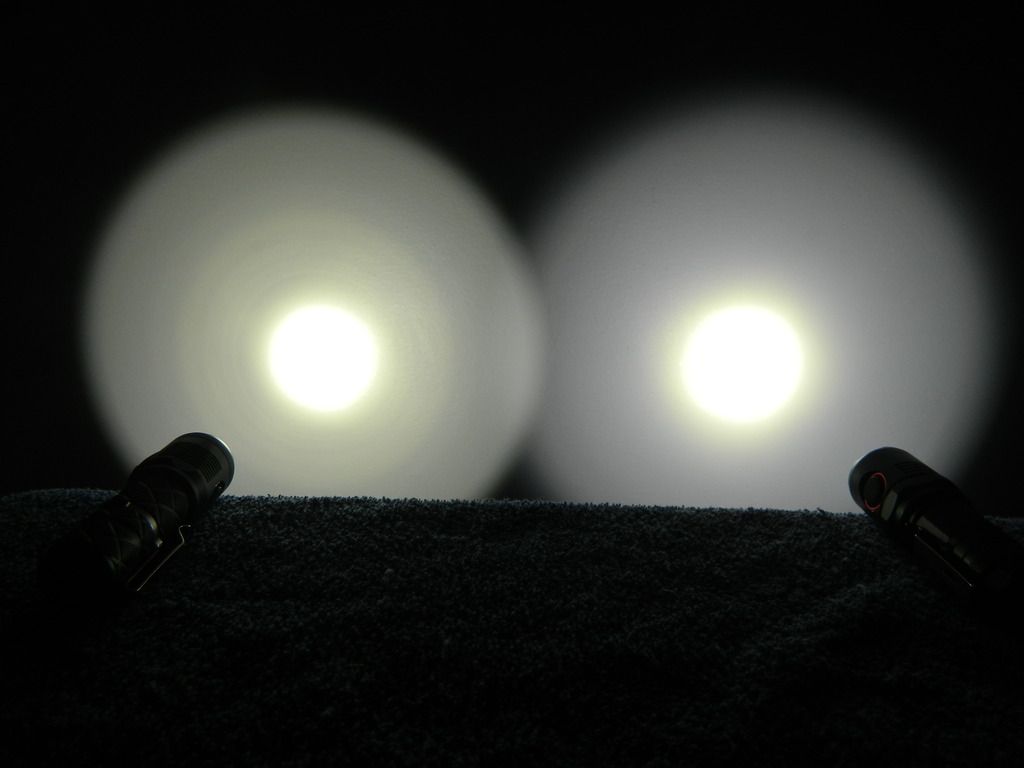 SD Mini Vs NE01
This picture doesn't do the light justice. The SD Mini has much better focus than the NE01
My Youtube Review:
Conclusion:
In the end you get what you pay for. When you look at this versus the NE01 you can see a huge difference. 40 extra minutes of runtime, 100+ lumens difference. Not to mention the concerns on the forum about the NE01 overcharging. I feel like this light is very competitive for the price. It is cheaper than the Nitecore MH20 equivalent and has some great performance as well. I really enjoyed carrying this light around and the user interface is exactly what I need for every day carry. The charging seems to work great and overall I'm very happy with this light. I'm very glad I got the chance to review it, and it will definitely end up in my rotation of EDC flashlights. Which is a tough thing to get into!